The "Triple Take" continues with a breakdown of the inside linebackers. In the ninth installment of this draft prospect preview by position, the Steelers Radio Network trio of Matt Williamson, Dale Lolley and Mike Prisuta give their takes on the top prospects at the inside linebacker position. If you want to hear the audio version of "The Triple Take" click here.
The opinions of these Steelers Radio Network personalities do not reflect the views of the Steelers organization.
Matt's Take ...
This is a fantastic off the ball linebacker class. While there might not be a player at this position drafted in the top half of the first round, the first 100 picks in this draft should be littered with linebackers that are just dripping with talent. Watching this position group work out at the Combine was a true joy. It was a group that was loaded with energy and enthusiasm as well as amazing test scores and great work in the drills. This is a great draft to find impact players on the second level of the defense.
#5 - Quay Walker, Georgia (6-4, 241 lbs.) - The first of two Georgia linebackers on this list (and there could have been three), it is Walker's fantastic size is the first thing you notice. There are times on tape when Walker just destroys blockers. But this is also a very good athlete that covers a lot of ground and changes directions well for a player with his dimensions. Walker excels in coverage and wasn't used all that much as a blitzer but could develop as a pass-rusher. Walker is an aggressive player and does fine work coming downhill. While Walker is a good athlete and he tested well, his Combine numbers were probably a little better than the athletic ability he displays on tape.
#4 - Chad Muma, Wyoming (6-3, 239 lbs.) - Muma has excellent size with good length and a strong build. He is a great tackler with power and makes a lot of plays every time he steps on the field. Muma does a real nice job in tight quarters as well as in space. He runs very well and is quick to diagnose. This is a passionate player and that rubs off on his teammates. A former safety, Muma does his best work in coverage. His long legs can be vulnerable to blocks and Muma doesn't have ideal lower body power and thickness. Because of his high cut frame, Muma isn't real sudden when changing directions. He does show a little bit of stiffness when flipping his hips and is better in a straight line. Muma jumped 40" in the vertical, a number you rarely see from linebackers. This guy is a tackling machine.
#3 - Damone Clark, LSU (6-2 1/2, 239 lbs.) - This is a highly productive player with an excellent body for the position. Clark plays very strong for the linebacker position and is aggressive with everything he does. Overall, Clark is a good tackler but there are times when he is a little overzealous instead of chopping his feet and just getting the ball carrier on the ground. He can be manipulated by play action and misdirection-something Clark needs to work on. There is more work to be done in coverage and right now, Clark is better vs. the run than in coverage. He is also a good blitzer and can blow up running backs in protection and he has the traits to really develop overall in the passing game. Clark's 4.57 time in the forty is just outstanding for such a big linebacker. His workout overall was excellent, and Clark shined in the drill work.
#2 - Devin Lloyd, Utah (6-3, 237 lbs.) - Lloyd is another former safety with a very long build. Lloyd's size and length are real assets when taking on blocks as well as in coverage. Lloyd rarely takes false steps. He diagnoses really well and covers a lot of ground, but Lloyd does miss too many tackles. He isn't just an off the ball linebacker, as Lloyd can line up on the edge and rush the passer and contain the run. That being said, there are times when Lloyd isn't overly anxious to take on bigger blocks. He is more of a run and hit player than a violent knock back guy. Lloyd's 4.66 time in the 40-yard dash might not be that exciting compared to the other top linebackers, but his 10-yard split was excellent, and Lloyd plays very fast on tape. It isn't like a 4.66 is a bad time, but don't be surprised if Lloyd's time at his Pro Day is even better. Lloyd's jumps and 25 reps on the bench press were excellent though. Lloyd should never leave the field and should be an impact player in his rookie season.
#1 - Nakobe Dean, Georgia (5-11, 229 lbs.) - Dean is a really fun player to watch and is very productive as the leader of Georgia's amazing defense. He won the Butkus Award last year as the best linebacker in the country. His feet are remarkably quick. His read and recognition skills are outstanding, and Dean gets to his target in a flash with very little wasted movement. Dean just flies around the field and brings a lot of energy and leadership to the defense. He is a very good blitzer and excels in both man and zone converge, where he sees the field extremely well. Dean is built for taking away NFL running backs in man coverage and overall, he was asked to play more man than zone in college. However, he doesn't match up well vs. tight ends because of their size which could be a problem at the next level. At the Combine, Dean didn't partake in the on-field activities, but his small frame was obvious when compared to his linebacker counterparts. Dean's length and overall power are also a concern. He will need to be protected with his new team-as he was so well at Georgia. But if that is the case, Dean should produce at a very high level.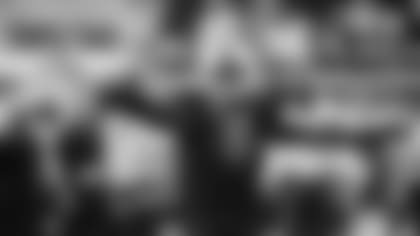 Dale's Take ...
It wasn't that long ago that finding linebackers who could run, cover and stop the run was like finding a unicorn. There just weren't that many coming out of the college game. But this year's draft is thick with them, with options going into Rounds 3 and 4. And they come in all shapes and sizes. The reason? College teams are taking more safeties and bulking them up into linebackers and more edge rushers and trimming them down to linebackers.
#5 - Leo Chenal, Wisconsin (6-3, 250 lbs.) - A throwback in size, Chenal is the modern version of a thumper in the middle. He blazed a 4.53-second 40-yard dash at the NFL Scouting Combine, along with showing off a 40.5-inch vertical jump. Chenal isn't great in coverage, despite his speed, but nobody in this draft hits the A and B gaps with quite the explosion of Chenal, who had 18.5 tackles for a loss and 8 sacks among his 115 tackles in 2021. He should be able to learn to at least be competent in zone coverage with his athleticism. Chenal is the 2022 version of former Steelers linebacker Vince Williams.
#4 - Damone Clark, LSU (6-2, 239 lbs.) - Clark had an outstanding season in 2021, recording 135 tackles, 5.5 sacks 15 tackles for a loss and an interception. He followed that up with an impressive showing at the NFL Scouting Combine, running a 4.57-second 40-yard dash and doing well in the jumps. He also was fluid on the field. Clark wore the No. 18 jersey given to LSU's leader in each of the past two seasons, becoming the only player since the tradition began in 2003 to do so. He's that kind of leader.
#3 - Quay Walker, Georgia (6-4, 241 lbs.) - Walker is yet another Georgia front-7 player who should excel at the NFL level. A part-time player who had to wait his turn to make a difference for the Bulldogs, Walker had 65 tackles, 5.5 for a loss, and 1.5 sacks in 2021 in Georgia's rotation. Walker sees the ball and strikes the ball. He ran a 4.52-second 40-yard dash at the NFL Scouting Combine and shows good instincts in the run game.
#2 - Nakobe Dean, Georgia (5-11, 229 lbs.) - Slightly undersize, Dean makes up for that with his aggression. He fills all the boxes, recording 62 tackles, 6 sacks and 2 interceptions in 2021 for an excellent Georgia defense. Dean was a mechanical engineering major at Georgia, as well, so he's no dummy, having balanced that with football. Dean just turned 21 in December, so there's still plenty of room for him to continue to grow. But his football instincts are off the charts.
#1 - Devin Lloyd, Utah (6-3, 237 lbs.) - Lloyd has good length and speed and plays with controlled aggression. He just flies around the field. Lloyd had 111 tackles, 7 sacks and 4 interceptions in 2021, scoring a pair of touchdowns, as well. Lloyd had 43 tackles for a loss in the last three seasons. He lives in the backfield. He missed a game in 2021 because of an ejection for targeting against Oregon State. Lloyd has a lot of experience, having appeared in 47 career games.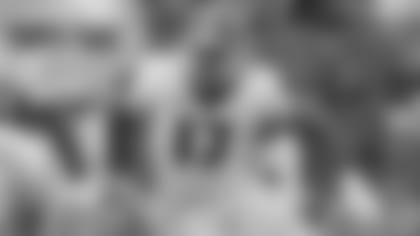 Mike's Take ...
Linebackers are a lot like running backs.
It's a position that's seemingly been de-valued, unless you don't have one.
But if you have the right kind of linebacker, the type that can stuff the run and cover well enough not to be a liability in the passing game, you have a difference-making, three-down defender.
That kind is still hard to find.
But not as hard as it used to be.
#5 - Troy Andersen, Montana State (6-3, 243 lbs.) - The NFL Scouting Combine was the latest announcement of Andersen's impending arrival. "He's gonna be a Day One starter at linebacker," NFL Network analyst Daniel Jeremiah assessed. "He's a plug-and-play dude. You talk about all the different opportunities you get to compete. You do it in the fall, he was outstanding. Go to the Senior Bowl and was one of the better players down there. And then he comes out here and runs a 4.4 (4.42 40-yard dash). He's eliminating any kind of questions you could have about his ability to come in and make an impact right now."
#4 - Chad Muma, Wyoming (6-3, 239 lbs.) - Muma picked up at Wyoming where Logan Wilson left off after becoming a third-round pick of the Bengals in 2021. Muma has length and he can cover, as Wilson could, and can at 6-2, 241. Muma had three interceptions in 2021, two of which he returned for touchdowns. "One of my favorite linebackers in this class," Jeremiah proclaimed.
#3 - Christian Harris, Alabama (6-0, 226 lbs.) - He can get to the edge to stop the run, blitz, and cover the flat. And he's capable of making plays on the ball in coverage. Whatever he's doing, Harris does it with an apparent understanding of what's happening around him. He's not the biggest kid on the block but he';s smooth and fluid. This might be the Georgia Draft, particularly on defense, but Alabama will still be heard from.
#2 - Nakobe Dean, Georgia (5-11, 229 lbs.) - Dean didn't do any on-field drills or testing at the Combine. "His tape's as good as it gets, though," Jeremiah noted. No wonder Dean remains a consensus No. 1 or No. 2 on most if not all lists of the best linebackers available. Did I mention this might be the Georgia draft?
#1 - Devin Lloyd, Utah (6-3, 237 lbs.) - In assessing running back TJ Pledger at the Senior Bowl, Jeremiah got around to singing the praises of Utah players. "They're going to be well-coached, they're going to be tough and they're going to be able to come right in and make an impact on your football team," he said. Lloyd is going to be able to do all of the above. An intriguing prospect who could have entered last year's draft but didn't, Lloyd became a first-team All-American, a Butkus Award finalist and the Lott IMPACT Trophy winner (awarded to the college football defensive player who best exemplifies integrity, maturity, performance, academics, community and tenacity) in 2021.