Steelers Hall of Honor Museum | Pittsburgh Steelers - Steelers.com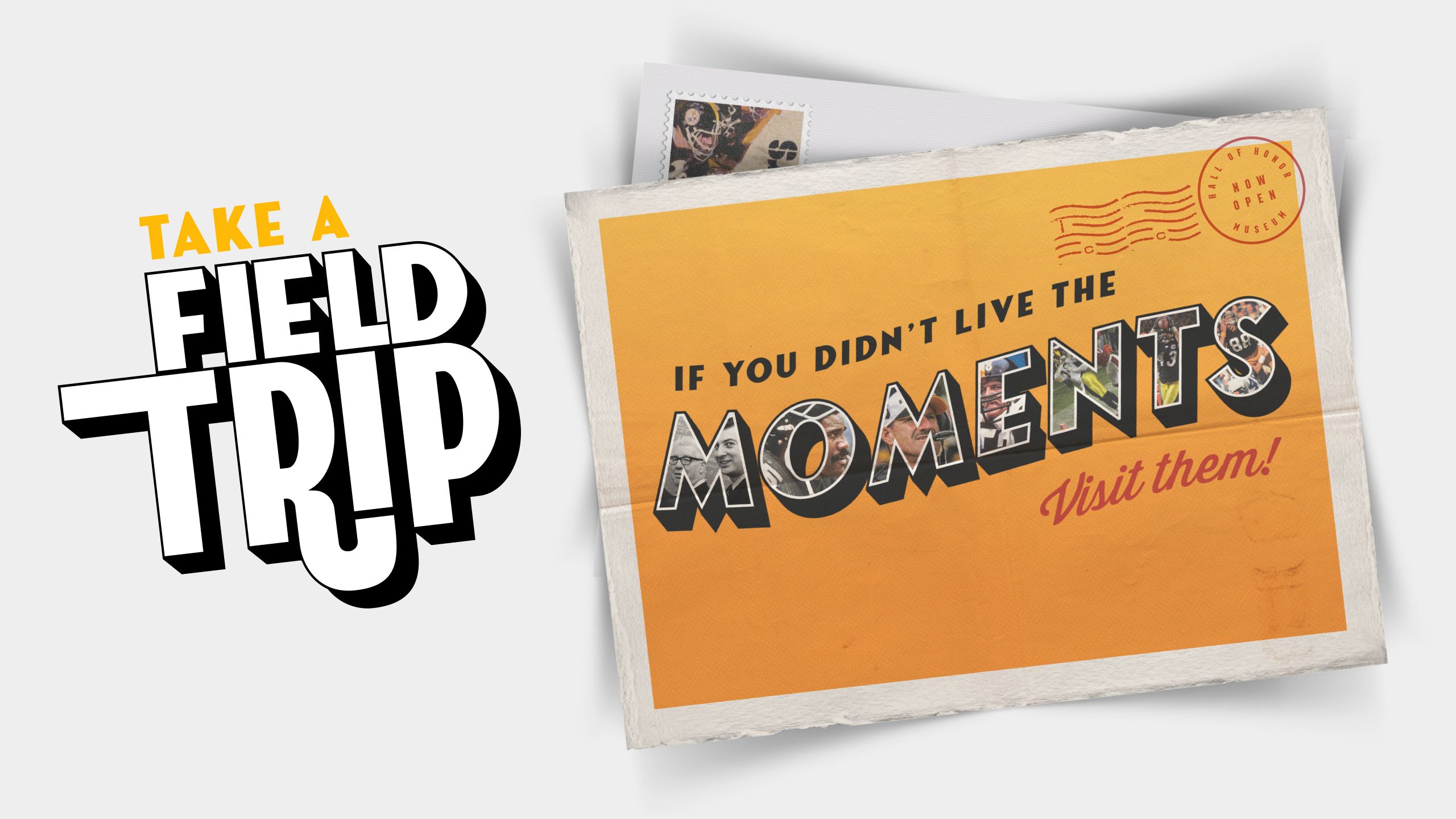 About the Museum
Located in Acrisure Stadium, the Steelers Hall of Honor Museum is dedicated to promoting, preserving and celebrating Steelers football. The Hall of Honor Museum is home to nearly 50 inductees and over 10,000 square feet of Steelers history. The museum provides opportunities for fans to learn more about the franchise, view rare artifacts preserved by the team, and relive the biggest moments and people in Steelers history. A portion of the proceeds go to the Art Rooney Scholarship Fund.
Interactive Exhibits
The walk through each decade of the franchise is accompanied by interactive videos, music, and calls to learn more about each moment and player. The Broadcast Booth is sure to be a favorite as fans make their stamp on a historic Steelers play call.
Historic Archives
Collected from 90 years of Steelers football, fans can view each of the six championship rings, artifacts and game worn uniforms from some of the greatest plays in NFL history and more.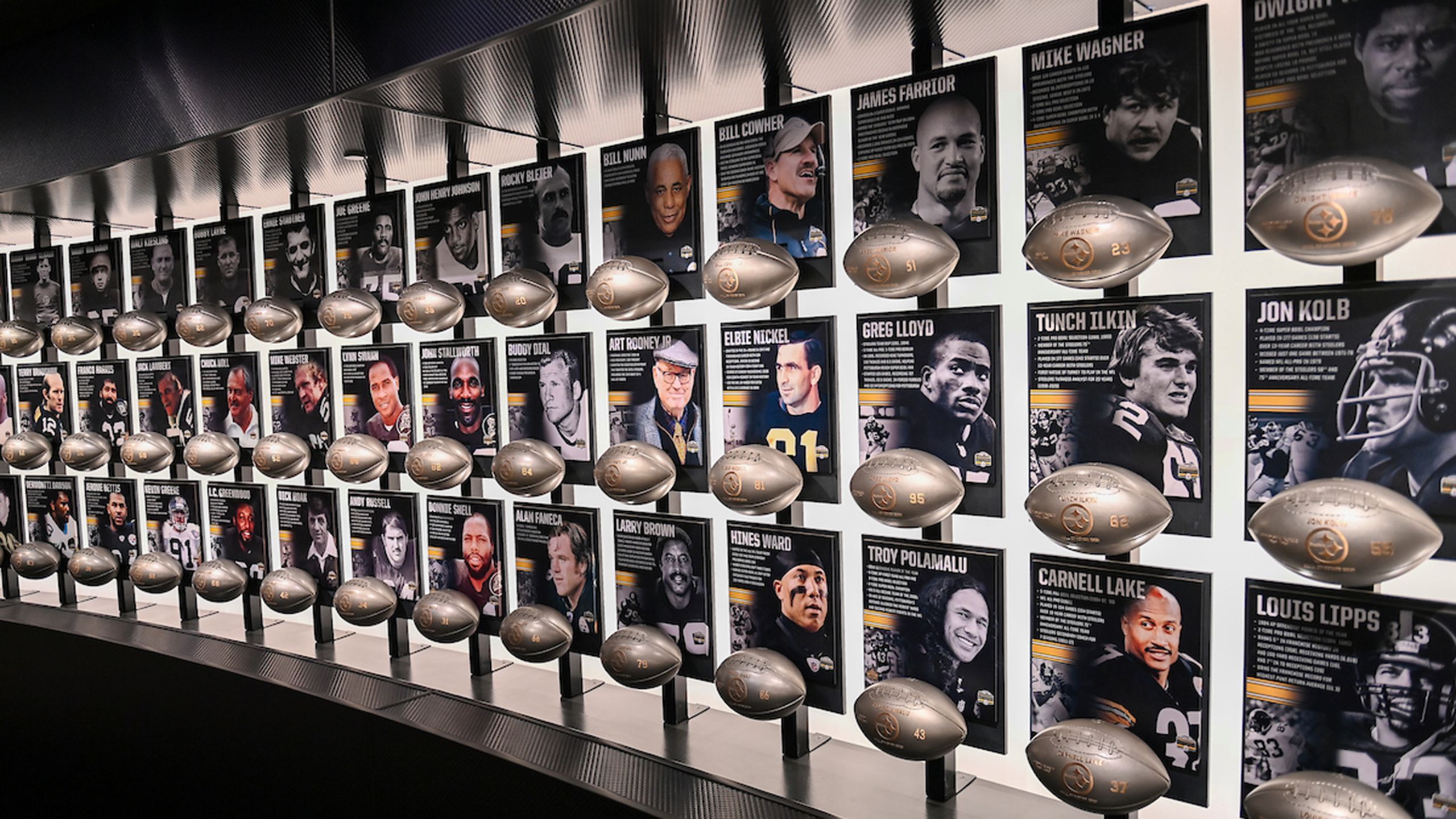 Hall of Honor
Perhaps the highlight of the tour is the Hall of Honor that houses the bronzed football of each of the Hall of Honor members, currently 49 on display. Visitors also have the opportunity to learn about each member through touch screen kiosks that include bios, photos, and videos on the inductees.
Hours of Operation
The Hall of Honor Museum is open to the public Thursday through Monday from 11 AM – 4 PM. The last tour of the day will be at 3 PM. Days and hours are subject to change.
*The Hall of Honor Museum will be closed on Tuesdays, Wednesdays and on University of Pittsburgh home game days.
*Stadium Tour information: https://acrisurestadium.com/stadium/tours/
Art Rooney Scholarship Fund
A portion of the museum proceeds are donated to the Art Rooney Scholarship Fund, which was established in memory of the late founder of the Steelers. The scholarship annually provides a grant to a North Catholic High School student and funds the Pittsburgh Promise scholarships for two students graduating from Pittsburgh high schools.
Please note: All admission proceeds collected for the Steelers Hall of Honor Museum starting Thursday (12.22.22) through Saturday (12.24.22) will be donated to charities supported by the late Franco Harris.