The "Triple Take" continues with a breakdown of the tight ends. In the fourth installment of this draft prospect preview by position, the Steelers Radio Network trio of Matt Williamson, Dale Lolley and Mike Prisuta give their takes on the top prospects at the tight end position. If you want to hear the audio version of "The Triple Take" click here.
The opinions of these Steelers Radio Network personalities do not reflect the views of the Steelers organization.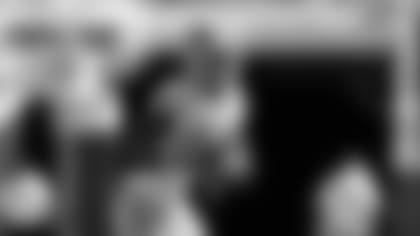 Tight ends rarely come into the league and make a huge impact. There is just so much to this position and playing at a high level is way harder in the NFL than in college. This year does have an outstanding prospect in Kyle Pitts who could be one of the highest drafted tight ends in history. But depth at this position isn't ideal overall and tight end-needy teams might have to be patient with this incoming rookie class.
Sleeper - Tommy Tremble, Notre Dame (6-4, 247 lbs.) – Tremble wasn't even the top Notre Dame tight end last year. In fact, he really wasn't targeted much in their passing offense. But Tremble has some explosion with everything he does and can really unlock his hips on contact. You see this as a route runner and Tremble has good playing speed, but this guy is a real force as a blocker and he seems to love that phase of the game. He has knockout blocks, especially as a move player. Tremble is vicious. Some NFL coaches will love Tremble, who also has a strong profile to help on special teams.
#5 - Kylen Granson, SMU (6-1 1/2, 243 lbs.) - Obviously very short for the position, Granson is thickly built though. He is a very unique prospect overall and can line up all over the formation. Granson is truly a combination of tight end, slot receiver and H back with some running back and wide receiver even mixed in. He is a movable chess piece but will have to go to an offense that understands how to utilize Granson's wide array of skills. He was a very productive receiver at the college level and has a nose for the end zone, but he won't be for everyone.
#4 - Hunter Long, Boston College (6-5, 253 lbs.) - Long is a tough guy that blocks well inline or on the move. But that sells his speed and athletic ability short. Long can threaten a defense and has been very productive as a focal point of Boston College's offense, seeing a ton of targets and usage. He is excellent in tight quarters in contested catch situations and does a very good job of shielding defenders with his body. While he does run well, Long is not an overly sudden mover and probably doesn't have a real high ceiling at the next level, but he is reliable and might adjust quicker to the league than others on this list.
#3 - Brevin Jordan, Miami (6-3, 235 lbs.) - Jordan is small for the position, but he is also very young and likely to add some quality weight and strength going forward. Still, by no means is Jordan a big factor as a people moving blocker and Miami didn't ask much of him as a blocker overall. His value is as a pass catcher without question. Even though Jordan is very young, he has been Miami's most important receiving option for three straight seasons. Jordan really stands out after the catch where he runs away from tacklers and shows creativity with the ball in his hands as well as sharp cutting ability. Because of his size, Jordan doesn't have the catching radius as others on this list and doesn't consistently snatch the ball away from his frame.
#2 - Pat Freiermuth, Penn State (6-5, 259 lbs.) - Freiermuth has traditional inline tight end traits with ideal size for the position. He is a quality blocker, but an excellent receiver. He was very productive at a very young age at Penn State and kept getting better and better during his college career. Freiermuth is a very powerful and physical player. That shows up in the run game without question, but also after the catch where he has inflicted a lot of punishment to linebackers and defensive backs. He was Penn State's feature receiver. Freiermuth runs well but isn't an elite speed guy. He is a real handful to deal with down in and down out.
#1 - Kyle Pitts, Florida (6-6, 239 lbs.) - This is a rare prospect with just an abundance of mismatch traits for the NFL. He aligns all over the formation including incline and in the slot, which is probably where Pitts does his most damage. Pitts even often aligns as a traditional X receiver and routinely beats man coverage from top cornerbacks. He can sink his hips and explode out his breaks like a wide receiver. Pitts is a total nightmare in the red zone and has a remarkable ability to stretch the field at his size. He has a huge catching radius and can really go up and get the football at its highest point. Pitts also has big soft, yet strong, hands to pluck the ball away from his frame and on the run. Is Pitts a killer as a blocker? No, but who cares.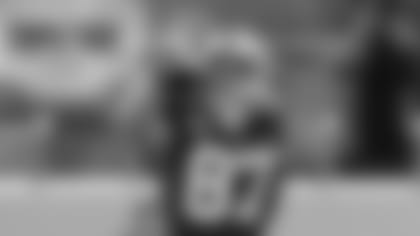 The tight end position is one that is getting more and more difficult to fill for teams that still want their tight ends to man the position in a conventional way, blocking in the run game and catching passes out of an in-line alignment. But if you're looking for dynamic pass-catching weapons, that's typically easier to find as most tight ends coming into the league are largely bulked up wide receivers. That's the case this year, as well, as the top-rated players are largely just big weapons in the passing game, led by Florida's Kyle Pitts, the only tight end who is all but assured of being a first-round draft pick this year.
Sleeper - Luke Farrell, Ohio State (6-6, 256 lbs.) - Farrell was never a big part of the passing game at Ohio State, but that's largely because he was always asked to block. A lot. Still, he looks comfortable catching the ball and has some nice athleticism. Farrell might blossom as a receiver at the NFL level. He also might be the best blocking tight end in this draft. And he should be very good on special teams. That will get him a job with somebody and perhaps a spot in the NFL for the next five to 10 years.
#5 - Kenny Yeboah, Mississippi (6-6, 244 lbs.) - Yeboah began his career at Temple before transferring to Ole Miss in 2020. He made the most of that one season in the SEC, however, catching a career-high 27 passes for 524 yards and six touchdowns. Yeboah is good working down the seam and is an excellent red zone target. Caught 11 touchdown passes on just 46 receptions in the last two seasons. Was at his best against Alabama in 2020, catching seven passes for 181 yards and two touchdowns. He's also a willing blocker who should continue to get better as his body fills out.
#4 - Brevin Jordan, Miami (6-3, 235 lbs.) - Jordan is undersized, but fits what many teams are looking for in today's NFL. His game is reminiscent of the Giants' Evan Engram. Jordan's game is in his receiving skills. He's a weapon that can be used in a number of ways and is really good after the catch as his 15.2 yards per catch average in 2020 on 38 receptions would suggest. Not a great blocker due to his size limitations, but he's more than willing to mix it up.
#3 - Hunter Long, Boston College (6-5, 253 lbs.) - A nice sized combo tight end who was featured heavily in Boston College's offense, Long had 89 targets in 2020, 22 more than the next closest tight end in college football last season. He finished with 58 catches for 685 yards and five touchdowns. Long is an old-school tight end who can both block sufficiently and be a threat in the passing game. That skillset won't be for everyone, but teams who are looking for more than just a receiver will like Long.
#2 - Pat Freiermuth, Penn State (6-5, 259 lbs.) - Has the size to be a matchup issue and is very good in the passing game. He wasn't asked to block at lot at Penn State, but he projects to continue to develop in that area. In the meantime, he's a matchup issue because of his size and agility down the field. Should immediately be a red zone threat. Played in just four games in 2020 – catching 23 passes – because of an undisclosed injury that required surgery, so he'll have to check out medically.
#1 - Kyle Pitts, Florida (6-6, 239 lbs.) - Pitts is the kind of weapon that any team in the league could use. His size makes him a matchup issue for defensive backs. His speed makes him tough on linebackers. And he catches the ball like a wide receiver. Pitts also isn't afraid to get his uniform dirty as a blocker. Pitts had 12 touchdowns on just 43 catches in 2020. He might be the best tight end prospect to come into the league in several years and should continue to get better as he matures. Could be a top-10 pick, which is a rarity for the position.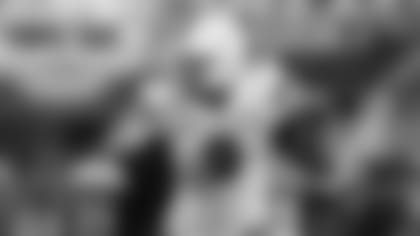 The impact of a top-tier tight end is this: Of the top five pass catchers in he NFL in 2020, two lined up at tight end rather than wide receiver. Darren Waller of Las Vegas caught 107 balls for 1,196 yards and nine touchdowns and Travis Kelce of Kansas City hauled in 105 receptions for 1,466 yards and 11 scores.
The downside is those types are hard enough to find and they often have to be developed as well as identified and drafted. Waller is a former sixth-round pick of the Ravens who played wide receiver at Georgia Tech. And Kelce is a former third-run pick from Cincinnati who didn't begin his current run of five consecutive 1,000-yard receiving seasons until his fourth NFL campaign.
At tight end it's often what happens after a prospect is drafted that really matters.
Sleeper - Kenny Yeboah, Mississippi (6-5, 244 lbs.) - Yeboah started his college career at Temple, initially planned to transfer to Baylor and wound up at Ole Miss. He produced seven catches for 181 yards and two touchdowns against Alabama but managed just 20 catches for 343 yards and four scores in the other six games he played in 2020. He lacks consistency but he has skills, as evidenced by a climb-the-ladder, 21-yard touchdown reception in the Senior Bowl (he actually came down short of the goal line but was still awarded a TD on what was an outstanding catch either way).
#5 - Tre' McKitty, Georgia (6-4, 244 lbs.) - Speaking of untaped potential, McKitty caught 26 passes at Florida State in 2018, 23 for the Seminoles in 2019 and six last season after transferring to Georgia. His work during Senior Bowl practices suggested he's capable of a whole lot more. "Very under-used at Georgia," ESPN analyst Todd McShay assessed during Senior Bowl week broadcasts on ESPNU. "He's really talented. I think he's gonna be one of those players who has a better pro career in terms of production than he did in college." ESPN analyst Mike Tannenbaum cited McKitty's consistency in "catching the ball naturally" at the Senior Bowl. "He's really elevated his stock to be a three-down tight end in the NFL," Tannenbaum added. "It's rare nowadays. Tre' McKitty has the build to do that."
#4 - Brevin Jordan, Miami (6-3, 235 lbs.) - The tape displays Jordan's versatility. He lined up in-line, in the slot and even in the backfield at Miami. Seven touchdown receptions in eight games speaks to Jordan's productivity. And he has a reputation for being an enthusiastic blocker. A clip from the Florida State game features Jordan engaging a safety at the line of scrimmage on a sweep from the right hash and driving his opponent all the way to the sideline (Jordan had a size advantage in the matchup but it was impressive nonetheless).
#3 - Pat Freiermuth, Penn State (6-5, 259 lbs.) - He played just four games in 2020 (23 catches, 310 yards, one touchdown) before undergoing back surgery, so he's going to have to check out medically. But Freiermuth had eight receiving TDs as a freshman and seven as a sophomore, so he's produced when healthy. Draft analyst Dane Bruegler of The Athletic also cited "compete skills" that stood out in his evaluation of Freiermuth.
#2 - Hunter Long, Boston College (6-5, 253 lbs.) - Long is more solid than spectacular and more workmanlike than athletic, but he also may well be the second-most known commodity at the position in terms of what can be expected at the next level. "He has the size you want to play in-line but they'll also use him on the wing, split him out a little bit," NFL Network analyst Daniel Jeremiah observed of Long's time at Boston College. "He's kind of a jack of all trades, master of none, just a good, solid, all-around player." Long has made contested catches and been compared with Kyle Rudolph. Long has also been called a "terrific ambassador on and off the field for our program," by BC head coach Jeff Hafley.
#1 - Kyle Pitts, Florida (6-6, 239 lbs.) - Pitts is to tight ends what Trevor Lawrence is to quarterbacks in this draft, the without-a-doubt No. 1 prospect at his position. The term "freak" absolutely applies. Pitts had a combined six TD receptions in his first two seasons with the Gators, then came back bigger and stronger and exploded for 12 as a junior in 2020. He caught 43 passes for 770 yards while in the process of amassing those 12 touchdown catches. His eight-catch, 170-yard, four-touchdown game against Mississippi included beating press coverage at the line of scrimmage, separating at the goal line and then going down to make a catch on a low-and-away ball at the pylon. The befuddled cornerback threw up his hands, suggesting a what-am-I-supposed-to-do-against-that level of frustration. Pitts also had seven receptions for 129 yards and a touchdown against Alabama.