The "Triple Take" continues with a breakdown of the defensive linemen. In the seventh installment of this draft prospect preview by position, the Steelers Radio Network trio of Matt Williamson, Dale Lolley and Mike Prisuta give their takes on the top prospects at the defensive line position. If you want to hear the audio version of "The Triple Take" click here.
The opinions of these Steelers Radio Network personalities do not reflect the views of the Steelers organization.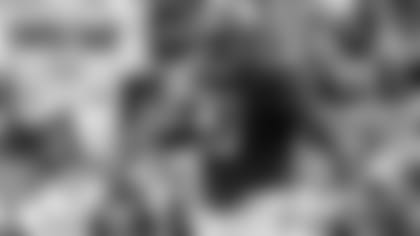 This is a startlingly weak defensive line class. By "Defensive line" we are basically talking about defensive tackles of all shapes and sizes. This group is pretty much the defensive front players that are 285 pounds or more. And it is quite thin. There isn't much in the way of star power or day two options. But, there are some interesting developmental players that could really pay off.
Sleeper - Bobby Brown, Texas A&M (6-4, 325 lbs.) - Brown has an amazing physique for the defensive tackle position with great length and thickness to go along with great upper and lower body strength and power. Often lined up as a 1 Technique, Brown can two-gap as well as handle double teams. He plays hard and shows good quickness for a man his size with plenty of upside as a developing pass-rusher. The best might be ahead for Brown.
#5 - Tyler Shelvin, LSU (6-3, 346 lbs.) - This is just a gigantic human being. Shelvin opted out in 2020, so it will be instrumental to see what kind of shape he is in right now before the draft process. Shelvin is an old-school throwback power player in the middle of a defense that allows all around him more freedom to work. Shelvin does the dirty work. He gets off the ball much better than most linemen his size. As a pass-rusher, Shelvin will push the man in front of him backwards but getting after quarterbacks isn't going to be his forte. But if the opponent plans on running the ball up the middle, double teaming Shelvin is probably a must. Shelvin would have been much more sought after a decade or two ago, but what he brings to the table is still very impressive.
#4 - Tommy Togiai, Ohio State, (6-2, 300 lbs.) - Togiai is very active and consistently wins the leverage battle at the line of scrimmage. That makes him difficult enough to play against, but Togiai also shows good lateral agility as well as refined hand usage. He shines as a bull-rusher but isn't limited to just a basic pass-rush plan. Togiai put on a dominant performance against Clemson in the college playoffs, but unfortunately couldn't play in the National Championship game because of COVID issues. He didn't log a lot of snaps overall for Ohio State this past year but was highly productive on a per-snap basis.
#3 - Levi Onwuzurike, Washington (6-3, 294 lbs.) - Quickness and athleticism are Onwuzurike's calling card. He is an upfield player. Onwuzurike gets off the ball low and with leverage, which certainly helps him as a run defender as well. He was highly productive at Washington before opting out for the 2020 season. But the last we saw of Onwuzurike, he won mostly with his explosion off the snap rather than refined technique for the position and needs to show better consistency as well. He has a lot of traits though without question for a 3 Technique defensive tackle at the next level.
#2 - Alim McNeill, North Carolina State (6-2, 320 lbs.) - McNeill has only been playing the position for three seasons and played running back and linebacker at the high school level. That gives you some idea of his long-term potential as well as his high-end athletic ability for the interior defensive line. He has great girth. McNeill was a true nose tackle in college and not asked to penetrate all that much, but he proved to be very difficult to move backwards in that role at North Carolina State. He needs work without question, especially with his pass-rush package, but McNeill's flashes are tantalizing.
#1 - Christian Barmore, Alabama (6-5, 310 lbs.) - Basically a one-and-a-half-year starter at Alabama, Barmore got better and better the more he played and really stood out in the college playoffs, helping Alabama win another National Championship. He has great size and natural power. Barmore has very good length, heavy hands and is much more flexible than most players with his dimensions. Barmore can line up all over the interior of the defensive line and is one of the most accomplished pass-rushers in this draft class.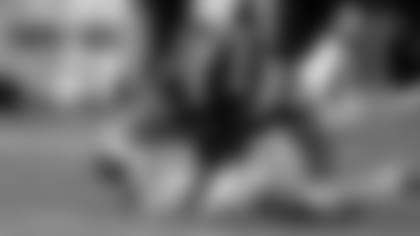 As the NFL game has changed, shifting to a more wide-open passing era, the emphasis on what's expected from interior defensive linemen has shifted, as well. Pure run stuffers, who would have been highly valued a decade ago, are now less coveted. Teams now desire their interior defensive linemen to be better pass rushers than run stuffers. Finding those players could be difficult in this year's draft. Though there are certainly some talented players available, it's unlikely we see a defensive tackle taken in the top 12 of the draft. That would break a string of three consecutive years with a defensive tackle taken that high.
Sleeper - Mustafa Johnson, Colorado (6-2, 290 lbs.) - Johnson is a little undersized and had some injury issues in his final two seasons. But he was very disruptive when on the field. In 26 career games, he recorded 15 sacks and 26 tackles for a loss while recording 100 total tackles. Johnson has a quick first step and is good on stunts and twists where he can use his athleticism.
#5 - Tyler Shelvin, LSU (6-3, 346 lbs.) - Shelvin may be the best pure old-school nose tackle available this year. He's a load in the middle. But he opted out of the 2020 season, so it will be interesting to see what he looks like at LSU's pro day. In 17 career games, he had just 1.5 sacks, so there's not much pass rush here, but he's got a good motor and demands double teams with his overwhelming size and strength.
#4 - Alim McNeill, North Carolina State (6-2, 320 lbs.) - Not a true nose tackle, but is lightning quick at the snap of the ball, similar to the first step of former Steelers and current Philadelphia Eagles lineman Javon Hargrave. A high school running back and linebacker, he'll need to continue to develop as a pass rusher - just 10 career sacks - but the potential is there.
#3 - Daviyon Nixon, Iowa (6-3, 305 lbs.) - Has a good burst at the snap of the ball and uses his hands well and is a disruptive penetrator. Played just two seasons at Iowa after junior college but had 45 tackles, 5.5 sacks and 13.5 tackles for a loss in just eight games in 2020. Nixon has plenty of upside potential as a pass rusher in a 4-3 defense or an end in a 3-4.
#2 - Levi Onwuzurike, Washington (6-3, 294 lbs.) - Opted out in 2020, so we haven't seen him on the field in over a year, but was disruptive in 2019 when he had 45 tackles, including six for a loss, and a pair of sacks. Plays with great leverage and athleticism. Some analysts have him rated as the No. 1 defensive tackle in this draft, but his pro day will be very important for him to nail down that spot.
#1 - Christian Barmore, Alabama (6-5, 310 lbs.) - The latest in the long line of strong Alabama defensive interior players, Barmore might not be quite as highly rated as some of those who have come before him, but you have a pretty good idea of what you're getting. A redshirt sophomore, the Philadelphia native initially committed to Temple before backing out and heading to Alabama. In two seasons, he recorded 63 tackles, 15.5 tackles for a loss and 10 sacks in 22 games. But on Alabama's talented front, he was never a starter, working as a rotational player. That shows what kind of talent they have in Tuscaloosa.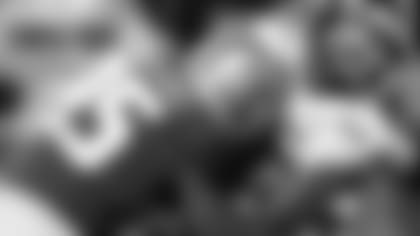 It's not just about stuffing the run inside anymore, and hasn't been for some time. The best interior defensive linemen are able to make an impact against the pass, even those who are on the field for a relatively limited amount of snaps now that sub-packages have become base defenses. Inside pressure that at the very least takes away a quarterback's option of stepping up in the pocket can go a long way toward eventually getting the quarterback on the ground, no matter who gets credit for the sack. The big guys that can cover their assigned gaps and still get up the field when necessary are in demand and they're hard to find, this year in particular.
Sleeper - Marvin Wilson, Florida State (6-3, 310 lbs.) - He's had his last two seasons cut short by injuries (a hand in 2019 and a leg in 2020). Wilson had just one sack in six games in 2020 and didn't particularly distinguish himself during Senior Bowl week. But he had five sacks in nine games in 2019, and also registered eight-and-a-half tackles for a loss and four passes defensed. When at his best he's been productive enough to ponder, especially later in the draft.
#5 - Jaylen Twyman, Pitt (6-2, 290 lbs.) - He's relatively under-sized and there's only a two-year sample size to analyze since Twyman opted out of the 2020 season. But in the second of his two seasons at Pitt, Twyman had 10.5 sacks in 13 games as a sophomore in 2019. That was 10 more than he'd managed as a freshman in 2018. There's a lot of developing to do and a lot of work to be done toward that end. But that could be said about a lot of players who will end up getting drafted, and a lot of those players don't have 10.5 sacks on their resumes. Reach for the stars.
#4 - Jay Tufele, USC (6-2, 305 lbs.) - Tufele only played two seasons at USC but that was enough for him to consistently display an attention-getting combination of size and athleticism. He accounted for three sacks in 2018 and three-and-a-half in 2019 and was named USC's Defensive Lineman of the Year in both seasons, even though he wasn't a full-time starter in '18. Tufele's explosion coming off the ball and his motor are particularly intriguing qualities for a player who is still on the rise and seemingly has the desire to keep rising.
#3 - Daviyon Nixon, Iowa (6-3, 305 lbs.) - Ever see a 304-pound defensive tackle make a leaping interception and then run 71 yards for a touchdown? Nixon pulled that off against Penn State in November on a play that was unfolding in front of him after starting to rush the passer as one of two down linemen in a sub-package. He read the running back running past him into the flat and reacted to a pass that was thrown above his head from 4 yards away. Nixon caught the ball, took off and, one cut later he was gone. Nixon had five-and-a-half sacks and 13.5 tackles for a loss in eight games overall in 2020, none of which were as spectacular as what transpired at Penn State.
#2 - Levi Onwuzurike, Washington (6-3, 294 lbs.) - Onwuzurike opted out in 2020 and only practiced once at the Senior Bowl due to an injury, but that one practice made a statement in terms of showing the scouts what they needed to see. "He retired when he was on top," NFL Network analyst Bucky Brooks declared during coverage of Senior Bowl week. "He had a great day on Tuesday, showed everything that you wanted to see. He's a fantastic athlete inside at defensive tackle. His first-step quickness, his hand-placement, and his ability to work on and off blockers is impressive." Onwuzurike had seven sacks in his three seasons at Washington.
#1 - Christian Barmore, Alabama (6-5, 310 lbs.) - Barmore is another product of an Alabama program at which players often have to wait their turn and then make the most of their opportunity in the spotlight when it finally arrives. He did both in 2020, and finished with eight sacks, nine-and-a-half tackles for a loss, three forced fumbles and three passes defensed in 11 games. The Alabama store, it seems, never runs out of merchandise.