The "Triple Take" continues with a breakdown of the safeties. In the tenth installment of this draft prospect preview by position, the Steelers Radio Network trio of Matt Williamson, Dale Lolley and Mike Prisuta give their takes on the top prospects at the safety position. If you want to hear the audio version of "The Triple Take" click here.
The opinions of these Steelers Radio Network personalities do not reflect the views of the Steelers organization.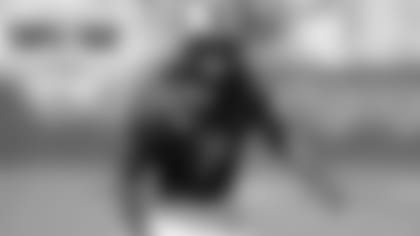 Safeties are being asked to do more than ever before in the NFL and every team values this position differently. We see traditional strong safety types turn into more nickel linebackers at the next level. We see a premium on traditional single high free safeties with range. We also see a lot of safeties in the NFL with some sort of cornerback background and some that often walk down and cover slot receivers and tight ends in man coverage. Every team is looking for a little something different from their safeties and while this draft isn't loaded at the position, there are some interesting prospects.
Sleeper – Ar'Darius Washington, TCU (5-8, 178 lbs.) – Washington isn't a "Sleeper" per se, and he has been on the draft radar for some time now. But he is an extremely unique prospect because of his obvious lack of size. Washington is tiny, but he has a huge presence on the field. This guy is all over the place and constantly shows up on film, but can he hold up at the next level?
#5 - Andre Cisco, Syracuse (6-0, 209 lbs.) - This guy is a real wild card. His high moments on the field are extremely high. Cisco makes a lot of splash plays. But his lowlights are equally as worrisome. Cisco tore his ACL this past fall but before that put up eye-popping production numbers. He certainly has size, stature and speed. Cisco is extremely aggressive, but that also works against him at times.
#4 - Jevon Holland, Oregon (6-1, 208 lbs.) - The last time we saw Holland on a football field was 2019, when he had an excellent season mostly handling the slot duties for Oregon. Before that, he played a more traditional safety role and also did that very well. So, there are some unknowns with Holland and he will be a bit of a projection. Last we saw, he wasn't an overly physical player and didn't stand out in run support, but Holland processes the game around him quite well and he gets his hands on the ball.
#3 - Richie Grant, Central Florida (5-11 1/2, 199 lbs.) - Early in his college career, Grant mostly played a single high role and did it very well. But he has shown great versatility since and is a complete safety. He handles himself very well in one-on-one situations in coverage and can be asked to play man coverage regularly. He is also very adept vs. the run. Grant has an excellent understanding of the game and you see that in all facets.
#2 - Elijah Molden, Washington (5-10 1/2, 194 lbs.) - Molden might best project to slot cornerback in the NFL, but he really can be a jack of all trades type defensive back that has become coveted in the league. He doesn't have elite speed, but Molden is very quick and shows excellent balance and body control. His father played in the league and Molden has a great understanding of the game as well as a very competitive nature on the field. He's a good tackler with very good ball production. Molden is just a good football player no matter how he is used.
#1 - Trevon Moehrig, TCU (6-2, 208 lbs.) - Moehrig does it all. He isn't an elite prospect, but he plays the run well, has good range in coverage, can play man or zone, has blitzing skills and excellent safety size. He has very impressive physical traits, including his speed, and is an excellent tackler. Moehrig can play the deep middle or half as well as some dime linebacker. Moehrig has gotten his hands on the football quite a bit and will be an important piece to whatever NFL defense he lands on.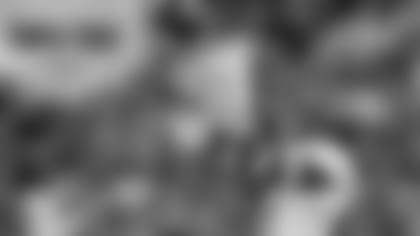 While the safety position is listed on most draft sites as just one group, there are two very different skillsets involved. First are the true centerfielder types who can play free safety or drop into coverage against players working down the field. They are few and far between. Then there are the strong safety types who are better in the box or working against a tight end. Many of the latter are being converted to linebackers. And sometimes, a cornerback who perhaps doesn't run well enough to hold up as a true coverage man will be converted to safety if he has good ball skills. Typically, the true centerfielders go earlier than in-the-box safeties. This year's safety class is led by one of those centerfielders, TCU's Trevon Moerhig.
Sleeper - Damar Hamlin, Pitt (6-0, 196 lbs.) - A four-year starter at Pitt, Hamlin has played deep centerfield, in the box and even some slot corner. He finished his career with six interceptions and 21 career pass breakups. Hamlin might not have the ideal size to play in the box in the NFL, but he just might work at free safety because of his ball skills.
#5 - Paris Ford, Pitt (6-0, 190 lbs.) - A former cornerback, Ford's coverage abilities show up on tape. But he plays a very physical game despite his corner background. But he played better in 2019 than he did in 2020 before opting out. Still, he finished with six interceptions the past two seasons to go along with 10 pass breakups.
#4 - Andre Cisco, Syracuse (6-0, 209 lbs.) - Cisco is expected to run in the 4.3s when he has his pro day. That speed shows up on tape. Cisco played in just two games in 2020, because of a lower body injury, so that will have to be checked out. But he had 13 interceptions and 14 pass breakups in 21 career games. He'll gamble at times, however, trying to make the big play. He'll have to scale that back in the NFL, where QBs will take advantage of his overaggressive nature.
#3 - Richie Grant, Central Florida (5-11 1/2, 199 lbs.) - Grant has played deep zone, in the slot and in the box. And he's been productive in all of those roles. In 34 games over the past three seasons, he recorded over 250 tackles, 10.5 tackles for a loss, 10 interceptions and 16 pass breakups along with five forced fumbles. He projects better to free safety in the NFL, which makes him a little more valuable.
#2 - Jevon Holland, Oregon (6-1, 208 lbs.) - A nice-sized prospect who opted out in 2020. But in his first two seasons, he had nine interceptions and 10 pass breakups. Holland also averaged more than 15 yards on punt returns and can play in the slot, as well. He's a nice chess piece who can play multiple positions within a defense. Some teams might even see him as capable of playing cornerback.
#1 - Trevon Moehrig, TCU (6-2, 208 lbs.) - As close to the total package as you'll find in this draft, Moerig can handle playing deep safety and has very good ball skills. Had six interceptions and 20 pass breakups in the past two seasons. His size is rare for the free safety position, but he runs well enough and has the instincts to be very effective despite his strong safety size.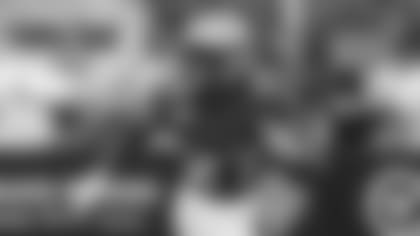 What's desired at safety is more and more starting to resemble what's required at inside linebacker, and vice-versa. There's still a lot to be said for the true centerfielder-type player, the one who can play deep and keep the offense from tearing the top off the defense because of his range and ability to go get the football. But in sub-packages or base defenses, there's an increasing premium on cover guys who can also hold up against the run. As a wise man once observed, "The more you can do … "
Sleeper - Divine Deablo, Virginia Tech (6-3, 229 lbs.) - More old school than new breed, but a hitter with a specific skill set to bring to the table. "You don't want him being parked on the half, asked to drop 18 to 20 yards, have two receivers flying up the hash on him and asking him to range out of the middle of the field where you could expose him," ESPN analyst Louis Riddick maintained during Senior Bowl week. "He's a guy that needs to be coming downhill, a guy who's an intermediate to front-line player." In other words, a big guy who needs to play big, covering intermediate zones or at the line of scrimmage blitzing and otherwise using his physicality. Andrew Siciliano of the NFL Network reported the name "Divine" was chosen to balance out "Deablo" ("Diablo" translates to "Devil" in Spanish). Deablo played in parts of five seasons at Virginia Tech and leaves with six career interceptions, including four in nine games in 2020.
#5 - Damar Hamlin, Pitt (6-0, 196 lbs.) - ESPN analyst Todd McShay envisions Hamlin as a third- or fourth-round pick who will achieve longevity in the NFL because of his smarts, instincts and football intelligence, and because he can cover, play the run and even come off the edge. "I absolutely love him," McShay gushed during Senior Bowl week. "All season long they relied on him to be the guy." Dolphins head coach Brian Flores had this to say about Hamlin at the Senior Bowl: "He's smart, he's tough. The safety position, it's about communication, you're really the quarterback of the defense. He showed a lot of that. He can take in a lot of information and take it from the board to the field. We're impressed with him." Hamlin had a tip-pick in the Senior Bowl after collecting six INTs at Pitt (two in 10 games in 2020).
#4 - Andre Cisco, Syracuse (6-0, 209 lbs.) - In the interest of transparency, Cisco kid was a friend of mine. But in the event you don't know much about him, know this: He had two forced fumbles, 13 interceptions and 14 passes defensed in 24 career games for the Orange. Cisco reportedly suffered an ACL injury in a collision with a teammate during pregame warmups before Syracuse played Georgia Tech and was lost for the 2020 season after just two games, so the medical questions will have to be resolved. Questions about Cisco's ball skills have already been answered.
#3 - Richie Grant, Central Florida (5-11 1/2, 199 lbs.) - NFL Network analyst Daniel Jeremiah offered up a glowing review during Senior Bowl week: "You see him play as the free safety, he can drop down in the nickel, he did a great job in those roles and also split outside to corner and held up well. Got his hands on a lot of footballs and I think very much in the conversation to be a Top-50 pick." Grant had six interceptions in 2018 and 10 in his career at UCF, and two more in one practice at the Senior Bowl, where he also worked some at cornerback.
#2 - Jevon Holland, Oregon (6-1, 208 lbs.) - His opt-out in 2020 prevented scouts from seeing if Holland could build on the success he had in his first two seasons at Oregon. Still, there was plenty on display in 2018 and 2019. Holland intercepted five passes in 2018 even tough he only started two games. And in 2019 he made splash plays on both sides of the line of scrimmage (four more interceptions and four-and-a-half tackles for loss), and on special teams (a 15.3-yard average on 16 punt returns). Holland can play safety or slot cornerback, so he possesses the desired versatility as well as the required play-making ability.
#1 - Trevon Moehrig, TCU (6-2, 208 lbs.) - Moehrig's seven interceptions in three seasons attest to his ball skills well enough, but they're not nearly as impressive as his ability to track the ball and position himself down the field in coverage. He can also be aggressive with receivers in one-on-one coverage without drawing flags, and he's a sure and physical tackler. Whether breaking on the ball in coverage or coming up to attack a sweep or a play in the flat, Moehrig hits the gas and gets there in a hurry. And he does it all seemingly with ease, with an athleticism that suggests he's not even breaking a sweat. And that he knew how the play was going to end all along.