The "Triple Take" team returns for 2021 and starts out with a breakdown of the quarterbacks. In the first installment of this draft prospect preview by position, the Steelers Radio Network trio of Matt Williamson, Dale Lolley and Mike Prisuta give their takes on the top prospects at the quarterback position. If you want to hear the audio version of "The Triple Take" click here.
The opinions of these Steelers Radio Network personalities do not reflect the views of the Steelers organization.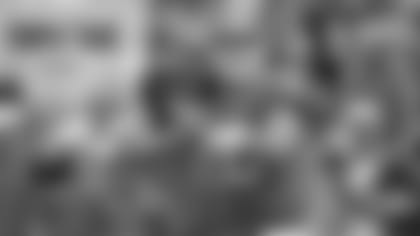 It is a foregone conclusion that Trevor Lawrence will be the first pick in the 2021 NFL Draft, but don't be surprised to see five quarterbacks selected in the top frame and very possibly four taken extremely early in Round 1. The depth of this quarterback class is questionable and considering the circumstances, evaluating this class and finding a "Diamond in the rough" should prove more difficult in 2021 than in any other year. Evaluators just don't have as much information as normal and that is most challenging at this position. All this combined with a ton of potential for veteran movement at the position makes this possibly the most exciting quarterback offseason in the history of the NFL.
Sleeper - Davis Mills, Stanford (6-4, 225 lbs.) - Coming out of high school, Mills was a massive recruit and you can see why with how he throws the ball. A sturdy pocket passer, Mills is smart and a very quick processor. Mills doesn't have a lot of experience on game film to go off and makes his share of bad decisions, but he is confident and talented. There is a lot to work with here and Mills has a pretty high ceiling if it all works out for him at the next level.
#5 - Mac Jones, Alabama (6-3, 214 lbs.) - Jones is like Ice Man in Top Gun. No mistakes. Jones "Does his job" as well as any quarterback prospect in recent memory and is coming off a fabulous season at Alabama, guiding the Crimson Tide to another Championship. Jones is also incredibly accurate with the football with great timing. But he certainly isn't physically overwhelming in any area whatsoever and of course he was surrounded with immense talent at Alabama. Jones wins with his mind and is a lethal short passer. When your blockers, receivers and runners are pretty much all potential first round picks, playing quarterback at the college level isn't all that difficult relatively speaking, but his insane production just can't be ignored. That is what NFL talent evaluators must weigh with Jones.
#4 - Trey Lance, North Dakota State (6-3, 224 lbs.) - This is an evaluation like none other in recent memory. Lance only played one game in 2020 and has only appeared in 17 games-all of which were against FCS competition in a North Dakota State offense that featured the run more than the pass. But Lance didn't throw a single interception in 2019 and had a tremendous season. Lance has a thickly built powerful body. He is a very good runner and isn't at all bashful about taking contact to get extra yardage. That is a great trait and shows Lance's extreme competitiveness-which his teammates surely recognize-but he also needs to protect himself a little better at the NFL level. Lance is also an aggressive deep passer with a killer's mentality and a power arm. But he will likely need work with his timing and rhythm at the next level. An extremely young prospect, Lance will be the first player in the NFL that was born in the 2000's.
#3 - Zach Wilson, BYU (6-3, 210 lbs.) - Wilson is an exciting playmaker that routinely makes off platform throws and plays out of structure as well as making plays as a runner and passer with his legs. He is difficult to get on the ground and a play is never dead with Wilson at quarterback. Few quarterback prospects have Wilson's creativity and problem-solving traits. Wilson has a big highly functional arm and has drastically improved since a year ago overall as a passer. This really shows up with his timing and anticipation as a thrower as well as his overall feel for the game and poise. The ball comes out very quickly and he doesn't need to really wind up to get the ball deep downfield. The worries with Wilson are the level of competition he played against at BYU as well his stature and frame. You would like to see a sturdier built player to handle the rigors of the NFL.
#2 - Justin Fields, Ohio State (6-3, 228 lbs.) - There is an awful lot to work with here with Fields as he enters the NFL. While Fields is somewhat of a "See it and throw it" passer instead of showing great anticipation, he is extremely accurate with the football to all levels. He is a high-end passer with an aggressive downfield mentality. Fields is also a high-end athlete, both as a runner that shows elusiveness as well as power and in terms of extending plays with his feet to complete passes downfield. Fields threatens a defense in just so many ways and rarely puts the football in harm's way. Fields, as he showed in the college playoffs this year, is also incredibly tough and competitive. He still has some work to do playing on time within the framework of the play call and his new team would be wise to incorporate some of the concepts Fields thrived in at Ohio State early in his pro career. Fields also did put some not-so-great moments on tape this year, although this is obviously a strange season without question. Lastly, Fields' production when under pressure this year wasn't exactly where you would like it to be.
#1 - Trevor Lawrence, Clemson, (6-6, 220 lbs.) - Lawrence is a special prospect and a slam dunk to be the first pick overall. He has great size for the position with a frame to carry more good weight to match with his plus athletic ability. Lawrence can hurt a defense as a runner and is very natural throwing on the move. Lawrence is extremely dangerous both inside and outside the structure of the original play design. He throws the ball with power as well as great touch to all levels. Lawrence throws an extremely catchable ball. Lawrence has been in the spotlight his entire life and handles the pressure that comes with it extremely well while making all those around him better. He has also made an appearance in the College Football Playoff every season he started at Clemson. He fits any NFL system, something that is very rare for incoming quarterbacks. To nitpick, Lawrence played a little fast under pressure this year and didn't excel under pressure in general this past season. He also recently had surgery on his non-throwing shoulder after his February 12th Pro Day.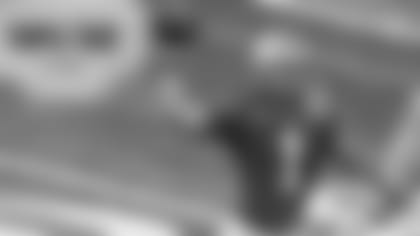 Trevor Lawrence has been considered the first-overall pick in the draft since he first set foot on the campus at Clemson in 2018 as a true freshman. And he won't be the only high first-round pick at the quarterback position in this draft, continuing a recent trend that has seen one taken with the top pick and at least three in the first round in each of the past six drafts. Since Jameis Winston and Marcus Mariota went with the top two picks in the draft in 2015, there have been 18 quarterbacks selected in the first round in the past five drafts. There figure to be at least four more and likely five this year.
Sleeper - Kellen Mond, Texas A&M (6-2, 205) -- A prolific passer at Texas A&M, there were a lot of questions about Mond going into the Senior Bowl in terms of how he would perform outside of that offense. But he played well at the Senior Bowl.
#5 - Mac Jones, Alabama (6-3, 214 lbs.) - Jones posted huge numbers for the Crimson Tide during the season, completing 77 percent of his passes for 4,500 yards and 41 touchdowns, completely eclipsing his numbers from his first two seasons at Alabama. The question is whether that's because he's a star in the making or if it was because he's working with NFL talent while his opponents were not? He had a great week of practice at the Senior Bowl, showing off great accuracy. He lacks the top-flight athleticism or overwhelming arm strength of the guys ahead of him on this list, but he's not a statue in the pocket, either.
#4 - Trey Lance, North Dakota State (6-3, 224 lbs.) - Hailing from the same school as the Eagles' Carson Wentz, Lance is a bit of an enigma. North Dakota State will play its games in the spring this year because of the pandemic, so Lance only played one exhibition game in the fall, completing just half of his passes for 150 yards, two touchdowns and one interception in a win over Central Arkansas. He did rush for 143 yards and two scores in the game. In his only full season as a starter in 2019, he threw 28 touchdown passes and no interceptions, while also rushing for 1,100 yards and 14 touchdowns. Lance is a powerful runner with a strong arm and good accuracy and decision making. But you would have liked to have seen him play more. He attempted just 318 passes in college, playing at the FCS level. The tools are there, but how will he perform against far better athletes than he's faced throughout his career?
#3 - Justin Fields, Ohio State (6-3, 228 lbs.) - Fields began his career in his home state of Georgia, backing up Jake Fromm before transferring to Ohio State in 2019. He's more of a first-read quarterback right now, with his second option being to run, but that's not outside the norm for college quarterbacks. He displays good overall accuracy and arm strength, but like Jones, you do question whether some of that was because he had so much talent around him? But there's a lot to like here. He's got the arm strength and touch on deep passes to make all of the throws. And yet he's got the quickness, speed and strength to be a threat as a runner. He's also tough, playing throw a late-season wrist injury on this throwing hand that affected his accuracy.
#2 - Zach Wilson, BYU (6-3, 210 lbs.) - Wilson's ability to throw the ball with anticipation and accuracy on timing passes are what set him apart from Fields. He's also a plus athlete at the position, as well. He took a big jump from 2019 to 2020, much like Joe Burrow from the previous year at LSU. So he's had just one season of high-level play, mostly against second-tier competition. But in 2019 when facing top-level programs such as Utah, USC, Tennessee and Washington, he performed well enough, helping the Cougars split those four tough games. Wilson's not a runner, per se, but he can escape the pocket. And he keeps his eyes downfield while doing so. He should be the second quarterback taken in this draft.
#1 - Trevor Lawrence, Clemson, (6-6, 220 lbs.) - Classic pocket quarterback size, but combined with elite physical abilities. Lawrence will stand in the pocket and can make all of the throws. But he's also not afraid to run when pressed and can do so very effectively. Unlike other quarterbacks who are blessed with the ability to run, that's not his first thought. He'll continue to look to throw and create plays on the move. In three seasons as a starter, he lost just two games, both in the championship series. Lawrence fits any scheme in which a team could put him, which makes him all that much more attractive. Should be the top pick in the draft.
The significance of the position isn't in question, but the way it's being played is unquestionably in transition.
"Mobility has never been more important," NFL Network analyst Daniel Jeremiah emphasized during coverage of Senior Bowl week. "You've gotta be able to beat a free rusher."
Added NFL Network analyst Bucky Brooks: "In today's NFL you want a quarterback who can make you right if you called the wrong play as a play-caller."
The old school, drop back, pocket passer's time is fast fading (unless you can drop back and pass from the pocket as well as Tom Brady).
As for players who can run it or at least extend it as well as throw it the way Patrick Mahomes, Deshaun Watson, Josh Allen, Russell Wilson, Kyler Murray and Aaron Rodgers (among others) can, those guys are no longer outliers.
They're the standard to which the next generation must aspire.
Sleeper - Jamie Newman, Wake Forest (6-4, 229 lbs.) - Newman transferred to Georgia but ultimately opted out of 2020 and never played for the Bulldogs. ESPN analyst Todd McShay nonetheless raved about Newman's deep ball during coverage of Senior Bowl week on ESPNU: "When he sees it and he lets it rip it just spins off his hand beautifully. The 9-routes, the outside throws that he makes, they're special. He has some work to do in terms of anticipating and intermediate throws but Jamie Newman is really naturally gifted throwing the ball outside." Newman has outside-the-pocket athleticism, although he was almost exclusively a pocket passer at Wake Forest. "In the middle of the field, sometimes he has trouble seeing the while picture defensively," McShay added. That said, "Jamie Newman, make no mistake, is one of the five, six-most talented quarterbacks in a very talent-rich quarterback class this year."
#5 - Trey Lance, North Dakota State (6-3, 224 lbs.) - He has the prerequisite measureables, and the tape betrays a player who can throw from the pocket and line up under center as well as extend plays and run when necessary or by design. Of the 287 passes Lance threw in 2019 while leading his team to a national championship, 28 went for touchdowns and none were intercepted. The asterisk is it was an FCS National Championship. Coming from NCAA Division I-AA is hardly a deal-breaker, especially when the launching pad is a program as decorated as North Dakota State. But Lance played just one game in 2020 (it was against Central Arkansas). All things being equal, I'd rather have a quarterback from Alabama.
#4 - Zach Wilson, BYU (6-3, 210 lbs.) - The numbers portray a guy on the rise. Wilson completed 62.4 percent of his passes for 2,382 yards, with 11 touchdowns and nine interceptions, as a sophomore in 2019. This past season he completed 73.5 percent of his throws for 3,693 yards, with 33 touchdowns and three interceptions. In BYU's bowl game against UCF Wilson threw for 425 yards and three touchdowns and ran for two more scores. He plays with the necessary athleticism. Scouts have also cited anticipation and timing as strengths of Wilson's game. And who better to build an offense than a construction management major?
#3 - Mac Jones, Alabama (6-3, 214 lbs.) - Jones is the outlier in this class because he isn't especially athletic. But at the Senior Bowl the ESPNU crew raved about his ability to place the ball precisely where it needed to be in practices while throwing to wide receivers with which he was unfamiliar. Jones has every stat and every intangible. As for his relative lack of athleticism, Jones works around that. "I think it's his in-the-pocket movement, short-area quickness, being light on your feet, Mac Jones can do that," ESPN analyst Todd McShay maintained. "I don't see the athletic upside of a Josh Allen, but that doesn't mean you still can't be successful in the league." Added ESPN's Louis Riddick: "He's just playing around with people down here. He's playing around with the DBs. He's on a different level mentally as far as what you can ask him to do because of what they asked him to do at Alabama. And here's the thing about Mac Jones, there's no way you can say, 'Well, he's just tapped out, and this is as good as he's gonna be.' He's going to continue to work and get better, stronger, arm will probably get stronger, velocity will increase."
#2 - Justin Fields, Ohio State (6-3, 228 lbs.) - In 2019 Fields threw for 3,273 yards and 41 touchdowns, with three interceptions (let those last two stats marinate for a minute). It would have been 42 TDs had wide receiver Chris Olave not run the wrong route on the critical play in the national semifinal against Clemson, but I digress. Fields wasn't as consistent in what became a disjointed 2020 campaign amid the pandemic (22 TDs, six INTs), but who among us was? If you watch Fields this past season against Indiana or Northwestern (when he was playing hurt), you scratch your head. But if you watch the Michigan State or Clemson games, Fields takes your breath away. He isn't plug-and-play, necessarily, but he fits the new-way-to-play-the-position-with-athleticism profile and the upside is intoxicating.
#1 - Trevor Lawrence, Clemson, (6-6, 220 lbs.) - The consensus opinion of the presumptive No. 1 overall pick was summed up by thedraftnetwork.com as well as anyone: "Clemson quarterback Trevor Lawrence is among the most exceptional talents at the quarterback position to ever enter the NFL. He blends elite physical gifts with exceptional football IQ, leadership traits, and intangibles that make him the type of talent that would be the No. 1 overall selection in almost any draft." Hyperbole? Maybe just a bit, but Lawrence-to-Jacksonville in a mock draft equates to getting a couple of points for correctly putting your name on the SAT. The intrigue will start this year when the Jets are on the clock at No. 2 overall.