The "Triple Take" continues with a breakdown of the offensive tackles. In the fifth installment of this draft prospect preview by position, the Steelers Radio Network trio of Matt Williamson, Dale Lolley and Mike Prisuta give their takes on the top prospects at the offensive tackle position. If you want to hear the audio version of "The Triple Take" click here.
The opinions of these Steelers Radio Network personalities do not reflect the views of the Steelers organization.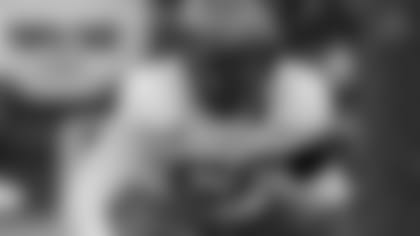 Offensive tackles are usually very hard to come by. They go early in the draft and are paid a premium on the open market once they hit free agency and have shown that they can hold up at the NFL level. Even some veteran tackles that haven't held up well in the league get paid handsomely. It is a premium position. This year's draft class is very deep though-a rarity-and also has some star power at the top of the draft.
Sleeper - Walker Little, Stanford (6-7, 315 lbs.) - Calling Little a "Sleeper" probably isn't just. He is more of an unknown right now. Little was a high-profile prospect several years ago and was very heavily recruited, but he played just one game in 2019 before suffering a knee injury. He then opted out this past season. So Little has one game tape for us to judge him off of over the past two years. But you can see why he would have been so heavily recruited. Little has obvious traits that translate very well to the NFL. But where is right now physically?
#5 - Jalen Mayfield, Michigan (6-5, 319 lbs.) - Mayfield has played guard and tackle at Michigan, but projects outside in the NFL. He doesn't blow you away with anything in particular, but Mayfield has an excellent feel for the position and is very consistent. He is a good, not great, athlete, but has a strong understanding of leverage and blocking angles. Mayfield is sturdy with some explosiveness. His power does stand out at times and he likes to finish his opponent. Players like this usually succeed and play a long time in the NFL.
#4 - Teven Jenkins, Oklahoma State (6-6 1/2, 320 lbs.) - Jenkins is very aggressive and loves to finish his opponent. That can get him into some trouble at times, but overall, he is a bit of a trend setter for his fellow linemen, and he throws opposing defensive players around. He has very good size and strength. Jenkins is quick out of his stance, is well balanced and more comfortable operating in space than you might imagine. Jenkins is a little bit of an older prospect though and wasn't often challenged this past year, especially in protection.
#3 - Christian Darrisaw, Virginia Tech (6-5, 314 lbs.) - Darrisaw is a punishing blocker with very heavy hands and a rather nasty demeanor. He is a good knee bender with power throughout his body and a big punch. His upper body strength stands out and when he gets ahold of his opponent, it is usually over very quickly. He had a dominant season this past year for Virginia Tech, but that was a very run-heavy offensive system.
#2 - Rashan Slater, Northwestern (6-4 1/8, 308 lbs.) - Some have projected Slater to guard or even center because of his lack of ideal height and arm length. But we have seen numerous offensive tackles succeed and play at a high level that were under 6' 5" and Slater very well could be the next in that line. He has outstanding athletic traits. Slater's feet are very light, quick and nimble. He is rarely out of balance and is a very natural bender with outstanding leverage and ability to redirect. A smart player, Slater understands the game very well and takes excellent angles to his target. You just very rarely see Slater getting beat on tape.
#1 - Penei Sewell, Oregon (6-6, 330 lbs.) - Sewell opted out in 2020, but was an utterly dominant player before that…and any tape you watch of Sewell it will have been before his 20th birthday. He power and pure physicality is unmatched. Sewell can just bully defenders and has incredibly heavy hands to go along with rare physical power. He moves with a rare ease for such a big person. Sewell has a few things that he needs to clean up technically, but any offensive line coach in the world would love to have the opportunity to work on the finer points of the position with a talent like Sewell.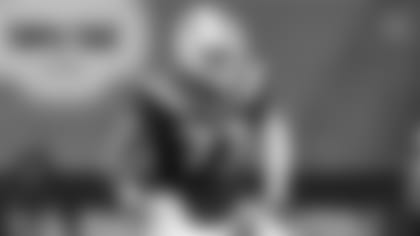 The offensive tackle position is one that sees a bounty of players selected early in most years because so many teams need them. Offensive tackles are expensive to acquire in free agency and they're part of the "planet theory." There are only so many people on the planet who are 6-5 or taller who are also over 300 pounds and athletic. They tend to go quickly come draft time. This year's draft, however, offers up one of the deepest tackle groups in several years with as many as a dozen who could be selected in the first two rounds. There were six offensive tackles taken in the first round of the 2020 draft, and we might see something similar this time around, as well, with another solid group taken on Day 2.
Sleeper - Spencer Brown, Northern Iowa (6-7, 319 lbs.) - Brown played right tackle at Northern Iowa, which is where he projects in the NFL despite his superior length. He's got a nasty disposition but will need to get better with his pass protection before he can push into the starting lineup. But he's got a high ceiling.
#5 - Dillon Radunz, North Dakota State (6-5, 299 lbs.) - A natural left tackle, Radunz will be making an obvious jump in competition. But he's got the athleticism to play on the left side in the NFL and a nasty streak in the run game, as well. He'll need to continue to get stronger, but his agility is intriguing. I have him rated ahead of some of the tackles from big-name schools because he projects to the left side.
#5 - Jalen Mayfield, Michigan (6-5, 319 lbs.) - Mayfield added 75 pounds to his frame after arriving on campus. The redshirt junior initially opted out when it appeared the Big Ten season might not happen, then opted back in, appearing in two games before being shut down because of injury. But he's loaded with talent. His 2019 tape shows him more than holding his own against Chase Young, Yetur Gross-Matos and others. But he also has just 15 career starts under his belt. His upside, however, is huge, as he is still just 20 years old.
#3 - Rashan Slater, Northwestern (6-4 1/8, 308 lbs.) - Slater is very good, smart and everything you want in a prospect with the exception of being idea size. In fact, some teams might look at him as an interior lineman because of his lack of ideal size. But he should be a Day 1 starter for whatever team drafts him regardless of where he lines up. He's light on his feet and capable of shutting down the edge.
#2 - Christian Darrisaw, Virginia Tech (6-5, 314 lbs.) - Big and nasty, Darrisaw should be an immediate starter at left tackle and could grow into becoming a perennial Pro Bowl player. Darrisaw is a three-year starter despite being a true junior, though he did spend a year after high school at a military school. Darrisaw got better in each of his three seasons at Virginia Tech and should continue to grow at the NFL level as he holds down the starting spot on the left side.
#1 - Penei Sewell, Oregon (6-6, 330 lbs.) - Sewell is pretty much the consensus top tackle available this year and should go somewhere in the top five or six picks. He's very good in pass protection and an absolute beast as a run blocker. Like many of the others on this list, he's also young and still getting better. Sewell doesn't turn 21 until Oct. Sewell won the Outland Trophy as the nation's best offensive lineman in 2019 before opting out of the 2020 season, so his pro day should be critical as teams make sure he's continued to grow as a player.
Offensive tackle is another one of those positions that's producing a preponderance of prospects ready to play sooner rather than later. Six of them went in the first round in last year's draft, including four in the first 13 selections. The top five offensive tackles drafted played in a combined 74 games and made a combined 71 starts in 2020. Tristan Wirfs, the 13th overall selection out of Iowa, started at left tackle for Tampa Bay in the Super Bowl. Thanks to all of that passing they're doing in college such candidates are out there, it seems, for those in need.
Sleeper - Spencer Brown, Northern Iowa (6-7, 319 lbs.) - Brown held up well at the Senior Bowl, particularly for someone who hadn't been in pads since 2019 (Northern Iowa didn't play last fall). He played eight-man football in high school and arrived at Northern Iowa able to bench press 250 pounds. Before he'd left, a video hit social media of Brown executing a 500-pound bench press. He's big and athletic and he has plenty of upside. ESPN analyst Todd McShay suggested Brown could go as early as Day 2 of the NFL Draft during ESPNU's coverage of Senior Bowl week and compared him to Patriots 2009 second-round pick Sebastien Vollmer.
#5 - Liam Eichenberg, Notre Dame (6-5, 305 lbs.) - Eichenberg made every start at left tackle for the Fighting Irish over the last three seasons, and that's a position at which three first-round picks have been groomed in succession (Zach Martin, 2010-13; Ronnie Stanley, 2014-15; and Mike McGlinchey, 2016-17). So, in theory, at least, if you can make it for Brian Kelly there, you can make it anywhere. Or, at the very least, you can make it in Dallas (Martin went16th overall in 2014), Baltimore (Stanley was taken sixth overall in 2016) or San Francisco (McGlinchey was the ninth-overall pick in 2018). Eichenberg doesn't have quite the same pedigree, so the first-round streak may be in jeopardy. But Eichenberg's status as a highly-regarded prospect is not in question.
#4 - Teven Jenkins, Oklahoma State (6-6 1/2, 320 lbs.) - It's in dispute in some circles as to whether Jenkins is better at run blocking or pass protection, and as to whether he's better on the left or right side. There are no such differences of opinion regarding Jenkins' strength. His head coach at Oklahoma State, Mike Gundy, has called Jenkins "uncharacteristically strong." Gundy has also spoken of watching Jenkins in the weight room, specifically on the bench press. "I think he hit 225 (pounds) like 35 times and they weren't even counting," Gundy has offered. "I mean, he was just doing it."
#3 - Rashan Slater, Northwestern (6-4 1/8, 308 lbs.) - Slater opted out of the 2020 season but after the job he did against eventual No. 2-overall pick Chase Young the previous season, Slater might have done enough in 2019. His relative lack of length isn't ideal for tackle but Slater has the footwork to make up for it. NFL.com draft analyst Lance Zierlein has maintained Slater's combination of strength, athletic ability and quick processing should make him one of the safer offensive line picks in this draft and an early starter for the team that drafts him.
#2 - Christian Darrisaw, Virginia Tech (6-5, 314 lbs.) - Darrisaw was lightly regarded coming out of high school and went to a prep school before eventually landing at Virginia Tech. The three-year starter is no longer lightly regarded. "The thing that gives him a chance to be special is that he's so very intelligent," Hokies head coach Justin Fuente has said. "He just has a really good understanding of what we're trying to accomplish." Big, strong, athletic and smart. Check, check, check and check. Darrisaw is also dedicated to his craft. Rather than opt out in 2020, he used the season to cement his status as a first-round prospect. Mission accomplished.
#1 - Penei Sewell, Oregon (6-6, 330 lbs.) - Whoever hangs those thought-provoking banners in the upper deck at Paul Brown Stadium in Cincinnati has been thinking about Sewell for a while now, at least since back in December ("Penei For Ur Thoughts"). Fifth overall wouldn't be too high for this guy. Sewell is a massive, hulking presence, and yet he does some of his best work on the move. He won the Outland Trophy the last time he played in 2019. He was a sophomore at Oregon at the time. Sewell has the look of a player who's already a Top 10-caliber selection and one who's going to continue getting better.