The "Triple Take" continues with a breakdown of the wide receivers. In the third installment of this draft prospect preview by position, the Steelers Radio Network trio of Matt Williamson, Dale Lolley and Mike Prisuta give their takes on the top prospects at the wide receiver position. If you want to hear the audio version of "The Triple Take" click here.
The opinions of these Steelers Radio Network personalities do not reflect the views of the Steelers organization.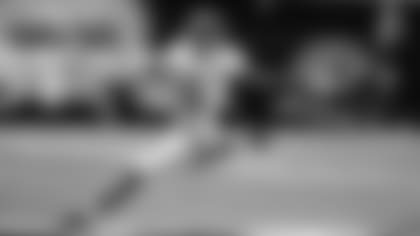 As is quickly becoming the norm, this is another loaded wide receiver draft class. It has star power at the top. It has great depth. It has top prospects at the position in all shapes and sizes. There is something for everyone in the market to some degree in this receiver class. When you compile this incoming class with the last several that have entered the league, it really is an amazing influx of great talent at a high profile position.
Sleeper: Cade Johnson, South Dakota State (5-10 1/2, 184 lbs.) - Johnson is obviously from a small school and doesn't wow you with his size. But Johnson is the prototypical NFL slot receiver with some upside as an outside receiver as well. He sets up defenders really well and comes out of his breaks sharply. Johnson is reliable and tough. He is the type of prospect that helps his NFL team quickly and sticks around for quite a while.
#5 - Rondale Moore, Purdue (5-9, 180 lbs.) - Although Moore certainly isn't massive, he is very strong. Highly elusive with the ball in his hands, Moore makes defenders miss but also can bully smaller tacklers with his physicality and power. His acceleration is excellent and Moore is a top route runner with what is asked of him. This is a big-time playmaker. What worries you a little about Moore is that Purdue didn't ask him to run a very expansive route tree but judging by his competitiveness on tape and movement skills, that should come early in his NFL career. Moore also has a bit of an injury history, but he also produced over 2,200 all-purpose yards as a true freshman at Purdue.
#4 - Rashod Bateman, Minnesota (6-2, 213 lbs.) - Unlike the other receivers listed here, Bateman doesn't rely on great quickness or speed. He isn't short in these departments for his size, but Bateman is more of a downfield player that wins in traffic and dominates at the catch point with a big catching radius and a very competitive nature. He is great getting off the line of scrimmage. Bateman breaks tackles and is difficult to get on the ground. He is best suited to play outside but did some fine work out of the slot this past year at Minnesota and really doesn't have a lot of holes in his scouting profile. Bateman also produced at a very early age in college, a great indicator of future success.
#3 - Devonta Smith, Alabama (6-0 1/4, 170 lbs.) - Smith was incredibly productive as the clear top receiver at Alabama and won the Heisman trophy this year. Over the past two seasons, Smith has over 3,000 receiving yards and 37 touchdowns even when there was much more competition for targets. Smith is an elite route runner that sets up and embarrasses cover men with great regularity. He rarely drops passes and demonstrates outstanding overall ball skills. His tape is awesome. That being said, Smith's frame is a real concern. Few receivers with his slender build and BMI have gone on to do great things at the NFL level.
#2 - Jaylen Waddle, Alabama (5-11, 177 lbs.) - Waddle is ridiculously dangerous with the ball in his hands. Whether it is as a receiver, getting handed the ball or as a return man, Waddle shows rare explosion, speed and big play ability. Waddle is a highly twitched up athlete that translates exceptionally well to the football field. He has great body control and changes directions effortlessly without losing speed. This goes for when Waddle has the ball and when running routes. He is also very tough and competitiveness and wins in tight quarters with regularity while displaying great deep ball tracking ability. This is the type of player that defensive coordinators stay up at night worrying about.
#1 - Ja'Marr Chase, LSU (6-0, 208 lbs.) - Chase has it all and is a superstar wide receiver prospect. He didn't play this past year, but out produced Justin Jefferson (as a 19-year-old) two years ago at LSU and is remarkably gifted. He is very strong and powerful. He is fast, smooth and explosive. He has great body control and can sink his hips and explode out of his breaks without hesitation. Chase is outstanding getting off press coverage and often just bullies the cover man from the start.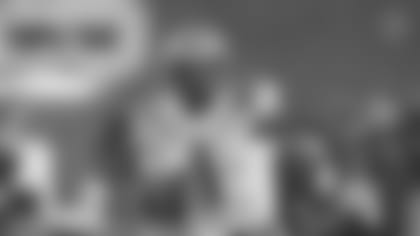 In each of the past three or four drafts, the wide receiver position has been one of the deepest of any. In 2019, for example, there were six wide receivers selected in the first round of the draft and 13 taken by the end of the second round. We could easily see something similar again this year, as the wide receiver group is deep and talented once again. And once again, as happened last year, the top players hail from a couple of schools – Alabama and LSU, which have two prospects each that are expected to be taken early.
Sleeper - Cade Johnson, South Dakota State (5-10, 184 lbs.) - A former no-star recruit, Johnson's only offers came from South Dakota and South Dakota State. But had bigger schools known how fast Johnson is, that might have been different. He can fly. He scored a pair of touchdowns as a freshman returning kickoffs. The Jackrabbits didn't play this season – they'll play in the spring – but Johnson's final two seasons saw him catch 139 passes for over 2,500 yards and 25 touchdowns. Included in that was a game against Minnesota where he posted six catches for 90 yards and two touchdowns along with a carry for 25 yards.
#5 - Kadarius Toney, Florida (5-11, 199 lbs.) - A former football and track star in high school – he passed for more than 5,000 yards as a quarterback while also rushing for nearly 1,800 yards – Toney was used at running back and receiver in his first season before making a full transition to receiver. He works best out of the slot, but can play outside. And he's fast as lightning, keeping opponents on their toes on sweeps and jet motion. He only had one season of outstanding production, but he should run a 4.4 40 or faster, which will likely get him taken in the first 25 picks.
#4 - Terrace Marshall, LSU (6-4, 200 lbs.) - The No. 3 receiver at LSU in 2019 behind Justin Jefferson and Ja'Marr Chase, Marshall blossomed in 2020 as Jefferson was in the NFL and Chase opted out. In just seven games, he caught 48 passes for 731 yards and 10 touchdowns as the true No. 1. He's a nice size-speed option and a good route runner. He has the tools to be a true No. 1 outside receiver threat in the NFL.
#3 - Jaylen Waddle, Alabama (5-11, 177 lbs.) - The only thing missing with Waddle is size. He's got excellent speed, is a good route runner and gets in and out of his breaks very well. The only issue with his is catching the ball in traffic at times due to his size. But with players such as Tyreek Hill showing how smaller, explosive players can be used to exploit defenses, Waddle and Toney have great value. He has had some injury issues, but he averaged 18.9 yards per catch and scored 17 touchdowns on 109 college receptions while playing in the SEC. Waddle is special.
#2 - Devonta Smith, Alabama (6-0 1/4, 170 lbs.) - Despite fighting for playing time with the likes of Waddle, Jerry Jeudy and Henry Ruggs early in his career, Smith carved out a niche, catching 110 passes for nearly 2,000 yards before the 2020 season. But he really broke out in 2020, catching 117 passes for 1,856 yards and 23 touchdowns. He was uncoverable. The only real knock against him is his size. But he has the production and intangibles to be a No. 1 receiver from Day 1 in the NFL. Smith is just a really clean prospect.
#1 - Ja'Marr Chase, LSU (6-0, 208 lbs.) - Chase opted out of the 2020 season, so it's easy to forget how good he was in 2019 when it was he, not Justin Jefferson, who was really the No. 1 receiver on LSU's national championship team. Chase had 84 receptions for 1,780 yards and 20 touchdowns in that season, showing how explosive he can be. He's a good route runner and strong at the point of the catch. Chase should be a top-5 pick and immediate star in the NFL.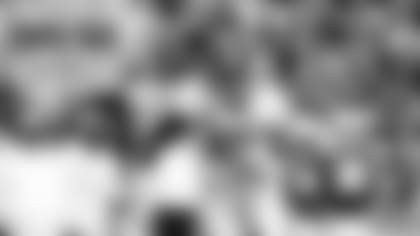 They just keep coming, six wide receivers drafted in the first round last year, 13 through the first two rounds and 35 for the entirety of the 2020 NFL Draft. And still more on the way this time around.
"This wide receiver draft class may be as good if not better than last year's, which is saying something," ESPN analyst Louis Riddick maintained during ESPNU's coverage of Senior Bowl week. "This group has a bunch of Alphas in it. These guys know they're good. All these guys are elite-level athletes. They all watch each other very closely, you can tell they're all trying to out-do the other. This is just a tremendous group."
Much like the running back position, preference in many cases will be based on necessity, whether the objective is to find a slot receiver, a stretch-the-field guy, a run-after-the-catch specialist, what have you.
There ought to be something for everyone.
Sleeper - Demetric Felton, UCLA (5-9, 194 lbs.) - Felton played running back and lined up almost exclusively in the backfield last season but he also practiced wide receiver daily and looked smooth playing the position during Senior Bowl week (including on a 13-yard, catch-and-run touchdown against off-coverage in the game). NFL Network analyst Daniel Jeremiah calls Felton a "slot machine," and considers him a plug-and-play prospect inside. Added ESPN analyst Mike Tannenbaum: "We've seen him play running back. We've seen him play in the slot. Felton is a 2021 offensive weapon." The versatility is similar to what Antonio Gibson brandished coming out of Memphis last year. Felton is Gibson 2.0 (not as big and more of a receiver than a runner, but you get the idea) and as such worth investigating for teams with an inkling to get creative.
#5 - D'Wayne Eskridge, Western Michigan (5-8, 184 lbs.) - ESPN analyst Todd McShay maintained Eskridge looked like he was in fast-forward mode against MAC DBs, but added not all that much changed against perceived higher-caliber defensive backs during Senior Bowl week: "He's smoking them," McShay assessed. "This dude knows how to get off of the line of scrimmage and beat the press. And if you can do that and then you have the quickness to separate, you're a special player. Eskridge, to me, is one of the most under-rated players in the entire draft class. It wouldn't shock me if he was a late-first round pick and it will shock me if he doesn't go in the Top 50 overall." Riddick cited "video-game speed," and an ability to play outside or in the slot, hands and home run-hitting capability among Eskridge's strengths.
#4 - Nico Collins, Michigan (6-3, 220 lbs.) - Collins opted out of a 2020 season that didn't go well in Ann Arbor, but he didn't get any smaller or slower. And his catch radius didn't shrink any. He's not quite as big or as thick as Chase Claypool, but there are similarities in the way they play and how they were/are perceived by some coming out of college (think Claypool would be a second-round pick in a do-over of last year's draft?). McShay pointed out Collins' ability to adjust to "poorly-thrown balls from quarterbacks who have not been great" at Michigan. "I think he's one of the best five, six receivers in this draft class," McShay added. Riddick was also complimentary during Senior Bowl week coverage: "He's already shown, 'I'm one of those difference-makers. And I can move into the slot if I need to. I can go in motion. I can run routes out of the backfield.'"
#3 - Devonta Smith, Alabama (6-0 1/4, 170 lbs.) - The only questions about "The Slim Reaper" revolve around his size and frame. Such concerns are relatively minor in nature. McShay: "Marvin Harrison didn't have great size (6-0, 185), didn't look the part; he's a Hall-of-Famer." Smith's production at Alabama was absurd along the way to winning the Heisman Trophy. The 12 catches, 215 receiving yards and three touchdowns he posted in two quarters against Ohio State before getting injured in the CFP National Championship Game were as representative as any as far as the numbers are concerned. And the Alabama offense is as pro style as it gets, which further contributes to Smith's plug-and-play readiness, as does his understanding of coverages and his competitiveness.
#2 - Jaylen Waddle, Alabama (5-11, 177 lbs.) - He's not a hulking figure, either. But the six games he played for Alabama in 2020 before suffering a season-ending ankle injury made Waddle's relative lack of size a non-issue, just as it is for Smith. Jerry Jeudy, Henry Ruggs, Smith, Waddle … they never seem to run out of play-making, athletic, explosive wide receivers in Tuscaloosa. If you're an NFL team and you need one, you ought to know by now where to look by now.
#1 - Ja'Marr Chase, LSU (6-0, 208 lbs.) - Another high-profile player who opted out of 2020, Chase had probably done enough in 2019. That was the season he teamed up with Joe Burrow and set SEC single-season records for receiving touchdowns (20) and receiving yards (1,780) on the way to LSU's national championship and Burrow's Heisman. By comparison, 2020 first-round receiver Justin Jefferson had 1,540 receiving yards and 18 receiving TDs that season in Baton Rouge on the way to becoming a first-round pick of Minnesota (22nd overall). And Jefferson went off for 88 catches, 1,400 receiving yards and seven touchdown receptions as an NFL rookie. Alabama isn't the only school cranking out pass catchers with regularity.