It's a day that has become known as the unofficial start of summer. A day to kick off what will hopefully be a summer filled with sunshine.
For Rocky Bleier and many others, Memorial Day means much, much more.
Memorial Day is a day to honor and remember those who lost their lives while serving in the United States Armed Forces. A day to appreciate and respect that they made the ultimate sacrifice for the love of their country and those who continue to benefit from the freedoms they fought for.
"The biggest thing about this day is sometimes we lose sight of the meaning behind Memorial Day. It becomes a holiday. We have celebrated it in the past," said Bleier. "At times we have lost the sense of what it really stands for. That is to honor not necessarily those who served the country, but those who made the ultimate sacrifice and gave up their lives in serving their country.
"It has become more prevalent over the period of time recently that sometimes we lose the meaning because we thank our veterans all of the time for their service. On this day, it is those who made the ultimate sacrifice that need to be remembered. Remembering them reminds us of our responsibilities to those who served and gave all and a thankfulness of a nation to those who gave their lives. We just need to put it back into perspective of what that day is all about."
Normally on Memorial Day there are public gatherings to honor and remember those who served, whether they be at memorial sights or just small community gatherings. This year that is being tempered by the COVID-19 pandemic, but Bleier said there are still ways to honor those who gave all, including reaching out and thanking the family members of those lost.
"If you think about those who have to continue on with the loss of a loved one who gave their life to this country, it is a very emotional day," said Bleier. "What has been left behind is our family, our loved ones, our lost expectations, futures. Whether it be a son or daughter, a father or mother, a husband or wife, or an uncle or an aunt. It spreads to many more than just those who lost their lives. There are hundreds of thousands of people touched and lives affected because of the commitment our military people have given and the loss it has presented to this nation and what they left behind."
If there is anyone who can understand first-hand the meaning of Memorial Day, it is Bleier. He served in the United States Army during the Vietnam War, where he was wounded when enemy gunfire hit him in the thigh and shrapnel from a grenade hit him in his lower legs, causing him to lose part of his right foot, while on a mission with the Charlie Company 4th Battalion (Light), 31st Infantry, 196th Light Infantry Brigade. The injury occurred on a mission to recover the bodies of others killed in an ambush in Hiep Duc. During the recovery attempt, four additional soldiers were killed, and Bleier was among 25 soldiers who were wounded.
He understands the pain of losing someone in battle, as those in his unit were family to him.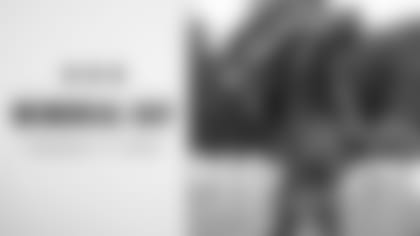 "I think one of the things that is important is to be able to take the time to think about them, whether or not you can go to their gravesite, but in some regards on this day to set aside some time to remember those, whether it's in your immediate family you might have lost, but also those within this country that we have lost in the wars we have fought for the freedoms we have," said Bleier. "It's taking that moment, recognizing what Memorial Day is all about, and giving thanks for those who made the ultimate sacrifice.
"It's very important to those families who have been left behind. They continue to live that memory. It doesn't go away. For those of us who served, we served. We put our time in, we came back and continued with our lives in our normal existence. For those who gave up a loved one there is an emptiness that is always there. It can never be replaced. It is very touching, at least for me personally, when someone who has lost a loved one comes up to me and thanks me for my service. Maybe I am helping to fill a void that exists for what is left behind, a touchpoint for them helping to remember the one that they lost.
"The biggest thing is a community can pay tribute to that service, men or women, who gave their life. It encompasses all of us. It becomes very heart-warming, but also a support mechanism that you are not alone, we do appreciate the sacrifice that has been made. And as best as we possibly can we are here to support you who have been left behind. That community, especially on this day, even if it's just one day, becomes so important in the healing process for those who have to live with the ultimate sacrifice that has been paid."
Bleier knows that Memorial Day will come and go, with people celebrating the joy of summer, cooking out and the like. And he understands that. What he hopes, though, is that they at least take a few minutes out of their day to think about those who fought and lost their lives to allow them to have the pleasure of enjoying the day.
"I would like people to take the time to understand what Memorial Day is and how it came to be," said Bleier. "The reasons behind it, so that it becomes more of an important date. It might not touch you specifically, but it gives you a better understanding of the sacrifices that were made for the freedoms that we have thanks to those who have given of their lives, those who have made the ultimate sacrifice."