Ernie Stautner (geboren am 20. April 1925 in Bayern) ist der einzige Spieler in der Pro Football Hall of Fame, der in Deutschland geboren wurde. 1969 wurde der ehemalige Defensive Lineman der Pittsburgh Steelers in die Ruhmeshalle der NFL aufgenommen.
Damals überschlugen sich seine Kollegen nahezu mit Lob für den Deutschen. "Der Mann ist nicht menschlich. Er ist zu stark für einen Menschen", sagte zum Beispiel Jim Parker, ehemaliger Offensive Guard der Baltimore Colts und seines Zeichen ebenfalls Hall of Famer. Stautners Ex-Kollege Jack Butler fand noch deutlichere Worte: "Er war so ein richtiger Deutscher, wenn Sie wissen, was ich meine. Ein richtig harter Hund."
Und Steelers-Gründer Art Rooney Sr. erklärte: "14 Jahre lang war Ernie nicht nur der beste Lineman in Pittsburgh, sondern einer der besten im Football überhaupt! Wenn es hart wurde, hat er sogar Offense für uns gespielt. Ich kann mich nicht mal daran erinnern, dass er je ein Spiel verpasst hat."
Tatsächlich verpasste Stautner in seiner 14-jährigen NFL-Karriere gerade einmal 6 Spiele. Er galt als besonders tough und ließ sich auch von zahlreichen Verletzungen nicht aufhalten. Unter anderem brach er sich in seiner Karriere die Rippen, Schultern, Hand und mehrfach die Nase. Die Defense-Maschine wurde neunmal in den Pro Bowl gewählt, in die Playoffs schaffte er es mit dem Team allerdings nie.
Ernie Stautner wurde als Ernst Alfred Stautner in Prienzing (Willmering) in Bayern geboren und zog mit seiner Familie im Alter von 3 Jahren nach Albany im US-Bundesstaat New York, wo er auch die Highschool besuchte und zum ersten Mal mit Football in Berührung kam. Nach dem Abschluss ging er zur Marine und spielte daraufhin Football am Boston College.
Im NFL Draft 1950 wurde er dann trotz seiner geringen Größe in der zweiten Runde von den Pittsburgh Steelers ausgewählt, mit denen er seine komplette Karriere als Spieler verbrachte und für die er etliche Team-Rekorde aufstellte. So war Ernie Stautner auch der erste Spieler, dessen Rückennummer von den Steelers nicht mehr vergeben wurde. Seit 1964 darf kein anderer Spieler in Pittsburgh die Trikotnummer 70 mehr tragen.
Nach seiner Karriere als Footballspieler widmete sich Stautner dem Coaching. Zunächst blieb er weiterhin bei den Steelers, bevor er auch für andere NFL-Teams tätig wurde. Über 20 Jahre war er beispielsweise als Assistenz-Coach und Defensive Coordinator bei den Dallas Cowboys, mit denen er zwei Super Bowls gewinnen konnte.
1995 kehrte Ernie Stautner nach Deutschland zurück und arbeitete für drei Jahre als Head Coach für die Frankfurt Galaxy in der NFL Europe. 1995 gewann er mit dem Team den World Bowl, ein Jahr später stand Frankfurt wieder im Finale – musste sich aber gegen die Scottish Claymores geschlagen geben. 1998 wurde bei Stautner Alzheimer festgestellt.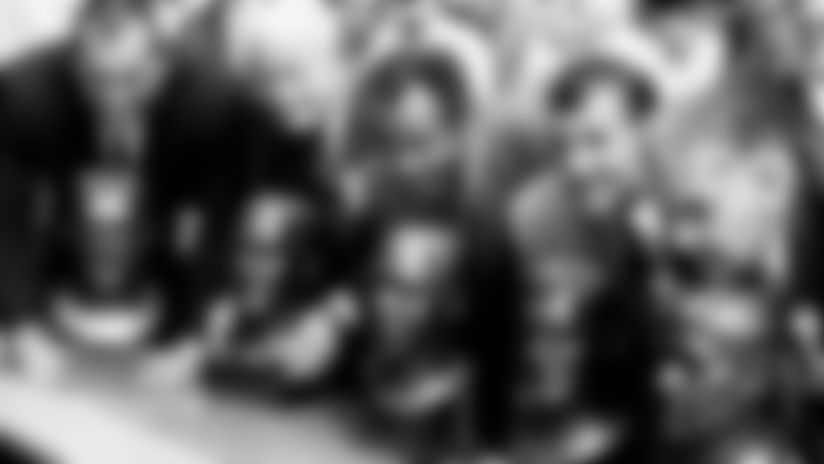 "Ich hätte mir nicht ausmalen können, dass Football – mit all den Schmerzen und den seelischen Qualen, die dazu gehören – mir soviel Freude und Stolz bereiten würde. Es hat all meine Träume und Erwartungen übertroffen", so die NFL-Legende bei ihrer Aufnahme in die Pro Football Hall of Fame. Im Februar 2006 verstarb Ernie Stautner im Alter von 80 Jahren, er liegt in Texas begraben.