Tailgates
Maurkice Pouncey started the program in hopes of cultivating a better relationship between Pittsburgh Police Officers and local youth. The program invites Pittsburgh Police Officers and local youth to a tailgate outside of the stadium for home Steelers games followed by attending the game. Pouncey sponsored the tailgate and tickets during his time with the team. Minkah Fitzpatrick has taken over the program and continues to sponsor Pittsburgh Police Officers and youth to attend a tailgate and enjoy a game while building a stronger relationship between police and youth.
Additional Media Resources: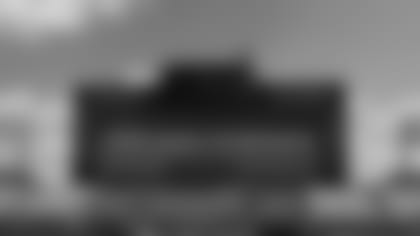 Wear Orange Campaign
On June 2, 2023, the Pittsburgh Steelers and Acrisure Stadium recognized National Gun Violence Awareness Day, honoring the hundreds of people injured and killed by gun violence each and every day. Together we can end gun violence. Text ORANGE to 64433 to learn more.
Additional Media Resources: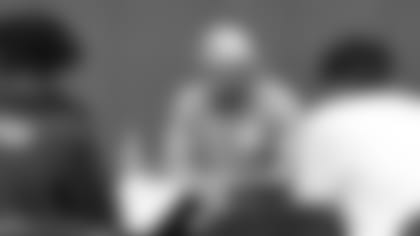 Meeting at the 50-Yard Line
In partnership with the Neighborhood Resilience Project, members of the Steelers Social Justice Committee meet with students. The meetings take place at high schools in school districts that have been identified as seeing more violence. Players take part in intimate breakouts where they discuss violence they may have experienced, how it has shaped them and alternate ways to address situations.
2023
Woodland Hills High School | Cameron Heyward 10/24/2023
Clairton High School | 11/7/2023
Penn Hills High School | 12/19/2023
2022
Penn Hills High School | Pressley Harvin III, Alex Highsmith and Kevin Dotson 10/4/2022 (Read Related Article | View Related X Post)
2021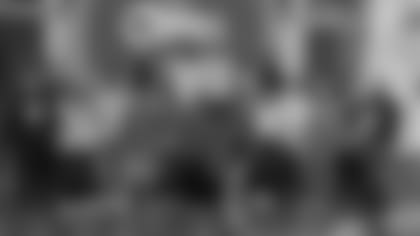 Social Justice Film Series
2023
"I Am Not Your Negro" hosted by Elijah Riley 9/18/2023 (View Related Instagram Post)
"Fruitvale Station" hosted by Mitchell Trubisky and Pressley Harvin III 10/3/2023
2022
2021
"Black Panther" hosted by Cam Sutton and Kevin Dotson 9/27/2021
"Remember the Titans" hosted by Alex Highsmith 11/2/2021
"42" hosted by Cameron Heyward 1/6/2022