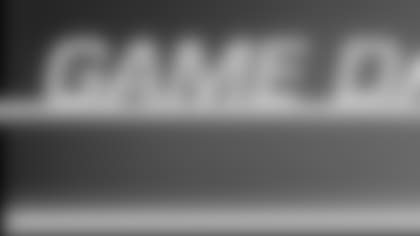 ](http://www.steelers.com/adPromo/clickThrough/processClick.io?adPromoID=95922)
 STEELERS vs. TITANS THURSDAY, SEPTEMBER 10, 2009 KICKOFF 8:30 P.M. HEINZ FIELD
*POST-GAME QUOTES Steelers Quotes - Below Titans Quotes - Click on Link *
Coach Mike Tomlin: I will beat you to the point. Coming into this game we talked about things we needed to do to be successful. We talked about big men and blades of grass – winning the trench warfare. We didn't do that. I thought we had to take care of the football and win the turnover battle because Kerry Collins is great at taking care of the football. We didn't do that. We talked about out-hitting them. Chances are the more violent team usually wins. The jury is out on that. The last thing we talked about was not riding the emotional roller coaster and being prepared to play 60-plus minutes of football. We did that. We did a great job of it. I liked the way our guys traveled light. They don't tote bags, if you know what I mean. They stayed focused for the next opportunity to make a play for us. In the end, we were successful. We were not a perfect team by any stretch, but it was good to maybe learn some lessons with a "W." We were fortunate to get it because that is a good football team and we respect the heck out of those guys. Hopefully we will learn some lessons so the road will be a little less bumpy next time. Such is life in the NFL. We will take the victory. I liked the way the guys stayed together.
 
How serious is Troy Polamalu's knee injury?
I don't know at this point. It is a MCL sprain. They are reading the scans and so forth. Those things have a range of three-to-six (weeks). It is speculation at this point.
 
Is there a chance it could be worse?
I'm sure there is a possibility of it but I don't have any concrete evidence that there is anything more than that.
 
What do you mean by range?
Weeks.
 
How do you think your defense adjusted to not having Troy?
The standard is the standard for the 11 men on the field for us. They made some plays on us because they are a good football team. Their quarterback is good with the football. Their running game got clicking there at times cutting the ball back on us with some of their zone-scheme blocking. It is just a tough get when you play good people. Our guys hung in there. Fortunately we were able to be victorious.
 
Do you attribute some of your struggles with the running game to the team you were playing?
You always give credit to worthy opponents. They did a nice job. It is obvious that we have to do a better job as well. There is no question they did a nice job tonight of stacking our running game up. As good of a defense as they are and as good of a front seven as they are, we have to do better than that if we want to consistently be in the victory lane.
 
How did Ben Roethlisberger do with the no-huddle?
He was Ben. When rubber meets the road he is at his best. In those moments he sees (the field) with great clarity. He provided quality plays for us time and time again.
 
Did Hines Ward's fumble last in regulation make you decide to kick quickly in overtime?
No, we were just waiting until we were comfortably in range, and when we were, we were going to kick it.
 
Did you say anything to Hines after the fumble?
No, Hines is a veteran football player. We are not going to lose confidence in Hines because of that play. More than anything, that guy always wants to deliver for his teammates. Of course he wasn't able to do it in that instance. Such is life – we don't always get it the way we envision it.
 
Why were you so patient with the running game?
We are going to continue to do that. We are not going to abandon anything we set out to do on any given week. I ask our guys to play like that so I have to coach like that. They do so we do.
 
Why did you use Mewelde Moore in short-yardage behind Frank Summers late in the game?
He was the guy who happened to be in the game. I think we talked about that leading up to the game. I think until we get great clarity about who can distinguish themselves in that area in regular-season football, we are going to go with the guys who are in the game. He happened to be in the game.
 
Did you have any other injuries?
That (Troy Polamalu's injury) was the only one I checked on. I'm sure there are other ones but that is the only one I checked on.
  **
Ben Roethlisberger
 
*Have you ever done more two minute drills in one game?
I don't think so. I told coach I didn't want to start this already, these fourth quarter comebacks. A win is a win. I struggled early, that's just jitters and excitement. I'm just really proud of the way we all bounced back.
 
What did you say to Hines (Ward) after the fumble?
I said "Hines that is almost as rare as Jerome (Bettis) fumbling". It just doesn't happen. When he caught it, I thought ok we'll kick the field goal game over. When he started running I thought he's going to score Hines doesn't ever get stopped inside the 5-yard line. I saw the ball come out and I was almost in disbelieve. I came up to him and said listen you been around, you're a veteran, just let this go we'll get the ball back and we'll go do it again. I'll come back to you and you'll be fine. He knows that he was just upset at first, but he's a veteran that has been around for a long time. He's ok to bounce back.
 
Re: Getting sacked four times and taking numerous other hits, this being the first game.
That was a great defense, and we knew that from the last time that we played them. They are very physical Baltimore-esq if you will, very physical. We knew coming in that emotions were going to be running higher and that people were going to make mistakes, me more than anybody. I told the guys up front that I was really proud of the way that the third and fourth quarter and then in overtime went. One or two of those sacks, maybe all of them were my fault. You're excited and trying to make plays. It worked out.
 
Did Santonio (Holmes) pick up were he left off last season?
Two one-hundred yard receivers, the guys did a great job. Santonio, you can't say enough about the way the guy plays. He finds holes and gets open. He makes plays, I missed him a couple of times. Hines (Ward) is Hines. Heath Miller, Limas Sweed, and Mewelde Moore out of the backfield a bunch of times, just kind of finding open areas. Then Mike Wallace there at the end. He made a big play, I told him to keep coming back to the ball. I missed him on the third play of the game for a touchdown. Everybody really played well and that includes Santonio.
 
Have you been working on your pump fakes?
That's part of when you have zone dropping teams, you have to try and move them with your eyes and pump fakes. A lot of our underneath stuff to Heath, Mewelde and Hines were just moving guys around. When you have Hines Ward out there a lot of guys really key on him, and the touchdown pass I was staring down Hines, I pumped it and it was just enough for Chris (Hope) to pause for a second and I knew I had Santonio over the top.
   
 
* K Jeff Reed
 
**Re: Tennessee's two missed field goals in first half
The first one, it was a bad snap. It was way behind the holder. It was actually a good hold and a great attempt. The second one, we actually worked on the field goal block drill, believe it or not. And every once in a while, it pays off.
 
How big was it to get this victory against a conference rival before you go on the road for a couple [of games]?
It's very big because it's not just team, it's a great team that we beat. And we also won, and we didn't totally dominate. So it was nice to know that we can win close games. This is my eighth year here, and I've been in a lot of close games. We usually are on the up side of those. And it looks like we're starting out good.

 
DE Aaron Smith
*
*Describing his blocked field goal.
I just pushed through the A-gap [and] got my hand up. I jumped, but my vertical probably is not that good.
 
Did you think at that point it would turn out to be as big as it was?
It always is. When you get a blocked field goal, those three points, in games when you've got two good teams, one point can be the difference.

 
OT Willie Colon
*
*Re: team's play
It was the first game. We had a lot of communication errors. We were kind of sloppy in the protection at times, and that's going to happen [in] the first game. Obviously, we're going to look at the tape and it's not going to be as good as we want it, and it's not going to be as bad as we think it is. So, we have to be able to get better and get ready for
Chicago.
 
WR Santonio Holmes
* 
*A couple of guys said they went to Hines [Ward] before the overtime and told him to keep his head up, which is usually the role he plays. What was it like trying to keep him in it?
Right when the guys took the lead, I looked at him and I came up and bumped him and told him, 'You always tell me, keep your head up. Plays like that happen. Go out and make it in overtime. Make it on the next possession.' That's what I gave him – the same advice [that] he gave me. And he shook his head and said, 'all right.' And that was that.
 
* 
*How down was he?
He was hurt. I don't remember how many catches he's had without a fumble, and it happened at the critical point of the game. He was looking forward to winning the ball game. I knew he was trying to be great. He was going out there and doing the job. It just happened that he was stumbling and the guy came in and stripped the ball from him.
 
How surprised were you that something like that happened to him?
I was down. I just knew we were walking away, [that] the game was over with – whether we kicked a field goal or run it in. I knew the game was over with. But, when it happened, I knew we had overtime. Those guys weren't going to go anywhere.
 
Offensive Coordinator Bruce Arians
* 
*How much of the no-huddle stuff do you guys go over with Ben?
A ton. It's more of a walk through. We walk through on Thursday, Friday and Saturday.
 
Does he have set plays that he likes to call out of that?
We have about 100 plays that he can use at his disposal. He does a good job of mixing it up.
 
Is he getting more distinctive now with his pump fakes?
Yeah, in their zone coverage and the way they play, you can pump guys and move them. Of course, you've got to have protection to do that. And the guys did a heck of a job.
 
Do you get the feeling now that Ben is going to be recognized as one of the best two-minute [quarterbacks]?
I would think they would start doing that.
* 
*He had four in one game – two in the first half and two in the second half.
He did it in the Super Bowl and now this first overtime. Yeah, I would think that people would start giving him his due as a player.