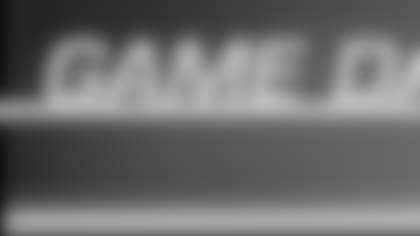 ](http://www.steelers.com/adPromo/clickThrough/processClick.io?adPromoID=95922)
 STEELERS vs. RAIDERS SUNDAY, DECEMBER 6, 2009 KICKOFF 1:00 P.M. HEINZ FIELD
COACH MIKE TOMLIN Coach Mike Tomlin:  You know, really not a lot needs to be said in regards to how that game ended. I'm not going to make any excuses for it. We didn't make a play. We didn't make a play to win that football game defensively.
 
How were they able to throw on your defense?
Your guess is as good as mine. We had opportunities to make plays on the ball, we didn't. We fell down, they caught the ball, we didn't.
 
Can you say you're more disappointed than anything?
That would be a safe assumption.
 
Do you think your pass rushers were tired in the fourth quarter?
You know, we had appropriate pressure on them at times. Particularly on that last drive, they were in max protection mode. They had quite a few guys in there from a protection standpoint and when you do that, they're going to get time to deliver the football, that also means they have a limited number of options down the field. Those limited number of options were still able and capable of making the plays.
 
Was there any discussion beforehand regarding Jeff Reed's missed 53-yard kick?
No, we felt good about Jeff Reed] being able to hit that based on his pregame performance and his history, we wanted to give him an opportunity to do that.
 
**Is Ike [Taylor] supposed to stay inside of that 75-yard play?**
He's supposed to stay inside of him, inside of that man and potentially could pick up some help from the backside. Off course, neither happened.
 
**How do you keep it together now after four losses in a row?**
We have to. They're professional, I believe that they will. That's a uniquely close group. Our performance is below the line, but that's just our performance, it's not who we are. I'll reiterate that point to them as we prepare for a short week to go to Cleveland, but I wont be surprised that that group is able to stay together. Ultimately our focus and our energy needs to be on winning a football game, finishing a football game.
 
**Do you see your team in the playoffs?**
I'm just trying to win a game. What's the whole Coach [Jim] Mora response to that question? That's where I'm at.
 
**What can you do down the stretch to make plays?**
Where going to turn over stones, but we've had opportunities to make plays. We've got to make them. I'm sure those opportunities will continue to be presented to us and we're either going to make them or not. We make them, we win. If we don't, we'll lose again.
 
**Do you feel like the team left the baggage [of losing] behind today?**
I don't know that it was a result of any baggage that we brought into the stadium, I just think we played poorly at a critical time, so you lose when you do that.
 
**Are there changes that you have been considering that you'll make now?**
I don't know about changes, possibly. Yes.
 
**You ran the ball more after halftime, is that due to changes in the game plan?**
No it wasn't a change in game plan. We intended on doing that. We thought that we could find some running lanes. We wanted to put the ball in Rashard's [Mendenhall] hands. He's one of our better guys, he was able to find some rhythm and get some things going, so we did.
 
**Re: How to get back on track regarding a short week.**
The big thing is that we get prepared for the [Cleveland Browns. What's going on with them since the last time we played them schematically and so forth, personnel-wise, the matchups and then ultimately get our football team back in the building and get about the business of making the necessary adjustments from within in order to put together a winning formula for Thursday night.
 
How's William Gay?
I'm going to have further information in regards to him later. Looks like he sustained a concussion of some kind out there. I don't know to what extent at this point. He appears to be the only injury of any significance at this point.
 
On the Ryan Mundy penalty, do you think he was too anxious?
That's today's NFL. The official thought it was unnecessary, so he threw the flag. 
 
Did Ike [Taylor] mistime the interception on the one play?
He didn't catch it, their guy did.
 
Can you assess Ben's [Roethlisberger] performance after coming back?
I thought he did some good things. Of course, he moved when he had to move, gave us an opportunity to win the game and that's how we're all measured. I thought he gave us a shot, but ultimately we were unsuccessful.
*
Did Ben Roethlisberger slip on that fourth down play in the first half?
I think he did. You're talking about on the sneak? Yea, he did. We're going to play aggressively on those downs and distances, try to put seven points on the board, but it didn't work out in that instance.
 
Did Ben [Roethlisberger] call his own number on that one when he ran for about seven yards?
No, what happened is he audibled and he and Rashard [Mendenhall] weren't on the same page and he ended up with the ball in his hands and was able to make something out of it, got a first down.
 
On the unnecessary roughness play, is that an adjustment that you'll have to make?
I don't know that we'll adjust in terms of how we coach and how we play. We've just got to play smart. We've got to play aggressive, but we've got to play smart. Sometimes those things happen. I didn't see a good enough picture of it to have a judgment on it other than it's an unfortunate thing at a critical junction of a football game.
 
To you anticipate Troy [Polamalu] coming back for the next game?*
I don't know that at this point. On a short week I doubt it, but we'll see.

Ben Roethlisberger
 
Re: The mood of the locker room.
It's never fun to lose, and never in the last minute. It's tough.
 
Is it frustrating that you go down and get a lead and the defense continually lets it up?
I think the offensive line and the rest of the offense played great today. I never talk about the defense, no matter if they had a great game or not. I don't play on that side of the ball so that is question that you will have to ask them. I'm proud of the way this team played. We were disappointed in the loss. I thought that the offensive line, the receivers, the tight ends and the running backs played great.
 
Re: On the last pass.
We had a shot. It looked like Hines (Ward) was limping a little, so I moved him to the other side and brought Limas (Sweed) over. Limas had the height. All you can do is throw it up and hope.
*
Re: Bruce Gradkowski
Bruce played great. He's a good player. He has a good heart, and he won the game.
 
Where does this put you at this point?
6-6. We've been fighting, we had a fight out there, we'll have to continue to take that approach and take it one game at a time.
 
You have been here through good times and bad. Were does this rank?
It hurts, especially when you know you have to fight to win these last few games. To lose it close is never fun, especially me, I hate to lose games.
 
How do you keep the team from losing confidence?*
We've always said that we are a special group. Nobody is going to come out pointing fingers. We had defensive players come up and apologize to me, I said there is no reason to apologize, we win and lose as a team. We'll come out and go to work in Cleveland.

CB Ike Taylor
*
Did they do anything that you did not expect them to?
No. They booted [Bruce Gradkowski] out, to get him in open space [and] let him try to make plays with his feet.
 
Is it too early to call this a lethal loss?
It's a tough loss. I don't know if you call it too early, but this loss definitely hurts.
 
How did the previous blown leads earlier this year factor into this one? Did that snowball, confidence-wise, out there?
It doesn't snowball. You just can't keep letting it happen - week in and week out, having leads and having opportunities to close a game. This is the NFL. Regardless of what the records are, teams are still good.
 
For a team that takes great pride in being able to seal wins, is this embarrassing for you guys?
No question. No question. Yes. The opportunities we had to close it out and not closing it out, yes.
 
Is it surprising to you players to see another team be able to move the ball so easily at the end of the game?
I wouldn't say surprising, I would say it hurts, especially with the pride we have on defense just to see a team move it down like that.
 
 
WR Santonio Holmes
 
Comments Re: loss
It hurts. We have to find a way to finish ball games. When you play together down to 35 seconds, you expect to win. There is no other feeling that you should have on the sideline with 35 seconds left.
 
At the end of the game, after you scored the go-ahead touchdown, were you thinking your defense might seal it?
The party was getting ready to get started. And that's how we felt, knowing that the offense went down and did our job. We left everything to our defense. A couple of mishaps here and there and they won the ball game. It was very unacceptable by us as a team. We have to continue getting in the lab, trying to find ways to how we are going to finish ball games.
 
I know you don't finger-point, but when you see six losses and five of them let leads get away at the end, is that frustrating for you as an offensive player?
It's our duty to go down and score seven points every time. When we don't capitalize on our first opportunity with the big kickoff return and put up three points, it makes a big difference in the game. So we definitely don't want to put a lot on our shoulders, but we as an offense – me and Hines [Ward] – we ask for it. Put it on our shoulders. Me and Hines will take the ball down the field as far as we can to win a ball game, if that's what it takes.
 
How devastating a loss is this for your playoff hopes?
I have no idea right now. We have four more games to play. We have to win them all.
 
 
LB LaMarr Woodley
Joe Burnett had a chance to close it for you. Does it feel like there are just one or two plays that aren't going for you?
He had an opportunity, but as a defense we still had an opportunity to still put them away. Whether he gets that ball or not, we allowed them to move the ball down the field. That catch would have put them way. We didn't do it, but we still should have gotten off the field.
 
What went so right for you in the first three quarters when you shut them down?
Just getting off the field, not allowing them to hit the big plays, getting sacks, putting their back against the wall. We did that, but, when it counted, we didn't do that. We allowed the quarterback to have time to throw the ball down the field and they hit the big plays.
 
 
CB Deshea Townsend
To see a lead go away late in the game, is that embarrassing to you?*
Definitely. We pride ourselves on playing good, sound defense. We're doing it good for about 45 minutes, but it seems when it is time for us to step up and finish games, we're not doing it. As a defense, you want to be dominant. And the way to be dominating is that, when your team needs you to finish. And we're not doing that right now.