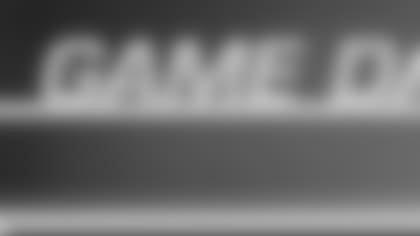 ](http://www.steelers.com/adPromo/clickThrough/processClick.io?adPromoID=95922)
 STEELERS at LIONSSUNDAY, OCTOBER 11, 2009KICKOFF 1:00 P.M.FORD FIELD
 STEELERS HEAD COACH MIKE TOMLIN
Opening statement: "Mission accomplished for us. We were yet to win a road game this year and of course we were five weeks into this thing and hadn't had back-to-back victories. With a victorious performance we were able to accomplish some of those things. Far from perfect, we acknowledge that, and we'll get back in the lab and evaluate but on Sundays we play, we don't evaluate. We'll continue to search for the seal on some areas that need improvement, and that's OK. As long as we acknowledge that and continue to work at it and find ways to win along the way, we'll accept that. Back in the lab, good to get a victory in a hostile environment - I appreciated the support of Steeler Nation and they traveled awesome today. It's spectacular to stand on the visiting sideline and see the fan support we had in this building today."
On the Steelers' performace: "We executed in detail, and really that's all it is. We've got to find ways to have great detail, and if you have great detail splash plays happen. We put together some rush combinations at the end with some great detail and energy, some good coverage on the back end. We were able to finish the game out. It's kind of the signature of winning football and winning defense and we were able to do it today."
On quarterbacks being able to bounce back from mistakes: "Those guys are great quarterbacks, and they don't blink, even in the face of adversity. Every now and then there people are going to make plays. Give credit to William James who jumped on that ball, a nice break. But Ben doesn't blink, our offense doesn't blink, hopefully our football team doesn't blink. We went right back to work, which is of course what we needed to do and answer and quell that momentum and I thought we were able to do that."
On if there was a miscommunication between WR Mike Wallace and QB Ben Roethlisberger: "I don't want to take anything away from William James on that interception. That had nothing to do with what Mike Wallace did. That guy made a nice break on that football."
On the Steelers' defense: "Blitz packages, closed calls, communication, proper rush lanes, coordinated with good coverage makes things happen. I liked what I saw."
On deciding to let the clock run out at the end of the first half: "We were too far out and of course we have some offensive linemen that were playing under less than ideal circumstances, ankles and so forth, talking of course about Chris (Kemoeatu) and of course Trai Essex went down in the game. I didn't want to particularly expose them to anything if we threw up a victory pass and they came down with it and came back at us. Just being the prudent thing to me to take it into the half."
On TE Heath Miller and Roethlisberger's effective passing:"I would tell you to talk to Heath but we all know where that's going to get you. Heath is a pro, Ben has got a great deal of comfort with him. Really, the things that are exciting right now offensively is that Ben is using all of his eligibles. He's dumping the ball to Rashard (Mendenhall), he's dumping the ball to Mewelde Moore - of course Heath is a constant - he's finding his third wideout in Mike Wallace. I think as long as we use all the eligibles…and get the ball to the open man, we're going to be a tougher unit to stop and I think that's one of the so many encouraging things that's been going on with us in recent weeks offensively."
STEELERS QB BEN ROETHLISBERGER
On WR Mike Wallace: "I got a little upset at him and told him the interception was his fault for not catching the touchdown before, but I've told him, I've told any receiver that's come through here after a drop: I don't get upset, I'm not going to get mad at you, I'm coming right back to you so be ready. I told him I was coming right back to him and threw it up there for him and he made a heck of a play."
On the interception to CB William James: "I read the coverage right, I threw a ball that was a pretty good ball, Mike ran a good route, and the guy just made a great play. I put it in the right spot I just didn't put enough on it, and I chucked one but you can't take it back and I'm disappointed in myself."
On what happened after the interception: "After that, I went to the sideline right away and told [Bruce Arians], I said 'let me call this play. Let me call this series, this drive.' I kind of got a little ticked off at myself and said listen, 'give me the ball, let me go with it,' and went down the field and scored."
On the touchdown to WR Mike Wallace: "I hesitated throwing it because I was looking for a safety, I'm like, 'he can't be this open.' That's why it was a little underthrown because I was so surprised and he did a good job of waiting for it and making a play."
On the presence of so many Steelers fans: "We're used to it. These are our fans and they're the best in the world."
On his own play: "I don't feel like I'm playing well. I'm disappointed in my performance today, even offensively I'm disappointed in the way we played. I know the second half we only had four or five plays in the third quarter and it was just really hard to get into a rhythm. There's no excuse for that, and I'll have to be able to play better, but the standard is higher for us on offense. More points, and be able to use that five minutes there at the end of the game to use it up and score. I'm a little disappointed with the way that I played and the way the offense played at the end."
On the Steelers offense: "We've got a lot of weapons. It feels like everybody caught a pass today. I don't know if everyone did but it felt like it, and when you've got the weapons that we have from wide receiver to tight end to running back, it's easy to spread it around and I think it makes it hard for defenses to key in on one guy when you've got so many guys available to you."
On if the Lions defense got more creative later in the game: "We started seeing some zero blitzes. When they felt like they had some life when they were coming back and they started doing some things, and that's when I feel like we need to turn it up offensively and just kind of put our foot down, as we say, on their throat and not let them up."
STEELERS RB RASHARD MENDENHALL
On taking the entire load as the starting running back: "I do everything I can do being out there the whole game. I try to help the team any way I can-blitz pickups, catching the ball, running the ball-we did pretty good I thought."
On the Steelers' improving their run game: "I think it's been getting like that from every game we've improved in the running game going from Tennessee to Chicago to Cincinnati and every game it's picked up a little bit and we'll continue to do that."
On if the game is slowing down for him: "Definitely. As you continue to play and gain experience you get better and better at what you do."
On if they got more than they expected from the Lions: "We expected a fight. When you watch these guys play, everybody sees their record and tries to count them out, but when you watch these guys play they fight and they're a pretty good team and a pretty good defense, and we knew that was what we were going to get."
On if QB Ben Roethlisberger's play helped open up the run game: "Definitely. Ben has always been a player. That's one thing you know, that he is going to lead this team so we come out with him every game."
On if it felt good to get the Steelers' first road win: Definitely. In this league it's tough to win on the road, so to be able to accomplish something like that is building blocks for playing winning football."
STEELERS WR HINES WARD
On if games coming down to the last drive is becoming a trend: "We'll get it right. A win is a win, that's what this business comes down to. Would we like to close teams out? Yes, of course. But when teams are playing the Pittsburgh Steelers, we're the defending champions, and they're going to give us their best. We found a way to win the ballgame; we'll rectify it and get better."
On the Steelers fans traveling well: "We're Steeler nation. Wherever we travel, we travel well. Playing in the Super Bowl here brought back a lot of memories. We had just as many fans as we did back then, so that's what we love about playing for this organization. They're the best fans in all of football and wherever we go they show their support."
On whether the Steelers fans' noise in the 4th quarter made an impact: "No question. They got loud and then part of the Lions fans tried to get louder than our fans, so it just added on extra stuff for the offense, but all in all we try to be a great road team and today we got our first win and hopefully we can build on it."
On the offense spreading the ball around: "That's what we do. We've got a lot of playmaker ability at the skill positions, so Ben was going back and reading coverages and spreading the ball around and it's only going to help us get better offensively. Mendenhall ran the ball well tonight, so offensively we started off a little slow but I think we did what needed to get done."
On playing against Lions LB Larry Foote: "He's always a Steeler. He's welcome whenever. Last night a couple guys went to his house and ate dinner with his family and kids, so we still love Foote. I was out there joking with him and stuff like that, trash talking him. We love Foote. It's unfortunate things couldn't work out so he could be with this organization, but regardless of whatever you say, he's still a part of this organization and we love him."
STEELERS LB JAMES FARRIOR
On if they've redeemed themselves from their poor play: "We're still searching for the Steelers. We still think we left some plays out there. Give credit to Detroit, they played a good game, they played a smart game. They didn't really turn the ball over except for that one tipped ball. They did a good job and you've got to give them a lot of credit."
On the Steelers' pass rush: "We had it going today and our guys did the job."