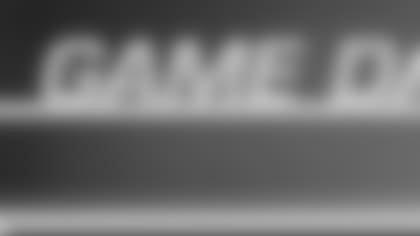 * STEELERS VS. LIONS POST-GAME QUOTES Sunday, January 1, 2006 at Heinz Field
* Steelers Quotes - see below
**Lions Quotes - click on the link

STEELERS HEAD COACH BILL COWHER
Coach Cowher:Let me just say this, I can't say enough about our special teams. To me that was the only thing that was on today. We didn't play well enough offensively and defensively but I can't say enough about our special teams. On third down we weren't very good and our offense on third down wasn't really good either. This team battled back and we won this football game. We're moving on and everybody starts 0-0. We'll build off of this and certainly we need to.
Are you concerned with what happened to your defense in the first quarter?
Third downs. We had third-and-19 and they converted, third-and-13 and they converted. The things we've been doing well the last couple weeks was playing good situational football. We were holding teams to field goals in the red zone, kickoffs and third downs—converting third downs. We did a good job offensively scoring when we got down there we finished. The things that we had been doing well, we did not do today. We have to rectify that. Now we're in a single elimination and really we were today. We responded. I've sat here many times talking about our offense, the defense and special teams. The special teams, I just can't say enough about what they did and the boost that they gave us.
Coach Russ Grimm's named has been mentioned as a candidate for the Lions' head coach position. What type of coach is he?
I really don't want to get into a lot of that. I know it's that time of year unfortunately. I know that we have a lot of good people on our staff. It would be unfair to talk too much about that. Russ is a good coach based on what he went through a year ago. People think very highly of him. We're focused right now. We have to play next week, potentially on a short week. That's all we're focused on.
How important was Jerome Bettis' performance today?
What Jerome gives you, down in the red zone is how we're using him. Even at the end of the game you can see what he can give you, that extra two yards, three yards. On a fourth-and-one and you have a guy like Jerome Bettis, it's an easy call to make really. Down around the goal line, he's got a great feel for that. As long as that ball was on the one or inside the one, it was really an easy decision for me to make. Having that kind of guy speaks volumes. As a coach there is a comfort level that you have, having that guy on the team.
Was it emotional for you, being this may be his last game in Pittsburgh?
Yeah. I have so much appreciation for him and he's always been there. I think he's going to be one of those guys where the day comes that he's not there, there's going to be a void there because it seems like he's always been there every week. We've been through a lot together and I have a tremendous appreciation, more than I can even express, for what he stands for as a football player but more so for what he stands for as a person. For every yard that he's gained on the field this guy, in my mind, has exceeded that off the field, the kind of individual he is, the way he gives back and what he stands for. I've never been around too many guys like that.
How do you feel about going to Cincinnati?
They're playing at a high level. This will be our third time playing them. They're explosive. They played well defensively down the stretch. There will be a lot of excitement in that stadium, their first playoff game in a long time. It's a big, big challenge for us. We certainly have to play better than the last time we played them and better defensively than how we played today. It's going to be a big challenge for us.
Do you like playing divisional teams in the playoffs?
It doesn't really matter. The fact is the two teams we were looking at playing; we played them already this year. Whether it was New England or Cincinnati, it wasn't like we were playing anyone we hadn't played before. From a preparation standpoint you have something to refer to.
What about the challenge of winning three playoff games on the road?
We only have one as far as I know right now. That's the one I'm worried about.
Yeah, I think we got through it pretty good. Everyone finished.
Are you concerned that the players will look beyond this one game?
I don't think so. We're in [the playoffs]. We all understand it. It will be easy because we've been kind of in the playoffs for a while now. It's what today was. If we didn't win today we were going home. We knew it. To me it's just the next game. We understand it. We're going on the road. It will be a big challenge for us.
You have said that this team is better than last year's team; do you still feel that way?
I don't know if I said that. Be careful what you attribute to me. I know that this is where we are right now. I'm not going to compare this football team to last year's football team. We've been doing some things well. There were some things that we didn't do well today and we have to do much better next week. That's the challenge that we have.
Is it better for the team to clinch the playoffs in the last game?
It's just the reality of where we were. We knew where we were this last month. It's been that situation. It was probably a wake-up call a month ago. Right now we are where we are. We made it. The first challenge is going to be in Cincinnati. This will be the third time [we play them]. We split with them. The winner moves on.
What was going through your mind towards the end of the game?
Just a lot of emotion, in the sense that if it is the end of the line, then it's been incredible. The fans today were amazing. It was a great feeling.
It sounded like toward the end that the fans were chanting "one more year."
That was fun. I'm just very thankful, because for the fans to have that much feeling – it just means a lot, and I'm very thankful.
What were you feeling on the fourth-and-one?
That's my role, that's my job. If we get in a fourth-and-one situation and he doesn't go for it, then I'm pretty much useless. It gave me the opportunity to prove my worth. I'm thankful that they called my number, and there was no way I wasn't going to get into the end zone.
Were you aware that the three touchdowns tied your career high?
I knew there were three, and I was thinking, "I've never had four." Ben blew it when he dove in – he was supposed to go down to the half-inch line, but he ended up putting the ball over the line, so it was clearly Ben's fault (laughs).
Could 63,000 people convince you not to retire?
That was an amazing feeling. I've never seen or heard of anything like that – for the entire stadium to chant "one more year," that was special. It gives you something to reflect on, think about – that they feel that who I am, and the role that I'm playing, are still important.
Are you still unsure about retiring?
I'm going to wait until the season is over, same as last year, and make a decision. I don't want to rush it and make a decision that I'll regret.
A network tv package this week showed you on Mondays – are you as beat up on Monday's as you seemed to be in that package?
That's just not this Monday, or last Monday – five years ago, Monday's were the same thing. That's the nature of the business. It's something that I had to accept when I decided that this was the job for me. That's something that comes with it. You get a shiny bag of gold, but you have to pay for it – and that's how you pay for it. I understand that. For this job to afford me the lifestyle that I've been able to have, and to be able to help my family, that's the price you have to pay. It's just a matter of can you keep doing it, and when does your body fail you, and when are you less of a player. The last thing that I want to do is go into a situation where I can't get the job done, and I'm in the way of this franchise going forward.
Do you prefer walking through a nice hole into the end zone, or when you get a little resistance?
I would rather walk in – if I could've had 90 touchdowns where I just walked in, that would've been sweet. The ones where you go over people make it more dramatic, but I enjoy contact. I've never been a guy to shy away from contact – that's what I do – and it keeps people believing when I can go through people.
Joey Porter said that he thought the crowd had you close to crying.
When I left the house, my fiancé asked me if I was going to cry. I told her that I was going to fight it, but if it happens it happens, and that I needed to be strong and get through this. It was important that I get through it. Last year, in the AFC Championship Game, Ben came over and it wasn't the crowd saying "one more year," it was Ben saying "one more year" – and I was crying my eyes out. I was happy that none of my teammates came over and pressed me, because that's when it gets to you.
The exit off the field and the crowd reaction seemed to be making a statement that your retirement is official. Is it?
You have to assume that – every year it's harder to return. The reality of it is, the odds are more against (returning) than for. The older you get, it becomes harder for you to go out there and go to work. People assume that I could perform this role for another three or four years, but what you have to understand is that I have to be ready, if they need me to, to carry the ball 25 to 30 times a game. As a backup, your role is that in a heartbeat, you could be the starter. My role is defined now, but it can change in a heartbeat. There's always the possibility that you could be the starter, and that was never more evident than early this season when Duce went down, and the first thing they did was look back and say, "Ok – you're up." That doesn't mean one week, it means sixteen weeks, and that's the decision that I'm faced with.
How representative is 11-5 and a sixth seed of the quality of this team?
It's disappointing for us. We know that we're a better team than that – we let some games slip away. But everybody is 0-0 now. If we go out and play our best football, anything can happen. We did everything we had to do to get in. Now we're in, and let's see what happens.
Did you discourage Barrett Brooks from giving you a Gatorade shower?
(Laughs) What happened was that Hines and Deshea decided that they were going to douse me with a cup of actual Gatorade – it wasn't water. After that, I knew there was a big one coming. I was fortunate enough to look back – as a running back, you have to have eyes in the back of your head. I peeked back and saw him, so I was able to foil that plan before it got started.
Was it in your mind that today's game was also being broadcast back to Detroit?
That was very special. The people back home got an opportunity to see me play. Very rarely have I had an opportunity to play Detroit – I think this was only my third time during the regular season. For everybody back home to be able to see it, that was special.
Talk about the decision to have you introduced as a starter, and what you were thinking about in the tunnel.
That was pretty strong, there was a lot of emotion there. When they told me that they were going to announce me. You start to think about the reality of it – that this could be my last game. I wanted to relish it, look around and look at everything, just in case. You take for granted so many times, coming into that tunnel. I wanted to just kind of take a snapshot of what it looks like, because when it's over, you only get to see it from outside that tunnel.
When you finally do retire, how much will outside factors, such as your engagement, factor into your decision?
The home outside of football is a factor. There are only three ways that you leave this game – on your own terms, banged up and injured, or with a foot behind you. You have to ask yourself, is it worth it. With a family now, you look at it from a health standpoint. That's something I have to factor in. I have to be realistic, and know that there's no football left, and if there is football left, then I have to find a way to get it out.
Did it occur to you that some of those people who were cheering today were booing last year when you were collecting one-yard touchdowns?
You have to understand that sometimes the fans don't understand all the dynamics that are going on. I've never held any ill-will, because these fans have been my biggest supporters my whole career. Once the fans understood what my role was – because my role had never been defined in the press for the public – they understood that I was a third-down, situational guy. It was frustrating, because I couldn't just say it. But the support I saw today just shows that the love was always there, and I love them back.
Even though you never played in Detroit, you are still among the top 10 favorite athletes there. Would you have liked to have played in Detroit?
Unfortunately, no. This place (Pittsburgh) – I would never have thought to have played anywhere else. Maybe before I got here. But since I got here, there's no way anybody's going to pry me away from here. It's a special place. But it would have been nice to have played there more as a player. I love Detroit, that's home for me, and I think that's why the people there respect me so much. Detroit is home – I just have two homes now.
You do realize that you have a chance to play one more game in Detroit.
No question. That's the goal. That's been the goal from day one. Early in the season, I had some shirts that said "Detroit or Bust." That's all we're playing for, and I told the guys in the locker room that we had to get there because I'm running out of time, so I put some extra pressure on those guys.
How hard is the retirement decision process?
It's hard when you're playing well. If you're not playing well, it's an easy decision. It's tough because I know I can still get it done. That's the difficult part, knowing that physically you're still able to get it done, but how long can you hold up, that's the question.
Did you see Willie Parker's pregame jersey today?
That was special – Willie came in with a throwback 36 jersey from the Rams. The defense all year has been wearing throwbacks of their coaches' jerseys. For Willie to do that, that was an incredible tribute.
How much will how far this team goes in the playoffs factor into your decision?
A lot. If you would've asked me last year, at the beginning of the season, I would've told you that I was probably done. But the way the season ended, and the type of team that we had, it re-energized me. I realized that we had a chance to win a championship. That was definitely a key factor in my decision to come back. So it plays heavily into my decision. If we did win a championship, it'd be a little bit harder to get me back.
How do you feel about the team's chances?
I feel great about our chances. We're a good football team, the special teams are playing well, the defense is playing well, and the running game is going well. All of those facets give us a really good chance. Also, we've played every playoff team at least once during the season, so it gives us an understanding of who we're up against.
What do you think about the Bengals?
It's going to be a tough game. They came into our place and beat us, and we beat them there. That gives us a lot of confidence, we know we can win there. We just have to go in there and play a mistake-free football game.
How would you describe your career?
Physical, a physical style, but durable, reliable and dependable. That pickup truck with 100,000 miles on it, you go in there when it's 10-below, you put your key in the ignition, and it starts up – that's been my career.
"We didn't play our best game on defense. The offense was pretty good. But, defensively, we gave up a lot more than we should have. We knew they were a good team. They have great players on that team. And, the Bengals and the Patriots are better. That's the bottom line."
You seem to match up better against the Bengals though.
"Yes and no. They beat us on defense [the] last time we played them. The time before that, they played very well. We just got turnovers. We have to prepare."
You are playing Cincinnati in the playoffs. Do you like that because you know them, or is it tough to play the same team three times?
"I don't think it's tough because we are both 1-1 against each other. It's going to be a battle. We look forward to the challenge. It's a team in our division, so we have to go out there and play hard."
When they won here earlier this year, they said there was a passing of the torch. Is there a little revenge there?
"They are the playoff team. They're the team standing in the way of our ultimate goal. So we just have to go out there and play our game. It happens to be Cincinnati. We have to beat them."
Did you have a preference on who you played in the playoffs?
"It didn't matter to me. We're going to have to play next week, regardless of wherever we have to go. It didn't matter if it was New England or if it was Cincinnati."
Is there something to be said for the way you are going into the playoffs – winning games that you have to win and getting in on the last day. Is there any carry over from that?
"I think it's nice to carry a winning streak in. I'd like to think that we'll play better than we did today. I thought we left a lot out on the field. But we have this week to prepare and get ready to play our 'A' game next week."
Is it an advantage to play Cincinnati instead of New England?
"At this point, I think every team you play is going to be tough. We are going to have to prepare and play our best game to win."
"[Four] weeks ago when we were 7-5, we said this was a one-game season every week. And it's still that. We still have the same things in mind."
Is there a certain comfort level with playing Cincinnati, a team you know from two previous games?
"Yeah, we know them. And they have the same comfort level. They know us. It's two teams, it's a division rivalry and we both know what each other is going to do. It's going to be a hard-fought game."
Do you think that you are a team that other teams do not want to play?
"I don't know. It's tournament time, so you play who you play. You just have to deal with it. I don't think anybody is scared of anybody [else]."
Were some of the third-down conversions against the defense today a little bothersome?
"Yeah. We didn't play our best game today. We took a step backwards. We've been playing good these past three weeks. Today wasn't our best effort, but we still pulled out the win. We're excited about the win, but we know that we can play better."
While it's still one game at a time, do you look at the challenge ahead of you – that you have to win three road games to get to the Super Bowl?
"That's fine. It is what it is. We have to go on the road [for] three games. We're a good road team, so we take on the challenge. We like that challenge that we have in front of us."
Did you give up on the run in the last game against Cincinnati?
"I don't know if you'd call it giving up on the run. I think we went in last time thinking that if they put that safety down [in the box], then we're going to try to throw the ball. They did, and we put up 31 points and over 300 yards [passing]. So it wasn't a bad decision."
Can you compare the end of this season to last season? Is this team maybe playing better ball going into the playoffs?
"I don't know. We were playing pretty good football last year, all the way through. Anytime you win 14 games in a row – at the end of the season playing some pretty good teams – we were playing good. It's difficult to compare teams."
You have to go on the road [to reach the Super Bowl]. What challenges confront you there?
"It's obviously a big challenge. Nobody's ever done it. We're going to try to make history and be the first ones. But the bottom line is to get in the playoffs. Now, anything can happen. You get turnovers, you get some special teams plays, and anything can happen."
Re: facing Cincinnati in first round of playoffs
"We kind of know what to expect from them. They think they know what to expect from us. It's going to be a good game."
You won there. Does that make a difference?
"Yeah. We've played in that hostile environment before. And we're looking forward to it. We put ourselves in a situation to where we're alive – we're in the playoffs now. We're just looking forward to going down there and doing the best that we can do."
What sticks out on all the third-down conversions by them?
"We just had a lot of mistakes, a lot of breakdowns. It wasn't one of our better games on defense. But, with the way the offense played and the special teams played, they played good enough to pull us through. We gave up a lot of third down plays that kind of hurt us today."
By the end of the game, you seemed to shore that up a bit.
"Yeah, we did. But after playing like we played the last couple of weeks, and after coming off the games we played against good teams, you don't want to let a team like that stick around. We did that. We came out and let them make a couple of plays. It was 14-14 and we're in a dogfight. The offense kept plugging away [and] giving us opportunities. Then we let them score another touchdown. At the end of the game, we did what we had to do, but you don't want to let a team like that stick around. You have to put a team like that away early."
You are going to Cincinnati. How does it feel?
"It feels good to be in the playoffs. That was our whole goal coming into this year – to get another opportunity to try to make that run. Today was a special day for all of us. If this was Jerome's [Bettis] last game, it couldn't have went any better way with the win, playing against Detroit – from his home town – [and him] scoring three touchdowns. It was story book. For us to get a chance to play Cincinnati, who we are familiar with, it's going to be an exciting playoff game.
Is it nice to know you are playing a team you are so familiar with?
"There's not an unknown. We know each other's personnel fairly well. It's basically going to come down to with team goes out and executes their game plan. We're playing on the road. We've played there. We've had some success there. We feel comfortable going to Cincinnati. But we know it's going to be a challenge. There's no question they have a great team. Playing them twice during the year, we split games. We feel good about our chances."
This is a happy day, but is there any sense of disappointment because you did not get to 1,000 receiving yards this season?
"No. 1,000 yards? If that's how you judge me as a football player, then you need to go continue judging me. Me not hitting 1,000 yards doesn't mean I'm any less of a receiver. This year, it was all about coming into this year and playing consistent. I like to think I'm one of the guys on this team, week in and week out, of his opportunities, I played as consistently as anybody on this team. It would have been a nice accomplishment to go over 1,000, but we didn't even pass the ball but once or twice in the second half or fourth quarter.
"Overall, reflecting back, it was a great year for me personally. Ultimately, I want to get to the big dance. That's why we're all in this locker room. That's what we're doing it for. Not only for ourselves, but also for a guy like Jerome Bettis. I think today was more his day."
You're facing Cincinnati. How do you feel about that?
"It's something that we definitely want. We want to go there because they got us last time. That's just the way it is. That's the nature of the beast. It's going to be nice going close to home, being back in Ohio. So that's always fun."
It sounds kind of funny that you are not satisfied with the offense when you scored four touchdowns.
"But it was one of those things that we felt we could have been more productive. We felt that we could have eliminated more mistakes and been even better. So we're the first ones to say that we're disappointed with ourselves."
A lot of drops and misses out there?
"A lot of bad throws. A lot of them."
Did you ding up your left had a little bit?
"I got stepped on on the touchdown run. [It's] nothing big, hopefully, just a bruise."
How important was it to come out in the third quarter and score two touchdowns?
"That was big for us in the third quarter to come out with a score. I believe we went down on our first drive and scored. It's always big when you come out on an opening drive and score. So it was good for us in the third quarter to get those two scores and really get some momentum going."
Assess how you feel going into the playoffs?
"I think I feel more comfortable. Last year, it was kind of, 'oh my gosh, I'm so nervous and scared, here we go. Don't make a mistake.' I'm not going to go out and play not to make a mistake this year. I'm going to go out to win football games and play as good as I can to help this team win."
Is it an advantage or disadvantage to play a team that you know so well?
"I think it's probably one of those things that they probably want us and we want them. This is the rubber match. We got them, and they got us, and I think it will be an exciting game [between] two very good football teams going at it."
Does this team have a little chip on its shoulder with them saying that the AFC North belongs to them.
"It does belong to them. But now we are in a different season. This a new season and everyone will tell you that. In the playoffs, everyone starts 0-0. One loss and you are going home. So we don't want to be that team."
Does your experience matter as a team? None of those guys have played in a playoff game.
"It's one of those things, they'll be fired up, they'll be ready, they're at home. It will be loud. It will be exciting. We just have to come out and make sure we play our football game and just take everything in stride. I think good things will happen."
How does it feel to see this football team step up with four straight victories when you had to have them?
"It feels good. We beat some very good football teams at that. It feels good to come out and get those wins on the road [and] at home because it really gets your momentum going for the playoffs."