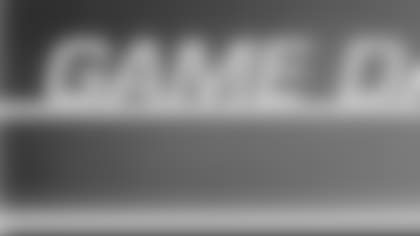 ](http://www.steelers.com/adPromo/clickThrough/processClick.io?adPromoID=95922)
 STEELERS at DOLPHINS SUNDAY, JANUARY 3, 2009 KICKOFF 1:00 P.M. LAND SHARK STADIUM
Steelers Head Coach Mike Tomlin
 
(On game in general) – "How about a little adversity, huh? That game right there is kind of a snap shot of how it's been for us. I've seen it quite a few times these past couple of weeks, this is our bed and we've got to lay in it. It was also us who made the best of a bad situation too. I mean let's be real; there are a lot of teams that are capable of going 6-and-10 or whatever, and facing the circumstances this team was faced with. They knuckled down and hung together, and did the best of their ability to fix it. We won our last 3 ballgames and gave ourselves a chance. We handled our business here today and did all that we could do coming down here, it wasn't easy, it never is, but I got a great deal of respect for our football team; not only in terms of their closeness, but their willingness to fight."
 
(On scoreboard watching) – "I don't know that it was available to us today. I didn't see any scores. What's done is done. (Asked about Houston's win) – "You just told me. I didn't know."
 
(On 3-game win streak) – "We have a singular goal every year and that's to be world champs. We understand that there are 32 teams going for it and there can only be one. I've been in this league nine years and seven times I've been disappointed. That's the reality of it. So if we're not that team, so be it. I'm not interested in correcting problems; I'm interested in pursuing Lombardi's, and hopefully winning them."
 
(On the Dolphins comeback) – "That's how they play the last few weeks leading up to today. They stormed back on Houston and Tennessee the week before that. We didn't expect those guys to lie down, and quite frankly, we've been in those kinds of games, we've been up and relinquished some leads. So that was some familiar territory for us. It irritates the heck out of you but we didn't panic just made the necessary plays to stay in it."
 
(On Willie Parker and his big plays) – "He gave us everything he had, running that ball into that front that's committed to stopping him, but not only him, the big men up front did a good job."
 
(On a possible turning point from losing streak to now) – "In the last three games we made timely plays, in the five prior to that, we didn't. Same football team, that's how fragile it is in the NFL, that's how fine a line, it is in the NFL and we respect that and we know that. I think that knowledge enabled us to fight and win the last three games."
 
(On if they don't make the playoffs will he look back and say what if) – "I've done it seven of the last nine seasons I've been in this league. That's the nature of it, that's what you do when you're not the one that the confetti's raining on."
 
(On momentum from last three games carrying over to next year) – "No, there is no carry-over. This body of work stands on its own. Next year's body of work is next year's body of work. We didn't carry over from last year, so it is what it is."
*
(On if this season's a failure) – "Yea, along with 30 other teams that don't hoist the Lombardi."
 
(On LaMarr Woodley having sacks as of late) – "He's a guy that's come on the late part of the season all three years he's been here; evidently that's a part of his game. It's about rhythm, his moves come together, he develops a feel for it, and he sharpens his sword over the course of the season, which is good. You look for guys who are on the rise as the season goes on, and he's proven through his first three years in the league that that's kind of how he plays the game. And that's what you need; you need guys whose arrows are pointing up at the end of the road."
 
(On Super Bowl chances if they indeed make the playoffs) – "If I'm in, heck yea! Why not?"
 
FS Ryan Clark
(On whether he wants to return to the Steelers next year) – "I do. It's a great place to play. I think the Rooney family runs the team and the organization the way it should be ran, obviously by winning championships. I want to come back and make it right and play with Troy (Polamalu) and make another run at it."
 
(On whether he was playing attention to other scores around the league) – "I never even knew. I was worried about the Dolphins. After the game I found out the Texans won, so hats off to those guys. I haven't been counting on people to lose, I just wanted us to win our game."
 
(On whether the Steelers would do well in the playoffs) – "I think we'll be good. I think our offense is really playing at a high clip and level right now. Defensively, we can come up with some timely plays like we did today, I think we have some chance to make some moves."
 
 
DT Casey Hampton
(On today's game and the Steelers situation) – "We got a victory and we're trying to give us a shot to make the playoffs. At this point that's all we can do."
 
(On the Dolphins using three quarterbacks today) – "We did a good job of getting pressure on them and hitting those guys. Their third guy came in and did a good job and tried to win it back, but luckily we made enough plays to handle him and get it done."
 
(On where the Steelers go from here) – "It's out of our control. We can't control it. So you got to see what happens."
 
 
 
LB James Harrison
(On ending the season on a winning note) – "It's always a good thing to end on a winning note. It's something to carry on to the next season."
 
 
WR Santonio Holmes
(On his touchdown catch) – "It was a played designed for me to come underneath everybody. Luckily Ben (Roethlisberger) had time to find me. He happened to find me sitting by myself in the zone and I was able to sneak it into the end zone."
 
(On what it's like to win here in South Florida being from here) – "I've come here 4 times and gotten 3 victories. I definitely get excited about playing in the state of Florida. Being from here and not having very many opportunities in college or the first few years of my career, this was great."
 
(On if his family was here today) – "I had about 25 people, family and friends in the stands and I'm definitely excited about the chance to play here and get a win."
 
 
RB Willie Parker
(On if he played his last game as a Steeler) – "It's not the end. I mean hopefully we get into the playoffs.  Hopefully I'm here next season because it's a blessing, me coming here and being part of a great organization. I want to thank the coaches and my teammates for embracing me and blessing me to be part of such a great organization."
 
(On if he's spoken to his agent about taking a pay-cut to stay) – "No, we haven't address any of that. It is what it has been I'm definitely a Steelers man and part of a great organization."
 
(On if he wants to go somewhere and be the feature back on a team) – "If you think about it, every running back wants to be the starter. I've wanted to get more than 3 or 4 carries a game all season and run the ball and just be me, and make plays. But right now I'm just going to focus on the rest of the games today and hopefully we get into the playoffs."
 
QB Ben Roethlisberger
(On if it seemed like a home game out there?) – "It's like that everywhere we go. We have a lot of fans and that's why I've said a million times that we have the greatest fans in all of sports."
 
(On if winning the last game means anything to end the season) –  "If this was the last one I'd rather we go out with a win than a loss. There's not much that we can do but I'm proud of the way we fought today and we played hard. It was a disappointing regular season so far but we'll see kind of what happens."
 
(On the way they ran the ball on their last possession to get the field goal) – "It was great. I'm not sure how far we went but I know that it was pretty far. We threw the ball a couple of times and I think that was all Willie. I think that Willie was the only one in at running back but I'm not sure. He ran the ball so well. Our offensive line opened up holes and Willie just ran hard. I think it speaks volumes about what kind of person Willie is as a player for the way he was just patient and just took us down the field."
 
(On the injury to Pat White) – "Well that was me last year at this time and it's a scary thing. I got a little emotional thinking about it and seeing him. I just told him to keep his head up and everything will be ok."
 
(On if he feels like they are a top ten offense) – "I feel like we had our moments where we were unstoppable, we had moments where we stopped ourselves, and moments when the defense stopped us. I think it's a building block for us, I think we still very young on offense and I really think that the sky can be the limit for us."
 
 
CB Ike Taylor
(On whether winning the last three games were bittersweet) – "It feels good to win these last three. It's all we could do in our situation."
 
(On whether he said anything to Pat White after the hit) – "I told him 'I hope you feel better, man'. You don't ever want to see a guy like that."
 
 
WR Hines Ward
(On his thoughts on the game) – "I'm proud of the guys. They fought hard. Miami fought back hard but we were able to end it offensively. But it's a good way to end the year. Even if we are not going to get into the playoffs its good for us."
 
(On if he was paying attention to the scoreboard to see if they would make the playoffs) – "Not really. I mean I don't know. We'll sit there and pray that the right teams win, but it's just disappointing because we shouldn't have even been in this position. I'm happy we won. We beat a great team on the road. We did what we had to do we just didn't capitalize on our opportunities in the month of November."
 
(On if he knew any scores) – "They didn't show any scores. We didn't know. I think someone on our sidelines told us about Houston. I was more concerned about our game. The Dolphins made a run and we had to go back down the field 97 yards to win and we did. That shows a lot of character about our team."
 
                                 
LB LaMarr Woodley
(On the Steelers playoff hopes) - "That's a lot of teams, definitely. It kills us a little bit, but we went out and took care of business today."
 
(On critiquing other teams in the league this week) – "I have some friends playing on each of those teams so I hope they do good."
 
(On his performance today) – "Everything was on the line today, obviously. To get to the playoffs, and to win our third game."
 
(On the Dolphins getting momentum in the fourth quarter)* – "That is something we have to correct. We've been doing it all year. We did a pretty good job stopping it this game, but it needs to be corrected.