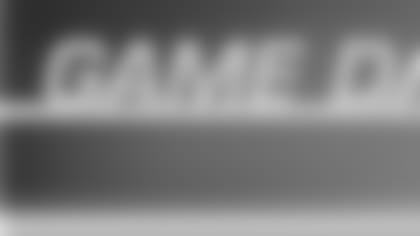 ](http://www.steelers.com/adPromo/clickThrough/processClick.io?adPromoID=95922)
 STEELERS at CHIEFS SUNDAY, NOVEMBER 22, 2009 KICKOFF 1:00 P.M. ARROWHEAD STADIUM
On the game: "Really it is quite simple; I take responsibility for that performance. I have to have this football team better prepared to play and, ultimately, we have to play better than what we played today in that stadium. We are capable of much more than that. You have to tip your hat to the Chiefs because they played well enough to win, but that is not what we are capable of and that is not us, it won't be us. It was us today and as a guy that stands out front, I accept responsibility for that. We were highly penalized and we turned the ball over in the red area. We gave up big plays and we gave up a kick return. When you do those things, regardless of time of possession, yards or what have you, you open yourself up to defeat and that is what happened in that football game."
 
What happened to QB Ben Roethlisberger and is he okay? "I don't know that. He took a blow. Needless to say, it was a concussion-oriented thing so I doubt he was going to come back into the football game. I don't have a lot of information in terms of where he is or his level of availability, we will have more information as we proceed. DE Chris (Kemoeatu) had an MCL sprain, I don't know the extent of his injury but we will see when we get back. The rest of the things appear to be minor."
 
What happened on the kick return touchdown? "It just appeared that we missed two to three tackles on the play. You guys saw it the way I saw it. We missed two or three tackles and when you do that, a guy has a chance to go yard on you. It continues to be below the line and we will continue to work."
 
Did you sense that your team was not prepared? "Actually, I did not, but the execution would indicate the case. That is where I judge the preparedness, ultimately, on how we perform. The performance was below the line so the preparation must have been."
 
Is it your opinion that this game should have been won in regulation? "There were many opportunities to secure the outcome of that football game. Overtime or in regulation, we didn't do it, they did."
 
Where was field goal range in overtime? "We were at the outer edge of field goal range. We were at about the 36-yard line and we were only comfortable from about the 33 roughly to the 35. We tried to get a perimeter run to get down inside that range and we got dropped for a loss. Ultimately we had to punt the football."
 
You don't usually give up big plays, what caused it today? "It was characteristic of the day. We were below the line in a lot of areas. I accept responsibility for that. What we won't do is point fingers, what we won't do is come apart. What we will do is get back in the lab and prepare for our next challenge and stand in the face of this adversity. These are the kind of men we have in our locker room. I assure you that."

LB JAMES FARRIOR
Did you feel prepared for the Chiefs?"I always feel like I'm prepared and I feel like, as a team, that we go into a game with enough preparation to win the game. I felt like we had enough to win this game today."
 
What happened on Chiefs WR Chris Chambers' 61-yd reception? "I'm not really sure. We've got to go back and look at the tape. Those are plays that we normally don't give up and it hurt us today."
 
 
TE HEATH MILLER
On the play that turned into an interception by Kansas City's Andy Studebaker:"It was a good ball. It's a play that I've got to make and I just didn't make it."
 
Did you ever feel like you were putting the Chiefs away? "I felt like we were moving the ball well. We were doing the things that that teams do when they don't win the games. You do that enough, that's going to catch up with you. Kansas City played well. They came after us on defense. Their offense did well, so they got the win."
 
 
QB CHARLIE BATCH
On replacing Ben Roethlisberger due to injury: "It's unfortunate to go in (to the game) in that situation, but you've got to go in there and try to make plays. That's what I tried to do."
 
Were you trying to get into field goal range? "We were on the border, but we needed to convert another first down and get into a manageable field goal position. It's one of those calls that you could make that could be a great call and it wasn't. It makes you sit there and think 'What could have we done better?'"
 
Is it fair to say that you beat yourself today? "You can say that, but number one, you have to give credit to them (Kansas City) because they played well and did enough to win the football game. But when you go out there as a team, like we did today, and turn the ball over; typically when you're on the minus side of the turnover ratio the outcome doesn't rarely favor your direction."
 
Did this feel like a Steelers home game for you? "There were a lot of (Steelers) fans there, but this is how we typically travel. Our fans are well represented in almost any stadium we go to. So that wasn't a surprise to us."
 
 
RB RASHARD MENDENHALL
Did you feel prepared for today's game? "I'm not really sure. I'm still new to all of this and trying to figure it out. I know on offense that we didn't do enough on our side of the ball to win. You know that to play at this level and be a professional the margin of error, the difference between winning and losing, is so little that you've got to be on top of your game. We had a chance at the end of the game to put points on the board and put ourselves in a winning position and we didn't do it."