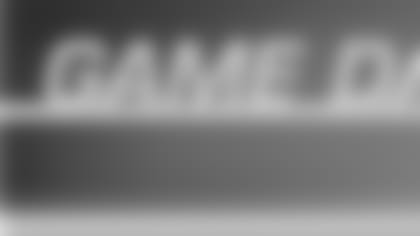 ](http://www.steelers.com/adPromo/clickThrough/processClick.io?adPromoID=95922)
 STEELERS vs. CHARGERSSUNDAY, OCTOBER 4, 2009KICKOFF 8:20 P.M.HEINZ FIELDSTEELERS QUOTES - Below CHARGERS QUOTES - Click on Link
STEELERS Coach Mike Tomlin: Well it's great to get back on the winning column for us, we're excited about that.  Guys stepped up and made significant plays.  Enough plays for us to win tonight.  It's good to be back in Heinz Field in front of our fans.  We will stack this win and move on; New week, new challenges.  I'll be happy to answer your questions.  RE: The motivation of Mendenhall paid off.He played a good game.  He had a good weeks practice.  I'm not going to take any credit to that.  I didn't rush for a yard tonight.  He did a nice job. RE: The game plan this week.We wanted to move the pocket. We wanted to put the ball in seven's hands and kind of supplement that with the run.  That's why we started the way we started.  I think because we were willing to stretch the field and use every inch of grass on the field we were able to get some running lanes.  In significant moments guys did a nice job in short yardage runs and things of that nature but for the most part, our willingness to stretch the field vertically, horizontally planted a nice playing surface for us. Guys made the plays that they needed to make. RE: What happened in the fourth quarterThey recovered an onside kick, they had a punt recovery for a touchdown on a play that I thought forward progress was stopped.  Evidently the people that blow the whistles did not.  So they got seven.  A few freakish things happened.  That's life in the National Football League.  It's important that we continue to play and finish the game.  Really what it created was a great opportunity for Jeff (Reed) to make a significant kick for us in hindsight, and I like to use that every now and then. RE: Pressure on the QBI do feel a little better. Even during the course of the game when they put together a couple drives in the fourth quarter, I didn't think pressure was the issue.  I thought we were getting there pretty fluidly.  He was getting the ball out of his hands.  We've got to do a better job of making him hold it a little longer.  We had some guys, hunting if you will.  I thought it was improved, but by no means are we a finished product in that regard or any regard in that matter.  We'll go back to work and continue to move forward. RE: Mendenhall's confidenceI don't lack confidence in Rashard (Mendenhall), even prior to tonight.  I think I've said that several times.  He's a very talented young man, a good guy.  He went through what some guys go through.  He addressed it and moved forward and tonight he showed what he's capable of doing.  He needs to continue to do that and build off of that as we move forward.  I'm sure that's his mindset, but more importantly we're going to make sure that our actions match our mentality. RE: New found fullbackLegursky (Doug)? You start turning over stones to find ways to win.  That's a guy who is willing and able to provide that for us, he did.  So we'll see where we go from here.  RE: How about another quarterback in Mewelde Moore?Mewelde's been capable of that.  He's done that in the past on teams we've been on.  That's a skill set he has. RE: Injuries?No not at this point.  Everything that happened in the game I don't think was anything serious.  I think people were able to return including Chris (Kemoeatu).  We'll probably have a surprise or two in the morning.  That's the nature of this thing. RE: Troy Polamalu possibilityIt's too early to tell.  We're going to pursue the way we've been.  I've been pleased with his progress.  We'll see where we are as we push forward towards game time.
Rashard Mendenhall
 
RE: Success of the offense
It was a great day for the offense as a whole, the unit. The offensive line did a great job controlling the line of scrimmage all game. It's a blessing for this team to get a win. Me and the offense as a unit had a great day.
 
Did you feel as if you were seeing the hole better tonight and getting more creative?
Not at all. I feel like it was exactly the opposite. I was able to be me and be comfortable. All I wanted was a chance to be out there and to play and for people to see me and who I am because people haven't seen me play too much to this point.
 
Is it easier to get into a rhythm when you get more carries rather than going in and out of the game?
It's easier to get a rhythm but at the same time, however you go in there, Mewelde does it all the time, when you line up and the ball is snapped you got to play, regardless of what's going on. It's easy to get in the rhythm. You got to play. Ben did that, the receivers did that, and the offensive line did that.
 
Is it hard for you personally to not be able to show what you can do?
Yeah, it's frustrating being a player, a competitor, from last year being hurt and last week not being able to play. To finally get a chance you got to take advantage of any opportunities you get.
 
What motivated you more? How Tomlin challenged you or how other people were writing you off?
It was a compilation of things. Outside of that, just me wanting to be great and to produce at this level. That's something I've been working towards ever since I've been here and today is the opportunity I had.
 
Do you take pride in your blocking skills?
Yeah, definitely. I feel like I'm a complete player and complete back as far as blocking and catching and running. Those are all things that are important at this level. The more you can do the more valuable you are to the team.
 
Did you know that this type of game would happen for you? Have you ever had any doubts?
I've never had doubts in myself. I've been confident and calm and waiting on a chance and an opportunity…for me to get knocked down and have to regroup and come back next season, this is all I've been working towards.
 
 
Max Starks
 
Re: The team's play tonight.
One of the biggest things was we as a team, we played four quarters, 60 minutes of football. We haven't done that in previous weeks. It was good to see our whole entire unit go out there and just keep on fighting, keep on playing no matter what happens. We knew if they gave us time on the clock with the ball that we were going to run it out. I tip my hat to all my teammates, they all played there butts off tonight. Rashard (Mendenhall) definitely proved himself tonight he was toting the rock tonight with authority.
 
Was Mendenhall much different in practice this week?
I wouldn't say he was any different. He came in like he always does. Every time he gets the ball he tries to run hard, see the holes, and make the proper cutbacks every single week.
 
Brett Keisel
 
Re: The final few San Diego drives.
We just wanted to keep the fans in it. No this is definitely a concern. We need to do something about this. I feel like we are playing great for three quarters, then in the fourth we can't seem to finish things out. We are lucky that our offense came up so big today. Every time San Diego went down and scored our offense came back to answer.
 
What has been the message from Dick LeBeau and Coach Tomlin?
Just finish. I don't know if guys get complacent or what. We've got to finish games, we are going to be in some close ones and the great teams finish.
 
Casey Hampton
 
How did it feel to hold on to a fourth quarter lead?
We gave up too much at the end. We are a long way away from where we want to be. It is always good to get the win, but we are far from where we need to be.
 
Re: The problem with the fourth quarter.
Guys got to do what they are supposed to do. The plays are being called and guys just aren't getting it done. You can't point your finger at anyone, we're just not getting it done. That's uncharacteristic of us.
 
 
 
Ben Roethlisberger
 
Re: Rashard Mendenhall getting the offense started.
Rashard did a great job, I have all the confidence in the world in him. He did an unbelievable job in the passing game, the running game. I'm really just proud of the way we answered the bell when we had to.
 
Re: On finishing the final drive.
That was one of the main things that we finish. We haven't been able to finish the last couple of weeks, we did today. We put up 38, and I think it could have been more.
 
Did the offense click better in practice this week?
We always knew that we had it in us, and we were able to make the plays.
 
When you were up 28-0 did you imagine that the game would end like this?
Two special-teams touchdowns, I guess that is why you play 60 minutes.