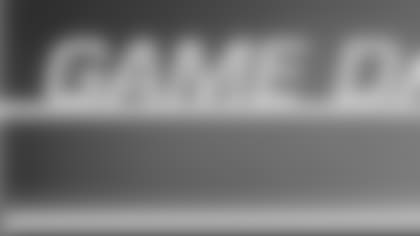 STEELERS vs. CHARGERSAFC DIVISIONAL PLAYOFF GAME SUNDAY, JANUARY 11, 2009AT HEINZ FIELDKICKOFF 4:45 P.M.POST-GAME QUOTESSteelers Quotes - BelowChargers Quotes - Click on Link**
HEAD COACH MIKE TOMLIN Coach Mike Tomlin:That is an excited football team in there. It feels great to move from the field of eight to the field of four; especially in the fashion that we desire to do it in. I think that we played our kind of football today. I think that our big people on both sides of the ball did a nice job; special teams was a nice asset. I think that overall, collectively, it was a great team effort. I think that the team came out ready to play and focused, but not overly so. We have a mentally tough group in there, and they were able to display it today. San Diego is a very good team; they are battle-tested and they have been through a lot. We have a great deal of respect for those guys, both players and coaches. We look forward to moving on.
 
Have you ever seen a third quarter like that before?
We wanted to come out of the locker room in the second half and establish a tone for the half; that starts with our quarterback and our big men up front. To convert some of the third downs that we did on that drive; I think that was significant. It was nothing out of the ordinary in terms of our mentality; we just executed at a high level, and it produced the outcome for us in terms of time of possession.
 
Does Willie Parker seem to have more confidence now?
At this time of year, you are either a team on the rise, or you are not. The same probably goes for individuals. He has had a tough go of it at times from a health standpoint during the season, but he weathered it early and he appears to be rising at the appropriate time. It is great for him and even better for us.
 
Can you talk about the offensive line?
We have a football team that wants to anti up and kick in and be the reason that we are successful. That is a position that falls in that description. They just prepare well; I was pleased with how we prepared as a football team this week. We were able to display it on the field today.
 
Is it fitting that you play Baltimore?
What else would you expect; us and the Ravens. It would be a big game if it was a scrimmage. It just happens to be the AFC Championship Game.
 
Can you talk about being the only home team to win this weekend?
As the weekend went on, it became evident that it wasn't good to be the home team. I was probably more concerned than our players were, though. We were confident; not overly so; grounded. They just went about doing what they came here to do today. We are excited about this but we have goals and aspirations; today was significant towards that. We are keeping it in the proper perspective because this is going to be a big week. We are playing a great team in the Baltimore Ravens.
 
Can you talk about how Ben Roethlisberger played following the concussion?
Like I said leading up to the game, it was a non-issue for us. We had a great deal of belief in our medical team that said he was fine; he was so. I really didn't think about it today.
 
How do you think he played?
He played well; he made throws. Even when he missed on some, he had great ball location. He did a nice job of leading us today.
 
Can you talk about Santonio Holmes' punt return?
We had a great deal of respect for their punt return team. We talked during the week that we had to make their strengths potential weaknesses. We felt like this guy was going to kick the ball down the field, but if we hustled and got bodies on bodies, we would have some vertical grass with Santonio. We worked at it and talked about it; it happened for us; it happened at a big time.
 
Why the fake punt?
We also worked on that. I was going to be aggressive. I want our football team to know that I have a great deal of belief in them; and that we are not going to play scared; we are going to play to win. It helps when you have the kind of defense that we have. I tend to play to that in situations like that and also going for it on fourth-and-goal. We have a ways to go in regards to those situations; we have had more failures than successes. The football team; specifically the defense, tends to back us up.
 
What were your thoughts watching the games this weekend?
At that point, I narrowed my focus to what was important. Needless to say, yesterday it was something that was noteworthy.
 
Did you have second thoughts about that deep pass from Byron Leftwich to Limas Sweed?
No; we have a great deal of belief in our defense, even when we don't execute. It was a heck of a play by them to get the ball to Darren Sproles. I had no second guesses whatsoever.
 
Did you come out healthy?
I think we did. We had a couple bumps and bruises along the way, but nothing that is noteworthy at this point.
 
What does it mean to be on the brink of the Super Bowl?
This is not my story; this is the story of the 2008 Pittsburgh Steelers. My thoughts and feelings are in line with theirs. It was a big win today, but we keep it in perspective to play a good team next week.
 
Can you talk about LaMarr Woodley's play today and did he hit a wall down the stretch?
I tease him about that, but really he has not. He has played at a high level. The thing that we need from him is consistent pressure. I think that he provides that; it does not always manifest itself into sacks; it did today, and in a timely manner for us. He is a good football player; he is a young guy who is going to continue to get better. We are glad that we have him; he played big today. That doesn't mean that he hasn't played big throughout (the season).
 
Is it tough to beat a team three times in one season?
I personally don't subscribe to that hocus-pocus to be honest with you. We are going to go play them; it is two good teams. They play the way that we play. It is going to be a knock-down, drag-out (game). What happened in the other two games will have no bearing on the outcome of this game. The other two games were close; one went into overtime and the other one was low scoring. It doesn't mean that is going to be the case this week. We are going to prepare with respects to that; and understand that each individual performance stands on its own. We aren't buying into that.
 
What allowed Heath Miller to be used so effectively today?
Heath is a solid guy; he does a lot of things well. When we dial his number, he generally delivers. We dialed his number a little bit today. The tight end position was one that could make a few plays; Matt Spaeth made a few plays in the first game (against San Diego) when Heath missed the game. He was able to participate and deliver for us today.
 
Have you ever used Ben as a punter before today?
We have worked on it and we were prepared to do it. The big thing is that I was afraid to attempt a long field goal because I was afraid that they would put (Antonio) Cromartie back there; I have seen that highlight. We decided to punt it, and punt it with Ben; and hopefully they wouldn't put anybody back there and he would keep it in the field of play. He did a nice job.
 
 

STEELERS PLAYERS
Quarterback Ben Roethlisberger
Re: On the concussion.
You can't go out there and be worried about getting hurt, that's when you get hurt. Dr. Maroon and the rest of the training staff, John Norwig, they did a great job all week. Even last week taking the proper precautions and steps. They wouldn't have had me out there, and I wouldn't have been out there if we weren't 100 percent sure that I was going to be ok. I think the line did an extra good job of protecting me, making sure I didn't get hit. I felt good out there.
 
Explain the long passes today?
It was one of those things that we saw some single coverage's, the guys on the line protected well. The ball was flying well tonight. I actually overthrew some guys that I didn't think I could overthrow. We saw some things on tape that we tried to take advantage of. Fortunately we did get the P.I. (pass interference) on the one.
 
Re: The play of the offensive line tonight.
They did a great job in every phase of the game. I can only remember one sack, and that was just miscommunication on everybody's part. They did a great job in the pass game. They let Willie (Parker) run for over 100 yards. In the second half I don't believe that we punted, which is very impressive especially on the third downs, we had a lot of third and longs.
 
Were has the running game been?
It's been there. Offensively we have kept telling people that we're fine. We put up 35 tonight so I think that we showed people and shut the critics up that we can score points if we have to.
 
Re: The third downs in the third quarter.
The line did a good job of protecting; that gave me time. Backs stayed in to chip, the receivers did a good job of getting open. They made some great plays when they had to. We used a lot of clock, went down and scored, that was big.
 
Did you get tired in that third quarter playing over fourteen minutes?
We liked that. The linemen might have a different answer, but we like that. It was fun. We feel we can really take teams hearts if we can do that. We really feel we did that tonight.
 
Did the time fly by in the third quarter, or did it feel like you were out there forever?
It went pretty fast. You look up at the clock and see seven minutes left in the quarter you wonder where all the time went. When you're out there you can see the linemen breathe and sweat a little more. Its fun and I think they like it just as much as the coaches do.

How much blitz did they show you tonight?
They showed us some, not a lot. I'm sure not as much as we'll see next week. They showed some stuff. We did a good job, Justin (Hartwig) and I communicating and the rest of the line being able to slide and picking some stuff up. They did blitz, but we did a good job of picking it up when they did.
 
Did you run them out of their blitzes early?
I think so I think the deep balls maybe backed them off a little bit. We noticed their safeties were down in the box and wanted to give it a shot.
 
Re: About playing Baltimore next week.
We're going to enjoy this one tonight. It's going to be a battle to play a team three times in one year, especially a divisional opponent, the rivalry that we have. It's going to be a battle. It's going to be one for the ages, I have a feeling.
 
How important was the extra week off?
Huge, it was good for all of us. We all got a little rest and we all felt good.
 
Re: The only home team to win this weekend.
We said that going in there that every home team that had the bye lost. We said lets be the one that turns it around. I think that we kind of all wanted to go out and play our best football, and I think we did that.
 
Re: Three straight runs to open the game.
That's got to be a Bruce Arians first maybe. When it's working it's working. We saw something, thought we could pound them, and the line did a good job doing it.
 
Did running change their defensive strategies?
You wear them down, they are rotating guys in and out. It motivates offensive linemen when you pound the ball, and the defense kind of gets demoralized a little bit. it's one of those things that you put it right down their throat and our guys did a great job tonight.
 
Re: On the tight end play today.
It was big we didn't have Heath (Miller) the last time that we played. He did a great job on the touchdown play. He is a last read on that play, he was just blocking and blocking and then he just leaked out. It is kind of a feel thing for him, I'm glad he let the guy go because I had nowhere else to go with it.
 
Was Willie (Parker) the Willie of old today?
I tell him this all of the time; "just trust yourself and believe in yourself." He's too good of a running back to question himself. Should I bounce it to the outside or go up the hole? I said "you know what Willie you trust yourself and do what you do best," and he did that tonight.
 
What does it mean to have a championship game here?
It's big, the last time we were here was my rookie year and I didn't play well so I'll be looking for a little redemption. They are a good football team and it's going to be a great battle.
 
Are you naturally left footed?
I was going to say I wasn't, but yeah I am. It was one of those things that we put in two or three years ago and we brought it back out. Just kick it down there and hope they don't return it.


Running back Willie Parker I want to give credit to the offensive line and of the offense as a whole, and to the team. I want to thank the man up above for giving us another opportunity to make another run for the championship. I want to thank everybody on the team and the defense. They've been carrying us all year long and now it's come time for the offense to step it up in the playoffs. I just want to give a big thanks to everybody.
 
Talk about the third quarter.
We came into this game wanting to keep the defense off of the field. They play best when they are well rested and we wanted to make some plays. And that's what we did. We made plays when it counted and took a lot of time off of the clock.
 
What brought back the emphasis on the running plays?
I can say, from a running back struggling in the earlier part of the year, he's found his niche and he's feeling 100 percent and now he's out there making plays. I'm doing a lot of stuff that I never used to do. I have to give a lot of credit to the offensive line, they blocked really well tonight.
 
What are you doing now that you didn't used to do?
I'm not struggling anymore. It's real hard for a running back to make plays when he's struggling and you're out there trying to make plays instead of going out and playing confident.
 
Were the guys up front having fun?
We all were having fun. They definitely were having fun. There was lots of smiles and laughing. We definitely came out today with one mindset and got the job done.
 
How important was that first drive in the third quarter?
It was real important. We were in the halftime and we were saying that we needed a double score. We definitely came out and did everything we could to get that double score and put down their team. We came out at halftime and made the plays that we needed to score those points.
 
Have you ever been involved in a third quarter where you've held the ball for that long?
I don't think I have, but it felt good doing it and it felt good taking the life out of that defense.
 
What did Jerome Bettis say to you before the game?
He just told me to believe in myself. He heard and read all week long about how I am healthy and he said he just wanted me to show him. I looked him in his eyes and put my hand over my heart and I didn't really have to say anything. He understood what I meant.
 
Why has it been so tough for you in the past when playing against the Baltimore Ravens?
They're stingy. The thing about the Ravens is that they are going to fight like we are going to fight. It's going to be a tough, brutal matchup. We just have to go out and make plays like we did tonight and try to keep our defense off the field.
 
When you won the Super Bowl a few years ago, Jerome Bettis was "the man," and you were like "the second man." Do you feel like "the man" now that Jerome's gone?
I was just frustrated because of the injuries. It's not about who "the man" is or isn't. I'm just trying to help this offense and this team to victory. We're trying to be victorious. This year, it is more on my shoulders than it was in 2005. Back then, I could kind of relax a little bit because he was taking more of the carries, but this year, it's all about me.
 
How important is that?
It's really important. Now is the time for everything. This is the glory; this is what we work for in training camp. I'm definitely glad that I'm healthy again and I'm glad that we did what we did today to make it to the AFC Championship.
 
Re: Reaction to the three running plays to start the game.
Being a running back and starting off with three running plays, you're happy about it. You wish you could run it ten straight times. We just have to go out there and execute it.
 
Re: Commitment and will to play.
It is the commitment and will. We're going to run the ball no matter what. We're going to make mistakes, but we're going to come right back to the line. I think everybody believes, and that is the main thing.
 
Re: Surviving through playoffs.
This is only one game, but we just have to keep trying. Forget surviving, we have to keep making plays and do whatever it takes to win the game. 
 
You talked about earning respect for the run. Can one game do that?
One game can't do that, but one game can give you confidence for the games ahead. The Cleveland game really set the tone and now this game gave us the foundation of what we want to be.
 
It seemed like there was a lot of zone running plays?
Yea. They know counters and so I just ran right at them until they prove that they can stop it. I just wanted to run right at them and take the life out of the defense.
 
Re: Touchdown run and the toss.
It has been a long time. We didn't even practice it. We just came out and called whatever. When you have a successful running game and passing game, your play-calling is real easy.

LB LaMarr Woodley
 
Did you have a chip on your shoulder with all the questions this week?
"Not about myself, not a chip about myself, [but] about this team, period. This is one of those games where you win or go home. I definitely wasn't trying to go home right now."
 
How would you describe that third quarter where they had one snap the entire quarter?
"I didn't even know [that]. That's kudos to our offense, doing a great job out there and not keeping us out there on the field."
 
How big was taking [Darren] Sproles away from them?
"It was real big. We definitely didn't want to get him going. I think, early in the game, we did what we were supposed to as a team by staying in our rush lanes and not allowing him to see the hole and hit it. I think he might have gotten us once or twice, but, after that, we contained him pretty good."
 
How physical a game will the AFC Championship Game be between you and the Ravens?
"Really physical. This is the road to go to the Super Bowl. It was physical the first two times that we played them, so we won't expect anything different."

 
 
 
 
TE Heath Miller
 
Can you talk about what your offense did today, especially on that first drive of the second half?
"We talked [about] any time you score to end the first half, and you get the ball back to start the second half, that's a crucial drive because you can score back-to-back without them having a chance to answer. That's what we did today."
 
What about the way the offensive line protected your quarterback?
"They did great. It's a group of guys that battled all year. They took some knocks from people outside of our locker room, but they just keep on the grind, [they] keep working. They're playing as good as they've played all year."
 
Comments re: AFC Championship Game
"We know what Baltimore is capable of doing. They are one of the best in the league at what they do – pound the ball rushing it [and] play great defense. It's going to be a tough match, but we're happy to be at home."

 
DE Brett Keisel
 
Comments re: the AFC Championship Game
"It's great. We're exited. We have a tough, tough, tough, team coming in here. They know us. We know them. It's going to be a big challenge, but we're one step away and we're happy to be at home."

How physical a game do you think it will be?
"It's going to be very, very physical. Both teams know what's at stake. Both teams know each other. Both teams like to run the ball and play tough, hard-nosed defense. It's going to be a very physical game."

 
WR Santonio Holmes
 
Re: offensive performance
"I'm pretty sure we answered all questions about how our offense struggled. When we really needed our offense to step up – when we needed our run game to be on-point, it's been there all year. Willie [Parker]'s been in and out throughout the whole season, but today we were so glad that he's back and carrying the load for us."
 
Is that what he's like when he's healthy? Is that what we haven't seen?
"He's given you guys four years to look at him and know exactly what he can do. Missing the playoffs for us last year was really big. We really rally behind him. This year, we've got him, and we're going to keep moving forward."
 
What are your thoughts on Baltimore's performance yesterday?
"Their defense came out fired up. They were ready to hit those guys in the mouth. They were playing as hard as they could. They created a couple of turnovers that they needed. And they won the ball game."
 
Home teams struggled this weekend, but you guys didn't. Why?
"That was something we talked about throughout the sideline at the end of the game. All the home teams – the one and two seeds – they weren't playing as well. But we knew the road to the Super Bowl can run through Pittsburgh once we saw that Baltimore won the game. It was time to turn it on from there."
 
You picked a pretty good time to take a punt to the house.
"I don't think it would have been any bigger if it was during the season. It was a special moment for this team."
 
What did you see? Was there a seam?
"They've been out-kicking the coverage all year. I don't know if many teams have returned the ball for touchdowns against them on the punt team. But today, it was there. The field was kind of sloppy. I knew their guys weren't going to be able to stop and cut and break down – you know, make the tackle like they are supposed to. It just opened up for me."
 
By taking all those long shots down the field, even though they didn't connect, did that loosen them up a bit?
"Oh, yeah, because they were ready to get after us in the run game. They knew we were going to come in and pound the ball. That's Steelers football. They couldn't stop us, so it allowed us to have passes over the top of those guys."

 
LB James Harrison
 
Re: the pressure on Chargers QB Philip Rivers
"Anytime you get hit, it's going to throw off your timing. The fact that he did get hit and sacked may have thrown off his timing, and the illusion of pressure – pressure that's not actually there because you are used to getting hit every three or four seconds."