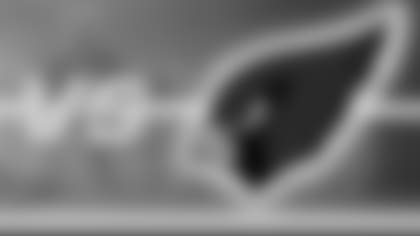 ](http://www.steelers.com/adPromo/clickThrough/processClick.io?adPromoID=95922)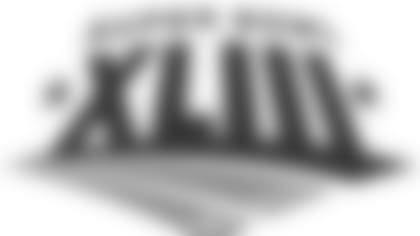 STEELERS vs. CARDINALS SUPER BOWL XLIII SUNDAY, FEBRUARY 1, 2009 KICKOFF IS AT 6:00 P.M. TELEVISED ON NBC RAYMOND JAMES STADIUM
(on his phone conversation with President Obama) "Actually I couldn't hear him. I heard a congratulations and I thanked him for it, but I didn't hear much of the conversation."
 
(on if he could have imagined himself winning the Super Bowl) "Yes I could. That's what we all work for. That's the planning that we put in for it, like 31 other guys. Somebody's going to be the one, and I'm just thankful that it's us this year."
 
(on the many momentum shifts in the game) "There's going to be ebb and flow. Let's face it, Arizona is a great team. I take my hat off to those guys, players and coaches, administrators. This is what the Super Bowl is supposed to be about. It was, and hopefully the fans of football enjoyed it."
 
(on his team dealing with the momentum shifts) "I wasn't surprised in the least bit about that. If you look at our story this football season, that has been our story. We had to win the division in Baltimore under similar circumstances. Our guys don't blink."
 
(on the momentum shifts of the game) "That's been our story all year. We've got a team that doesn't blink in the face of adversity. It's never going to be pretty or perfect, if you will, but they've got a great deal of belief in one another. They've got a great deal of resolve, and it was put on display. Our defense gets a lot of recognition for what they're capable of, and rightfully so, but what you saw from our quarterback and our offense at the end of that football game is what they've provided for us all year. When we've needed it the most, they've done it and done it big. That's a rerun for us. We did that in Baltimore to win the division. We're a team and that's why there's no division in our locker room, because those guys know that when the chips are down, number seven and company will ante up and kick in. I'm just so happy and proud of them. If I could win any way, it would be like that. All people being involved and having to deliver for us is truly special. As a coach, it's special."
 
(on the Lombardi trophy) "I actually never even touched it. I see five of them everyday when I do go to work. I know what they look like. I'm just glad that I can do my part in terms of contributing to that trophy case."
 
(on Santonio Holmes) "Santonio is a guy that just loves to deliver in big moments and in big games. I think I said it earlier in the week at one of the eight or nine interview sessions I had: what he did tonight was similar to what he did in the month of January in the playoffs to get to this game, and was also similar to what he did for us in Baltimore to win the division. In big moments, we know what we can get from him and we appreciate it."
 
(on Ben Roethlisberger's progress from his last Super Bowl) "He's not the same guy he was in the last one. He was a young guy in the last one. He's a franchise quarterback that we have a long-term commitment to. He's our guy, and he showed why today."
 
(on his thought process when Larry Fitzgerald scored late in the game) "I actually was thinking that if they're going to score, that's how you want them to score: extremely quickly as opposed to just milking it and just going down the field and then not having enough time to execute a two-minute drive. As soon as we missed the tackle and he was running down the field, I probably was over it by the time he got in the end zone because we've just been in those situations so many times. (They're) never pretty, but (we) never blink either."
* *
(on what he said at halftime) "We talk about moments. We talk about (the fact that) games are decided in situational football, and we you back up that talk with action in terms of how build our team, how we prepare. We probably practice two-minute, redzone, goal line, short yardage (situations) more than a lot of teams. When you watch highlight shows, that's the football game. It's not the first-and-10 plays or the second-and five plays, unless they go 75 yards and hit their head on the goalposts. We embrace those moments; we believe we were built for those moments, and the guys proved it with their play. At halftime, I said the same thing that I said before the game. The things that run through a team's mind during a game like this—you don't want to give them too much to think about. I told the guys to honor the men that have come before them in this game with how they play. There're a lot of people who played the game of professional football, and their personal sacrifice has created an opportunity that this game is what it is today. How we play the game needed to add to that. We wanted to play physical. We wanted to honor those guys with how we played today. Hopefully, we did that."
 
(on questionable calls) "I don't comment on officiating. I haven't done it all year. I'm not going to start today. Officials don't determine the outcome of games and truly: coaches don't determine the outcome of the game, unless they screw it up. Players make plays; players win games."