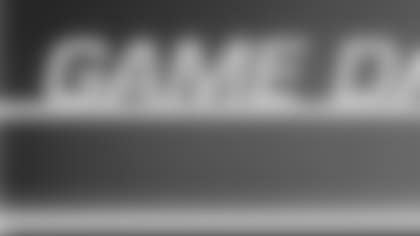 ](http://www.steelers.com/adPromo/clickThrough/processClick.io?adPromoID=95922)
 STEELERS vs. BROWNSSUNDAY, OCTOBER 18, 2009KICKOFF 1:00 P.M.HEINZ FIELD
HEAD COACH MIKE TOMLIM Coach Mike Tomlin: **It's great to bring a good weeks preparation to close with a victorious game. A lot of things were done at a high level, but of course, we continue to fall short of perfection. We acknowledge that.   But we don't evaluate on Sundays, we play on Sundays and we get back in the lab on Mondays and look critically at our performance. As I sit her today, I acknowledge that ball security is something we have to improve at. It leads to turnover ratio, which we haven't been great in. Probably in the bottom third in the league in that, I don't know specifically where we are. When you lose the turnover battle the chances are you potentially expose yourself to losing football games, but we were able to win today. Big plays on offense. Ben Roethlisberger] did a nice job along with a lot of other people. We got some critical stops. We'll take the win and move forward.
 
**Are there any injury updates?**
Nothing of any significance. Everyone that went down in the game came back into the game. I'm sure we'll have a minor list tomorrow but nothing as we sit here today.
 
**Did you expect to see Josh Cribbs to play at the quarterback position so much?**
It didn't surprise us due to the number of adjustments they have in their lineup. The tight end being inactive and things of that nature would lead you to believe potentially they were going to do some Wildcat. So we prepared for it during the week. Just because you prepare for it doesn't mean you can stop it. 16's [Josh Cribbs] a special guy as we continue to see in a lot of different phases. I respect him.
 
**Do you feel good with your record at 4-2?**
We don't care where we are.  We're just going to try to continue to get better and win when we step into stadiums. We were able to do that today. We're not big picture guys, it's going to all sort out in the wash. The thing is as we continue to push through this journey we better continue to be on the rise. That's our focus.
 
**How was watching Ben Roethlisberger today?**
He's really good, he's in total command of the offense. It's fun to watch at times.
 
**Did he take over with an audible on the first touchdown when he waived Bruce Arians' play?**
 No, these guys have got coach-to-quarterback communication at times. I don't know, he might have been waiving off the personnel change. I don't know specifically who made the call, I really don't care.
 
**Did the [Cleveland Browns key in on the running game?
Well they've got a big guy in the middle there 92 [Shaun Rogers] who's pretty good. It's a pretty good place to start in terms of that, but they did. When people do that, we've got to be willing and capable of throwing the ball vertically down the field which is what we're able to do. We don't care by what means we move the chains or light up the scoreboard, as long as the job gets done. A lot of times what we do is dictate it by what our opponents do and we're O.K. with that.
 
Did you put Mewelde Moore in the fourth quarter due to ball security being an issue?
No, Mewelde's [Moore] earned the right to play. We feel very comfortable with what he's capable of doing. Had an opportunity to finish the game out with him. He's a very decisive, deliberate, one-cut runner. The kind of guy that's capable of moving the chains in those circumstances, so we gave him the football.
 
How did Troy [Polamalu] look in his first game back?
I thought it was a good start. I think how he feels tomorrow will be critical as we move forward, but good to see him back out there. Good to see him with the ball in his hands.
 
What about Willie [Parker]?
Same thing. We'll see how he feels tomorrow, but good to get him back in the fold and working.
 
Were you happy with [Travis] Kirsche's step in for Aaron [Smith]?
Just a knee jerk response today; Yes. Again, we'll let the tape do the talking for us and I've yet to evaluate the tape and the minute details that are critical to playing that position well. That's what Aaron [Smith] excels at. We'll wait until we look at the tape before we pass the judgment on the quality of their play, but overall as a unit, I thought we were above the line.
 
How long is Hines [Ward] supposed to hold on to the ball after the missed touchdown?
There was an emphasis a few years ago of maintaining possession of the ball through contact of the ground and I think that was the issue there. There were no qualms with that. I'm still trying to figure out what happened with that Ryan Clark interception. If anyone understands that one, explain it to me.
 
They said his momentum caused the touchback.
I have no idea what Walt [Anderson] was talking about

Re: The overturned touchdown.
The ruling that I thought was that you have to have control while you're in the end zone. What the ref said was that you have to continue, no matter how many times you roll. On the second roll the ball hit my thigh and moved a little bit. I had complete control of the ball when I caught it in the end zone. The ruling is that you have to maintain control while you're moving on the ground, so. I wish I would have got it. I wish they would have just given it to me. It was a good pitch and catch, unfortunately the ball moved on me.
 
Re: You seemed to be wide open a lot today.
For some reason on the touchdown ball I was just supposed to be in the right area. Santonio (Holmes) thought the ball was under thrown to him and he let up. Ben was actually just throwing it to the area, he saw me and anticipated me to be in that hole. He threw a rocket right over the linebackers head. When I caught it there was nobody around and I just went in for the touchdown. The one before we had a great play-action, all the linebackers moved up, and I was just running free. I think Heath Miller was one on one on the backside with the safety and cleared the field for me. Santonio was open on that play too. We had two people open the linebackers bit on the run and left me alone to run down the field scotch free. When I caught it Santonio was yelling that there was a guy coming from behind to try and rip the ball out. All in all Ben is playing great football; we're putting it in his hands. When you talk about the elite he's right up there, we open it up for him. He's definitely displaying the talents and abilities to be a great quarterback in this league. We as wide receivers love catching balls, but he's making reads, spreading the ball around. Santonio and I both went over a hundred (yards) again. I think Heath was close to a hundred.
 
Did you know you were close to a personal high in yards today?
No, Dave doesn't tell us on the sideline how many yards we have. It was great to have that game in Heinz Field. I like to do it in front of the home crowd, and get a win. The first pass that Ben threw to me got tipped at the last second. That would have gone in for a touchdown. Right when I was about to catch it he put his hands up and tipped it. It's all about opportunities, I just try to take advantage of the opportunities that I do have, and that's what I preach to all the other guys. We all want the ball out there, but you're only as good as your opportunities. It was kind of reminiscent to when Tommy Maddox was here, we were slinging the ball around. I've been in passing leagues. I think the way we do it and still run the ball effectively lets us go out and make plays in the passing game. You take the turnovers that we had, I think there were three, you take those away and we're putting up more yards. I think we had over five hundred yards of offense. You take those turnovers away and we still have more yards to get. I think we're getting better in the red zone area. When we get down there we are starting to put up touchdowns. Unfortunately they called the one ball that I kind of bobbled back, that was in the red zone. It is just great, we're moving in the right direction. We have to get better on special teams, but (Joshua) Cribbs, is a special player. He has done that year in and year out. It was great to get a divisional game win, and continue to stack wins.

QB Ben Roethlisberger
 
Re: time provided to throw the ball on Heath Miller touchdown pass
I knew I was back there for a while. They did a lot of things tonight, the Browns did, where they were kind of spying to keep me from running and scrambling. On that play, the line gave me time to step up and Health was getting held the whole way and then he just outmuscled the guy when I threw it to him and made a play.
 
How good do you believe this offense can be?
I don't even think we know how good we can be here. Truth be told, I think we have to keep striving for excellence.
 
Can you talk about the fourth-and-one late in the second quarter where you just picked up the first down?
Yeah, we tried to lure them [offsides] and went with the sneak. I think we would have had a pretty good push if I hadn't taken up a three-foot divot when I pushed forward. It was a close play and we got lucky.
 
Did you see the measurement?
Yeah, we just were touching the pole.
 
Does it feel like the offensive personality has changed over the last few weeks?
I think we're doing what we have to do to win the game. And that's being balanced. There, at the end of the first quarter and the second quarter was pretty much all no-huddle with me calling the plays. I give Bruce [Arians] credit,he called a great game there in the second half when we huddled up and called plays. I think we just have to do what we can do. We've got weapons at receiver, tight end, running back. We just have to do the things that we know we can do to win the game.
 
Re: no-huddle offense
I like the no-huddle. It seems to be working well for us. Sometimes it works great for us [and] sometimes, not so good. But, it's nice because you get up-tempo, you can get a rhythm. And I can spread the ball around well.
 
How would you assess your performance this week?
We played okay. I still think we left some things out there. And that's a credit to the Browns – they played well on defense. Myself, turning the ball over – I can't do it – and I have to complete more passes.
 
Re: offensive game plan against league's worst rushing defense.
We came out with the intent to run the ball. When I get to the no-huddle, I was just 'let's get in the shotgun and start slinging it around.' It worked for us.
 
Back in high school, you ran the no-huddle and called your own plays. Do you feel like it's come full circle for you?
I think if you asked the receivers, I think they like it. Two guys had over 100 yards, I'm pretty sure. Heath [Miller] had a bunch of yards. The backs are getting the ball. Everybody is getting touches, so I think they like it as well.
 
Can you put a finger on what went wrong with your interception?
The one that I threw down the middle, Heath [Miller] was supposed to get over and grab that back-side safety. The linebacker was holding him the whole way down the field, so we couldn't get out and affect the safety. I tried to take a shot over the top to Hines [Ward] and just threw it too high. The back-side safety made a play on it.
 
What is your take on Minnesota coming in next week and playing against Brett Favre?
I've never played against Brett. [He's] a guy that I've looked up to, so I look forward to that. They have a great defense, obviously. It's going to be a good challenge for us. I don't know if they won or not, but they were undefeated. We're going to have to be on our A-game on offense.
 
LB Lawrence Timmons
 
Re: defensive sacks
It's always good to have some sacks. I'll take that all day. The D-line made it easier for me. They picked up everybody else, and I just went in and did my job. That's what happened today and I'm thankful for that.
 
Can you assess the defensive performance today?
I think we had a good day. We're always willing to get better. We never settle for anything – that's just the way we go about it. We just take one day at a time and try to play the best we can.
 
TE Heath Miller
 
You've become a really big part of the offense.
I think the offense has always been there. Like I've always said, the defense kind of dictates where the ball goes. I feel like Ben [Roethlisberger] spread the ball out to everybody today and everybody contributed.
 
You've been with Ben for a while. Is this as good as you've seen him play?
This is the best I've ever seen him play. I've seen him play pretty darn good sometimes. I just think, the more you do something, the more comfortable you are with it and Ben has full command of this offense. He's had full command for a few years now. But he just keeps getting better and better.
 
This was a game that had five straight possessions with turnovers. Did you figure this was going to be one of those weird days?
It was. It always seems to be when we play Cleveland, too, because they have a good defense. At this point, we'll take a win any way we can get it.
 
What could the score have been today?
We had a few turnovers there, but, at the same time, our defense forced a few turnovers and got the ball back for us. So, the score is what it is.

Walt Anderson – Re: fourth down measurement
 
Why it was a first down
"The ball has to penetrate the plane of the stake. When we set the ball up ready to measure and we bring the chains out, the chains are set beside the football, they're not put down on top of the football. So I get on the side and I'm looking straight in at that angle. So when the stakes go down I'm sighting in between the nose of the football and the stake. So if the nose of the ball touches the stake then it's a first down. It's kind of like a football touching the plane of the goal line. But we don't actually put the stake up against the nose of the ball because of the way the ball is shaped. The chains and the stake are laid beside...so it kind of depends on the angle you might be looking at it from."
 
 Picture showed ball short of the stick
"It depends on which angle you might be looking. I'm looking from straight on so I guess it's conceivable that's why I don't get it back at an angle because it can be deceptive because there's a little bit of a distance probably in the neighborhood of five or six inches between the actual point of the football and where the stake actually sets on the ground. If you shot at an angle maybe from back behind the ball it might look like it's short. If you shot at angle the other side, it might actually look like it's further in advance of the stake then what it actually."
 
 Where he was measuring the nose of the ball was at the stake?
"It touched the plane of the stake because that's what I'm looking at."
 
 
The correct call was made and you stand by it?
"Yes"