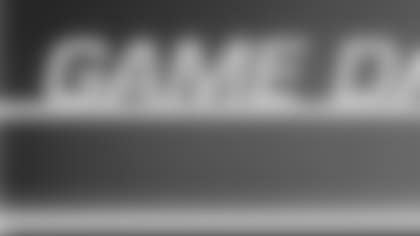 ](http://www.steelers.com/adPromo/clickThrough/processClick.io?adPromoID=95922)
 STEELERS at BROWNS THURSDAY, DECEMBER 10, 2009 KICKOFF 8:20 P.M. CLEVELAND BROWNS STADIUM
(Opening statement) – "To cut to the chase, we fell short in all three phases tonight. We knew we had to stop their perimeter run-game and wildcat football. We weren't able to do that. They got on the perimeter and hurt us for big chunks. They controlled the time of possession and converted first downs and critical moments in that area. We knew we couldn't give up the critical return due to the nature of the weather. We gave up the big return and got them started and it put us behind the eight ball. Offensively, the protection of our quarterback was a big time issue. We couldn't move the chains on third down and we couldn't establish a rhythm. We couldn't get the run-game going that we felt pretty good about going into the game. That about sums it up. When you get beat in all three phases, schematically and performance-wise, we are all to be held accountable, and we are. I like the "fight" in the group and I trust they will continue to do that. It is a close-knit group and I trust that they'll stick together. But fighting and sticking together are not going to win football games. Performance and preparation will. We have an extended week here in preparation for our next performance so we better make moves to get that done."
 
(On not using the run-game as much on third downs) – "Hindsight is 20/20. I thought we used it a few times to start the second half. Early on, we had some looks that we wanted to catch them on and thought we could get the ball out of our hands quickly. We lost a few opportunities and guys didn't come open and we got sacked."
 
(On what was responsible for the sacks) – "It was communication there, initially. Once we got some things communicated, I thought we were soft at times and we lost a few individual battles. The protection of our quarterback is an '11-man and our staff' job. We all take responsibility for that – players and coaches."
 
(On if the sacks affected Ben Roethlisberger) – "I'm sure they did. But again, he is a tough guy so I don't think it shook him in any form or fashion. Not having an opportunity to operate in those conditions is tough."
 
(On being able to pin-point the reasons behind a five-game losing streak) – "We have found new and different ways to not rise up in critical moments and we are losing football games because of it. It happened in all three phases."
 
(On anything surprising out of Joshua Cribbs) – "No, they did a lot of different things with him the first time we played them. He is a special player. He came out of some tackles and we did not do a good enough job of tackling. He did a nice job – they did a nice job."
 
(On possibly kicking away from Joshua Cribbs) – "We actually, believe it or not, were attempting to put the ball on the sidelines. In weather conditions like that, it's hard to control the flight pattern of the ball. That is what happened a few times when the ball ended up in the middle of the field. Not one time did we intend to put the ball in the middle of the field with that guy (Cribbs) because of the history we have with him."
 
(On possibly making wholesale changes to the team) – "We wanted to get (CB) Joe Burnett in the mix and we did. He played at least four series in the football game at cornerback. We were trying to get his feet wet and exposed to some football. We wanted to use Santonio (Holmes) as a situational punt returner to try and provide a spark there. We used Rashard Mendenhall on third downs because of the spark he provides. None of those things were a factor in determining the outcome of the football game. We will continue to take that approach moving forward."
 
(On what the team showed him tonight) – "I thought they fought, like I said earlier. I thought that they stuck together but it wasn't enough to win the football game. This is a results-oriented business. That is a prerequisite for winning. I'll encourage them and expect them to continue to do those things. Fighting and sticking together is not going to win football games.  We are going to look beyond that as we prepare for our next opportunity to play."
 
(On if preparation is an issue) – "You don't feel that it is in the midst of it, but like I said, this is a results-oriented business. If the results are not what you desire, then you have to look at all elements of it and preparation is a part of that."
 
(On if the Steelers are a playoff team) – "Man, we haven't won a game in five weeks. We are just trying to win a football game."
 
(On if this is a low point for the season) – "That is a safe assessment."
 
(On the injury to DE Brett Keisel) – "He had a stinger and once he regained strength, he was able to get back in the game. I think that was the only injury that we dealt with of any significance tonight."
 
(On despite the record, is this still a good football team) – "It is about where you are right now. Records are one thing, but it's about momentum. That's why the second half of the season and December football is so important. Based on recent trends, in terms of our record and how we've played recently, you cannot say that. I'm being very honest in terms of where we are right now."

RB Rashard Mendenhall
(On the run game) – "Once you get down and get behind, you can't really do much in the run game. You've got to start passing and that is what it came down to."
 
(On where the team goes from here) – "It's frustrating but you can't do anything but move forward. All you can do is put in work and move forward."
 
(On preparing for Green Bay after this loss) – "It is what it is. You have to prepare and come back and compete. You can't do anything about what happened in this 6-7 stretch. We'll take the weekend off and come back to prepare for Green Bay."
 
(On if the Browns defensive line played any different in this game) – "No, they played us pretty tough the last time we played them. You have to be able to create things to make it happen offensively and we didn't do that."
 
WR Hines Ward
(On the loss) "Guys are fighting. We are just not putting up wins. That's disappointing to lose five straight - coming off a Super Bowl from last year. It's embarrassing for me. I think it all starts with the individual. We have to continue to go out, work hard and lead by example. We will see who really wants to go out here, play for the pride of this organization and our city, and who doesn't want to be around here. I am going to continue to fight my tail off even though we are not in the playoffs.  There is nothing fun about losing games, especially five in a row. We are better than that. We should play better than that. We are all in it together, players and coaches. I can't pinpoint why we are losing. We all have our hand in it. We, as a group, have to come together and continue to go out and fight these last three games."
 
(On if these are embarrassing losses) "Embarrassing for me? Yes. We are better than that. I see this team put the work in at practice. For whatever reason, we are not going out and playing the way we are capable of playing. There is nothing fun about losing five in a row.  We still have the makeup of the same team that we did last year. People are going to question what has happened to the team and I really can't say. I don't know. You are going to find out a lot about this team in the last three games. We will figure out who is going to quit and who is going to go out and continue to fight."
 
QB Ben Roethlisberger
*
(On whether this was the most frustrated he's ever been) – "Yes."
 
(On what went wrong) – "Offensively, everything."
 
(On the third down struggles) – "We struggled offensively in every way."
 
(On being sacked) – "Give them credit, I guess."
 
(Thoughts on being 6-7 and Hines Ward calling it '"embarrassing") – "Good word by Hines [Ward]. Embarrassing. Disappointing."
 
(On if this team is missing anything) – "Obviously, we're not winning football games and like I said, it's frustrating."
 
(On whether or not the season is over) – "We have three games left."
 
(On the pressure) – "I didn't play my best game and I think it showed."
 
(On whether or not the Steelers are a good team) – "I think we are a good team."
 
(On throwing the football later in the game) – "We went to the no-huddle and tried to pick up the pace. We did well at times, but then it just seemed like we hit a wall."
 
(On whether or not he was surprised at the Browns' defense) – "They brought a bunch of different blitzes and made things hard for us. We didn't play well."
 
(On their final 4th down play) – "Great call. We talked on the sideline and thought we had a good call planned. Santonio (Holmes) was open and they had a guy drop back. I didn't see him till I let go of the ball. I thought he was open and the spy knocked it down."
 
CB Deshea Townsend*
(On the recent struggles) – "Guys have to look in the mirror, look at themselves and see what they can do individually to make the team collectively better. Right now, I don't know if we're doing that."
 
(On the need for results) – "This league is always about results. It's a 'what have you done for me lately league,' not a 'what have you done last year or twelve years before that.' It's a 'right now, production league.' We have a group of guys who are going to stay together. You aren't going to see anybody pointing fingers. You're going to see guys going home and trying to make themselves better."
 
(On the losing streak) – "In spots, we are playing good ball. We're still going out sometimes and playing winning football. It's just we're finding ways in crucial situations not to be playing good football. That's why we're losing these games."
 
(On the rivalry) – "Those guys always play us close. You look at the score and there's never really too many blowouts. They have a good team and those guys are professionals also. They prepare each week. Tonight, we let them make enough plays and they started to believe. They hit it all at the end."