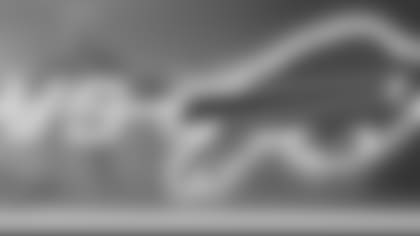 ](http://www.steelers.com/adPromo/clickThrough/processClick.io?adPromoID=95922)
 STEELERS vs. BILLS SATURDAY, AUGUST 29, 2009 KICKOFF IS AT 7:30 P.M. HEINZ FIELD
Coach Mike Tomlin:It was a productive outing for us. It is great when you can pitch a shutout, even in August. There were some really good things; there were also some things we fell short in. We're not going to over-analyze it. We are going to look at the tape like we always do at this time of year and just continue to fight and get better. We had some pre-snap penalties, delays of game, false starts and offsides on defense; things that are going to beat us. There were a lot of good things in the game. I was pleased with the performance collectively, in terms of where we are. We still have to continue to be a team on the rise. I think we are prepared to do that. I like the feel and the vibe in the locker room; the guys know where we are. We have the short week and then we get ready to put an exclamation point on what I think has been a good preseason up to this point.
 
How is Lawrence Timmons?
He is going to be fine. It was his ankle and the x-rays were negative. We will see where he is tomorrow. We will see his ability to run, cut and put his foot in the ground, things of that nature. That may limit him in some form or fashion in the upcoming week because it is a short week, but nothing long-term.
 
Was Ben Roethlisberger as good as his numbers suggest?
He was pretty good, but not only him, but Charlie Batch and Mike Reilly as well. They all did a nice job delivering the ball to the right people. I thought our pass protection was excellent in third-down football.
 
Can you talk about the first-team defense playing into the third quarter?
We decided to do that in the rehearsal game. The offensive unit led us out of the locker room to start the game and we wanted the first-team defense to lead us out of the room to start the second half. We would have done the same thing if we would have been on defense first. The offense would have started us out in the second half. They did a nice job getting off the field. They didn't have a bunch of snaps. Like I said earlier in the week, the snap count was kind of irrelevant. We wanted to play 30 minutes of football and have somebody lead us out of the locker room after halftime; trying to simulate September football coming out of the locker room.
 
What did you think about Rashard Mendenhall's play tonight?
I thought it was similar to how it has been in this preseason. He was decisive with the football; he was running downhill; he was finishing off runs violently. We are still a team in development from the running-game standpoint. I am not displeased in any way with what he is doing from a production standpoint.
 
Does he get any demerits for the fumble?
No. It looked like we got some penetration from the three-technique. (Kyle) Williams, who is a good football player, he got underneath Juicy (Chris Kemoeatu) and created some penetration there. It is just one of those things that happens. There is no question we have to do a better job of ball security. We will always be searching for the ceiling in regards to that. What we want is 100 percent ball security. When we get that kind of penetration, we are not surprised with the negative things that happen on plays like that where the guy is in the backfield.
 
 
Can you sense his confidence level picking up?
I just look at production and play. He better be confident. He has a lot to be confident about; he is prepared.
 
Were you concerned with the lack of success running the ball on first down?
We were committed to running on first down and they were committed to packing the box. Sometimes it is going to be less than pretty. We still have a personality that we are searching for. We wanted to come out of this game with some totes, particularly with 10-plus for the primary ball-carrier, which was Rashard. He ended up with 14 or 15. We got a lot of things done, but not necessarily in the fashion in which we wanted to do it. That's why we will continue to work and get improvement in those areas.
 
Did you see enough from Ben that maybe you might consider not playing him at all on Thursday?
We will take a look at that next week. Ben is the type of guy who if his guys are going, he is going to want to go. I'm sure they are going to get some snaps. The extent of how much play they are going to get is to be determined.
 
Did Stefan Logan maintain his play like you hoped he would?
I think he averaged 14 or 15 yards on punt returns. I would have liked to have gotten him a kickoff return, but I am not going to complain about a lack of opportunities in that area. That means you are playing good defense. He has earned the right to continue to be watched. I think he has our attention. We will take him down to Charlotte and see what he has down there.
 
Has Keyaron Fox stepped up his play this year?
I thought he showed signs of that last year. There was not much evidence because he was our fourth inside linebacker with Lawrence playing. This guy knows how to play the game. He probably has a better comfort with this being his second year in the system in terms of what is being asked and what is going on around him. This guy is a good football player. That is why we were interested in re-signing him. We are glad we have him. We have a great deal of confidence in him. He has earned that.
 
Has Limas Sweed shown the improvement you hoped to see?
He has, along with those other second-year guys. That is the standard for those guys. We are looking for some other guys to join Sweed and Mendenhall in terms of providing some of the contributions they are providing. We have put a lot of pressure on those second-year guys. They have to make a big step for us and make plays for us. Limas is one that is doing that. Some others have to join him.
 
Any other injuries?
We have some minor things. Carey Davis has an ankle; things of that nature. We will have a better understanding of where we are from an injury standpoint after we examine them in the morning. We have nothing major at this point where we think it is going to be an issue moving forward.
 
Did Nick Eason's injury happen during the walk-through?
Nick got kicked in the calf at practice a couple days ago. It just didn't improve. I think it was Thursday. We had a walk-through yesterday and we were hopeful. We kept him off of it. He came out here and ran on it before the game, but it was below the line, so we didn't play him.
 
Do you temper your enthusiasm of the rookies?
We don't care by what means somebody got here. If they are capable of helping us win, I am not looking at guys as rookies but as guys vying for jobs. They have put themselves in position to compete for work and we are just going to continue to watch. There is no question as you go through this thing you are more concerned with what is going on with them off the field in terms of being acclimated as professional athletes. There play is there play – if it is above the line and they can help us, they are going to be with us.

PLAYERS Ike Taylor
 
Do you think 41 (Stefan Logan) made the team with the last two weeks?
 
That's for Coach T (Tomlin) to decide. Looking at him on tape and what he's doing on the field, he's been very impressive.
 
This game is as close to a regular season that you play. Are you happy with where the defense is?
 
Not at all, we played alright, we played ok enough to win, but the goals that we have on the defensive side that was not our standard. We can go back and make corrections on Monday.
 
It has to be a good feeling when your defense out scores their offense?
 
It's always a good feeling when you come out with a W.
 
Casey Hampton
 
Can you remember when you were a young bubble guy and feel what some of these players are going through?
 
I never was a bubble guy, so I don't remember that.
 
Do you feel for them though, knowing some of them may not be here in a week?
 
That's the nature of the beast. You tell them when they go out there that they are auditioning for 32 teams, so you got to go out there and do your best and hopefully that is good enough.
 
Stefan Logan
 
Re: On making the team.
 
We'll see how it goes. I don't know what direction they want to go in. Hopefully a good direction and I'll be on the team.
 
You seem comfortable back there, even on some fair catches. Do they have fair catches in the Canadian League?
 
No there is no fair catch in the Canadian League. They have to give you a five-yard halo, once you get the ball you have to return it every time. Even on kickoff returns there are no touchbacks. If it goes into the end zone it is a point for the other team. They do that because the field is so big and wide so you have a chance to catch the ball and make some good yards. I felt pretty good out there. As long as you have confidence, coach will gain confidence in you.

What did you think of the first team units out there in the first half?
It's still August football out there in some ways. We had a pre-snap penalty on offense, delay of game, false start. We had a pre-snap penalty on defense. We put the ball on the ground, I like the way we're moving it. I see some good things, but still see some things were the Steelers are still beating the Steelers.
How do you think that the running game looked in the first half?
I thought that it was solid. We are eliminating negative runs, which is good. I still think that we can do a better job of quality penetration a little bit. Once we get these backs to the line of scrimmage clean we have a chance to have a productive running game.
What did you think of the first team offense after you guys did pretty good after you got off to a slow start?
Yeah we did. That last drive was a no-huddle drive, which is good to get a little work in at home. Really proud the way the guys were able to move the ball and listen to communication, we changed some plays at the line of scrimmage. Overall really happy, we made some mistakes early, but then drove down the field and scored.
Are you guys ready to go for the regular season?
I think so. We'll see how it goes.
Re: Running game and Rashard Mendenhall
We wanted to emphasize the run tonight. Even when I got in the no-huddle I called out a run. It was good Rashard (Mendenhall) did a good job, Mo (Mewelde Moore) it was good.
What did you think of the defense tonight?
I think we did pretty good. There is some things that we can improve on. We can improve on our blitz timing and a couple of other things too.
How about yourself, you were all over the field tonight?
Coach gave me some good match-ups, and I took advantage of them. The interception was just being in the right place at the right time.