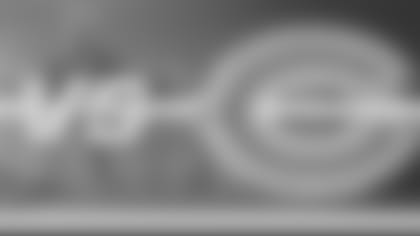 ](http://www.steelers.com/adPromo/clickThrough/processClick.io?adPromoID=95922)
STEELERS at BEARS SUNDAY, SEPTEMBER 20 2009 KICKOFF 4:15 P.M. SOLDIER FIELD
POST-GAME QUOTES STEELERS QUOTES - Below BEARS QUOTES - Click on Link
COACH MIKE TOMLIN Opening Statement
"I'd like to tip my hat to Lovie Smith and the Chicago Bears. They played a very good football game. They fought until the very end. They didn't blink, and they found a way to win it. We desired to do some things today, and we were unable to do them. I thought Jay Cutler was very good with the football. He faced some pressure, but he made great decisions. He put the ball in great locations, and the Bears converted third downs. They did enough to win, and we didn't. We accept responsibility for that, and congratulate them at the same time. We understand that they had a part in the outcome in this football game. We'll make adjustments and move forward."  
 
On the performance of kicker Jeff Reed
"I haven't talked to Jeff yet about why he missed two kicks. Of course, this is uncharacteristic of him. He just kicked the game winner in overtime last week, and that's what we're used to. We aren't used to what happened with him today."
 
On the Steelers' running game
"I'm not overly concerned about what is written or said about our running game. We are just trying to play, and play to win. We don't blink. We've got a commitment to doing what it is we do, and doing it how we do it. The end result is the end result. I'm not going to pat myself on the back because we ran for a decent amount of yards today. We lost the football game. I'd rather run for no yards and win."
 
On the long drives by the Bears
"Within that, there are significant plays, some more significant than others – third down plays being one of them. The Bears did a nice job with this, and I have to compliment them. Cutler stood in there and threw some balls, drifted away from some unblocked people and so forth. They did a really nice job and I'd be remiss if I didn't compliment them on how they performed in those situations."

STEELERS PLAYERS Jeff Reed, K
On his performance
"There's no excuse. First of all, I want to congratulate Robbie (Gould) for making the game-winner. I've been in those shoes plenty of times, and I know how great he feels right now, as opposed to how I feel. There's no excuse; I missed two kicks. Actually, what it was is that I was trying too hard on both of them; that's what happens to a kicker when you hook them. I thought the first one was going to sneak in, but I didn't give the second one a chance. I'm just embarrassed because these guys fought their tails off to win the game. If there's one player who can single-handedly lose the game, then I'll take credit for it… I know it's a team game; I'm always the first one to give credit to the guys if I hit a game-winner – the whole team – because they got me in position. But, I was down there twice, and both were makeable field goals. I don't care where I was kicking or what the conditions are. If I'm on the field, I have a fair chance to make a kick. It's a terrible feeling, but at the same time you have to fight another day."
 
On the conditions playing a part
"It was a bad field, but we play on a field at Heinz field that isn't that great, and I've been fine there. It's not an excuse; I didn't slip; I missed two kicks."
 
Santonio Holmes, WR
On giving this game away to the Bears
"Obviously, if you shoot yourself in the foot, you're going to allow the other team to capitalize on the mistakes that you made, and we made too many today."
 
On the incomplete pass to him in the end zone
"(Charles Tillman) tapped it just enough to throw the ball off its course of landing where it was supposed to."
 
On Jeff Reed
"We thrive on situational football. You got to have your defense step up. You have to have your Special Teams play a big part, especially if your offense isn't getting the job done… But, there's not even a blink in our eyes that we're concerned about what Jeff did. We know that he missed two field goals. We know that those were big field goals. And, both teams need to capitalize on situational football."
 
Ben Roethlisberger, QB
On the performance of Kicker Jeff Reed
"I have all the confidence in the world that next week he could kick a game winner. You never know. We're not down on him one bit."
 
On this being a team loss
"We left some things out there, offensively. We shouldn't even have to put Jeff (Reed) in that position. We should go out there and win the game. We lost as a team, and we will move on."
 
On the Steelers' offensive performance *
"I thought that we were good offensively. But, we shot ourselves in the foot too many times. We made a mistake here or there, but overall, I think we did a good job offensively overall."

Rashard Mendenhall, RB
*On the running game getting going
"It always feels good, but it doesn't mean anything when you lose. We just have to come back next week and now we're looking towards our next game and make corrections from this game. It's all about winning."
 
On the playing surface
"It's just a little different feel when it's raining, playing with a wet field and a wet ball. We have to change gloves, some guys take gloves off, so it's just a different feel you have to get used to."
 
On not finishing
"With our team, we feel like we can win games. We were in position to win and we didn't do that. I feel like we shot ourselves in the foot a couple of times, but that's part of the game. Chicago's a great team. It's the NFL, and any given week anyone can win. We just have to regroup and keep moving."
 
 
Hines Ward, WR*
*On finishing games *
"It's disappointing. When you're playing on the road, we've got to finish things off. There's no question we left a lot of plays out there. The only thing we can do is learn from it. Review it, watch it, study it. Over the course of 16 games, you're going to have some of those games. You can think you ought to have won or you should've won, but we didn't. Regardless what the stats and numbers show, we didn't come in here and walk away with the 'W'. That's all it boils down to."
 
*On letting the game get away
"Yeah, anytime you have the opportunities to score points and put points on the board and come away with nothing, it takes a little wind out of the team. Playing on the road, that crowd got behind them. They did what they had to do; they kicked the field goal at the end. That's what you got to do when you're playing at home. We let one slip away from us."
 
On behind kicker Jeff Reed
"Jeff's a professional. Last week he bailed us out. It's just business. You can go from an all-time high of kicking a game-winner, and then feeling at an all-time low coming up missing two. But we still have confidence in Jeff. There's no need for anybody to say anything to Jeff. Jeff knows what's expected of him. We just left some plays out there."