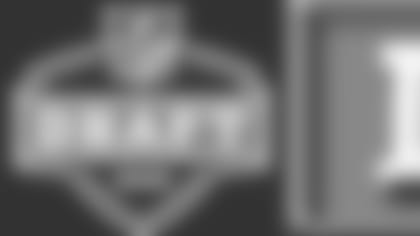 DIRECTOR OF FOOTBALL OPERATIONS KEVIN COLBERT AND COACH MIKE TOMLIN April 27, 2008
Kevin Colbert:We'd like to wrap up the day, the draft, the weekend. Of course, as we are every year, we're happy with the way things turned out. We think we got some quality players, players that we were very interested in throughout this whole process. It broke pretty well for us. We didn't feel we reached for any position. It got close a couple of times, but really we came away with – again, we didn't talk about Limas Sweed, Coach Tomlin or I, but we were very happy that he was available at the second pick. Again, unexpected, like Rashard Mendenhall was unexpected in Round 1.
Bruce Davis at outside linebacker. He was a defensive end in college. He did stand up and play linebacker at the Senior Bowl and in subsequent workouts, and looks like he'll be able to handle everything involved with that. Plus, he had twenty-four-and-a-half sacks over the last two years, and I think it was 36 tackles for loss. So he's an exciting, upfield, get-after-the-quarterback-type guy. 
Tony Hills is a kid, a left tackle that was a starting left tackle on a national championship team. He was a starting left tackle this year until the last two games of the season. He fractured his leg. Didn't get to play any bowl games. Really, he's just working his way back into health. He just held a workout, just two weeks ago. He's still working his way back, but again we expect a full recovery and a kid who has played left tackle at a major college level. Again, we feel good about that.
Dennis Dixon is an exciting prospect – he really is. He's a kid that really did a lot of great things this season, and had his season cut short when he injured his ACL. He, too, is just now working his way back into physical shape. He held a workout about a month ago. He's not 100%, we do expect him to be ready for training camp. So obviously we still have some physical mending to do, but we think this kid did some really exciting things this year. Really, once they lost him at the end of the year, it hurt them. 
Mike Humpal is a very productive inside linebacker. He started as a Sam outside linebacker last year. A very strong kid, very steady, very smart, very instinctive. He's walked out on the slot, he's covered receivers, he's covered tight ends. He's done some good things on the special teams, so that could be a nice fit. 
Ryan Mundy of course is a local kid that went to Woodland Hills. He was a starting safety at the University of Michigan, took advantage of the transfer rule that's no longer in place, and ended up starting for West Virginia this year. When you talk to the people at West Virginia, they really felt that Ryan was a huge part of pulling their defense together. This is a very, very intelligent kid. A very mature kid that will have a nice chance to make this team.
As we move forward, we'll probably sign anywhere from 11 to 12 free agents. We can start that process as soon as the draft is over. That's where we stand at this point.
Will most of those free agents be defensive ends?
Mike Tomlin: Those are tough animals to sign after the draft. We'll do the best we can and see what we come up with. 
Can you talk about the decision to trade down?
KC: We stated earlier that we wanted to get at least one pick back, and we got to a point in the fourth round where we did have our eyes on Tony Hills, and we said let's take a chance. The Giants were interested in moving up. We felt the odds were there that we might get the kid, and it worked out to our benefit, because he was the player that we would have taken had we not traded down.
KC: You go into it with six picks, you end up with seven – you just can't get everybody. It is impossible in any one year to address the entire team. There's going to be positions you don't draft. You try to sign some free agents. But really, you can't – and we didn't – go into this draft looking for "a position." We weren't going to be locked down to that. Quite honestly, I'd love to get a player at every spot, but that's unrealistic. We were happy for the way it broke. Are there defensive linemen available in free agency? We hope so. 
MT: And adding to that, it's one of the reasons we were happy to sign Travis (Kirschke) and Nick (Eason) prior to the draft, so we wouldn't put ourselves into a position where we felt like we needed to reach. 
I know that they are tough to find, but is veteran free agency out of the question for finding defensive lineman?
KC: No, we will keep looking. And there might be guys who flush out after the draft. You are always open if they can be had and they can fit financially then we are not going to close the door on that. There are still some people available and we will try to be aggressive in free agency and try to get some guys, most likely a rookie.
You said that there are still some people available?
Is assistant head coach John Mitchell back there getting a hold of those guys?
MT: I am sure that he is working at. There are lots of people working different angles back there and that is what probably makes it an awesome experience for what has been a great weekend for us. I appreciate all of the work that those men put into it. Everybody doesn't get satisfied or their thirst quenched if you will. I feel like we have some great men that are capable of helping this football team.
You seemed to select a lot of players who had an injury history:
KC: Limas Sweed had a wrist injury, Tony Hills had a fractured leg, and Dennis Dixon had an ACL. But again, we have to rely on our medical information and all signs indicate that these players will be healthy and ready for training camp. Obviously we have trained medical people and we trust that. Quite honestly, if some of those players had not gotten injured we would not have had a chance at them. It goes back to the Heath Miller situation. Everything is an unknown when you take these kids; you think that you know them. That is one tangible thing that we can get from them, we can get a physical on them and then a follow-up physical. We can better predict that than maybe we can their abilities as players and what kind of kids that they are.
What is the injury status of Ryan McBean?
MT: He is recovering from his foot injury and it looks like it is going well.
What was it specifically?
Dixon is obviously an exciting player. Is he going to work exclusively as a quarterback or will he be involved in also learning other positions?
MT: First and foremost he is a quarterback but we are excited about some of the potential things that he can do in packages and so forth. Hopefully he will be a help to us and I know that he is willing to do whatever. He has great physical talent; he can run, he has a strong arm and he is coming to a great situation where he can grow behind two people like Ben (Roethlisberger) and Charlie (Batch). It is going to be a great situation for him.
Dixon was injured. Do you think that he will be able to progress despite the ACL?
MT: Yeah, we expect him to. The workout that he had a few weeks ago was encouraging. All indications from the medical personnel is that that will be the case.
Limas Sweed is big and strong, so it was a surprise that he was there. Was it because of the wrist?
MT: Well, no receivers went in the first round and then there was a run on them. He only played in six games this past year but I don't know what the factors were specifically in terms of other people picking other people. We were glad that he was on the board; we didn't expect him to be on the board. We are happy that we have them.
You said that Humpal will come in here primarily as an inside guy?
Was Limas Sweed in your top 25?
KC: Let me say it this way, he was higher than we picked him. We did not expect for him to be there when we picked in the second round.
You had a list of 1000 players narrowed down to 160. Were all the guys that you drafted on your list?
KC: It ended up being 140, usually you are dealing with about 150 guys every year, and you really narrow it down. Again that's 150 guys that we like, doesn't mean we're right.
Is Bruce Davis similar to LaMarr Woodley?
MT: He is a similar guy in that he was a 4-3 defensive end. Woodley is probably more power to speed. Davis is probably more speed to power. He is a highly productive guy as productive as any college rush-man the last two years. There will be a comparison, he is a sharp young man, speed man, a good athlete we are excited about working with him.
He had a good Senior Bowl. Did that put him over the top in your mind?
MT: I just liked his game tape at UCLA. He had a distinguishing characteristic that stood out. He applies pressure off the edge, and tackles had a problem with him. His speed showed up on tape.
Are you bringing everybody in on Thursday, for Friday's mini-camp?
How excited are you about getting Mendenhall and Sweed in the first two rounds and the new possibilities on offense?
MT: It is very exciting. I'm sure that there are 31 of my colleagues that are excited today, too. I feel pretty good about those two guys because I do believe that they are weapons. I feel fortunate that they were sitting on the board when they were and we are glad that we have them.
Where possibly could have Dixon went if he didn't get injured?
KC: It's really hard to say, when I saw this kid the first game that I saw him in was the Michigan game. He was winning that game by himself. It was amazing what he was doing, deep balls short balls running. The first thing that I thought about was Vince Young. He had a lot of similar characteristics that I thought I saw in Vince Young. The more you watched him the more you were impressed. This kid he is a passer first, he played in a spread offense, but boy he is a patient guy in the pocket, finds open receivers. He has to work on some short accuracy, more so than deep ball accuracy. He laid out some beautiful deep balls. Then when things weren't there he took off and ran, not only fast but instinctively. He can really be a headache for a defense. You look at a kid like that who is going to come in and compete for the third spot at quarterback. The medical thing I'm sure that hurt him. He didn't get to play in any post-season games like Tony Hills did. Maybe it worked out for us, we'll see.
If he has that much talent and overcomes his injury, and shows that he is capable of playing is this a dead-end for him?
MT: Some people like my former boss Jon Gruden collect quarterbacks. You can't have enough of these men. That's the reality of this thing. If you got one you have a chance to win. With the skills that this guy has, he has a lot of work to do before we can slide him into the pile of capable quarterbacks. We like what we have to work with at this point.
Is that spread package something that can just be thrown in on third down?
MT: You know it's something that's worthy of exploring provided that he shows he a viable member of this football team.
What about Bruce Davis giving James Harrison a break as a pass rusher? Would this free up James to go back to special teams?
MT: Well you know we needed some depth at the outside linebacker position. I think the more capable men we have in that area where the wear and tear over 16 games particularly with some of the battles they face competing against big men, tackles and tight ends to have quality depth there helps us. Not only on defense but potentially in terms of what all of those men can bring to teams.
There's no thought of keeping James on special teams since he is so effective?
MT: Our intent was to get a great player with unique characteristic in terms of bringing edge pressure at the position of outside linebacker.
Mike with this mini-camp practice coming up can you get any sort of read at all with what you have with these guys?
MT: Their level of conditioning. How much information they are capable of taking in, in such a short period of time. Let's face it, this mini-camp weekend for them will be a short period of time. Their ability to get on a moving train if you will, how they execute as fatigue sets in. It's a mental toughness exercise more than anything else. Of course it's not a physical toughness exercise because that's not what this time of year is about but you do get to delve into what their capable of from that standpoint. 
I think it was after the season you mentioned that you wanted to upgrade your offensive and defensive line. Before the draft a lot of the so-called experts, a lot of the media, thought that Pittsburgh would go offensive line early in the draft. You get a guy in the fourth round does that say a lot about the guys you have right know or was that just the way the draft unfolded?
MT: Both. You know we felt like we were able to retain some men that would fortify our lines. Like I mentioned earlier with Travis and Nick and offensively we got Justin on the market and we were able to keep Max in the mix. So some of the things we were able to do before the draft were all elements to the puzzle.
When Aaron was out you guys allowed 4.8 yards a carry is there more involved than just Aaron being out?
MT: Sure. But make no mistake about it Aaron is a big part of what we do. That's why he is a very good football player. 
Are you concerned about the depth?
MT: I'm always concerned. I'm always going to be concerned but I'm concerned about a lot of things about the football team.