The Steelers kicked off their second week of OTAs on Tuesday, and rookie quarterback Kenny Pickett is taking advantage of every opportunity he can to learn from those around him, in particular veteran quarterbacks Mitch Trubisky and Mason Rudolph.
"There are no better guys to learn from than the guys that are here, that have done it," said Pickett. "I'm trying to learn. I am asking Mitch and Mason as many questions as I can. Chris (Oladokun) and I are attached at the hip really all day. We're kind of going through it together and it's been fun."
Pickett said he uses every moment he can to ask Trubisky and Rudolph for tips, nothing formal, just walking over to them during a drill, in a meeting, whenever he can.
"It is little, small things," said Pickett. "It's not a formal sit down like 'hey, can you give me all the secrets.' More like what did you just see here? Why did you do this? All little things like that. We're working together and everyone's getting better. So, it's good to get competition."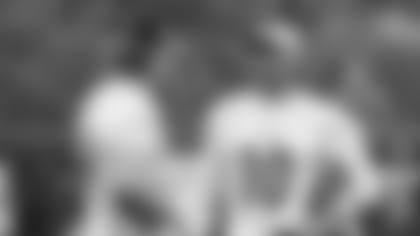 It's a healthy competition, one that has the three vying for the starting job and playing time when the season arrives. But it's also based on learning, because all of them know that is what is going to make the team better as a whole.
"It's just competing and trying to be as prepared as I can be," said Pickett. "I am just enjoying it. I am learning and attacking each day. I think you guys make a bigger deal out of the competition than the players do. We compete every single day regardless. So, I'm just excited to be part of this team and compete."
With a full complement of offensive players now on hand for OTAs, after Pickett acknowledged he threw to Diontae Johnson on Tuesday, he said things are looking a lot different than they did the first few days of rookie minicamp.
"We can actually see how it's supposed to look," said Pickett with a smile. "We were all learning. We got the chance to see it before we do it. We're just going to take it a day at a time."
And on Tuesday, that meant working with Johnson for the first time, something Pickett enjoyed.
"You can see off the bat how special a player he is," said Pickett of Johnson. "I am excited to get more time to work with him and see what I can do to help his game out.
"Those guys make my job easier. I just gotta get them the ball. We have a lot of special talent in that receiver room. We just gotta get them the ball and they will do the rest."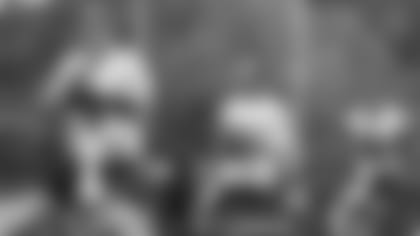 When Cam speaks: Throughout OTAs Cameron Heyward has been doing exactly what everyone has become accustomed to Cameron Heyward doing.
Teaching younger players.
Whether it's in the classroom or during a drill, Heyward's voice is one every young player listens to, because they know he is the voice of experience.
"It helps a lot, especially coming from him," said second-year defensive lineman Isaiahh Loudermilk. "A vet like him who has been here, done it for a long time, and at a high level for a long time. That's definitely what helps. Watching him, I know that's how a high-level player works. So having him being able to teach me drills, things like that, definitely helps a lot. Any time he tells me something, I am going to listen because he is an elite defender, always has been. It's definitely something I don't take lightly."