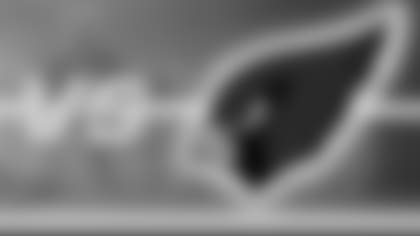 ](http://www.steelers.com/adPromo/clickThrough/processClick.io?adPromoID=95922)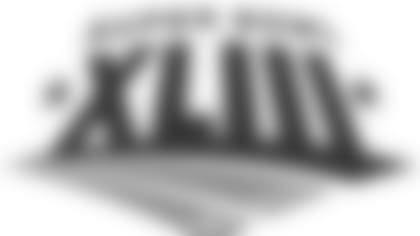 STEELERS vs. CARDINALS SUPER BOWL XLIII SUNDAY, FEBRUARY 1, 2009 KICKOFF IS AT 6:00 P.M. TELEVISED ON NBC RAYMOND JAMES STADIUM

PITTSBURGH STEELERS HEAD COACH MIKE TOMLIN
Super Bowl XLIII News Conference
Tampa, Florida – February 2, 2009

(opening statement) "I think first and foremost, I'd like to just tip my hat to the Arizona Cardinals organization, their coaches and players. That was a fierce battle we had last night. Hopefully it was entertaining to the fans of the game. Hopefully it honored those who coached and played the game before us with how we performed. I know that it was our desire as a team to do that. We appreciate what a spectacle today's NFL and Super Bowl is. We realize that it's because of the work that comes before us. It's an honor to be considered among some of the names that have been associated with this game and performances and to see guys like Santonio (Holmes) deliver for football teams and assume places with some legendary people – people we all look up to. It was just a very blessed evening. I'm excited about being a part of it, surreal in a way being a lifelong fan of the game, and a fan of the game of football and the Super Bowl. It's humbling to consider what happened to us."

(on how last night's game ranks among the greatest games of all time) "I don't necessarily have an answer to that. I'm sure it's debatable. Living it and coaching it from the sidelines is one thing. Viewing it as a spectator is another. My images and thoughts about the other games are from a spectator's standpoint. The game that I coached last night, I didn't view in that way. I see them very differently so I don't know if I'll be able to judge it in terms of the games I've watched from a fan's perspective."

(on what Ben Roethlisberger could do if he had a better offensive line) "The standard is the standard. We don't choose to point fingers. We stay humble in times of excellence, and achievements individually are part of a team. By the same token we don't point the fingers as members of the team. The issue has been, is and hopefully will continue to be winning in this game indefinitely for the Pittsburgh Steelers. That's where the focus is. We care less how others may judge portions of our football team or portions of our football game and are more concerned about the final outcome, which is having one more point than our opponent."

(on having his players enjoy the moment, yet keep perspective) "It's just that. The perspective that I share - what it is I do is what I do, it's not who I am. I try to share that with the young people I work with. I think it helps you deal with it all, not only successes but failures. This game and life itself is full of challenges.  We met the challenges that were laid before us in terms of the '08 season. It's awesome, it's great, appreciate it, but if you are a legitimate competitor, at the appropriate time you will ready yourself for the challenges that lie ahead in '09 and '10, and what have you. That's the perspective that I have, and I don't ask my guys to do anything that I don't."

(on if he thought he'd be standing on this podium three years ago) "I did, but I'm an unrealistic dreamer sometimes, not that I thought it would be reality. I'm blessed. I'm extremely blessed.  I've been around some great people – coaches, players, ownership, what have you, and I'm a product of that. That's my story. I feel extremely blessed, but I also know I am put in this position for a reason, not only to compete and win and seek championships, but hopefully help young people improve their lives and be shining examples for other people."

(on how he can have a repeat Super Bowl year) "For us, for me, and the thing I'm going to sell to our football team is that we are not attempting to repeat. That special group of men in that locker room last night at the end of that game – that's gone forever. There will be a new 53-man (roster). A lot of the faces will be the same, but nothing stays the same in this game. Few will come and go, those who remain, the roles will change. Some will ascend, some will descend. That's the nature of today's NFL. Our focus will be about being the one at the end of the season and we are no different than anybody else in that regard. I think repeating and defending Super Bowl champions in today's NFL is somewhat of a misnomer. When I walk down the hallway and look at the championships of the Steelers from the 70s, it's the same pictures and same positions in those photos in terms of the 'Steel Curtain' and so forth. That's not the reality of today's NFL, to be quite honest with you. We are going to roll up our sleeves at the appropriate time and start with a new group of men – hopefully a lot of them will the same – and go about our business of trying to compete in '09. You won't hear me say words like repeat or defending because it will be brand new. This group will always be special to me, but sometime soon, that group will assume its place with others in history. It will be just that – history."

(on having a real conviction that Ben Roethlisberger would play well) "A lot has been made about his performance in the first Super Bowl. This guy was a second year player. He was on a veteran-laden team led by future Hall of Famer in Jerome Bettis. This time around, he's a fifth-year player, one who has a long-term commitment from his organization that he is our franchise quarterback. He was voted captain by his teammates. It's just a natural maturation process of a guy in this league. Under no circumstances did I expect him to be the guy who played in that game in Detroit. Everything that he's shown me is more in line with how he played last night. That was my focus and I refused to live in the past or worry about the performances of a second-year man."

(on his timeline for getting back to work and starting the offseason process) "For coaches and players it's different. My partner, Kevin Colbert (Director of Football Operations), is already starting preparation for the draft, and free agency first. I'm going to take a day or two, take my kids to school. I'm going to play catch up with those guys. That's the cycle that is this thing. That's what makes it beautiful. That's what makes it built for the competitors that are in this business and in this game. Players, of course, need to allow their bodies to recover. This football team that we work with, essentially, we worked a month longer than their competitors that they'll be competing and vying for that championship with in '09. I've got to have to have some sense of that, understand that, that we're a month behind in getting ready for '09. We've got to be thoughtful in how we prepare our football team. Our preparation has to be focused on quality, and not necessarily quantity. I understand that, but from a coaches' perspective, I'll quickly fall in with our personnel people in regards to getting ourselves ready for free agency and the draft."

(on if the coaching staff will stay intact, and what the offseason plan for players) "I don't have the answer to your question regarding the staff at this point. Games like that usually create opportunities for people. I'm not naïve. We'll see how that shakes out. I like my staff. I like my staff, not only because of what they do with our players, but what they do together. We've got a great working environment because everybody puts team first. They put their hand in the pile, and come to work on a day-to-day basis. Everybody has a 'can-do' attitude. Everybody buys into the concepts that I lay down, that we need to sell to the team, in terms of how to get the job done, not only on a week-to-week basis, but on a day-to-day basis. (They're a) very humble and unselfish group on that point. In regards to the players, in the immediate future it's a little bit up in the air in terms of the schedule. We're going to have a parade in Pittsburgh. We look forward to sharing that with our fans. We've got to get together and bring some closure to this as a football team. But specifically, when that will happen is dependant on how the celebration end of it holds up in Pittsburgh, so I'm not able to answer that either. So really, I have nothing for you. Sorry."

(on it being hard for him to hear his call from President Barack Obama) "I don't know if I'll get a re-do. I hear he's a busy guy at this point. It was very surreal, very humbling experience to be a part of that, just really awesome. It's what you dream about, not only as a coach, but as a citizen. I heard very little of what he said, and I let him know that. I said, 'I can't hear what you're saying, but I appreciate the call. I appreciate the congratulations.' And I handed the phone back to Mr. Rooney."

(on if he was considering taking a safety intentionally late in the game) "Based on the outcome of the third-down play? I had already made the decision to take the safety if we didn't have any more room. Their punt rush team is spectacular, led by Sean Morey, a Pro Bowl special teamer. It's tough to get punts off from 15 yards, let alone 11 or 10 if the ball's on the 1-yard line. I really wasn't all that devastated by the safety. It was a little disappointing because we had converted the first down, but my mentality was, had that pass come up incomplete, we were going to take a safety on the fourth-down (play) anyway."

(on what injury LB James Farrior played through last night and how typical it was of him to do that) "He had a groin in jury. It happened relatively early in the football game, maybe the end first quarter or somewhere around there, early second. But James, no way he was coming out of that game. We gave some consideration to relieving him of the sub-package football when we had multiple receivers on the field in an effort to try to preserve him throughout the course of the game, but he had none of that. He assured us that he was going to be fine. He played the way James Farrior plays. This guy is a spectacular leader for us. How he handles his visits, how he conducts himself, is the Steeler way. He doesn't say much. He's a very diligent and detailed worker. He leads by example. He's a guy that's an accountability guy. He mentors, he challenges. He holds the young guys accountable, they look up to him. He's a 12-month professional. It won't be long before he starts the process of preparing himself for the process again to play football again in '09. That's one of the reasons we made a commitment, from extending the contract to a middle linebacker that's been around for a little bit like he has, because he is that special. I'm glad he's a Steeler."

(on if there was a quiet moment where he considered how much hard work he, his staff and his team have put in to make the Steelers Super Bowl champions) "I've had a lot of time to think about those kind of things in the two weeks leading up to the game. That's the unique thing about this, and that's why you see me respond the way I respond. I'm just taking it all in because I worked with a staff of coaches and a team of players, and I know these individual stories and the challenges. It's the ups and downs, whether it's professional or personal, physical or mental or what have you. To see that group of people come together and do what's required to meet our goals is special. I like to take it in. During the course of the game, it's like chess to me. I try to control my emotions because I want to see things with great clarity. I think that's what my team needs me to do in those instances. Not that I don't enjoy it, I do, but I'm always trying to stay a step ahead. In regards to after the game, I have a great deal of belief in our football team that we were capable of doing it so I wasn't shocked by the fact that we did."

(on how gratifying it is as a coach to have a guy like Santonio Holmes go through a mid-season issue and come through it, and his confidence in Holmes' future on-field contributions) "That's the business of coaching, really. When you work the way we work with these players, you're a life coach in a lot of ways. You care about them, you do. You wear many hats in this business. I embrace that as much as I do the Xs and Os. I probably get more enjoyment out of watching people grow than I do preparing and winning football games. It is a beautiful thing. I believe that is what we're all called to do."

(on if there is any significance of not hearing about winning a Super Bowl as an African-American head coach) "I do. Like in a lot of instances to me, guys like coach (Tony) Dungy have paved that road. I just got to walk down it. I benefit from the sacrifices and the challenges met of those that have come before me; he being one of them. It makes it all sweeter that I consider him a personal friend of mine. It's really great, it's beautiful."

(on if he has been around long enough to appreciate the Steelers fans) "When you are in other organizations, and I've been in other organizations in this league, you recognize that it's different and you respect it. Until you are a part of it, you have no idea the depths of it. It's generational, it's passed down from father to son, and it's unbelievable. I don't know if I can use words to eloquently describe the relationships that this organization has with Steeler nation. I know that the more I get to understand it, the more Steeler nation drives me. I want to give them something to be excited about. I want to perform for them. I want to win for them because they are that special."
*


*PITTSBURGH STEELERS WR SANTONIO HOLMES
Super Bowl XLIII News Conference
Tampa, Florida – February 2, 2009
* 

*(NFL Commissioner Roger Goodell's opening statement)"Before we talk about the spectacular show last night, let me just take a minute to thank all of you, and most importantly, our host: the people of Tampa Bay. It was a spectacular week, obviously capped off by a tremendous game. But we're thrilled and we're grateful to everybody here who did such a spectacular job for us in making sure that we all had a good week, and our visitors had a great week. I think (it's) fair to say that did occur. As far as the game, you all are talking the same way we are: what an incredible performance by both clubs. The Cardinals deserve a tremendous amount of credit for playing all the way and (having) a tremendous season. But it's the Steelers' night. It was a performance for the ages. It was something that I think we'll all remember, a back and forth game with some great team performances and some great individual performances … We're here to celebrate that. We're here to talk to the MVP. Santonio Holmes had just an extraordinary night. It was really something to marvel at. We're thrilled that he's here, and we're thrilled that Mike (Tomlin) is here. They represent everything that's great in the NFL, and we're proud that they're here. I'd like to bring up Santonio to get his MVP trophy."

(Santonio Holmes' opening statement)"It's definitely a pleasure to be here. I'd like to thank my teammates, and first of all, thank the Lord upstairs for allowing me to be here and the opportunity he gave me to step out on the field and play to the best of my ability. I'd definitely like to thank the fans for their support (and for) being here, my family, my kids, everybody that's been there through all the thick and thin, helping (to) provide the way for me, keeping me humble throughout the whole time I've been going up and down as far as this season. I'm really excited about getting back to Pittsburgh for this parade so that we can definitely enjoy it all together. So I'm open for any questions."

(on whether he knows Jaguars RB Fred Taylor)"We're actually second cousins. So I definitely know a lot about him."

(on whether he will meet with Taylor in the near future)"I know he's probably not going to want to bother me now. A lot's going on. But I'll definitely hear from him within the next couple days. I'll definitely get a chance to spend some time with him this offseason. I know he's very proud of me right now, coming from where we came from, the first guy from my high school, from my college, to win MVP of the Super Bowl. This is truly a blessing."

(on what he did last night and whether Hines Ward has talked to him about how being the MVP of the Super Bowl changed his life)"Last night, I just spent time with my kids. I didn't not want to be with the fans at the time, but I think my play on the field and everybody that witnessed me holding up that trophy, that sticky Lombardi, and being able to celebrate with everybody at the time, I'm pretty sure I knew that they appreciated that. But I definitely spent a lot of time with my kids, made sure they were well taken care of. I put on a movie. They were very excited about watching Madagascar 2 last night. We definitely spent a little time together, watched the movie. I really just stayed in and relaxed a lot. As far as talking to Hines about what's definitely going to change about my life, he just told me, 'Stay humble.' Things are going to come for me, (I just need to) be ready to represent my family, this team, and this whole organization, because everybody behind me has my back. (He told me,) don't lose sight of where I came from and definitely what I'm trying to accomplish for the rest of my life."

(on what went wrong on the play before his game-winning touchdown)"It definitely can be thought of as redemption. It was a play that I should've made. Ben (Roethlisberger) put the ball where only I could catch it. I really took my eyes off of it thinking about keeping my feet down before I got my hands on the ball and just lost sight of the ball. But coming back, and having the faith in me and believing that I could be the one to make that play, he gave me the opportunity in the back of the end zone and I promised myself this time that I wouldn't lift those feet off the ground."

(on what he was thinking about the Larry Fitzgerald hype this week)"It was definitely our destiny to win the Super Bowl. I knew that he was a great player. He's been doing great things thus far in the postseason, but I wasn't worried about him. We have the number-one defense. We have guys that were definitely going to push forward to stop him from being the big-play guy that he has been all postseason. My thoughts, though, on how the game played out: it played exactly how it was supposed to. Our defense stepped up when they needed to. They gave up some big plays, but at the same time, when they really needed to clamp down on that offense, they did just that. (I) focused on what I know how to do and what my coaches allow me to do. I really wasn't worried about anybody else. The Cardinals can't win the Super Bowl for the Steelers. I know what I can do for this team, and the coaches and the players allowed me to just do that."

(on his fluctuating performance throughout the year and why he was able to then come back from that and be the MVP of the Super Bowl)"Having that faith come from my quarterback and hearing him day in and day out, every Sunday, telling me, 'Just stick with me no matter what goes on throughout the game, and we're going to make plays together.' Just hearing that from a guy that believes in the third-year guy, and allowing me to just go out there and play freely. The coaches, they always have my back 100 percent. Coach T (Tomlin), he's always been there for me. We always have side conversations on and off the field. He's just been believing in me in being a playmaker for him. Unfortunately (for the Cardinals), things happened the way we planned it, you know? My off-the-field goals that I set for myself to win the Super Bowl and to be a Pro Bowler didn't (completely) work out in my favor, but I think that hoisting that sticky Lombardi Trophy works out more in my favor than anything."

(on his off-the-field incident earlier this season)"The next day, I came in to work after that happened, and I sat down and had a meeting with Coach Tomlin. He told me how he felt, and he told me that he was going to handle the situation accordingly. At first, I didn't want to hear that from my head coach. I was hoping that he just trusted my word that nothing went wrong, but I see that he put me in a better situation by handling the situation firsthand, getting the distractions away from the team, and away from myself, and allowing me to come back to the team the following week, ready to go. He accepted all of that."

(on naming his game-winning catch)"I haven't really thought about it. I'll leave it up to my family members. They're definitely going to throw some things out there for me to think about once I get a chance to settle down and talk to the family and spend some time with them. I'll definitely have a name for that play once it's all said and done."

(on if this win was vindication for him and Ben Roethlisberger) "I think those quick passes early in the game kind of got him in the flow of the game and allowed him to relax. He knew he didn't have any pressure on getting me the ball. We talked all week that if I get (double) teamed in the game early, I know that he's going to feel comfortable playing the in the Super Bowl and (that) is going to allow him to just go out and play more freely. We all made plays tonight, myself, Hines Ward and Nate Washington, and we definitely can't forget Heath (Miller). With the ability that Ben has to scramble, get open and escape from guys and throw us the ball, that's what we do. Having a 6-5, 250-260 pound quarterback, knowing the strength and play-making ability that he has, we always know that there is a play to be made, no matter what."