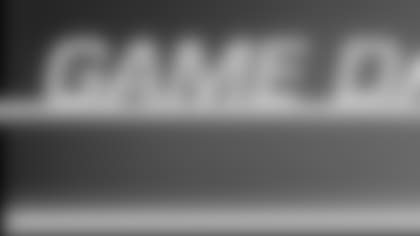 ](http://www.steelers.com/adPromo/clickThrough/processClick.io?adPromoID=95922)
STEELERS vs. TITANS THURSDAY, SEPTEMBER 10, 2009 KICKOFF 8:30 P.M. HEINZ FIELD
HEAD COACH MIKE TOMLIN'S PRESS CONFERENCE TUESDAY, SEPTEMBER 4
Coach Mike Tomlin:Good afternoon. We had quite a bit of housekeeping going on around here today. I had the football team in and we made some roster decisions and visited with some young men. We explained to them what we are doing, and why. We met with the team and handled some administrative things. We had an introductory walk-through to prepare us for the Tennessee Titans. A couple of things going on, and a couple of reasons why. Of course, roster cuts do not need to be made until tomorrow. Our schedule is a little different than most in the National Football League because we play on Thursday. I thought it was important that we get some clarity in terms of the men that are going to be working here in the upcoming week preparing for the Tennessee Titans. We proceeded and informed guys of our pending roster decisions. We had a team meeting with the guys who are going to comprise the 53-man roster, if you will. Today is like a Monday for us in terms of preparing for the Titans. From a business standpoint, it is not necessarily prudent to discuss those decisions publically, to be quite honest with you. We have another 24 hours here in which we can do some things; manipulate the bottom half of the roster if you will or maybe even get potential picks for guys who we think maybe are not going to be a part of it. From a team standpoint it is prudent to make the decisions and get some clarity so the team can look around and know who the 53 (players) are and we can get all of our eyes pushing towards Tennessee. From a business standpoint, I will not be discussing those roster cuts today because it is not prudent to do so because we have another 24 hours, to be quite frank with you. I don't want to give the National Football League another 24 hours to look at our guys before they deliver theirs. Hopefully you understand that. We are focusing on the Tennessee Titans. We get the honor of hosting a kickoff game, one we are proud to be a part of. We have a great deal of respect for that football team. There is a lot to be concerned about when you play those guys. We know what it is like to be on the wrong end of one of those games against those guys. They beat us handily last year. At the quarterback position, Kerry Collins makes great decisions. His quick-game accuracy is spectacular. One of the things when you watch, he does a nice job of staying in second-and-medium when he throws the ball on first down. He can throw the ball into tight spaces. Bo Scaife is a security blanket for him at tight end. Alge Crumpler is another guy at tight end who is big for him in the quick game. They have some weapons on the outside, with Nate Washington being one who we are very familiar with. They have a high-round draft pick in (Kenny) Britt. Justin Gage is a tough, tough football player at the wide receiver position. He got behind us late in the season last year. Their running back situation is probably second to none. These guys earned the reputation and nicknames that they call themselves. The big thing is, when you turn the tape on, they put it on tape, as they say. We have a great deal of respect for those guys. Up front, they have a rock-solid offensive line, led by a savvy veteran in Kevin Mawae. Defensively, they are a great team. They have players at all levels, to be quite honest with you. Keith Bulluck is their signature guy. He is a high-quality veteran player who runs to the ball; he makes plays and and always seems to end up with the ball in his hands. He is one of those defensive players who find a way to get after the quarterback, whether he is causing sack-fumbles, interceptions and so forth. He is always around the ball. Like I said earlier, they have players at every level; Jevon Kearse and Jason Jones, who had a big day against us late in the season last year. Joining Bulluck at linebacker are (David) Thornton and some others. Of course, they have a great secondary. Cortland Finnegan is an All-Pro cornerback. (Michael) Griffin and (Chris) Hope are a very good safety tandem than do a great job of keeping the ball in front of them. Chris Hope is tough to deal with because he gets around the line of scrimmage and is very disruptive; he is a very sound tackler. Griffin was near the top of the league in interceptions. They are a good football team. How else would you want it if you desire to be great? That's what we have. We will find out about ourselves pretty quickly in the '09 season.

How tough is it to make the decisions on cutting the roster?
It is tough, but it comes with the job. It is part of this business. Everybody has some unpleasant details that come with their job, not just in this industry, but in every industry. That's one of the unpleasant details that come with being the head football coach. I have to sit down with these guys and explain why we are making the decisions we are making. I hopefully provide a little bit of clarity to them. I owe them that. These guys worked extremely hard and did everything we asked them to do, quite frankly. The reality is that 75 (players) had to become 53 today, or tomorrow, if you will.

Which position was most difficult to make the cuts?
They are all difficult. Really, when you think about it, they are all difficult because you see the sacrifice and you see what people are willing to do. Because we had a great, competitive camp like we have said on several occasions, those decisions were extremely difficult across the board.

When you have a rookie versus a veteran, which way do you lean?
I think I talked about this last week. There are a couple of factors. There is a security factor that weighs in the veterans favor. You have a sense of what he is capable of – less uncertainty. You know what his floor is. Then there are circumstances of the ceiling, or what the rookie is capable of being – maybe not today, but maybe a month or two from now. His potential weighs in his favor. There is not really a formula that dictates what is going to be the deciding factor. Really, I look at each individual spot, or case, in that matter individually. I can't tell you that there is a formula where one outweighs the other.

Does that change based on where the team is?
I am always interested in winning. Let's get that out there in the open. No, I don't think that weighs in the decision. We are trying to find 53 (players) that we feel are capable of pursuing and bringing home a championship for us. There are other factors that weigh into the decision when you are pitting person versus person for a particular spot. It might be the position flexibility of another person who is a part of that equation, but might be able to help us out in some form or fashion that those guys are fighting for. There are a lot of layers to some of these decisions, but they are decisions we have to make. It is a part of the job that we embrace.

Did anybody make the roster based on the Carolina game?
I don't know that anybody burst onto the scene and really surprised us in the way that Patrick Bailey did a year ago. What he did in that game was spectacular. You don't see people make four tackles on kickoffs in one football game. There were some guys who helped their cause, no doubt, and are here today because they put an exclamation point on their work with their performances. You can say that (Stefan) Logan put an exclamation point on stating his case for being here. Ryan Mundy put an exclamation point on stating his case for being here. There are some of those examples, but probably not to the eye-popping extent of four tackles on kickoffs. That might not seem like a lot, but four tackles on five kickoffs by one man is pretty unique.

How's your injury situation?
I guess all the people who were nursing things that were bothersome are going to be ready to play. It is Tennessee Titans week. Mental health is a big part of it. I'm sure they are going to be ready to play. I am comfortable where a lot of these guys are. The only guy that might be in question is Lawrence Timmons. He is actually at the doctors right now. We are going to hold out hope that he is going to be capable of playing. Really, I won't know until later in the week.
*
*When does the 24-hour waiver period begin?
We have made it known to them and we have handled the paperwork. We are going to hold onto the paperwork.

Will you look at the waiver wire at all?
Absolutely. I think that is another reason why we are holding our cards at this point. We acknowledge that the possibility of those things could occur – not only with the waiver wire, but potentially trades here in the next 24 hours. That is just the nature of things at this time of year.

Are you comfortable with your depth on the offensive line?
I am not comfortable, but I can't tell you I was comfortable a year ago and we lost two starters in September. We found a way to step up and deliver winning football. I am not looking for comfort – comfort is not necessarily something that comes with this job. The reality is, during training camp, we talked about being in the process of team-building. Like I told the team when we were down in Carolina, because we are now in a different phase of the season, it does not mean that team-building stops. It is a continual process. We are still in the process of knowing one another and establishing roles and things of that nature. Who is capable of delivering quality play for us from a backup offensive line position, is one of those questions. Who is the third wide out? That is another question. You know who the candidates are. I am not interested in naming who the third wide out is, I will just let those guys continue to play and fight it out and let it reveal itself to us as we play regular-season football. There are other situations and circumstances that I can cite.

Did Logan show you enough to be used at wide receiver?
No, he is a kick returner at this point. He is capable of delivering some gimmick plays, if you will. We acknowledge he is a work in progress as a wide receiver. This guy played running back in the CFL last year.

Does anything he did this preseason surprise you at all?
No, nothing really surprises me anymore in the National Football League. That is the beautiful thing about it. I embrace that element of what it is that we do. If you have a helmet, and if you have a spot in training camp, you have an opportunity to win a job. He did. I am not shocked by it. It happens every year. I am happy for him and I am happy for us because I like what he can potentially give us in that area.

Did you use Mundy in sub-packages the other night versus Carolina?
We did, but there is not enough video evidence to have an opinion. A lot of that is dictated by what your opponent is doing. They were playing some down-the-line guys and staying in regular two-back formations so we didn't get into many sub-packages later in that game.

Was his interception from the base package?
Yes.

Can you talk about Keyaron Fox?
I think he has really made a case for himself as being a very reliable football player. Coming into the season, backup inside linebacker would be one of the places that could be worrisome, if you want to use that word. This guy can play. He made plays all preseason. I have a great deal of trust in him. I know, if called upon, he can uphold the standards that are the Pittsburgh Steelers.
* 
* *
*Would you ever consider using Fox like you used to use Larry Foote?
Not at this point.

How much easier would your life be with those three extra days before the season starts?
I'm not really concerned with whether it's more difficult or not. As long as the Titans don't have one more day than we have, I'm okay with it.

What do you see differently about Tennessee defensively?
They didn't have [Albert] Haynesworth when they beat us up pretty well in Nashville, that's just the reality of it. There's a guy named Jason Jones that had three sacks against us, and he's still that guy in the middle of that defense. They have a great deal of continuity with Coach Fisher, and staff Chuck Cecil is now their defensive coordinator. Chuck's been there since 2001. This is not like they're undergoing wholesale changes, if you will, schematically in terms of what they want to do defensively. It's really more of the same. It's an opportunity for Jim in Detroit, it's great for him. But I don't think they're going to miss a beat with regards to what they're doing schematically defensively, and of course, we know that they can play and play winning football without Haynesworth because they did against us in week 16 last year.

Is there anything special about being in the season opener on NBC?
I like to think they're all big because we're in them, but that's what we convince ourselves of. But it's going to be a big game, it's going to be a unique atmosphere, it's going to be awesome. But really, it always is when we step out of that tunnel at Heinz Field, so we're excited about doing it.

In that game last year in Nashville, when LenDale White stepped on the Terrible Towel, is that something you think might be disgraceful in any way?
I'm not going to get into that. If that is a motivating factor for us as we prepare for this game, we've got big problems. The reality is that this is a big game because it's our opener, and we want to be a quality football team. What happened last year for us is in our rearview mirror. That's all, quite frankly, about that. What we did, what the 2008 Steelers did last year is history. It's no different than the 1974 or 1975 Steelers, as far as I'm concerned. So I'm not going to concern myself with something that LenDale White did a year ago. I'm sure Billy "White Shoes" Johnson probably did something that could probably be viewed as disgraceful back when he played for the Oilers.
* 
*If you keep your 53 that you have right now, do you like the look of your lineup right now?
I do, I do. I think it's been a productive preseason to this point, so I am pleased.

For years, the rap on Kerry Collins was that he had a slow release, that he wound up and had a funky release. Has he changed his release?
Yeah, his decision making is extremely quick. He's decisive. And that, of course, comes with being a veteran football player. Very rarely do blitzes get him. When you blitz, the only thing that you're sure of is that the ball is going to come out in a timely manner, because very rarely do you catch him. He's very accurate in terms of ball location when people are covered. Those are the things that I think make him stand out. I'm not too much into his deficiencies. When I look at what it is that he does on tape, I look at how he can hurt us, and those are ways, of course, that he can hurt us.
* 
* *
*You've got Charlie Batch, a local guy, here on the team. Can you talk about your appreciation for having*Ryan Mundy and other guys from around here on the team?
You probably don't want to hear me say this, but I could care less that Ryan is a local guy. I like the fact that he's a quality backup safety. It's probably a nice, personal note for him, being from here, but we don't care by what means people get here. If they're capable of helping us win and capable of putting a hand in the pile and helping us seek victory, then we appreciate that.

*How's [Dennis] Dixon's shoulder?
I think he's looking up. I think he's going to be cleared to throw this week, which is kind of right on time.

Do you guys spend any time preparing for the possibility of a Wildcat package or anything that Vince Young might bring, or just in case Collins has to leave the game, how different it might be with Vince Young in the game?
Yeah, we've done that since OTA sessions. It's one of the trends in the National Football League. You have to be prepared for it. You prepare for it just like you prepare for potentially people coming out no-huddle, or empty, for that matter. A lot of times defenses change when people empty the backfield. We're prepared for Wildcat, we've been preparing for Wildcat, and I don't think our approach is going to change because we're playing the Titans and Vince Young is the backup, although he is a unique animal.

Do they show a different running game whether is White or Johnson, or do they run the exact same plays regardless of who the back is? And if they are different, which one are you more prepared for?
They're capable of running the same plays with both guys, but there's no question that those guys distinguish themselves differently. What I mean is, they run the outside zone play with both guys, but you know that Johnson is a dangerous guy on the outside zone. They run the inside zone with both guys, but you know when LenDale White squares his pads and gets downhill on you, you have big-time issues.
So they're capable of running all plays with both guys, and they do, but both guys have different personalities with which they distinguish themselves. So your antennae better run up a little differently on different set of plays when each guy is in there.

Do you notice anything different with White and his weight loss? Do you notice anything different with his game?
No, he appears to have had a very positive preseason. He looks to be in great condition. He's finishing off runs; he's still running with the same run demeanor that he ran with a year ago. I have a great deal of respect for him.

Willie Parker hasn't had a whole lot of game action during the preseason. Do you expect that affect him when the regular season comes, and how would that affect his playing in the rotation?
Hopefully it won't, we're hopeful that it won't. We'll see.

In terms of rotating the two in, how will you do that?
Willie Parker is our runner, and Rashard [Mendenhall] has done a nice job. He's going to get an opportunity to get his touches. But more importantly than anything else, Willie Parker is our runner.

Who is your short-yardage back?
We're sill in the process of establishing roles. We don't have anything legitimately on tape, so I'm not interested in helping Coach Fisher do his job this early in the week.