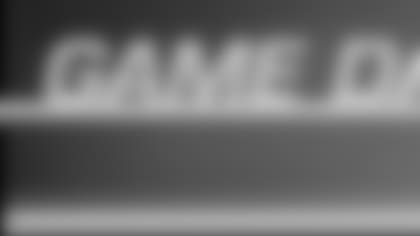 HEAD COACH MIKE TOMLIN PRESS CONFERENCE SEPTEMBER 2, 2008 STEELERS VS. TEXANS SUNDAY, SEPTEMBER 7, 2008 AT HEINZ FIELD - KICKOFF 1 P.M.
Coach Mike Tomlin:We are excited to be here this week and get this 2008 season started off here at home at Heinz Field against what we believe to be a very dangerous opponent; a team, the Houston Texans, who are dangerous in all three phases. They had eight wins last year and they are a young and talented team. They are also well-coached and a team on the rise. Offensively, it starts with their quarterback Matt Schaub, who is efficient. He doesn't make mistakes and he spreads the ball around to a variety of people. Leading that charge is Andre Johnson, who had 850-plus yards last year receiving and he missed seven games. He is a dangerous man. Opposite of him is (Kevin) Walter who is dangerous as well; he is a 60-catch guy. Owen Daniels, the tight end, they get the ball to him in a variety of ways. He is a unique tight end; they throw him screens, they split him out in the formation, he is a very talented guy. Of course toting the ball for them is Ahman Green; Ahman Green is Ahman Green. He has done it for a high level for a long time. Up front they are anchored by Chester Pitts, who has started every game that this franchise has ever played, and beside him they have a young, talented first-rounder named Duane Brown. Defensively it starts up front for these guys. They have three young (former) first-round picks who are very talented in their four-man front. That group is lead by Mario Williams, who looks like the first pick in the draft. He is a talented player, very disruptive, athletic and powerful. He is in the backfield a bunch. They have a variety of different line stunts that are very difficult to pick up, not only getting hats-on-hats but once you get hats-on-hats, you have to win those battles. They have some talented guys. On the second level, the linebacker crew is lead by DeMeco Ryans, who tackles everybody sideline-to-sideline. Those that he doesn't get are gotten by (Morlon) Greenwood. They are a very talented group. In the special teams area, they have a couple of veteran kickers in (Kris) Brown and (Matt) Turk. These guys are known commodities as they have done it in this league for a long time. In the return game, they have a dangerous guy in Andre' Davis. Needless to say, as we sit here on Tuesday, we have some work to do. That is what we are going about doing as we get back with our football team tomorrow and put our plan into action to prepare ourselves to face that challenge.

Andre' Davis challenges your special teams right off the bat doesn't he? I think he had three touchdowns last season.
Yeah, and he had two in the last football game. We are familiar with this guy in the AFC North; he used to be over in Cleveland. He has great straight-line speed, he is fearless and he hits it long-striding; that is why he generates plays. Not only in what he does, they have great schemes and they are well coached. Joe Marciano, their special teams coach, I have worked with, and I know what he is capable of. They have a guy named Jacoby Jones and they have a young rookie named Steve Slaton from WVU (West Virginia). Andre' Davis isn't the only guy that you have to worry about in that phase of the football.

Has Alex Gibbs totally changed the blocking scheme that the Texans use with the zone blocking scheme?
No, I think that they were going in that direction prior to Alex joining them. I think that they just got the man that they modeled their system after working in their system now. It had remnants of Alex Gibbs prior to him being there.
*
*With two new starters on the offensive line, is the only way to get cohesion to have them play together?
The only way that you do it is by playing together. Those are problems that everybody has anytime that you have turnover. They have turnover and they have new people starting. Everyone is working on cohesion. That is what makes September football so exciting. It will be exciting this weekend, and hopefully it will be exciting in a positive way for us.

Do you expect Larry Foote to be ready to go Sunday?
I do. I watched him move around yesterday in practice and I thought that he did pretty well. We have him the necessary, needed rest to get him healthy last week; so far, so good. I think that the way he feels this morning will be an indication in terms of what direction he is moving after having worked. We feel comfortable that he will be able to participate and participate a lot.

Will you work (Lawrence) Timmons into the 3-4?
We will. The thing is with those guys, we are blessed with great depth at the linebacker position. Those guys are going to play for us; James Farrior, Larry Foote and Lawrence Timmons. I could care less who runs out of the tunnel; that is irrelevant. What is relevant is that those three guys play defensive football for us because they are playmakers; you will see that on Sunday.

Is there one part of your team that you feel has made the most improvement since camp began and one part that maybe hasn't?
Well, you could ask me that on Sunday. All that we have done to this point is the preparation for Sunday. That is the reality of it. We can trick ourselves into feeling good about a certain area, or we can worry ourselves to death about another area, but the reality is that when we go out and play on Sunday, that will be an indication of where we are. That is the excitement that is playing the first game. Preseason aside, that is very important, but you do not know the cards that you hold until you go out there and play this upcoming Sunday. That not only applies to us, but it applies to everybody who is playing ball this weekend.

Will you have to bring Troy (Polamalu) along slowly, or is he ready to be turned loose?
We are just going to toss him in; that is the nature of this thing. Training camp is important, preseason is important and he missed a bunch of that due to injury. We play on Sunday and he is going to be a part of it. Hopefully he gets his legs under him pretty quickly.

Is Mario Williams one of those guys that you have to game plan around?
He is, because of the reasons that I mentioned earlier. This guy is extremely powerful and athletic. His T-E game, his line stunts, he runs them very efficiently. This morning, I counted, and he took four steps to get to the quarterback on a T-E stunt. That is not a lot of time; somebody better block this guy. That is what makes him who he is and that is why they drafted him first overall.

Does he stay on the right side or does he flip-flop?
No, they are going to move him around, if what they have done in the past is any indication. They have moved him around in the past and we anticipate them doing that again.
* 
*Do you think you have done anything in training camp to think that you will be better at protecting the quarterback this year?
I do and I have commented to you guys several times that I have been pleased with the pocket in the preseason and in training camp, particularly in the area of play-action passing. That has been good, but again we will have a better idea of how it is on Sunday.

Can you talk about the other defensive linemen in their front and maybe who (Amobi) Okoye reminds you of?
Okoye is a speed guy; he is very active, he is very athletic. He is an athletic guy who happens to be powerful. He plays over guards quite a bit. He plays the three-technique and Travis Johnson, the young first-rounder from Florida State is primarily over the center. Both are very talented guys; Johnson is more of a powerful player and Okoye is more of an athlete. Don't get me wrong, they all function very well as a group.

Will we see a regular does of Rashard Mendenhall or did his fumbling problems change the original plans for him?
I think that is to be determined. We are looking at his preparation this week, his level of detail in terms of how he executes assignments and his level of ball security. That process will be ongoing; that is what it is about. We will see where he is when it gets closer to game time.

How do you feel about your return game and will he be a part of that?
Yes, at this point he is going to be our primary kick return man. Punt returns will be handled by Mewelde Moore and by Santonio Holmes in certain situations.

Have you settled on a short-yardage guy?
No, we haven't. We will see how that unfolds. A lot of that has to do with that young man's ball security and attention to detail.

Should be expect to see Ben lining up as a wide out?
Don't hold your breath. That is a nice little package that we were working on developing some things out of. It has been fun and I think that the guys enjoy it, but Ben is a quarterback.

Did you need to see anything out of Willie Parker?
Yes, I think that you always need to see something from everybody. I need to make sure that he is Willie Parker. I think that he has shown that, not only in preseason games, but in training camp and in practice. He appears to be extremely healthy and I know that he is in great sprits and I know that he is looking forward to leading this football team in ways that he always has.

Is Mewelde Moore your third-down back? *
He is.

*Will Parker get any shots there?
Depending on the distance, but Mewelde Moore is the primary third-down back at this point.

Is that Hog package somewhere where we might see Dennis Dixon used?
Where did you get that name from? I will need to confirm or deny that that is the name.
* 
*Was that put in for Dixon?
Maybe is the answer to both of those, if that is the name of that package.

Who is the fourth receiver?
Right now we have two receivers vying for the fourth receiver spot in terms of this week's game; those guys are Dallas Baker and Limas Sweed. Both have had their moments both positively and negatively. We are going to continue to work those guys and let them compete for the right to join those other three known guys in the rotation this week.

Will you dress all seven Defensive lineman, and if so, will all play?
We haven't made that decision yet. It is highly unlikely that we will dress all seven.
* 
*Will Max Starks be your third tight end?
Potentially yes. Max is capable and has done it in the past. We have a level of comfort there but we'll also work some other options, to leave our options open.
* 
*What makes Heinz Field such a tough place for teams to come in?
No place like home. Steeler Nation is always out and ready for some action. We feed off of that. We do. It is a source of inspiration to us, we feel like we can face a lot of challenges with the support of our fans. It's what makes mystical. Hopefully we contribute to that with the quality of our play, not only on Sunday but throughout the rest of the year.
* 
*The home atmosphere – more than what you expected your first year?
It is. You have a vision of what it is about but to be a part of it is different. It is defiantly a different perception when you view it from the outside in. I enjoy it, I love it. I think I have said in these settings before, the hair on the back of your neck stands up when you cross the bridge to the north side and you start getting close to the stadium. It is exciting and I can't wait for that feeling on Sunday.
* 
*On Houston being dangerous – can they make a move in their division?
I'm sure they believe that, and I believe that based on what I have seen from the tape. They are in a tough division, they do have some top quality players who are emerging and that is what makes them dangerous. They have a quarterback that doesn't make mistakes, they have some young defensive lineman that are disruptive individually and collectively. They are a force to be reckoned with to say the least.
* 
*On Ike Taylor – playing different sides of the field.
I like that idea. It could happen. Will it? That is to be determined. I know Ike doesn't back down from those challenges and I know he is capable and willing to step up and meet them.
* 
*How do they use Steve Slaton?
I think that is something to be determined. I think the way they use them in the preseason might not be indicative of how they use them in the regular season. He has third down back capabilities potential. He has very nice hands. He has kick off, punt return capabilities. It will be interesting to see how his role has developed and shaped up. I would imagine that he is developing as is our young running back.
* 
*How are you health wise?
We appear to be in great condition. I think the only question mark is at this point is Larry Foote and he appears to not be a question mark. So, we're are getting healthy at the appropriate time