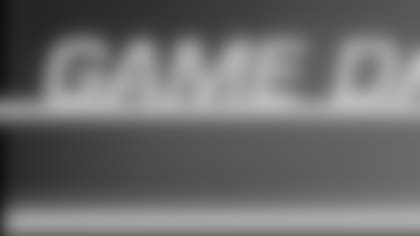 HEAD COACH MIKE TOMLIN PRESS CONFERENCE SEPTEMBER 16, 2008 STEELERS AT EAGLES SUNDAY, SEPTEMBER 21, 2008 AT LINCOLN FINANCIAL FIELD - KICKOFF 4:15 P.M.**
Coach Mike Tomlin:Good afternoon. Quick review of Sunday's performance.  We went back and looked at the game tapes, similar thoughts we had Sunday night after the game.  Gritty performance by our football team.  Very physical game.  I was pleased with how we played in the trenches on both sides of the ball.  I thought our coverage units were excellent. In containing what we believe a special guy in Josh Cribbs.  We had a bunch of guys step up and make critical plays at critical times.  It's a sign of being potentially a good football team and I think that is encouraging.  When you can go into a hostile environment, which it was Sunday night, deal with some adverse weather conditions and find ways to be successful, it's a good sign.  As we move forward, hopefully we use this experience to get better and one that we can grow from, because as they say we have a new week and some tremendous new challenges.  We have to go on the road again into another hostile environment in Philadelphia, which everyone is aware, they are a very good football team.  If you watched a little bit of television last night, you see what the guy in the center is capable of.  I think it starts with him when you talk about Philadelphia.  Donovan McNabb is obviously very good and obviously very healthy.  He is throwing the deep ball as well as I have ever seen him throw it.  We have to contain this man.  When plays break down he is special.  The guy behind him in the backfield, (Brian) Westbrook is one of the best in the business at what he does.  He can kill you running the football and he can kill you receiving the football in the back field, out of the back field.  The guy has five touchdowns in two weeks.  He is leading the NFL in scoring, McNabb has a bunch of cast and characters of receivers that he is capable of using and he does.  L.J. Smith at tight end is a guy that is a tough match up because he is big and athletic.  DeSean Jackson has proven that the NFL stage is not too big for him.  He has over 200 yards in two games and is a splash play waiting to happen.  They have some injuries with some of their known guys, like Kevin Curtis and I know Reggie Brown hasn't played yet but he is potentially going to play against us.  Hank Baskett is a big play guy.  They have two veteran tackles, Jon Runyan and Tra Thomas, that are going to be very capable of matching up with our people.  I think that is going to be one of the games within the game.  Defensively of course, under the leadership of Jim Johnson, their pressure packages are very tough to deal with.  When you have a guy on the back end like Brian Dawkins, he brings it and ties it all together.  He is very good.  Coming off our left side is Trent Cole, who is a very dangerous man and Pro Bowl caliber player.  It will be the third week in a row for Marvel Smith to have a premium match up.  You go from Mario Williams in week one to the other night looking at (Kamerion) Wimbley, and now he has Trent Cole.  Such is life for a left tackle in the NFL.  In the special teams game, (DeSean) Jackson is a very dangerous return man.  He has proven that already.  He ran one back against New England in the preseason. He had a 60-yarder in the opener against St. Louis.  As a punt return man, very dangerous.  David Akers, their kicker, is a veteran guy who can deliver under all circumstances.  So needless to say, we are ready to roll our sleeves up and get back to work.  We need to, because we have some tough challenges that lie ahead in the eastern part of this state at the end of the week.  I'll answer any questions.
Sure.  While I do that I will hit you on all of the injured guys.  Brett Keisel has a calf strain.  He can be described as out this week.  We will take it week to week with him.  Specifically about his potential replacements, we've followed the rotation principal, with our defensive line we have suited six and played six.  There is an opportunity for Orpheus Roye to step up into the rotation. It won't be one guy, it will be a collection of guys that will get the opportunity to play at his spot.  As always our standard of expectation won't change.  We expect those guys to play and play at a high level.
Some other injuries; Ben of course still nursing a sore shoulder.  He could be limited here the first part of the week.  Hopefully he will progress like he did last week.  I just met with him and he said he feels better this week than he did a week ago, which is good.  Donovan Woods has a hamstring, he is going to be out this week.  Deshea Townsend is going to be day to day.  We will look at his heel contusion and hopefully he can go tomorrow.  Don't know at this point.  James Farrior has a sore back, he might be somewhat limited tomorrow.  William Gay has an ankle sprain, also minor; he will be somewhat limited tomorrow.  Santonio Holmes has a knee bruise, he could be limited tomorrow.  Travis Kirschke, back, he can be limited tomorrow.  All of those guys are not questioned for the game, just limited here at the first part of the week.
So all in all, considering how physical that game was, not a bad laundry list of injuries and we will move on.
How big of a deal is it if your quarterback can't practice fully throughout the week?
It really depends on the quarterback.  Some guys will require a great deal of number of snaps to be prepared to play.  Some guys can learn visually, film room and so forth.  Some guys need physical reps.  Thankfully with Ben he is a pretty quick study, a sharp guy, and he can learn in a variety of ways.  Film study, visual reps, and so forth.  It doesn't take him a great number of reps to be prepared to play.  At least that is my experience with him.  I thought he played pretty well the other night.  Hopefully it won't be an issue if he is limited this week, and again this week I know it won't be an excuse.
What about rhythm with receivers?
They get open, you throw them the ball, they catch it.
Is there any danger to Ben getting hurt more?
Does he have any separation of his shoulder?
I have no idea where that report came from.  It didn't come from me or my medical staff.  If anybody in here has any information about where that report came from, send them to me.  I'd appreciate it.  The guy has a sore shoulder.  Again, I'd like to hear from someone who has that information first hand.  That is not coming from me or my medical staff.  It is an AC sprain.  It's a sore shoulder.
RE: Philadelphia and their uniqueness to put pressure on the ball – has that changed at all
No it hasn't.  When you are successful at any scheme, be it offense, defense or special teams, people copycat in this league.  I think maybe that is what happened.  People see some of the things that they do more often there because other people copy.  So it's not quite as foreign.  It doesn't make you any less effective.  To be on the cutting edge schematically, with hiding your tactics defensively, you have to run with your antennas up when you prepare to play Jimmy Johnson's defense.  We respect those guys.  They are still capable of lighting you up.
We don't have any injuries at the wide receiver position, so that may not affect Sweed's starting for the game.  Those decisions will be made later in the week.  At this point we are very pleased with how Ward is playing, how Santonio Holmes is playing and we have to spread the ball around a little more to some other people to make people respect those other threats that we are comfortable with.
RE: Brian Westbrook's versatility
He is an extremely tough matchup problem, similar to how Marshall Faulk was when he was going into St. Louis.  When Marshall use to line up outside the back field, you were very cautious of who you put over there.  Linebacker, safety, etc.  Not only because he is dangerous, in terms of his pass catching ability but because of his route running ability and I view Brian Westbrook in the same way.  This guy has an extended route tree for a running back.  He has great hands and Donovan obviously has a great deal of confidence in him.  He can break you down out there and you better be conscious about the people you put out there on him.
Have you seen the progression in the offensive line that you were looking for?
So far, so good but we are going to be judged on the body of work that spans hopefully until February. I like where we are, I see growth, and the guys play with an edge; it's a physical group. It is a different group than we have had in the past, but it is going to be different because the players are different. They are playing to their strengths and developing their own personality, one that I happen to like because at this point it appears to be very physical.
How about Chris Kemoeatu in particular?
What I just said to describe the group can describe him. He likes to pull, he stays on his feet, he finishes people; he is doing a nice job.
What was the difference between LaMarr Woodley's hit on Derek Anderson and the hit Shaun Rogers put on Ben?
I don't know; I'm not the official. They looked very similar to me. I don't cry about calls because you can't change them; ask Norv Turner.
The league is very aware of the issues and they do as good of a job as they can in calling it as they see it and being fair. I trust their judgment in that regard. They know who plays quarterback for us and how vital he is to us, as is everybody's quarterback.
What have you seen from Orpheus Roye since he returned to the team?
Based on our experience with him, he has been a good teammate. He has been a very good professional and has competed; he has given us quality looks. For a guy with his kind of resume to compete the way that he has competed on looks-squad throughout the week has been impressive. He gets along well with his teammates. We think he still has something left in the tank; he flashes that in practice. We are going to give him a chance to flash that in games and I know that he is looking forward to that.
Did Cleveland approach James Harrison any differently without Brett Keisel in there?
In-game, no. Cleveland is a left-handed running team so they were going to run that way regardless because they have (Eric) Steinbach and (Joe) Thomas over there. They played to their strengths and didn't change. What Philadelphia does remains to be seen.
Can you maintain your packages with Keisel?
No, we should be able to stick with the plan and maintain all of our packages. Our defensive staff does a nice job of teaching same as; same as; same as. You also know our philosophy regarding position flexibility. We don't anticipate any reduction in scheme this week.
Will Travis Kirschke start?
That is to be decided; you will see a lot of Kirschke but also potentially a lot of Nick Eason; we will see how Orpheus fits into the picture as well.
How about with sub-packages?
Did you plan to use Rashard Mendenhall at all in the Cleveland game and that situation just not unfold?
That was the plan but Willie had that look in his eye; he (Willie) is a competitor. It was one of those environments; a knock-down-and-drag-out game if you will. We didn't get a bunch of snaps to be honest with you. It took us a while to get going; both teams really in that first half. We never really gained that much of a rhythm so we weren't able to get him in. When we are driving the ball and Willie gets fatigued or when we want a change of pace, that is our plan to mix him in. Initially we were three-and-out and five-and-out, so we weren't able to get things going. So that was how the game played out. Down the stretch, when we were in four-minute offense, Willie was running the ball extremely well, he has great rapport with the offensive line and we liked the way the game was going, so we just continued to feed him the ball. Rashard's participation was what it was based upon game circumstance.
What happened on that kickoff?
The wind made it difficult and we had questionable decision-making back there.
Some of your players were interacting with the fans. Did you like that?
These guys know that you have to play; and it is not about what you say, it is about what you do. It was a hostile environment and I was pleased that our guys put a positive spin on it and used it as a source of motivation. Really, it is the right approach to take rather than be intimidated. I would be more concerned if they were intimidated.
Is McNabb the kind of quarterback that you want to keep in the pocket?
He is the kind of quarterback that you attempt to keep in the pocket but if he is committed to exiting the pocket, then he probably has a chance to do it. We have to deal with him because his talents are special. He can throw in the pocket and he can throw on the move. As I mentioned earlier, he is throwing his deep ball extremely well and he has great touch; he is a great player.
Is that rare to see a quarterback develop a better deep ball late into his career?
I think that if you have it, you have it. I remember when I first came into the league as a position coach and watched Randall Cunningham warm up and he would drop those 60-yard bombs into the back corner of the end zone during warm-ups; it was kind of intimidating. He was at the end but this guy is not at the end. He is just a good veteran player who throws a good deep ball.
How did Justin Hartwig play?
I thought that he played extremely well. Shaun Rogers is Shaun Rogers; he is a dominant player. I wish that Detroit hadn't traded him to this division, but so be it. Justin did a nice job.
Is playing against the NFC East a good measuring stick for your team?
We are not concerned about measuring ourselves against that division at this point; we are just concerned with measuring ourselves against the Eagles. I will let you know on Sunday night.
What are your opinions on the inadvertent whistle/fumble rule?
I am always in a wait-and-see mentality on things that come from New York. I think that is the best approach to take.
Is that something that can be manipulated though?
Those are changes that usually occur during the offseason. I am sure some of the events that happened during the first couple of weeks of the season, and the stuff that will happen throughout, will dictate some of the decisions that are made in the offseason. That is probably more of an offseason discussion.
What is your philosophy on going for two like Mike Shanahan did at the end of his game this week?
I thought that was an awesome call because it worked. We understand what comes with this hat that we wear. Great job by Mike; great call because they scored.
Do you have a view on that?
What did James Farrior do or say to draw the taunting penalty?
It was an inappropriate gesture.
Do you take advantage of the opportunity to watch your opponent when they play on Monday night?
I really don't change my routine other than most of the time I have the Monday night game on mute in my office while I am watching tape. I didn't have it on mute last night; that is probably the only change. You are still watching tape and going about your business. We will break that tape down today in detail like we usually do. It doesn't change very much to be honest with you.
What is it like to play in Philadelphia?
I coached in the last game ever played in the Vet (Veterans Stadium) and I coached in the first regular-season game in the new stadium and the environment is not very different; it is the same. You are going to Philly. You respect that team and you respect those fans because of the passion that they have. It creates a challenging situation, one that I hope we are ready for; but one that is also very exciting. I like going to Philly; it is a touch place.
How unusual is it for a kicker to be so good in adverse conditions like Jeff Reed is?
I would say that it is unusual but it is surprising what you can get used to. I think that more than anything, Jeff has hardened himself over the time that he has been here to kick under unusual circumstances and conditions. Quite frankly, it is a weapon for us; one that we value and appreciate.
Were those good decisions by Mewelde Moore to let those punts go? Did you guys talk about that before the game?
He and I did; the big thing that I was concerned about was gaining possession of the football. Those winds were tough so I said if you are going to err, err on the side of caution, which he did. We were able to gain possession of the football, which I think was most important. Would you like him to field it? Absolutely. I will take what happened as opposed to muffs. It was extenuating circumstances, to say that least. One element of the game that you have to acknowledge in that phase is that they dealt with it better than we did. Their return men fielded the ball for the most part; they let a few hit the ground. I thought that there their punter (Dave Zastudil) did an excellent job punting into the wind. He really negated the decision that I made to defer with some of the punts that he had. He had a special night; hats off to him.
Were you concerned when you didn't take advantage of going with the wind?
Not overly concerned; what I was looking for was field position. I knew that with the weather being what it was, it might be difficult to take advantage of it. What we were able to do was gain field position. For the most part, we played the game on their side of the field. Of course, that was because of a lot of reasons; we got off the field our first four or five possessions defensively of the half; Mitch Berger had some points that were not only downed inside the 20, but inside the 10. Offensively, although we were not scoring, we were getting a first down or two just about every possession. That kept the ball down there and it became a ping-pong game if you will because you were playing under those conditions against defenses that were playing well, which I think both were. Mission accomplished if you will.
Did you consider taking the wind in the fourth quarter?
It was their decision in the second half. We chose the ball, so they chose which goal they elected to defend. They chose to take the wind in the fourth quarter, which was a good decision because they got the ball going then.
Did you consider not taking the ball though?
We were going to take the ball.
Did Mewelde have a lot of prior experience fielding punts in adverse conditions?
I don't think that any normal weather conditions would have prepared you for what we faced Sunday night in Cleveland. That was a unique circumstance and one that I had not been exposed to in the eight or so years that I have been in this league.
Is Mendenhall still your deep return man?
How different has Troy (Polamalu) looked thus far through the first two games as opposed to last year?
He is playing at a high level but he is healthy and I think that always has something to do with it. The standards are what they are and we make no excuses. His play is his play. He was elected to the Pro Bowl a year ago but you can tell that Troy is healthy; I like him healthy.
Did you list DeShea Townsend on the injury report? How did you think Bryant McFadden played on Sunday?
I did list him and he has a heel contusion. His participation for tomorrow is questionable; we will see tomorrow. I thought that Bryant played very well. He has practiced very well not only last wee, but over the past several weeks. It was not unexpected that he performed at a nice level. We are very fortunate at the cornerback position; we feel that we have some guys that can play winter football for us. We feel the same way about William Gay. I think that group does a nice job; Coach (Ray) Horton does a nice job preparing those guys.