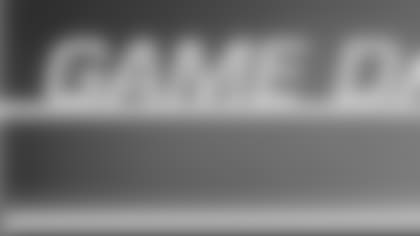 STEELERS vs. CHARGERS AFC DIVISIONAL PLAYOFF GAME SUNDAY, JANUARY 11, 2009 AT HEINZ FIELD KICKOFF 4:45 P.M. HEAD COACH MIKE TOMLIN'S PRESS CONFERENCE TUESDAY, JANUARY 6 **
Coach Mike Tomlin:Good afternoon. We have the San Diego Chargers awaiting us at the end of this work week. We are excited about that and we are excited about being in the field of eight. We had a great day of work yesterday; the players have off today while the staff is in there working and continuing to formulate a game plan. We will get back at it with our guys tomorrow. We are very familiar with this team as I am sure that they are with us. Not much has really changed since the first time that we played them, other than their record. They are a talented bunch led by a quarterback in Philip Rivers that makes great decisions. His quarterback-efficiency is at the top of the charts. He directs and leads them; he does a nice job when the play breaks down of buying time; he is surprisingly elusive and mobile. His big-play guy is Vincent Jackson; the number of big plays that he has delivered for this football team since the first time that we played them is staggering. He is a catalyst for a lot of things that go on for those guys; big plays in big games at big moments. They are battle tested because they have been in a bunch of them. (LaDainian) Tomlinson is an awesome back; we are preparing for him. We expect him to play. I am not familiar with him personally, but guys like him find a way. I think that if we prepare for anything other than to see him, it wouldn't be very smart. (Darren) Sproles has stepped up and delivered big during the instances where he hasn't been able to go. We expect to see both guys and we have to be prepared to defend both guys. Their screen game at this point is second to none; they have really sharpened their screen game and hurt people, and hurt people bad, since the last time that we played them in that area. (Antonio) Gates at tight end in a unique and physical matchup; he is too big and powerful for defensive backs and he is too athletic and has too much body control for linebackers. It will be a challenge trying to match people up on him. We will have to pick our poison a little bit and be thoughtful in that area. He moves the chains for them and he is a vertical threat. They split him out from the core and he runs isolation routes on third down. He is a very good player. Up front, they are anchored by Kris Dielman and Marcus McNeill. This is a power-running team. They use a lot of shifts and pre-snap motions, but at the end of the day, they are going to shove the football at you; that is how they play. Defensively, it starts with the man in the middle up front, Jamal Williams. He is a dominant football player and he is surrounded by guys that are good at what they do in Shaun Phillips and Jyles Tucker. The cornerback play has been exceptional with (Quentin) Jammer and (Antonio) Cromartie. (Clinton) Hart has done some nice things for them at safety, along with (Eric) Weddle. They are just a good, solid football team. On special teams, I saw their punter (Mike Scifres) work just like I am sure that everybody else saw their punter work this past week. Sproles is a dangerous man in both punts and kicks. What else can you say about a team like this other than the fact that they are very good and they are battle-tested; you have to respect that. That is an edge that we have embraced throughout the season but I think that we have met our match this week in terms of a team that has been battle-tested. These guys have had their backs against the wall and found ways to win. They have been in the playoffs for over a month now. The stage won't be so big for them; I am sure that they will be quite comfortable in this game this weekend. We have a lot of work to do, and we are excited about preparing ourselves to do it.

What do you have to do to score touchdowns against them this time?
They did a nice job of executing and we didn't. There is no hocus-pocus or secret formula to getting the ball into the end zone. We have to execute better, we have to put our guys into better position to take advantage of the field position; those are some of the things that we are working on as a staff right now and those are some of the things that we will work on later in the week with our players. It is that simple; it is about developing a rock-sold plan, working that plan and then going out there and performing it. We won't do anything differently this week than we have done in the other weeks in preparation for the game. We just have to let it all come together better than the last time we played them because I think that we were 0-3 in goal-to-go situations in that game. That is life, but thankfully we were able to win.

What changes has Ron Rivera brought to the San Diego defense?
They appear to be playing similar to how they were playing at that time. They pressured us extremely well that day; they stepped up and played pretty well situational defense. To me, that is a sign of solid defensive play. When the field got short, they made us kick field goals; they had a fourth-and-one stop; all of those are signs that point to a rock-solid defense. This is not Ron's first rodeo. Ron has been a coordinator before, and on big stages. We respect those guys and we expect them to attempt to do similar things on Sunday.

Did you address the 13 penalties against your team that day?
I didn't address that specific instance with our team. I don't wait for things to happen to address them with the team. We realize that if we are going to be as good as we are capable of being, specifically if we are going to win this weekend; the Steelers cannot beat the Steelers. We can't be a highly-penalized bunch; we were in that instance. Whether or not I agree with some of them is irrelevant. We took the win and we moved on. Hopefully it won't be anything close to that this time around; if it is, we are going to have big problems.

Is San Diego good at winning the battle of field position?
They are because they have a great offense. They have very few three-and-outs, and it starts right there. Then of course, they have great punting. You have a big-time chance of having to work the long field when you play these guys because coupled with that, Rivers doesn't turn the football over very often. All of that adds up to a long field that you have to navigate.

How does the game change when Tomlinson is in there versus Sproles?
I think that the last time that we prepared for these guys, I tried convincing myself that it was different, but I don't think that it is very different at this point. They have a power-running game when both guys are in there; they will attack you on the perimeter when both guys are in there. Both guys are equally dangerous in the screen game; they are willing to surrender screens. I think that at this point, they are calling plays regardless of who the tailback is.

How ready is Ryan Clark?
I think that he is going to be fine and be ready to participate in the game, as is everybody. I didn't talk about injuries because, quite frankly, we have a clean bill of health. That is the first time in a long time. Ryan is doing to be fine; Carey Davis is going to be fine; James Farrior and James Harrison are going to be fine; Ben is going to be fine. Those are the guys that had circumstances that the off-week worked in our favor. We were able to get those guys the rest and recuperation that they needed. It is a non-issue; we practiced yesterday and everybody participated fully, which is good because we have a highly-contested battle ahead of us.

Did Rivers change after his performance here?
I have not noticed anything different. Thankfully we have a good defense; I think that we made a lot of good quarterbacks have bad days. We can't rest on what we have done in the past. Hopefully we create that kind of environment for him on Sunday. Time will tell in that regard, but you can't make a snap judgment of what he is capable of based upon what happened in that football game. It was a hostile environment, we played well that day and the weather conditions were what they were; we were able to win the football game.

What have you learned from last year?
I have too many numerous examples to pick one. I think that it is no big revelation that I am a better football coach this year. I better be better next year. It is not always displayed in the win-loss record. I think that regardless of what you do for a living, you have to get better; and that is everyday. I know when I walk through those doors, that is my intent everyday. I am not making a bigger deal out of it then what it is.

Does it help that you have seen this team already?
I don't subscribe to that theory. Just because that last game unfolded the way it did, that is no indication that is how this game is going to unfold. We are different in some ways than the last time that we played them. We are playing with people that we didn't play with last time. This is the first time around for Heath Miller and this is the first time around for some cornerbacks. They are playing with some people that didn't play or had different roles the last time that we played them. It gives you a little window in terms of the physical matchup because you had a chance to watch guys compete against one another first hand, but it is no indication of how this game is going to unfold; we don't take it as such.

Does the sudden-death playoff format need to change?
I don't worry about that; the rules are what they are. How we conduct our business is what it is. Everybody is aware of it, so you play to it. I think that you can spend a lot of time crying over spilled milk, but the reality of it is our setup is what it is. You understand the lay of the land; you have to play to it. It is no different than a few weeks ago when people were talking about division winners getting home playoff games. It is our system and you have to embrace it. That is what I choose to do.

Is your offensive line playing better?
We played well last week. The next challenge is this week. I just live week-to-week. We are preparing to be our best this week because we feel that is going to be required for us to win. We did pretty well the week before, but we will see what happens.

Does it help that these five guys have been together for a while now?
Absolutely it has helped. Max Starks is 11 games in now; Darnell (Stapleton) is probably similar, about 12 games or so in. We better be coming together, not only as an offensive line, but as a football team. That is what January is all about. You are either a team on the rise or a team on the decline. If you are on the rise, then you will have a chance to move on. If you are not, then you are definitely on your way out. Hopefully we fall into that first category.
*
*What is San Diego doing better now as opposed to the first time?
I don't know that they are doing anything differently. They have been in some close football games; at this point they have won more than they have lost. I think that good teams find a way to do that. That is why I make a conscious effort not to measure anything; it is just a complete body of work. Good teams find a way to win. I think that this is the ultimate parity league. They were an 8-8 team going into the playoffs, but there is not much different between 8-8 and 11-5 or 12-4. You look at some of their games, their first two games could have gone either way, and probably should have gone in another direction. We won our game by one point. That is one that you can look to as one that could have gone the other way. This is a good football team; they were a good football team then and they are a good football team now. They are finding ways to win football games when their backs are against the wall. They came back and found a way to win against Kansas City; the Bucs were up on them down in Tampa, and they were trying to fight to get into the playoffs; they don't blink; they find ways to win. They are a good football team; they are well-coached. They have guys that have been there and done that. A bunch of those guys were in the AFC Championship Game a season ago. They won't be in awe of what they see when they come out of that tunnel on Sunday.

Will you keep a close eye on Ben on Sunday?
No, I will not.

Who are you most concerned with regarding San Diego's pass rush?
Everybody that they send. This is Tuesday and I tend to be negative on Tuesday; I get better at the end of the week. Shaun Phillips is a guy with reputation as a pass-rusher. I think that Jyles Tucker is quickly gaining a reputation league-wide in terms of what he can do to get after the passer. I think that Jamal Williams is very disruptive even though he might not have the sack total that would indicate that. I think that any time that you get a man that big and powerful in the middle of a defense, with the kind of vertical push that he puts on the pocket, he allows some of those edge guys to do what it is that they do. Those are three guys that highlight what they are capable of doing in terms of getting after the quarterback, but we respect them all.

Are they more aggressive under Rivera?
I think more than anything, between now and what happened at the beginning part of the year, I don't think that it is a difference of Ron's presence or not, I just think that over time, they have learned how to play without (Shawne) Merriman. I think that when you lose a guy the caliber of Shawne Merriman, and you are then moving guys around, you've got to learn to find your mojo, if you will. Over the course of time, they have learned to do that; just like we have learned how to play without Marvel Smith and Kendall Simmons. It is football.

Do you watch anything over the course of a game with a concussed player?
No.

Can you talk about your goal-line offense the last time you played them?
I think that was the game that we discovered Gary Russell as a potential short-yardage and goal-line runner. That has been solid for us. We don't pretend that it is something mystical. We just have to formulate good plans, call good plays and execute them.
* 
*What makes Russell a good short-yardage back?
He is a one-trick pony. We like to tease him because he is downhill; it doesn't matter what play you call, it is downhill with him. That happens to be a positive attribute for that circumstance.

Is there such a thing as smelling the goal-line?
Sure, but he has a similar personality in open field. I just think it is who he is as a runner. He runs behind his pads; very rarely is he knocked back; he has a nice center of gravity; he is a competitor. He has been doing a nice job for us in those areas, and not only in those areas, but as a kickoff return man as well.

Is it tough to find Sproles behind the line?
He is not going to grow between now and Sunday so we better find him. With Sproles, when I look at him, I think about guys like Warrick Dunn, who I worked with; they are not as much small as they are short. I think that to consider them small is naïve. These guys' legs run through contact and they finish off runs. They are powerful people who just happen to be short, but not small by any means; similar to James Harrison.

What makes you think that Tomlinson will play?
Guys like him defy the odds. That is why he is who he is; he is not like the rest of us. Some of those judgments about whether he is going to play or not are based upon charts and information on what is normal. He is not normal. I anticipate him being there. We are going to prepare for him being there, that way we are not surprised when he is.

Has San Diego changed offensively?
I don't know; they are probably better equipped to answer that then I am. I know that they use all of the weapons that they have at their disposal. I know that the evolution of the screen game has been a weapon of choice for them, particularly in the red zone. To me, that is no different than the perimeter run. Those appear to be touchdown passes, in my estimation, are perimeter runs. They get their uncovered linemen out in front, they dump the ball to tailbacks, fullbacks and tight ends; they block people and they run into the end zone. Is it a 20-yard touchdown pass or a perimeter run? I choose to view it as a perimeter run.

Will the Steelers use a screen game?
Potentially; that is what we are working on right now. I wouldn't necessarily tell you guys as I sit here today.

Has the offensive line gotten too much criticism this year?
If it motivates them, then yes; if it doesn't, then no. All I am concerned about is their performance. If criticism motivates them, then keep criticizing them.

Will it be tough to match San Diego's emotion?
I don't think that we are going to lack intensity or emotion by any stretch.
 * 
*Did losing early in the 2007 playoffs motivate these guys this year?
I think that is so far in our rear view mirror at this point. We are a different group; some of the key components are different and some of the roles are different. We are just focusing on what we are and what we are developing here in 2008. I don't know that is a motivating factor. I think that having an opportunity to do what we have to do, and what is in front of us right now, is motivation enough for all of us. We are in the final eight; we are in the final four in the AFC; we have a big-time opponent this weekend. It is awesome and it should be great motivation.

Was it the Colts' game that convinced you about Tomlinson and Sproles?
No, I think that it is the body of work. A lot is being said about what he (Sproles) did in that football game, but that is not the first time that he has stepped up and delivered big for that football team. It was a big stage, so it gets a lot of attention. I think that if you ask the guys in that locker room, they will appreciate what he brings to the table.

How has Justin Hartwig done against big nose tackles?
Justin has done a nice job for us. I think that he takes it personally when he plays some of the big, powerful people. He realizes that is an area that we need him to step up in.

Do you have a mental edge since you beat San Diego the first time?
You can trick yourself into believing that, but you can also trick yourself into believing that you don't because it is tough to beat somebody twice. I am not worried about that; I'm really not. We just need to prepare to play to the best of our abilities, not beat ourselves and perform at a high level.

Do you go into a game plan having to double a nose tackle?
You go in acknowledging and recognizing that if you are going to have any success moving the football at all, then you have to double him (Williams). That is what kind of guy he is.

What do you remember about their third-down offense last time?
They hurt us a couple of times with some screens. We had a pretty good day for the most part, but the screens were significant. They kind of woke us up to that fact. Since that time, that has continued to be a weapon for them. The thing that makes unique on third down, and makes them what they are, is that they have unique matchup issues for people. Vincent Jackson is a vertical threat who happens to be very big and strong; I talked about what Gates is as a matchup issue. Couple that with their ability to dump the ball to backs; and their quarterback makes good decisions; this is going to be one of those rubber meets the road type of settings.

Could you sense a different atmosphere about your team at practice yesterday?
I think that I mentioned that these guys have been in the playoffs for over a month, and they have. They are battle-tested because of it. I think that because we played in some of the games that we played in, even though it might not have been as dire; lose and go home; as what they have been in, I think that we have been in a similar environment. We have had good practices I think because of that. There is no question that competition is the ultimate motivator. I don't deny that. I think that yesterday was just a continuation of that.
* 
*Has the tough schedule served you well?
I think that it has. Is it going to be significant? We will see. There is no question that it has. I think that confidence is born from rising in the face of adversity; we have had a bunch. We have had some stiff competition; we are in a pretty good situation because we had some success against that competition. I think with that builds confidence; I think that we are a confident bunch. Hopefully it leads to production for us on Sunday.