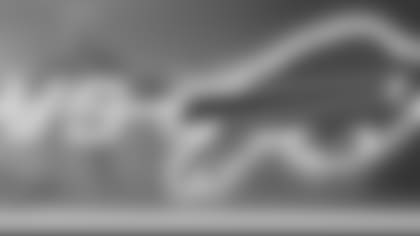 ](http://www.steelers.com/adPromo/clickThrough/processClick.io?adPromoID=95922)
STEELERS vs. BILLS SATURDAY, AUGUST 29, 2009 KICKOFF 7:30 P.M. HEINZ FIELD
HEAD COACH MIKE TOMLIN'S PRESS CONFERENCE THURSDAY, AUGUST 27
Mike Tomlin: Good afternoon. We finished what was a simulated in-season Friday. The focus of our work today was situational football like it will be in the fall. Short yardage, goal line, red zone, some specialty areas in the kicking game. Just some of the minute details that ultimately comprise the highlight videos on Sunday nights in the fall. So the work is significant, the details have to be razor sharp, and I thought they did a nice job of not only fine-tuning some base football that we installed from the previous two days, but understanding what we're trying to get done in situational football. Like I told our team, quite honestly, it's the difference in being good and great, or winning and losing. I like the way they approached it today. We got some extra work after practice, some detail work, coaches available. We have what we call 'winning-edge' meetings on Friday afternoons. After practice, you go back and you get any final questions answered and you get any clean-up so that we get all questions answered and we can push forward into our home game weekend, if you will. So we're excited about that. On the injury front, some updates. Of course, guys that can be characterized as out this week, like we've talked about earlier: Dennis Dixon, with his shoulder. Sean McHugh did get his surgery clean-up, and it's what we thought it was. He's probably going to be down for four weeks or so. He's out this weekend, of course. Darnell Stapleton is marching back, but he's not ready to participate at this point. Some other guys who I can characterize as questionable at this time: again, in the preseason, we don't have to make a determination as to whether someone is capable of playing, so we like to leave the door open with some of these men. Steve McLendon has an elbow, which makes him questionable. Jeff Reed's got a sore ankle, which makes him questionable. Of course, if he's unable to perform for us, Piotr Czech, who's been doing a great job for us, will handle all of those kicking duties. Santonio Holmes still has a sore back from taking a helmet up in D.C. Willie Parker's hamstring is still sore, and Frank Summers, of course, will probably be the most questionable of them all because of being where he is, in terms of his career. He's a rookie guy who hasn't practiced very much. Even if he got to the point where he was healthy enough to participate, you hesitate sending a guy like that out there on a limited number of snaps. You'd be setting him up for failure. All of those guys are questionable; Frank's the most questionable and the guys that I mentioned are out of course this week are out. Any questions?

Dennis Dixon said he felt pretty good today. Have you seen any improvement from him?
I haven't seen him do anything other than stand around. So the fact that he's saying he feels better, I'll take that.

How about [Jeff] Reed? What happened with Reed?
He stepped in a hole there a little over a week ago. He wanted to get some kicks in a hostile environment on the road in D.C. and did that. Really, just still taking a look at it. We got it looked at here the other day and we probably felt was best at this point to maybe leave him as questionable. We'll see what he looks like as it gets close to game time, but by no means are we concerned about giving Piotr Czech an opportunity to kick for us if need be.
*
*Have you determined how you're going to use your return guys, and are you inclined to use [Stefan] Logan again?
I think that Stefan has gotten our attention. He deserves an opportunity to be seen again, but also, looking at this game, we're going to give some other guys an opportunity as well. In the first half of the football game, you'll see Mike Wallace return kickoffs. Hopefully it won't be many of them, if you know what I mean. But this is a guy who has a resume in that regard. He returned three or so at Ole Miss. He was a candidate to be a guy in that area. We're going to continue to give him an opportunity. Mewelede Moore may return a punt or two. Other than that, you'll see number 41, Stefan Logan.

With regards to Tank [Frank Summers] is the timing for him bad? And how much have you seen from him in just practice in order to evaluate his game?
It's not over yet. Everybody's story is kind of left unwritten at this point. We, of course, have a game this weekend, we have next week's practice, and then we have the Carolina game. So I'm not ready to quantify the level of disappointment or things of that nature in regards to being able to take a look at him. He's still got time.

Has the backup tackle position become any clearer between those three guys? Has anybody stood out?
Not at this point, and I say that because I'm going to keep all parties involved working. We know who those guys are. Those guys, every man's had their moments, whether you're talking about Tony Hills, Jeremy Parquet, Jason Capizzi or others. We just continue to watch, look and say very little and keep all parties involved pushing towards the ultimate goal.
* 
*This is Mewelde's first game. What do you want out of him for this first game, and how has he looked this week?
He's looked great this week in practice, and Mewelde has a role for our football team in that he's a third down back, he's a situational player. He's got a unique skill set. He can get out of the backfield and run (insert) routes. He's got great hands. Quite frankly, he's a tough physical matchup for most linebackers. So we intend to use him in that area, in the early portions of the football game when we're playing football the way we want to play in September. After that segment of the game is over, we may take a look at him as a feature runner to give him some carries, but really, the extent of that work will be determined on how he feels as the game wears on. But initially, when we're out there with our "starters", if you will, we'll look at him in his role that we have envisioned him doing for us in '09, which is a third down back, a situational return man, things of that nature.

When you base how long you play starters, do you determine it by "x" *amount of snaps, number of series, or just kind of the feel of if you like what you see or don't?
We're going to get, at the very least, a half of play. We'll kind of analyze it at the half and decide where we're going to go from there. But we're not worried about a snap count or anything of that nature that you worry about in the first two games. More than anything, we want to see thirty minutes of Steelers football and then kind of make some determinations from there at the half.

Where are you in terms of your goal line back candidates and has anybody sort of stepped forward?
You know, it's funny. I just had a meeting with Isaac Redman, who kind of distinguished himself in that area early on. A lot of those roles are determined by other things, to be quite frank with you. Is a guy good enough to make the 53? Is he capable of doing some other things? A lot of times, a guy who's a candidate for that position gets an opportunity because he's a functional special teams player. That's not only what gets him on the team, but gets him a game day hat-talking about those 45 guys that wear helmets. Gary Russell was able to get an opportunity to do some of those things for us in the past first and foremost because he was a reliable special teams player. And we're able to get him on the 53 and put him in a game day helmet because he was capable of doing that. Then, he had an opportunity to do some other things. I'd imagine, if our goal line runner is anybody other than Willie Parker or Rashard Mendenhall, it'll be because they're capable of doing some other things that put them in a helmet. That's where we are with it.
* 
* *
*Have you challenged [Isaac] Redman to show you something more?
I'm not trying to motivate anybody through fear, I'm just trying to provide information. I provide similar information to guys like Frank Summers.

How is your outside linebacker depth? What have you seen in the group there?
I think that Andre Frazier is the leader in the clubhouse with regards to that. He's a veteran football player. He's been around here a long time. I think he's been very consistent in his play. Some of the other guys have had up-and-down moments, but they still have a great deal of time to make a statement or to state their case, if you will. But we do have some question marks in that area as we sit here today.

Do you want to get an extended look at Rashard [Mendenhall] if Willie [Parker] isn't able to play on Saturday?
Absolutely. We'd like to get an extended look at Rashard whether Willie plays or not.

Just to clarify what you said about Jeff. He stepped in a hole up in Latrobe before he went to Washington, or at Washington?
I think it was before, if I remember correctly.

Is it his plant leg?
I have no idea. I have a lot of stuff on my plate this time of year. I didn't check which leg.

What are the kinds of things that you're looking for out of Rashard?
Just to be a featured runner, a capable guy. To run similarly to how he ran in D.C. I thought he was very decisive; I thought he was downhill. I liked the way he finished runs; he ran violently, if you will. This guy's had a good camp and a good preseason. We just ask that he continues to do more of the same.
* 
**Do you consider Trai [Essex] a starter at guard, and when Darnell [Stapleton]'s healthy, he has to win that back? How is that going to work?
Really, I hadn't considered the possibilities of what's going to happen when Darnell comes back on. I'm kind of a tunnel vision guy. At this point in time, he's our right guard when we send our first unit out there, and I'm sure he's of that mentality.


Were you aware of how good your depth was last year and what do you think of your depth at this point?
The jury's still out, quite frankly, on our depth, and the jury's out on us, to be even more blunt. But there's no question, if we're going to be a team that's in the mix in January this upcoming season, it'll be because we have starters and starters in-waiting. That's one of the things that we talk quite a bit about in our team-building sessions, that the standards of the Pittsburgh Steelers are just that, they're standards of the Pittsburgh Steelers. If you're in the huddle, you're a starter, you're one of the eleven on the field. And that's not just lip service. We have a great deal of belief in that, and there are countless examples of guys in that locker room who are not only capable but willing to deliver for us when given the opportunity. I think that's one of the beautiful things about competing in this game, at this level. There's a fine line between being a Pro-Bowler and our five on kickoff, and sometimes it's just opportunity. So we don't discount what anybody is capable of, we don't underestimate what anybody is capable of. As a matter of fact, we challenge those guys to seize opportunity. And guys like Trai Essex are in the process of doing it. What's unfortunate for some sometimes is opportunity for others. And that's just the nature of this game at this level. If I go down at work, John Mitchell would probably do a heck of a job at doing what it is I do.