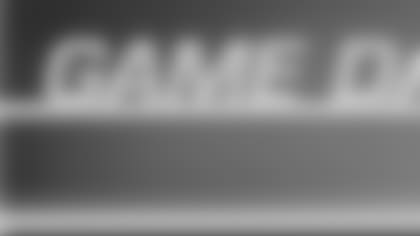 ](http://www.steelers.com/adPromo/clickThrough/processClick.io?adPromoID=95922)
 STEELERS at REDSKINS SATURDAY, AUGUST 22, 2009 KICKOFF IS AT 7:30 P.M. FEDEX FIELD
HEAD COACH MIKE TOMLIN'S PRESS CONFERENCE TUESDAY, AUGUST 20
Coach Mike Tomlin:Good afternoon. We're excited about taking this next step for us; it's a significant one of course, going to D.C. to play the Redskins; our first time stepping into a hostile environment playing a road game, some of the issues that you have to deal with in terms of being a road team, solid counts and so forth. It will be interesting to watch our guys deal with that element of the game. But also more importantly, it's just the second time out. We got our feet wet if you will in terms of playing live football coming off of last week. We are looking for some guys to take a significant step in terms of some things that we talked about. We need to play harder, we need to play faster, and we need to play smarter. That's what we talked to the team about, particularly the young people who just played their first bit of NFL football a week ago. We expect those guys to adjust to the tempo of the game. They know what they should expect, and to be quite honest, we expect the quality of the detail of their work to vastly improve. The great thing about it is that I'm sure that the Redskins are taking the same approach to the game and stressing the same thing to their people, so I'm sure that we will have a great competitive game. I look forward to it; I also kind of couple with bringing camp to a close, which has been awesome up here. I can't say enough about how fluid things run up here at Saint Vincent. I guess it's just built over years of a working relationship, but it was seamless for the most part. We got a little bit of everything we were looking for including the weather – got a little heat, got a little rain and so forth. It has really been great. The people up here are spectacular.
 
How long do you expect the starters to play?
We are going to play them roughly a quarter, maybe a quarter and some change; what we normally do. We're going to extend the play a little bit by at least a series and maybe what we did last time out, but we will always play it by ear. Circumstances of the game – what happens early on – may dictate that. But those are our intentions as we sit here today.
 
What are you looking for from the first teams?
I'm looking for high-quality execution. I'm looking for them to improve, I'm looking for more dominant – like performances in the trenches, offensively and defensively. Better game management in a lot of areas. Coach-to-player communication and those things, some things that quite frankly may not interest the people outside of our locker room, but are things that we need to do to push forward toward our opener.
 
Is it more difficult to get in rhythm?
No, this isn't the first time these guys play football. It's really kind of re-acclimating themselves to the process. It's not like it's totally foreign to them. It's not, quite honestly, the most difficult thing to do. We're just going through the process of getting ready, at least mentally, to push forward and play 60 minutes. Still, like everybody else in the NFL on opening weekend, second-half football is unchartered waters because everyone's guys are kind of new to that, and I think that's an adjustment that all teams go through. From that standpoint our problems are no different than anyone else's, so it's not significant.
 
Can you set an example of coach/player communication you are looking at?
Just offensively – personnel-wise and matching calls. Ben (Rothlisberger) gets information from the coaches and provides the information to people in the huddle. We have to make sure that those transitions are fluid. It's the same thing defensively. If the offense changes, we need to change personnel defensively. A lot of times, a lot of those guys are fatigued that have their head down. The guy that you are capable of communicating with needs to get the guys an indication of what is coming on the field. We had that as an example in our last game when we got caught with 12 men on the field defensively. When we signal information to a person we are talking to, he is in the position to provide information to the guys in the huddle so they can exit the huddle and get off the field in an appropriate amount of time, as opposed to, depending on those guys solely, having their head up, looking at the bench making sure, or seeing who is coming into the football game.
 
Any guys that you plan to hold out?
Again, it's the preseason. I don't have to make those decisions at this point. I tend to let those be 11th hour decisions because we are not on any time table.
 
What is your plan for (Charlie) Batch and (Dennis) Dixon?
I'm not willing to say that Batch is going to only get two throws this week, but we're committed to the development of the young guys so he is going to get more time than Charlie.
 
Re: Punt return
Yeah, Stefan Logan is going to get the first look this week at both punts and kick returns. I wouldn't read too much into it, we just came in with the plan that we are going to get a chance to see some guys. Last week we looked at Mike Wallace as a kick returner and Joe Burnett as a punt returner, this week is Stefan's turn, and we will see what next week holds for us.
 
How will you compare this camp to your first few?
I really hadn't thought about it from that stand point. I'm not into the business of comparing; I'm just trying to get our '09 team ready for the challenges that are waiting for us.
 
Did you accomplish what you wanted to up here?
You know I don't evaluate camp, because ultimately we are here to prepare for the season. How we perform this season will kind of give me a barometer of what we did well and what we need to look at. I make some notes at the end of camp but really, it's more logistics, how things can be more fluid, I really don't evaluate the camp in terms of checking off what I perceive to be a to do list, successful camps don't mean anything unless you have a good season so I'm not trying to evaluate the camp from that stand point, it's really more about logistics than anything else.
 
Would you like to stay up here longer?
I wouldn't mind being the Latrobe Steelers; we'll play the whole season out here. I love it, I don't have to deal with the problems of life, I don't have to take my trash out on Tuesdays or anything else, I just have my kids and my wife up a couple days a week and have dinner with them and then get back to business. That's just my mentality. I'm not sure if anyone else shares that approach.
 
Would you have gotten in trouble with your wife?
Probably, she has been married to me long enough. I think she kind of knows the animal she is dealing with.
*
* *
*Can you talk about the new rule concerning wedges on returns?
I think the jury is still out on that. I really don't believe that you will get an understanding of the significance of that thing until you get a bigger body of work. I think it is going to be well into the season before we realize the ramifications of that rule change from an outcome of play standpoint.
 
Do you see any of your short yardage guys going to play with first team guys?
Maybe, but again, we haven't made those decisions yet. Some of the situational football decisions like that, we really wait until the 11th hour. We really like to focus on continuing on being in a camp mentality and working on a day to day improvement of skill development and things of that nature and we deal with some game specific things when we have to, I haven't addressed that with the staff or the guys at this point.
 
What is your take on Dennis Dixon developing in year two?
His physical skill, of course, is obvious. He is a talented guy. I'm more concerned about the things you get from playing and from standing in the huddle in front of people and having to raise up and rise up in moments. I like what he is doing in regards to that, we are just going to continue working with him.
 
Has Rashard Mendenhall showed you enough?
I don't think anyone has showed me enough to really make concrete decisions.
 
Is it a conscious effort for Ben (Roethlisberger) releasing the ball faster for (Mike) Wallace?
You know this guy can run, and if you're not careful he can run out of your range. It is something that you have to take into account, but it's decisions and things you take into account anytime you are working with a new guy or a quarterback is working with the new guy. There are some things that are significantly different, I think because we have connected with him on some plays, you see him kind of getting a comfort level, but not only Ben (Roethlisberger), Charlie (Batch) and Dennis (Dixon) as well, I think he has had quite a few snaps with all three quarterbacks. 
 
How about the busses showing up this morning?
A little mental warfare. You know how it goes.
 
Who arranged it?
I won't disclose that. Just a little mental warfare. Sometimes people have to be horribly disappointed then asked to perform.
 
How did they perform?
They did pretty well.
 
How well do you know Sean McDermott?
I have known him since we were both kids. I played with him in school; he is a little younger than me. He is a great guy, always been a rock solid guy since the time I've known him. He was a mature guy at 17 or 18 when I met him; I know he is going to do great things. Sean has been with the Eagles for a long, long time. He has done about every job you can do in that organization. He is prepared no doubt, and of course I will be supportive of him from a personal stand point.