By Teresa Varley
Steelers.com The following is an informal Super Bowl Diary, giving you the sights and sounds of the Steelers trip to Tampa, Florida for Super Bowl XLIII.
 
Check back on a daily basis for updates and if you missed any of the entries, be sure to click on the link for each day so you don't miss any of the fun.
 
Super Bowl Diary Day 1
 
Where do I begin? This week has just been amazing. The excitement in the city has been electrifying. Everyone has been so upbeat, the staff has been smiling all week long and the players have just been their normal, upbeat selves.
 
So, let's start off with the AFC Championship game. What an amazing atmosphere that was. Before the game national media were everywhere. The press box was literally jammed and I am happy that I was sitting between two people that I get along great with – Jon Pugliano and Tim Benz.
 
Antwaan Randle El was there to cover the game for NFL Network. It was great to see him. And Jerome Bettis was there was well and seeing him was super. Both of those guys played such a huge role in Super Bowl XL that it just seemed like a good sign to have them there.


 
The game itself, well, you know how it unfolded. You know how wonderful it was so that doesn't need repeated.
 
After the game it was electrifying. I was there when the team lost the AFC Championship game in 2001 and 2004. I know what that feeling is like. So, to sit there and see this team do it at home, in front of that amazing crowd, was just unreal.

I got a chance to see Dermontti Dawson after the game. He was just thrilled for the team. James Harrison's mom grabbed me and gave me a big hug and was the happiest I think I have ever seen her.
 
The rest of the week seemed like a blur, with one day running into the next.
 
The players came in on Monday and you could tell it was just starting to hit some of them. They were thrilled. They held a team meeting where they got all of the details for their families for the trip to Tampa. It was then off to individual meetings to look at game film of the Ravens game and proceed like they would on a normal Monday.
 
After their meetings some players headed into the media room to talk while others started turning in their travel forms and ticket requests. They wanted to get details out of the way as soon as possible.
 
On Tuesday we had a staff meeting, everyone getting their assignments and details for the trip. We all knew that there was a lot to be done, but nobody minded one bit. Everyone welcomed the extra work.

Coach Tomlin held his press conference on Tuesday, but pushed it back by an hour because of the Inauguration of President Barack Obama. When it did take place, it was a packed house.
 
Wednesday it was back to work for the players, business as usual, except of course for the extra media throng on hand. NBC spent a lot of time at the practice facility, and Bettis was back to conduct some interviews. The players talk to the media at lunch time and after practice, so it was a busy time for the media relations staff, shuffling players from interview to interview.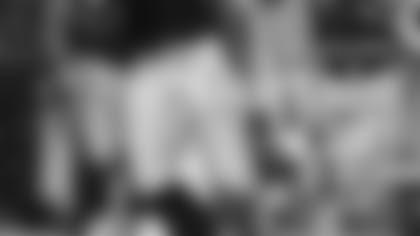 Sports Illustrated's Peter King was in during the week and on Thursday, we all knew why when the Steelers were on one of the covers and a story about Tomlin written by King was one of the features. THere was also a story on the Steelers defense.
 
Rod Woodson, who along with Dawson is a finalist for the Hall of Fame, was there on Thursday for NFL Network. It was great to see him and he really seemed to enjoy being back in Pittsburgh.
 
The media were still swarming on Friday. Every inch of space was used for one-on-one interviews and there never seemed to be a down moment.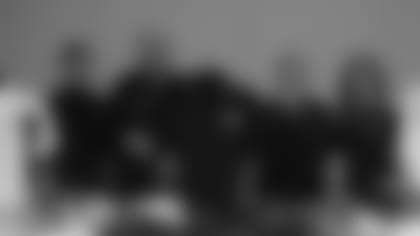 After practice the players had a chance to pick up some Super Bowl merchandise for their families when a sale was held at the practice facility. The great crew from the Steelers merchandise department and Sideline Stores did a fantastic job. Players were walking out with bags filled with stuff, and Casey Hampton even needed a dolly to get all of his purchases out of the building.
 
A pep rally was held at Heinz Field on Friday night (you can check out all of the details on the Super Bowl page) and it was like being at a game. The crowd was insane – there was so much energy there. Players even had a hard time getting there because the crowd was so large traffic was backed up all around the stadium. James Farrior, Deshea Townsend and Ben Roethlisberger all addressed the crowd and set them into a frenzy before the evening game to an end with fireworks.
 
The players wrapped up their work week on Saturday with a morning walk-through and then like the rest of us, they were getting ready to take off for Tampa on Monday morning.