Throughout the 2008 season, Coach Mike Tomlin will answer questions exclusively for Steelers Digest and Steelers.com. The following is one of those sessions. For the complete interview, pick up the latest issue of Steelers Digest.
Q. James Harrison, the Defensive Player of the Year, is the victim of a lot of holding by opponents trying to block him. Does he ever complain about that to you?
 
A. He does. Often. All the great pass rushers are held, have been held historically in this game. That's how you stop them. Those guys are unblockable people. A little bit of that comes with the territory, but he's getting comfortable in those shoes and understanding what comes with being that kind of player. If he's truly great, he'll find ways to overcome it, like he has.
 
Q. In these games, you called them hardware games, the decisions head coaches make are more scrutinized. How do you balance playing to win with playing the percentages?
 
A. The fact that decisions are more scrutinized is irrelevant to me. I coach the game the way I always coach the game: I look at the individual matchup, the game situations and try to provide my team with what I think is necessary for us to win. That's it. I try to keep it in perspective. I am truly not going to approach this game – in terms of the decision-making process – any differently than I do when we played the Cleveland Browns on week 17.
 
Q. Sometimes coaches make these kinds of decisions with the idea that they do not want to prevent their players from having a chance to win. How do you look at it?
 
A. I understand that perspective. I probably haven't been scalded enough by the profession yet to have that mind-set, truth be know. I understand where people are coming from, but I've never lived in fear like that. I've never coached from that perspective. I've always lived and coached in my hopes. I tend not to worry about the negative, and I tend to focus on the positive things that could come of decisions we make.
 
Q. Being aggressive and playing to win, and the head coach making his decisions accordingly. Is that more important for the team that's favored when you get to these kinds of games?
 
A. To me, it doesn't matter what the experts think, or which of the teams is favored. Those decisions are made to meet the needs of your team. Sometimes your team is emotionally up, sometimes it's a little flat. As coaches, some of those decisions we make need to be made with that in mind, to give our team what our team needs and not what we think our team needs from a perception standpoint, whether it's favored or not.
 
Q. You have said you want to be what your team needs at any particular time. Approaching a game of this magnitude, what does this team need?
 
A. We have to find that delicate balance. Our team needs to know that this stage isn't too big for them, but at the same time, we don't need to take it lightly, either. It is a delicate balance, one tightrope we're walking this week. And I like where we are. We have a nice blend of calm over this team, but at the same time, a sense of urgency.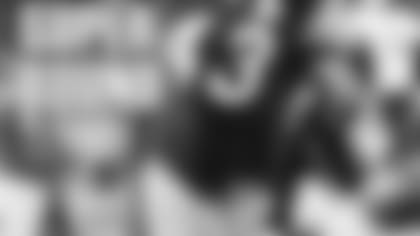 Looking to get Steelers Digest the traditional way - you can subscribe by calling 1-800-334-4005 for credit card orders.