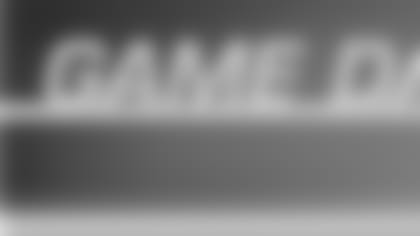 ](http://www.steelers.com/adPromo/clickThrough/processClick.io?adPromoID=95922)
 STEELERS vs. CHARGERSSUNDAY, OCTOBER 4, 2009KICKOFF 8:20 P.M.HEINZ FIELD
HEAD COACH MIKE TOMLIN'S PRESS CONFERENCETUESDAY, SEPTEMBER 29
Coach Mike Tomlin:Good afternoon. This is a big week for us coming off of two very big road losses. I am not even going to attempt to make any explanations or excuses for the results of those games. It is often said, probably too often in our business, that it is what it is. That being said, I am excited about what I can control, which is our preparation, and ultimately, our play this week against the San Diego Chargers. This is an opponent we are very familiar with. I think this is the third time we have played these guys in the past 10 months. You have a division feel when you play these guys from a familiarity and matchup standpoint. They will be very well-coached and fundamentally sound. Coach (Norv) Turner is very consistent in that way, as is (defensive coordinator) Ron Rivera. It starts with their quarterback, Philip Rivers, who has an extremely hot hand right now. He has thrown for over 740 yards passing here the past couple weeks. He is really making them go. Antonio Gates is probably one of the best tight ends in the world. He is a matchup problem. He is a matchup problem when you have a guy like Troy (Polamalu), so needless to say when you don't have a guy like Troy in a week like this we have to get in the lab a little bit in terms of how to slow this man down. Vincent Jackson is an emerging superstar. He is coming off of back-to-back 100-yard football games. In the backfield they have (LaDainian) Tomlinson and (Darren) Sproles. Singularly, they are tough to deal with – together they are very dangerous. Sproles is very good out of the backfield with screens and check downs, particularly on third downs. L.T. is L.T. Defensively, they are a 3-4 defense. That being said, the linebackers drive the group. The key name in that group is Shawne Merriman, but they have several players who I think distinguished themselves. I have really grown to respect Stephen Cooper, the man inside for them the past couple of times we have played them. He plays with a great deal of intensity and is a very instinctive football player. To go along with those two, Shaun Phillips is a very accomplished football player and Larry English, their first-rounder, is settling into a nice rotation on the outside with Merriman and Phillips. They are a very good group. The corner tandem is spectacular. (Quentin) Jammer and (Antonio) Cromartie are two of the best at what they do. The return game is led by Sproles and their kickers – they are top-notch. We are excited about this week we have a lot of work to do. We are going to roll our sleeves up and start this process. That is how you bounce back from subpar performances or losses, if you will. You simply get back to work, and that is what we intend to do. We have some injury issues to talk about. Matt Spaeth has a hip pointer that could limit him at the beginning of the week, but he should be ok. Justin Hartwig has an ankle that could limit him at the early part of the week, but he should be fine. David Johnson, who got injured in the football game and was not able to return, has a high-ankle sprain that could be a couple of weeks or it could not. We will get a better sense of where he is as we get through the week. He is questionable to say the least this week. Willie Parker came out with a turf toe that is going to limit him potentially early on. I like Troy's progress. I'm hearing good reports in that regard. We will just continue to move forward with him. Frank Summers, our rookie fullback, is at the doctor's as we speak getting his back looked at. It is somewhat of a mystery, so we will have more information regarding that later today.
 
Is there a concern the lack of sacks and turnovers might eliminate the fears your defense gives opposing offenses?
I can't speak to the fear factor of our opponents but I will say part of playing great defense is getting turnovers, shortening the field for your offense, standing up in situational football and applying pressure to the quarterback. Those are some of the things we need to improve in as we sit here today.
 
Is Troy getting closer to playing and is Summers' back injury related to why he didn't dress against Cincinnati?
No, his back problem is not related to why he didn't play the other day. I let two hats become one and played David Johnson. We got another tackling special teams player up in Arnold Harrison and that is why he didn't play the other day. I just mentioned Troy because I knew you guys would ask about him. I figured I would cut to the chase.
 
What will you do if Johnson and Summers can't play Sunday?
We will potentially explore acquiring a body that could help us. I am going to wait and see what the results are before I rush to judgment regarding that situation.
 
Do you feel you have the full attention and focus of the team after the way you've lost the past two games?
I do. I don't think it's a lack of attention or a lack of focus on any of the parties involved. I really think it is a lack of production on all of our parts – players and coaches. I think we have to get it fixed in a hurry. The story of the National Football League is finishing out football games. In order for us to be what we want to be, we have to do a better job than what we are doing at this point.
 
Is Rashard Mendenhall still in the doghouse?
He is not in the doghouse – I do not have a doghouse. A doghouse is something you have when you let things stew and you do not take action. I tend to action and I am done with it. He lacked a little detail in preparation last week, so I chose not to play him offensively. I was really quite frank in dealing with him. It's a little different when a veteran football player potentially makes mistakes in preparation for a game. If Hines Ward misses an assignment on a Thursday you kind of "hmm" and you move on. Young guys have to earn their opportunity. They have to make coaches comfortable with their ability to execute details of their assignment. They need to make the other guys in the huddle comfortable with their ability to execute the details of their assignments. He didn't do that to my satisfaction last week, so he didn't get a chance to play offense. That being said, I took action and I am not carrying any baggage into this week. If he plays above the line in preparation for the game, he will get an opportunity to play for us.
 
What's happening with Limas Sweed dropping a lot of passes?
He is quite frankly not catching the football when he is deep down the field. He has some tape that shows that. He has to shake that off. If and when he is given the next opportunity to make a similar play, he better make it.
 
Are you concerned that he can shake that off?
I am.
 
Is there a feeling within yourself and in the room that your issues are manageable details?
I believe that they are, but at the same time, I am not going to pretend they are going to fix themselves. How you fix it is you go out and win football games. If we do that, this will become a distant, miserable moment, if you will. If we don't, this (losing) will continue. That is the story of the NFL. From my standpoint, truth be known, how I approach this week is no different than any other. I am all-in on a weekly basis. We have some work to do and we have a top-quality, familiar opponent coming in here that is a playoff caliber team, and has been one perennially. We respect that and we are excited about doing it back at Heinz Field in front of our fans.
 
What happened with the running game in the second half compared to the first half?
When David Johnson went down and we went into some of the things we designed to attack them with from a running standpoint, we had to put Ramon Foster in at tight end and he got beat a few times on the back end of plays. It is the natural things that happen during football games when attrition sets in. It is not an excuse or an explanation, simply what happened. It wasn't what we desire.
 
Has focus been a problem the past two games for Santonio Holmes?
I thought he did some great things when the ball wasn't in his hands. I thought it was one of the most physical games he has played since I have been here. I think he had four or five knockdowns in the football game. I was pleased with that. I don't about whether or not his numbers are his numbers. I don't care who the ball goes to. I want it to go to the open guy because the guys we put on the field are the ones we think are capable of helping us win. I didn't necessarily see his performance in that light.
 
How do you evaluate the red-zone offense?
We need to improve. More specifically than the red zone itself, the goal-to-go element of situational football I think is where it is most glaring. We had the ball first-and-goal inside the 10-yard line three in that game and were only one-for-three. That is not good enough. That will eventually get you beat when you don't stop people in the fourth quarter.
 
Did you opt for the early field goal to give Jeff Reed confidence after last week?
No, I just wanted to take the points. We had a couple of unblocked guys at the point of attack there on third-and-one. We did a nice job of getting out of a negative situation at the start of the game because they had a nice kickoff return. We stopped them and we marched down the field. I wanted to make sure we got some points and moved on with a good vibe and a good feel. I thought we did that and we built upon that as we moved forward and continued in that half as three became 10. We just didn't finish the job in reference to the football game.
 
Will teams start keying on you using your quarterback in short-yardage situations?
No. It is not like we are using Ben to run the football on third down and one-and-a-half. Those situations where he is sneaking are inches. That is what everybody in the National Football League or college or high school for that matter when it is third-and-inches.
 
You've already seen some pretty good quarterbacks, you're going to see another one this week. Do you worry about how vulnerable the secondary has seemed late in games, going up against another good quarterback?
No. Quite frankly, I don't. This is what you live for. Even when it's bad in this business, it's great. I can't think of anything else I'd rather do. I think that members of our secondary and our football team feel the same way. I know that they'll be chomping at the bit and be game for the challenges of facing a guy the caliber of Philip Rivers. When you do what we do for a living, that's what you love. We have a dangerous quarterback coming in here who's extremely hot. He had over 300 yards two weeks ago and 400 yards or whatever. He's got 700 yards here in the last couple of weeks. You like to try to slow those types of guys down if you can.
 
You told us last week that you don't judge your pass rush based on sacks, but rather on pressures and hurries. Were you satisfied with what you got on Palmer, and are teams using a different scheme to block you on the pass?
I wouldn't say that I was satisfied with the pressure on last week. I thought he was able to stand comfortably in the pocket and deliver the ball at significant moments. We have to get better with regards to that. And to a degree, it is how people play us, but that just comes with being us. We don't run away from that. The ball is going to come out quickly. People know that we're capable of applying pressure to the quarterback. So we have to get to him quicker. We have to cover better. All of those things work together and kind of make up who we are. And we intend to improve.
 
How did Lawrence Timmons] do in his first full game?**
I thought he was solid in his performance. I thought that the [Cincinnati Bengals running back did a nice job of blocking him when he rushed the pass. So I thought that one of the signatures to the matchup a year ago was that Lawrence consistently beat the back when we sent him to get after the quarterback. I think the back consistently blocked him in this performance. But from a health standpoint and from how he moved, in regards to his injury, I like where he is.
 
Are Limas' struggles to the point where you would consider dressing [Shaun] McDonald over him, especially since McDonald has the track record?
Absolutely.
 
How does San Diego look without Jamal Williams?
He, of course, is a force, a guy that we have a great deal of respect for. He's a perennial Pro-Bowl caliber player. But they have a lot of great players, let's face it. This is the National Football League. You breathe a sigh of relief because 76 isn't playing, 56 hits you in the side of the head, or 95, or 54, or 31, or 23, or 32 for that matter. The safety is making a bunch of plays for them. He had a pick-six for them last week. Everybody has tools in the toolbox, and we respect them.
 
What challenges does a guy like [Darren] Sproles present to your team?
I think the most distinguishing characteristic that he has is his short-area quickness, his zero to sixty, if you will. His stop-and-go ability makes him a tough guy to corral. His stature makes him a tough guy to find at times in the draw game and in the screen game. We have a guy with a similar body build named [Stefan] Logan that might be able to provide us a good look this week. Hopefully he does.
 
In the backfield?
Yes.
 
You're speaking in the backfield, or on returns?
I'm just talking about scout team offense, and providing us a look this week in practice.
 
Have you restricted your blitz packages this amount because [Troy] Polamalu's not back there?
No, we haven't changed what we're doing schematically in terms of how we attack people because Troy isn't in there. It may look different because he has a unique skill set and is able to do unique things. But our play selection, our call selection hasn't changed at all.
 
Do you view turnovers as a byproduct of playing good defense? Or is there something you can do to try to create more of that?
I believe that all great defenses get the ball back and at times, score. That's what we desire to be, that's what we desire to do. To this point, we haven't done that. We've been, I think the last two weeks, we haven't gotten a turnover. That usually has something to do with winning and losing. But we're not going to try to paint a picture on what we are based on three games to this point. We acknowledge that we haven't done it the past couple of weeks. We acknowledge moving forward. If we want to have the successful outing this weekend, we better find ways to get the ball from Philip Rivers and company.
 
With a start like this, there's always going to be reaction. Is it as much a surprise to you as it is to everybody else in light of not being able to put teams away and the slight margin for error in the league?
I am always surprised when we don't win.
 
Can you take us through the fourth and ten pass to [Brian] Leonard, and then the touchdown pass? What happened on those two plays?
Sure. On the fourth and 10 play, we had very good coverage downfield. I thought we had the makings of pretty good pressure. I think [LaMarr] Woodley fell down or tripped over someone. He was able to step up into the pocket and drift to his right and find the check-releasing running back, who really, in general, you don't think is going to move the chains on fourth and 10 being that it's a five-yard route. He did, he was able to get just far enough away from James Farrior and due to a great effort, I think he put his left hand down and extended as he was being tackled and moved the chains. So credit to those guys, particularly Brian Leonard on making a heck of a play.
 
Is Farrior responsible for the checked down guy coming out?
He is, in that particular instance. On the touchdown play, we were in zone coverage. He read it, probably got a nice pre-snap read, anticipated the coverage, and delivered the ball before we could break on him.
 
There are some news reports that some of your players, including Ben [Roethlisberger], are going to be in Wilkes-Barre on Monday night on the WWE show. Do you have a problem with that? Or if it's their day off, it's their day off.
Next Monday is so far away from right now, I haven't even pondered that thought at this time. The world ends on Sunday as far as I'm concerned.
 
They don't have to run that by you?
I'm aware of it, I just don't have a comment at this time.
 
Can you talk a bit about the difficulties in covering the stable of receivers that the Chargers have with their size?
Their stature, of course, makes them a very difficult matchup. But I really think that one of the featured things that make them a difficult team to defend is the fact that their tight end is a tough guy to defend one-on-one, and their running back on third down in Sproles is a tough guy to defend one-on-one. Their receivers, of course, are really good players. [Chris] Chambers is a veteran player, Vincent Jackson is an emerging star, Malcolm Floyd is a big play wideout, he's 6'5". But when you start talking about defending these guys, the matchup issues like Antonio Gates creates for you is an issue, and the matchup issues that a guy that's cat-quick like Darren Sproles provides is a matchup issue.
 
Is traveling cross-country one way or the other something that's more difficult to do?**
I'd rather play at home than on the road. I have a couple weeks of evidence to confirm that.