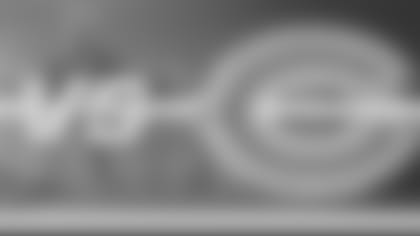 ](http://www.steelers.com/adPromo/clickThrough/processClick.io?adPromoID=95922)
 STEELERS at BEARS SUNDAY, SEPTEMBER 20 2009 KICKOFF 4:15 P.M. SOLDIER FIELD
HEAD COACH MIKE TOMLIN'S PRESS CONFERENCE TUESDAY, SEPTEMBER 15
Coach Mike Tomlin:Good afternoon. We have a big challenge for ourselves as a football team this week. This is our first opportunity to go into a hostile environment and play a good football team in the Chicago Bears. The location, Soldier Field, has not historically been good to the Pittsburgh Steelers. I think we are 1-10 in our last 11 opportunities at Soldier Field. We are excited about this one. We have a great deal of respect for those guys – front office, coaches and players. Let's start offensively talking about these guys. (Matt) Forte is their feature runner. He has great patience and vision. He is a picking, dodging runner if you will. He does a nice job of always finishing off runs. He is a positive-gain guy who also led them in receptions a year ago. Jay Cutler is a very talented, strong-armed quarterback that is capable of putting balls in tight places. I just finished watching the Denver game he played against us a couple years ago. He made some incredible plays against us in that game. He is their signal-caller. Devin Hester is a dangerous receiving threat. They get the ball to him in a variety of ways. At tight end is a vertical threat – a unique matchup if you will – in Greg Olsen because he is so big and athletic like so many of the tight ends from the University of Miami. Up front, Olin Kreutz is their man in the middle. He is a savvy veteran center similar to Kevin Mawae, who we played a week ago, which makes them a tough unit to beat. He makes all their declarations, if you will. Very rarely do you fool Olin Kreutz. Defensively, like last week, they play a 4-3 front. They play a bunch of people – their front four wracks havoc. They have players at all positions up front, whether it is Adewale (Ogunleye), Alex Brown or Tommie Harris. They run very deep and play a lot of folks. They are a vertical, attacking, gap-eliminating, disruptive front. On the second level, Lance Briggs will be their guy that makes the plays for them. Their secondary is tied together by two solid, veteran corners in (Nathan) Vasher and (Charles) Tillman. Their return game is led by the most explosive return guy opposite of Cleveland in Devin Hester. Danieal Manning has distinguished himself as kick return man. (Robbie) Gould is a great (kick) specialist. They are rock-solid across the board, but what else is new for us. We are excited about getting better this week and going to face those challenges. Hopefully we will be able to put enough things together to win in a hostile environment.
 
Can you talk about the loss of Brian Urlacher and his replacement Hunter Hillenmeyer?
Hillenmeyer has started before for those guys. He is not new to the Bears or starting for the Bears. He is a seventh-year player who has started a bunch of games for them. Injuries are a part of football. I'm sure they would prefer to play with Urlacher. They are going to have to find a way to make plays without him. Similarly, we would like to play with Troy (Polamalu). We are going to have to find a way to play without him. That is the story of the National Football League. I'm sure they will uphold the standard like we intend to. It comes with the territory. When you lose a quality football player like that it is more than just plays. They also have some quality players who have been a part of their program for a long time. I am sure that they will be prepared to provide and pick up the slack in other areas as well.
 
Do you game-plan to attack a replacement?
No, we are just going to play our game and look at what they are providing us schematically. A lot of those guys grew up in the same football school I grew up in, talking about their coaches – Lovie Smith, Rod Marinelli and others. They are going to ask those guys to play to a standard as well. They are going to play and I'm sure they are going to play well. We have to be prepared to play better.
 
Have you seen any differences with Lovie Smith taking a more active role with their defense?
No, I think they are very similar. There are a few differences but there aren't any more differences that would normally occur from year-to-year. You go through your offseason studies and you make adjustments; your package grows with time. They are very sound – they do not beat themselves. They are very thoughtful in how they bring pressure. They make sure they bring a variety of people. They do a nice job of watching their tendencies from that standpoint. They are a very sound, well-coached group.
 
Does coaching with Marinelli help you prepare?
Not necessarily. I know the style in which they will play. They will pursue the ball relentlessly, they will rush Ben (Roethlisberger) relentlessly, they will chase and they will do the detail things you can't coach. In terms of how the game is going to unfold, that is going to be determined by those who play.
 
Is Urlacher a variable piece much the same way Troy is for you guys?
There is no question Brian Urlacher has a unique skill set that others don't have. He brings a personality to the position that all great players bring to the positions they play. He is able to do things that other Mike linebackers in that scheme aren't able to. There is no question about that. I doubt that will affect the bottom-line in terms of their ability to get production out of that position.
 
Can you give an injury update?
It is very similar to the update I gave following the contest on Thursday night. Troy's knee injury will not require surgery. It is really a week-to-week thing as we progress from here on out. He is definitely out for this week. The only other injury of note is Lawrence Timmons. We are hopeful he is able to get some work in here and pushing towards game-readiness as we move to the end of the week.
 
Did the 4-3 front affect the way you were able to run the ball?
It is a factor – I am not going to allow it to be an excuse. We have to execute and play winning football. We are capable of doing that. Those will be our intentions as we work this week. We understand what we face this week schematically from these guys and how they play. At the same time, understanding it and being able to function against it are two different things. We have to put ourselves in a position to execute.
 
Was Sunday an off night for Jay Cutler?
I would probably characterize it as an off night. This guy is a Pro Bowl-caliber quarterback. We have seen it first hand. Some of the things he pulled off against us in Denver on primetime television a couple of years ago was special stuff. His ability to create when the pocket breaks down and throw on the move, to fit the ball in tight spaces and to attack the field vertically – he has a special talent and skill set that we respect.
 
Would defensive backs like to play against a quarterback who likes to throw the ball up like he does?
I would have preferred to be having this discussion next week. Usually when you are talking about a player of his caliber you are not going to see those kinds of things two weeks in a row.
 
Can you evaluate their wide receivers?
They have some talented guys. (Earl) Bennett is a guy they have been putting the ball the hands of quite a bit on possession routes. It looks like he has a great deal of rapport with Jay Cutler. Johnny Knox, a rookie from Abilene Christian, is a guy people don't know a great deal about. We looked at the young man very closely in the weeks preceding the draft. We really evaluated him and compared him against a Mike Wallace. He is a speed guy who is very fast. He was able to get behind Charles Woodson there on Sunday. He can take the top of the coverage. You know what Devin Hester is capable of doing once he gets the ball into his hands. Really, he appears to have developed as a route runner. He runs a variety of routes. Of course they still get the ball in his hands through specialty and gadget plays like they have done in the past. There is no question he has matured as a wide receiver.
 
What is your take on the running game versus Tennessee?
We have to get better in that area as a football team for one reason and one reason only – that increases our chances of winning. That's what we are about – putting ourselves in a position to win. We acknowledge that if we continue along those lines from a run-game standpoint, that doesn't help us in that regard. That is why we are focusing on it.
 
How would you grade your pass protection that night?
I thought it was solid. We got hit a couple of times in some blitz-game things and some no-huddle things. All-in-all, from a matchup standpoint, I thought they did a nice job up front.
 
Is running the ball harder than it's ever been?
I believe particularly, in September football, people make a commitment to stopping the run. It's easier to make that commitment in September when everybody feels good and you have all the horses in the stable. I think over the course of the long haul, you see who's good at it week in and week out. It's usually tough sledding early in the football season, and that's been my experience. That was my intent when I was a defensive play caller. In order to be a good defense, it starts there; making people somewhat one-dimensional, making people struggle if they're running the football.
 
Do opposing teams basically come out to stop the running game against you?
I'm not going to say that. They do what they deem necessary to win. In a lot of instances, that may be the case. I think each week unfolds differently, and we have to be prepared for that. We have to play to our strengths within matchups. We're willing and able to do that, and that may mean throwing the football around some. Hopefully that means we're capable of running it. But at the end of the day, the "W" is what we seek.
 
Talk a bit about special teams and how that might be a big feature coming up.
Like I always say, it's a legitimate phase of a football game, hopefully a winning edge for us. I felt like that was the case on Thursday night. Jeff banged the game-winner, we had four punts down inside the twenty, we were solid in kick returning and punt returning. I like the efforts of our coverage units. So we're just going to continue to grow in that area, and hopefully it will continue to be a winning edge for us. No question, it's a winning edge for the Chicago Bears and how they play. And we'll have to be on our "p's" and "q's" in that area of our football team if we want to stack up on Sunday in Chicago.
 
Are you a proponent of giving up some yardage to kick away from a great kick returner?
It depends on the circumstance and game situation. At times, you're capable of doing that. In other game situations and instances, even if you want to, you can't. So we better be prepared to kick and cover and also understand that we have a weapon in Daniel Sepulveda who can directional kick, if necessary.
 
Is it more important with hang time, directional, or both?
It's both. The location of the football is going to be important. You can't put the ball in the middle of the field versus a dangerous return man; at the same time, you can't put it on the sideline with lack of flight time, because he can get the ball back into the middle of the field. Direction, hang time, ball placement will all be critical when you're talking about cutting the field off from a dangerous return man.
*
*Why did Mike Wallace get so much playing time on Thursday, and how did he do?
More than anything, he didn't look like a fish out of water with the time that we gave him initially, so we continued on. But we also played Limas [Sweed] as well, and we're going to continue to do that with both guys until we get clarity in terms of who is distinguishing themselves as a potential third wideout, if you will. Right now, we like to work with both of those men, and we'll continue with what we're doing with regards to that.
 
What are some things you appreciate most about Hines [Ward], and what do you want some of these young guys like Wallace to learn from him by being around him?
That he's a competitor. He doesn't run away from competition, he doesn't run away from moments. He wants to be the reason that we win, not only inside stadiums but also around this building when no one's watching. He's committed to doing the things that put him in the position to win, and that's something that not only young guys but old guys can follow.
* 
*How are you going to use Ryan Mundy? In other words, would you use less dime (because he's inexperienced) than you might normally use if Troy [Polamalu] weren't hurt?
No, no. We have to be prepared and capable of doing that, particularly when they get in their pass and personnel group. [Greg] Olson, 82, is a unique tight end. He's a tough, physical matchup for most linebackers. We'll be capable and willing to use dime, and that may include Ryan Mundy, who proved last week that it wasn't too big for him when he went in and actually did some nice things for us.
 
If one of your tackles went down on game day, would Ramon Foster be the first guy up? Can you talk about his story a little bit?
Yes. His story is not unlike a lot of guys. He came in and did a nice job in some different circumstances and situations we put him in. Is he a finished product? Not by any stretch he's not. But we like where he is and he's improving every week. And that's the position that he holds at this time.
 
So you wouldn't move [Trai] Essex up to tackle and put somebody in at guard if something were to happen?
It depends on where we are in the football game. We're capable of doing that, yes, but it depends on where we are in the game. And actually, it would depend on particularly which tackle goes down.
 
In week one, did you see some teams play below the normal standard of expectation?
I really don't care what other teams are doing. Believe it or not, I didn't watch much football this weekend. I focus on the Pittsburgh Steelers and who we're playing, who we're preparing to play, and all of that other stuff is kind of window dressing when you're taking care of your business. I tend to focus on ours.