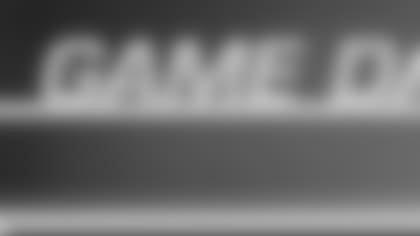 ](http://www.steelers.com/adPromo/clickThrough/processClick.io?adPromoID=95922)
 STEELERS at LIONSSUNDAY, OCTOBER 11, 2009KICKOFF 1:00 P.M.FORD FIELD
HEAD COACH MIKE TOMLIN'S PRESS CONFERENCETUESDAY, OCTOBER 6
Coach Mike Tomlin:Good afternoon. It's really a heightened sense of urgency for us this week as we prepare to take on the Detroit Lions for a lot of reasons. First of all, it's an important game because it's our next one, but we're trying to get a couple things done that we haven't done to this point in the year. One is stacking victory performances on top of one another; Trying to get consecutive wins. I think if you desire to be a world championship caliber team like we do of course you've got to be capable of doing that. Also, we're searching for our first road victory. Similarly if you're going to be a championship caliber team, you've got to be able to go in a hostile environments and play winning football. So we're going to prepare with the edge with those things in mind this week. I've got a great deal of respect for what's going on there in Detroit with Mark Behugh and Coach Schwartz and that bunch. Studying quite a bit of their tape, looking at some of the changes that they've made and the results that they have a pretty impressive up to this point. Talk about these guys offensively, the focus is on the young, high-round draft picks that they've acquired over the last several years that are making great strides and making quality plays for them. Matthew Stafford of course is a very dangerous quarterback. Really looked at him in the draft just from a spectator standpoint. I didn't expect him to be on the board of course. He's got ridiculous arm strength and accuracy, a very intelligent and poised young man. He's representing himself well. His number one target of course is Calvin Johnson who's extremely talented; An alien if you will in terms of matchups. He's big, strong and fast. He plays with all those attributes, he highpoints the football. It's not too big for him. We've got to try and find a way to minimize the damage that he does to us. Brandon] Pettigrew, the rookie tight end of course is a complete package. You look at tight ends that come in to the league today. Usually they distinguish themselves in one area, they're vertical threats or they're end line blockers and so forth. Preparing for last years draft, we really appreciated what this guy did because he did both equally well. He's worthy of the draft status that he has, and it's showing that to this point. Gosder Cherilus at right tackle is another first round young man that has distinguished himself. He's a big violent man and plays that way. At running back, [Kevin] Smith is a solid young second year player and another high-round draft pick. Defensively, they've taken a different kind of approach. They've gone out and have acquired some quality veteran free agents and intermingled those guys in with some draft picks like they guy we're familiar with in the middle, Larry Foote. We all know he's a top quality player and person, high character guy and great leader for those guys. They seem to be molding well under his leadership. Julian Peterson's another top quality guy that's got Pro Bowl experience at the linebacker level for them. They've got a nice corner in Anthony Henry who's familiar with playing the Steelers. He got drafted to this league with the [Cleveland Browns and has played rock solid ball everywhere he's been and really has continued that thus far in Detroit this year. They're mixing in some young guys with those guys, Sammie Hill, who we looked at prior to the draft and brought in for a visit is a big, strong, raw athlete from Stillman. He's starting and playing well for those guys inside along with a veteran acquisition Grady Jackson. [Louis] Delmas at safety I think was the Rookie of the Month for September and deservingly so.   This guy can cover a lot of grass and likes to hit people. It's obvious that he plays with a great deal of passion. I like what he's doing. Now they're starting to pick up some contributions from [DeAndre] Levy, a linebacker from Wisconsin who's playing in some sub package 4-4 football for them. They're really doing some nice things there. With those things being said, we've got to sharpen our sword for this battle and we intend to do so. Some injury issues as we prepare. I'll start with Troy [Polamalu]. Troy's been doing well and progressing well. He may participate in a limited basis tomorrow in practice with a brace on, some individuals just to see how he runs around and changes direction. Last week he ran some straight lines to pretty solid reviews so we'll take another step and see where he is. What that means for his game participation is unclear to this point. We just want to get him back out there on the practice field and see how he responds to that and then proceed from there. I anticipate him participating in some form of fashion maybe as soon as tomorrow. Ryan Clark will be limited at the early portion of the week with a lower back strain, an injury that he sustained or aggravated in the game and came back and finished. Andre Frazier has a right shoulder AC sprain that may limit him early in the week. Chris Kemoeatu has a left ankle of course in which he injured in the game and he was able to come back and finish. It may limit him a little bit early in the week. David Johnson who's missed some action here of late should be back at practice and we're excited about getting that young man back out seeing what he can do. Willie Parker may be limited again at the top part of the week as he deals with turf toe. Hopefully we can get him back in game ready form.
 
Did you expect [Rashard] Mendenhall to perform that well?
I anticipated that kind of production and performance from him given the opportunity. I think that's the first opportunity he's received and at times when you're a young guy waiting for your opportunities, you can get distracted a little bit. I think that's probably what happened to him a little bit earlier on in the season in terms of missing some of the details of things and preparing himself. He addressed those, we addressed those, he had a great weeks work. He was on the details, he was really in tuned to the minute details of the game plan not only in practice, but in meetings and in walk through. When you're a talented guy you take that mentality, that preparation that usually produces those kind of performances, so I wasn't surprised by and stretch.
 
If Willie [Parker] is healthy, how do you handle the running backs this week?
We haven't pondered the division of labor to this point. The most important thing is we find out the level of availability of Willie [Parker] and then we'll make that our determination. At this point the ball is in Rashard's [Mendenhall] hands until we get further information in regards to Willie Parker.
 
Did Mendenhall show you running skills you've never seen?
If you go back and look at some if the preseason tape, he showed flashes of that. Of course, you don't get enough opportunities during the course of a preseason game to establish the rhythm that you get the ball in your hands 20-plus times. If you look back at the Redskins preseason game, this guy ran downhill in that football game with about six or seven carries. I think he was capable of putting together that kind of performance if you look at that tape. That's what preseason football's about. We saw glimpses of it and that's why we hold him to the standards we hold him to and have the level expectation that we have in regards to him.
 
What did you change in the secondary this week compared to other weeks?
We did some things in term of personnel groups trying to match their people. We used Keiwan Ratliff quite a bit, Tyrone Carter, Lawrence Timmons, Deshea Townsend all searching for a formula to slow down Antonio Gates and the rest of their receiving core. They had some big play threats that rung up 750 yards in the last two weeks and for the most part did it with a pretty good degree of success, at least in the first half. As the game wore on the pedigree showed in regards to Antonio Gates and what kind of player he is. We probably lost more of those battles down the stretch than we won. For the most part in terms of neutralizing their big play capability particularly at the wide receiver position. We were pleased with how the game plan and at least the personnel packages worked leading up to that game.
 
Ike Taylor vs. Detroit's Calvin Johnson
There's no maybe about that. Why hold that secret? I'm sure you guys understand that Ike [Ike] Taylor will be following Calvin Johnson. Ike is a top quality player, he has a desire to be great, his actions match his words in that regard. He prepares extremely hard every week. He's a good practice player as we have. He's always game for those challenges. He and I usually have funny exchanges early in the week when he comes and asks for those premium matchups. That's what the great ones at that position and the ones that desire to be great at that position, that's the mentality that they have. He didn't wait until Wednesday to ask about that matchup this week. He doesn't take it lightly, we don't take it lightly. We know what that guys capable of. We're not going to send him over there to stop Calvin Johnson. He's going to have some help in different forms and fashion, but that's just the nature of the game. He's a good player, the more you have the more we're going to ask you to give and he does week in and week out.
 
Punt return miscue vs. San Diego
I think it's something on the rise, I'm not satisfied to this point and I don't think our team is. We've got a desire to be the best in the world or one of the best in the world and that phase of our game is something that we identify coming into the season that we've wanted to address and get better at. So we're a work in progress in regards to that.   We've shown some signs of improvement but definitely capable of being better, looking for game changing dynamic plays to be quite honest in that phase of our team
 
RE: Improving zed zone potency
They responded to the challenge. Not only inside the stadium but you saw it in preparation this week. They saw that we were quite serious about getting better in that area. We had some calculated risk taken involved and some game plan things put in place to assure that we had a good outing in that regard. [Doug] Legursky was a factor, Mewelde Moore throwing the football and so forth, utilizing Heath, who was a big target, one that our quarterback is quite comfortable with. We're just going to continue to grow and that's what the early part of the season is about and along the way you better find ways to win. Thankfully, we were able to do that last week
 
Why put [Doug] Legursky at fullback?
When you're running short on bodies, you look around and see who's available and [Doug] Legursky's  always one of those guys that's always around. Availability is a good ability. He's game for it, he's a good young guy and willing to do whatever we ask him to do, so we gave him an opportunity and he did a nice job.
 
Did he show movement in practice at all?
No. He's a good, young guy. He wants to contribute in any way possible, and we gave him a shot at it and he delivered for us.
 
The special teams play that allowed San Diego to get back into it, what changed when you had them shut out and they started moving the ball through the air?
It's just kind of the natural ebb and flow that occurs during the course of football games. That's why I urge our team not to ride the emotional roller coaster when things are going well and when things are not going well. That happens in this league, and usually, it's a play or two that changes momentum and you have to sustain and withstand the push of your opponent. And that play ignited them. They were able to produce some subsequent plays after that. In the end, we responded the way you need to respond. Our offense put together a drive or two, Jeff Reed banged a kick, guys stepped up and made significant plays at significant moments. James Harrison put an exclamation point with a sack fumble. That's how we desire to do it.
 
At the onset, you referenced wanting to get a road win and getting back to winning on the road. That's something that you mentioned in one of your earlier press conferences last year, that you wanted to get better for your first year to your second year. What did you do to improve your play on the road from year one to year two, and what do you need to get back to?
Nothing, other than win. Our work week and our approach to our job is the same. Once we check into the hotel the night before the game, it doesn't matter if we're at home or on the road. Ultimately, we have to step inside stadiums and do the job. Collectively, players and coaches. At times, there are elements of the game that are different on the road. Offensively, crowd noise being a factor in terms of how you communicate silent counts and so forth. At times, that affects your running game because you can't get off on the football if the crowd makes you use a silent count. Then you're essentially getting off on the same indicator that the defense is, so you're not beating them to the punch. But other than that, it's just having a mentality that, regardless of circumstances, we're not concerned about the variables that don't matter. We're concerned about the ones that do. Ultimately, our preparation, our play. If we're going to be a world championship caliber team, game location, game time and so forth and all of those things can't matter.
 
In light of the successful onside kick from the Chargers, have you guys done anything this week in terms of extra preparation to be a good hands team?
We haven't. We haven't practiced yet this week.
 
Did you put your hands team out there? Were you anticipating an onside kick?
What we wanted to do was line up and look at their kickoff unit. I was potentially going to call a timeout if I saw any unbalances or so forth. We have guys on our normal kickoff return team that we're comfortable with in terms of their hands and decision making, Ryan Mundy being one of them. There were no overloads, they had their normal kickoff coverage team out there. I watched their kicker spot the ball, felt comfortable that if they did kick it, we'd at least have a fighting chance at recovering the ball. We did. We didn't make the play. It squirted out, they recovered it, we move on.
 
It's an easy assumption that when a running back has a big game to say the offensive line performed well. Is it conversely true that a running back can make the offensive line look good?
I think I referenced that earlier in the year when we were talking about some of those things. I think they feed off one another. I think that hard running running back inspires the offensive line. A guy t hat makes plays, a guy that breaks tackles, makes people miss. At the same time, you give a guy some daylight, let him get to the second level against some smaller defenders and so forth, he feeds off of that. So I think it's mutual, really. And usually that's the case. By the same token, it's usually the same thing when you're not running the ball well. We're still a questionable outfit in every form or fashion. Don't anoint us just yet.
 
You mentioned that the pedigree of [Antonio] Gates coming out in the second half. Is there any significance to the fact that some of these guys are showing their pedigree in the second half instead of the first? Or do you just put that under the natural ebb and flow of the game, that they're finding success and not early?
It's kind of been the case, but I'm not ready to say that that's a trend in any form or fashion. I really think that we haven't played enough football to draw any conclusions other than the fact Antonio Gates is an incredible player and a perennial pro bowler.
 
Is it possible that's one area where Troy [Polamalu] being out has an impact? Maybe you can't do as much schematically or predictability-wise in the first three quarters, and then by the fourth quarter the offense has seen what you have and that's where they take advantage?
I'm not going to dispute that, but at the same time, I'm not going to use that as an excuse. You know we're not in that business.
 
Do you agree with a lot of defensive players that the league has gone overboard in trying to protect quarterbacks these days?
I'm not going to comment on how they're officiating in terms of the protection of the quarterback, as long as they provide that same blanket of protection for my quarterback.
 
Are the rules clear on what they can and cannot do as a pass rusher?
They are.
 
You've had some tough decisions on 4th and short these last couple weeks. What factors in there, just a gut feeling?
Usually, I go with my gut.
 
The last game against Chicago was pretty odd, if not misleading, was it not? In terms of how Detroit stacked up and how they controlled Chicago in terms of first downs, yardage and so forth.
Ihaven't really watched the game yet in that form or fashion yet.*I'm watching it in cut-up form, so I don't really have the flow of the game just yet.  I know some explosion plays and so forth from that game, but I really don't have the answer to that question at this point.
 
It's often been said that what makes Troy unique is his ability to take a chance and still recover if he needs to because of his athleticism. With that being said, and that's his mentality, do you need to be even more careful about green lighting him to come back?
That's not going to be a factor in determining his availability. His medical health will, and we'll rely on our experts with regards to that and how he feels, and we'll do what's appropriate.
 
They keep stats for third down conversions. It seems that Sunday, one of the best games you've had in a long time, they kept what you got on first downs which doesn't always relate to how well you do on third downs.
The big thing, not necessarily first downs per se, but the issue from at least my standpoint is to get into manageable third downs. That's important, and it's important for a lot of reasons. Number one, third and long is a tough get for a lot of reasons. But more importantly than anything else, when you get behind the chains and you're in long yardage situations, people can dictate to you when the ball comes out and how it comes out by pressuring you. Sometimes you can make throws and catches and get tackled and still come up short. Staying in manageable third downs protects you from those types of situations and really provides you a full menu of opportunity with which to attack people.
 
What kind of concern is Larry Foote's knowledge of your signals and your schemes this week?
I'm more concerned about his playmaking ability. This guy is a good football player. He's made a bunch of plays for them. If I know Larry, he's going to provide a bunch of WWE talk prior to the game, but he'll always step into the stadium ready to back it up. We like Larry. I have a great deal of respect for him.
 
Why was he released?
For a lot of reasons. Most importantly is our growth and development at that position and feelings regarding Lawrence Timmons.
 
Since you brought up the WWE with Larry, how'd you feel about your quarterback there?
I thought I'd throw you an assist.
 
Is your quarterback going to quit his day job?
I don't think you have to worry about that.
 
Did you watch it?
No. We don't watch wrestling at my household. I have little kids; they might try it at home. 
 
Would you have watched it had there not been kids?
No.
 
With regards to Foote, Bruce Arians, after you guys played Tennessee, said there was some concern with Nate Washington and what information he could give them so he changed around your two minute offense. Generally speaking, do you guys have to take safeguards against that if you have former players on other teams?
Not really. There's so much of that in today's NFL. There really is. I think it's overblown to a certain degree, with the movement in the players ranks and in the ranks of coaching. Very rarely does it play a significant difference in the outcome of the football game. Larry Foote's knowledge of what goes on here and how it comes together defensively is not going to determine the outcome of this football game. His play has a greater probability to determine the outcome of this football game than his knowledge.
 
Have you spoken to him since he left Pittsburgh?*
I did. We came together at the ring ceremony back in the spring. Larry's a good man, always good to see him.