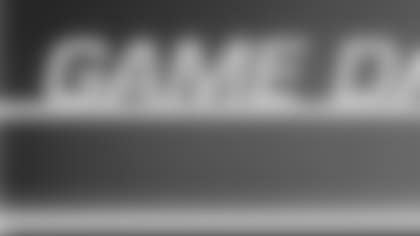 ](http://www.steelers.com/adPromo/clickThrough/processClick.io?adPromoID=95922)
 STEELERS vs. BROWNSSUNDAY, OCTOBER 18, 2009KICKOFF 1:00 P.M.HEINZ FIELD
HEAD COACH MIKE TOMLIN'S PRESS CONFERENCETUESDAY, OCTOBER 13
Coach Mike Tomlin:Good afternoon. It's a big week for us as we begin to prepare for the Cleveland Browns for a lot of reasons. Number one, everybody's aware of the rivalry that we have. It's a divisional game. We've yet to secure a division win. That will be in the front of our minds as we prepare. Also, we acknowledge the Cleveland Browns organization has gone through some changes here of late. We have to respect that as we prepare. Coach Mangini has brought in a new attitude with that group, so not as a familiar opponent as one might expect from a divisional opponent standpoint, so we've got to be really sharp in terms of preparation. Acknowledge some of those potential changes and not get too comfortable just because some of the names and jersey numbers are familiar. Specifically talking about the Browns, I'll start with their offense. Looks like Jamal Lewis is healthy. Then you look at the tape from last weekend, he's well over 100 yards and is still the bruising, down-hill runner that we're familiar with here. He almost ran for 100 yards in Week 17 against us last year. We've got a great deal of respect for him and what he's capable of doing. I think while he was out they also discovered they've got a quality runner in Jerome Harrison, who's up for over 200 yards this season. It's interesting to see how they'll continue to work those two. I saw Jamal Lewis play some fullback last week. Those are the two guys that I know that they want to put the ball in their hands. Jerome [Harrison] is their leading receiver to this point. You look at the left side of their offensive line, we're really impressed with those guys. Joe Thomas at left tackle is a perennial Pro Bowl caliber player. He's always had fierce battles and competitions with James Harrison. That's going to be a premium matchup in the football game; One that we're going to keep a close eye on. Because we desire to apply pressure on the quarterback and James [Harrison] has done that for us consistently. He faces a stiff challenge in Joe Thomas and beside him is [Eric] Steinbach. They formulate a tough left side and I'm sure that they'll be running some football over there. James Harrison and Brett Keisel have got to be ready to go in that regard. They've got some changes in terms of the receivers that they work with. Some highly regarded draft picks. [Mohamed] Massaquoi from Georgia rung up 150 [yards] on Cincinnati there a couple of weeks ago. He appears to be a young guy on the come up, one that we better be prepared to deal with. Of course, a local guy to the Cleveland area, [Brian] Robiskie that they drafted out of Ohio State appears to be rounding into shape and getting some reps. Josh Cribbs of course is a guy that we know and have a great deal of respect for. Not only as a wide receiver but we know what he's done to us in the past as a return man; both punts and kicks. Defensively, you look at them and it starts up front for them, particularly in the middle with Shaun Rogers. This is a disruptive force. This guy wrecks havoc, he does particularly every time he plays us.  It must his personal relationship with Casey Hampton or something. We're expecting him to be at his best, but he also has some quality people that play alongside him up front. Robaire Smith of course is a top quality player. They picked up [Kenyon] Coleman in free agency. C.J. Mosley came over from the [New York] Jets, he's familiar with Coach Mangini and his schemes. Then of course they have Corey Williams who they picked up in free agency from Green Bay a few years back. They've got a nice rotation of big men. Those guys are disruptive and it starts there for them. If you look at the cornerback position, I think that's another area of strength, one that's going to be a key component in the game. Eric Wright and [Brandon] McDonald. They have two corners that are both very comfortable at playing on the line of scrimmage and getting in receivers faces challenging them. Both guys are very ball aware and have great hand eye [coordination], they don't tense up at the ball, are very good down the field, very instinctual players. The story of this game quite frankly can come down to our ability to get off the line of scrimmage and win in man to man situations, something that they've excelled at. Those two guys coupled with Hank Poteat of course who's been with Coach Mangini in probably three different cities. They're very good at getting in peoples faces and covering people up and playing different varieties of man coverage and are really destroying the timing of your routes by the way that they play on the line of scrimmage. Of course from a rush standpoint, [Kamerion] Wimbley their outside linebacker is an accomplished rush man. He has four sacks to this point of the season. Pairing him with [David] Bowens who of course is familiar with Coach Mangini, he's another free agent that they've brought in, along with Eric Barton, who's a savvy veteran interior linebacker. With those things being said, it's obvious at this point that we've got some work to do. We intend to do that. I think it's important that we prepare with an edge this week. Trying to seek our first divisional win and trying to string together some victorious type performances. Something that's going to be critical as we continue to move forward. On the injury front, Trai Essex went down in the football game but was able to come back and finish. We'll see how he looks, he may be limited here at the front part of the week. Similar situation for Andre Frazier, he had a quad contusion, went down in the game, was able to come back and finish. We'll see what he looks like, but he may be limited in the early portion of the week. Travis Kirschke had some tightening in his back during the course of the game off and on. We'll probably limit him at the early part of the week. Chris [Kemoeatu] came through pretty good with his ankle. He should be fine. We look forward to getting Willie Parker and Troy [Polamalu] back to work. Both guys are scheduled to participate in practice. Tomorrow we'll let those guys do that. Hopefully with not any limitations, but we'll be light on our feet and then we'll evaluate their ability as we proceed in the week. It will really be interesting to see how they respond Thursday morning after having a days work on Wednesday. We're just going to monitor those two situations day to day in regards to those two men. Probably the most significant injury to note is Aaron Smith. He has a right shoulder injury, one that's being evaluated right now and potentially could be significant. We'll deal with that information as we get it and of course you'll get it from there, but really at this point, we're evaluating him and potentially he could definitely be out of this football game.
 
Ben Roethlisberger's game has been taken to a new height. Give us your perspective.
Ben [Roethlisberger] is a veteran, quality football player who's got awesome life experience for a guy his age. He's seen about all that this business has to offer. He's got the desire to be great. His sole motivation is winning. Performances aren't perfect, he'll be the first to tell you that, but when the rubber hits the road we're glad to have the ball in his hands. He has delivered for us time and time again. That's what we expect, that's what he expects. He's pretty comfortable in those shoes. Not only the things you see that turn up on stat sheets, but this guy has developed into a quality veteran leader on this football team and of course, he's our captain.
 
How long will Aaron Smith be out?
I don't know the answer to the length of time at this point, but I will acknowledge that it is potentially significant. Of course he hurt it in the football game.
 
How much has Ziggy Hood played? How ready is he?
He's played in just about every football game he's had a helmet on. He's played on special teams in some games, he's had more defensive snaps in others. He played a pretty significant portion of the game this past week. He's a young guy that's on the come up. He's got a lot of talent. He's not out of the oven yet if you will. We acknowledge that, he acknowledges that. As long as we continue to do that, he'll continue in the right direction. He'll continue along those lines in terms of participation but by no means is Ziggy Hood a potential replacement for Aaron Smith at this point. It will probably be a committee of bodies trying to fill that void.
 
Who else would that include?
The usual suspects. Travis Kirschke, Nick Eason and Ziggy Hood.
 
Are you preparing for Derek Anderson the same way you prepared for Jay Culter due to their bad performances prior to the matchups?
You guys chuckled when I made that reference in regards to [Jay] Cutler. It's not enough respect for what professionals are capable of in today's NFL, if you ask my opinion.  This is a Pro Bowl guy, he's been to the Pro Bowl. He's delivered for them before, he's a quality player. What he did last week is no indication or has no bearing on what he's going to potentially do this week. As a matter of fact, I know just the opposite. Usually guys of his caliber do bounce back and respond with favorable performances. So we're anticipating him to be at his best. We've got respect for that element of it, just like we've had respect for that element of it in regards of [Jay] Cutler, which he proved that he was capable of bouncing back.
 
Recognizing that, you often speak about week-to-week analysis. And yet, when you look at where things are right now, do you see that maybe in some respects what happened in Detroit, having to struggle late, can be helpful going into this week of preparation against a team who's down as well?
I don't analyze it in that way. I'm just trying to do what's required on a week-to-week basis to win. We did what was required to win in Detroit. I think that any time you face adversity and you come through the other side like we were able to do in that game, it helps you in some way. Maybe it doesn't help you directly in terms of preparing or ultimately playing this game, but I think it does bring teams together. You get knowledge and information about what you're capable of collectively, what individuals are capable of. Are they capable of delivering in significant moments? I think that's what some of the adversity provides when you come through the other side like we've been able to in the last couple weeks.
 
How would you assess the performance of the defense through the first five weeks of the season?
3-2, just like I assess my performance thus far. Ultimately, that's all that matters. I'm singularly focused, they're singularly focused. At times, I know they'd like to be more dominant, I'd like them to be more dominant, but we don't always get what we want in the National Football League. Along the way, we better find ways to win, and I continue to strike the chords that are necessary to improve while you do it.
 
If Willie [Parker] is able to go, how do you foresee he and Rashard [Mendenhall] sharing the running?
I really hadn't pondered the division of labor to this point. I think the most important thing in that discussion right now is Willie's availability and the level of his availability. I think those answers will be provided to us as we proceed through the week and then we'll address them at the appropriate time.
 
Your linebackers have answered this question a couple of different ways following the Detroit game. In terms of blitzing and how much you're blitzing, one of the guys said that you probably didn't blitz as much in the beginning of the second half because Detroit threw a lot of screens to slow you down. One of the guys said that you were blitzing and they just weren't getting there. Can you speak to that a little bit?
Sometimes those guys talk too much. We haven't changed our personality. We want to apply pressure to the quarterback. If you can do it with four, great. If you need more than four, then we're willing to do that. I think consistent pressure on the quarterback is the key to playing good defense. Really, at this point, I've watched so much Cleveland tape, I can't recall specific instances of what happened in the second half of that game in Detroit with regards to that.
 
Because the blitzes were as successful as they were with [Lawrence] Timmons towards the end, would you be more willing to bust those out earlier in this game?
We follow a similar formula every week. We want pressure on the quarterback. If four can provide it, then great, because that leaves more men for coverage. If we need to apply pressure with more than four, we're willing to do that as well.
 
You talked about the Steelers fans in attendance in Detroit and all through Detroit after the game. Can you speak to the effect of what that crowd was like, and really, the environment the last series as they had to make plays offensively?
It's special, but so is Steeler nation. It is a unique thing to stand on a visiting sideline and feel and get and hear fan support. To come out of a tunnel and see those Terrible Towels in visiting stadiums, it's unique. And it's something that we don't take for granted, I don't take for granted. And no doubt, it was significant at the end of that football game when we had to stand up and make a few plays, that support we had from our fans.
 
When you talk about the defense, I'm sure you'd like to see more turnovers. Is there something specific you can do? Is that something that will just come in bunches, do you think? Or evolve as the season wears on?
You'd like to think that it's going to just come, and come in bunches. But usually, when you're not getting turnovers, it comes down to a few things. You need more detail quality work, and you need to play harder and faster. I think when you do those things, you're opportunistic. And that's what happens. Big plays happen when opportunity, technique, and energy meet. So we'll focus on the things that we can control. What we can't do is get overly concerned with the lack of turnovers and try to do too much. What we need to do is simply focus on the minute details and tasks that each call, each defense entails, how each individual man fits in it, and do it with a great deal of passion, energy, and finish. I truly believe that the turnovers, in the end, will be there if we do those things.
 
Your success in the redzone the past couple of games, is some of that just circumstantial? Or is there something that you've been doing that you can pinpoint why you've been able to convert so well?
We play situational football, and we devote quite a bit of practice time to that element of our game. Thursdays and Fridays offensively, specifically. I just think over the course of the season, as you continue to work on Thursday sand Fridays, you get better. Or at least you'd like to think that you get better. As you continue to do that, hopefully, your batting average down there improves. I know that ours has, and I think we've been 8 for 8 down there the last couple of weeks. You can't improve on that, but hopefully we sustain that in some form or fashion.
 
Detroit's batting average on third down was probably something that you weren't happy with. Can you talk a little bit about some of the factors you saw with regards to that?
They popped a few screens. You have to give [Daunte] Culpepper credit. He broke us down with his legs a few times. He's a big strong guy. We had hands on him in the backfield. He shook some tackles and converted a few. The screen game and how they changed up their screen game with Scott Linehan, their offensive coordinator, I thought was impressive. You have to tip your hat to those guys. They threw screens to different backs, to Will Heller, a tight end. They did some nice things. They ran a counter play on third down and eight to a fullback who hadn't touched the ball much. We thought the guy was in there as a protector. They spun the dial on us pretty well. You have to tip your hat to them.
 
You said that Rashard's success was something that you expected. He's had such a limited amount of time, how much better can he get?
Boy, he better continue to do that. That's something that we ask for and require our young guys to do. We know that he's capable; we know that he's a talented young man; he's delivered for us pretty well over the last couple of weeks. But his best days as a running back and as a Pittsburgh Steeler definitely lie ahead, as long as he respects the preparation process and continues to come in here with a humble and willing-to-work demeanor like he has. I see no reason why he doesn't continue to improve.
 
After a couple weeks of us talking about closing out games in the fourth quarter, were you happy with how the game got closed out because it was a "W", or do you still see room for improvement in the fourth quarter?
I'm always going to see room for improvement. I don't get preoccupied with some of the discussions that we have, to be quite honest with you. There's always going to be discussions, there are always going to be areas that needed improvement. I haven't answered the running game question here in a couple weeks; I haven't answered a protection here in the last few weeks. If the issue now is finishing games out in the fourth quarter, so be it. I just answer questions. As long as we find ways to win, I don't have any problem with what we talk about.
 
Can I ask a running game question about the fourth quarter?
You can ask whatever question you'd like.
 
Would you have like to have run more in the second half?
Hindsight is beautiful, it's perfect. It's 20/20. The reality is that we made sound calls; we could've executed them better. In hindsight, would I have liked to have done a few things differently? I would've liked to done a few things differently in all three phases of that game, looking back at it. But you don't get that do-over. That's why it's important that we prepare, and prepare with an edge, and focus on the opportunities that lie ahead of us this week.
 
Sack totals are down. Is that a product of Ben [Roethlisberger] getting rid of the ball quicker, the offensive line, or a combo of both?
All of the above, potentially. They're down because they are, but that's not our story. We're writing our story. We better be prepared to protect Ben, and Ben better be prepared to get rid of the ball this week. If not, he's going to have a very large man in the backfield, number 92, and a guy, 95, that comes off the edge, and some other guys. They're dangerous people. They get to the quarterback. I just finished watching their Minnesota game. Minnesota won the game in a pretty convincing fashion, but I saw Brett Favre on his back quite a bit looking at that football game. It's an area of concern as we prepare this week.
 
You talk about Eric Mangini trying to change the culture a little bit in Cleveland, obviously made a couple of trades. Has that manifested itself in a different style of football? Is it anything you've been able to see, watching tape?
It has, and I think that you'll see it with greater clarity as we continue to play over time, just like our personality will show up with greater clarity over time. One of the things that definitely stands out is their willingness to get in your face and play bump man-to-man on get off downs, on third downs, with their corners of [Eric] Wright and [Brandon] McDonald. They're doing a nice job of that. Hank Poteat and [Abram] Elam, two guys that are familiar with Coach Mangini and his background, his philosophies and his approach. Rob Ryan, their defensive coordinator, is doing a nice job in that situation and circumstance, which makes the protection of our quarterback that much more important and pivotal, because the way that they play is throwing off the timing of the delivery and the way that guys are going to come open in those critical downs and distances.
 
How do you handle putting Limas [Sweed]'s playing time going forward?
That's something that we're going to look at this week. Shaun McDonald is a guy that's a veteran who is capable of potentially freeing himself up and getting open against people that are going to play in his face. We're going to put together a formula that puts us in the best position to win, so we're going to watch those two guys work this week and determine who gets the hat.
 
Is a reason that you dressed Limas based on Xs and Os last week? Or is that based on wanting to get him back in?
It's really going to be week-to-week as we proceed with those two form here on out. Last week, Limas provided us a little more assistance in special teams. He's a bigger bodied guy, he's a legitimate special teams player, he's a wide receiver, he plays tackle on kickoff return teams, he does some punt return work for us. That adds value to him when you determine who plays for you. We subscribe to the philosophy "the more that you can do". But we also acknowledge that Shaun McDonald's a guy that's capable of separating at break points, getting open, and moving chains. We've seen him do that in other cities, we also saw him do that for us here quite a bit in the preseason, caught quite a few third down balls for us in the preseason. So those are options that we weigh as we prepare, and we'll make those decisions as we get closer to game time.
 
How does Shaun Rogers block so many kicks?
He's big, he's powerful, he's athletic. Every time we play that guy, we take attendance in the meeting and always get a collective total of NFL blocked kicks in a room, and he's got more than our team. And I'm sure that he's got more than most teams. He's special in that way, and that's an element of the game that we're going to pay close attention to as well. It's something that we do every time we face him, because we acknowledge that he's the best in the world at doing that.
 
You talked last week about utilizing Heath Miller. Has the recent improvement of the offensive line allowed you to use him more as a receiver?
No, I just think that we're finding him. We know what he's capable of. He and Ben have worked together for an extended period of time now, there's a great deal of comfort there. Heath is a proven veteran player, we're glad that we're getting production from him. I wouldn't necessarily say that the increase in his production has anything to do with offensive line play.