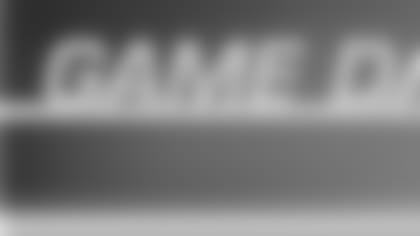 ](http://www.steelers.com/adPromo/clickThrough/processClick.io?adPromoID=95922)
STEELERS at CHIEFS SUNDAY, NOVEMBER 22, 2009 KICKOFF 1:00 P.M. ARROWHEAD STADIUM
HEAD COACH MIKE TOMLIN'S PRESS CONFERENCE TUESDAY, NOVEMBER 17
Coach Mike Tomlin: Good Afternoon. Big week for us, we're looking for an opportunity to rebound from a sub-par performance as we get ready to go to Kansas City. In review of Sunday's game, it's quite simple, we didn't play well enough to win in certain particular areas, such is life. We'll make proper adjustments and move forward. Specifically when you look at it, there are some positives. I thought defensively we really played well versus a hotter offense. Cincinnati has been very hot in the red zone. We responded to the challenges that we presented to the group during the week, made those guys kick field goals for the better part of the game, even without Troy [Polamalu] and I thought we did some good things in that area. Offensively, conversely I didn't like what we did with our red-zone opportunities. When you kick field goals against good people like the Cincinnati Bengals are, you expose yourself potentially to losing and that's what occurred of course. We've got to get much better in our kickoff coverage and we intend to do that and make the necessary adjustments, changes if you will moving forward this week. Any time you fall short, you always reflect in terms of how you review those games and we're in terms of that and we're in the midst of doing that, but we're going to quickly transition that to preparing and being ready to go seek an AFC road victory in Kansas City. Specifically talking about the Chiefs, they're a team in transition with a new front office and coaching staff. They've transitioned and changed some throughout the course of the year acquiring guys on offense like Chris Chambers here of late who's been a welcomed addition to those guys. They've won two out of their last four games. Quarterback Matt Cassel leading that charge offensively, of course they have a change at tailback. [Jamaal] Charles is now their featured runner, he went over 100 yards in their victory on Sunday versus Oakland. [Dwayne] Bowe is a top quality talent, a first-rounder, playing opposite of Chris Chambers at the other wide receiver position. Defensively, when you look at them, they provide you a myriad of looks. They're mixing some draft picks some free agents in terms of how they put that group together. I think the first thing that stands out to me is the veteran safety play that they have from Mike Brown and [Jon] McGraw. Eight and 10 years respectively in this league, playing with some high-round draft pick young corners like [Brandon] Flowers. Up front, Tamba Hali is really a high-motor productive guy, he's really a high motor productive guy, he's an impressive guy. We have to account for him, they rush him from a variety of locations. He's an outside linebacker in their base 3-4 defense, when they sub-package rushes, he can come of the right edge or left edge and operate as a defensive end, a really talented football player. The guy in the middle is [Ron] Edwards. He's a veteran guy from Texas A&M about nine years in the league. He's a stout immovable force who they build their run defense around. In weeks like this, when we're trying to come back from a sub-par performance, I think the issue is focusing on the things we need to do to reestablish the rhythm that we had in the month of October and really get back on the screws in terms of playing winning football. It's going to be paramount, but it's one day at a time, one day at a time, the staff is in here preparing for our guys to come in tomorrow and I'm sure our guys will be ready to work as we push forward toward this week once they get in here tomorrow. On the injury front, Troy's [Polamalu] status for this game is probably questionable at best. Although we've had some favorable information in regards to where he is from a health standpoint. We're simply going to take it day-to-day with him. I spoke and visited with him yesterday as he did the doctors, he's in a great frame of mind, he feels really good but we're going to follow the expert advice that we get from our medical staff in terms of how to proceed. In the short term, we're going to take it day-to-day and see how he feels when he comes in the building tomorrow, but really encouraging, more encouraging I think than initially anticipated. We're going to put one foot in front of the other with him. Keenan Lewis has a rib injury, we'll see how he feels as the week progresses. Some guys that have been out like Travis Kirschke is going to work in individuals tomorrow and see where he is as is Carey Davis who has a hamstring injury. He's going to work through individuals tomorrow and see if he can get back to participation.
 
What did the MRI [on Troy Polamalu] reveal?
It's a PCL strain as opposed to last time, it was an MCL injury. This is a PCL injury, it happens to be to the same knee, but there is no set back in regards to his MCL. This is a PCL strain, we'll let that run its course and see how he feels and listen to the expert advice of our medical staff.
 
Could this injury [to Troy Polamalu] keep him out weeks down the field?
Again, I don't know that, every ones initial response was that it was a re-injury of the same injury that happened in the earlier part of the year, that appears not to be the case. It's on the same knee but it's not a re-injury.
 
Is there anything in common with not scoring in the red zone against Cincinnati? You're 1-7 in efficiency against them this year.
I'm a fundamentalist, I'll always look at execution, we're capable of providing better detailed execution in those circumstances, but at the same time, you've got to give the Cincinnati Bengals credit, those numbers speak for themselves in those two games. If you look at all of our other games, our production in that area isn't anywhere close to that, so you must acknowledge that those guys to a nice job against us in that area.
 
Ben [Roethlisberger] seemed to under throw a lot of balls, was it because the defense was in his face?
No, I just think they were misconnects. That happens from time to time, I'm sure Ben [Roethlisberger] will bounce back, as will we.
 
Are you set to make sure he [Troy Polamalu] doesn't re-injure the knee?
Obviously, we're going to proceed with that in mind, not just because it's Troy [Polamalu]. We'd do that with anyone who has an injury. That's what I mean when I say we're going to listen to the expert advice that we get from our medical staff and do what's appropriate. We're not going to expose anybody to permanent or increase injury to get them back on the field. We're going to do what's appropriate.
 
Is a PCL easier to treat than an MCL?
It's not necessarily whether or not it's a PCL versus an MCL. It's just the nature of the injury and it doesn't seem to be as significant as the MCL that he sustained earlier in the season but again, we'll live day-by-day with that.
 
Are they two different injuries that aren't related to one another?
Two different injuries.
 
You had a play with Mewelde Moore and Rashard Mendenhall in the backfield, is that something you'll expand on?
Potentially, yes.
 
Is that called the, "Pony backfield?"
You know I don't get into specifics of what we call things. I call it, "two tailbacks in the game."
 
Will you make any changes in personnel in the kick coverage? Or is it schematics?
I think when you're experiencing the kind of difficulty we are in that area, you better turn over every stone. We're looking at schematics and potentially make some changes in that area to increase our chances of performing above the line in that area, but we're also looking at moving some people around, putting some new people in position to play. We brought Donovan Woods up and he's going to have an opportunity to run down the middle of that unit and see if he can bring some energy to the group. It's not just about the addition of Donovan Woods. Donovan Woods is not all of a sudden going to make us the most dynamic kickoff coverage team in the NFL. It's detail, it's about shedding blocks and making tackles and being schematically sound. We're in the process of looking at all elements in that unit.
 
Any personnel changes on the kick coverage? Is it more schematic?
I think when you're experiencing the same kind of difficulty that we are in that area, you better turn over every stone. We're looking at schematics, and potentially make some changes in that area in to increase our chances of performing above the line in that area, looking at moving some people around, putting so me new people in position to play. We brought Donovan Woods up from the practice squad, and he's going to have an opportunity to run down the middle of that unit and see if he can bring some energy to the group. But it's not just about the addition of a Donovan Woods. Donovan Woods is not all of a sudden going to make us the most dynamic kickoff coverage team in the NFL. It's detail, it's about shedding blocks and making tackles and being schematically sound. We're in the process of looking at all elements of that unit.
 
A couple of years, you talked about having four core players on the kickoff coverage and last year, of course, you had tremendous success. Has there been a change at all with personnel relative to the rules on wedge, and is there any impact as it relates to this?
No, our performance has nothing to do with the rule changes with regards to the wedge. I just think that we're not performing right now. And when I say that, I'm talking about all of us-players and coaches. We have to turn the volume up.
*
Has there been a common thread in the three kickoff returns as you look back on the three?
No, they're all head-scratchers. But you can just say it's an epiphany, you can say "Wow, that's an interesting play." But I don't choose to have that response. I look at it scientifically, if you will; that for those things to happen, there must be other elements at work where we're falling short. That's why were working to make the necessary corrections. Very rarely do you see a guy run a kick back in the nature in which that kick was run back the other day. The ball was put in the corner, he started to the field. He stuck his foot in the ground and came to a complete stop and then re-directed, went vertical, and continued in the direction in which he initially started. Usually, when a kick returner comes to a stop, the play is usually dead. It wasn't in that instance, so we have some work to do.
 
Along those lines, Stefan Logan said-actually, prior to Denver, where you didn't give up anything to [Eddie] Royal, who's a pretty good kick returner-on all the kick returns that he has seen that went for touchdowns, somebody had left the lane, whereas when he's been returning kicks, we never seem to see anybody who leaves the lane against us. Is there anything you can do to coax the opposing team out of the lane?
No, that's a perspective of a kick returner who hasn't run one back yet, so that perspective may not be reality.
 
With this past week, I believe that most of the kickoff returns throughout the league incurred against teams with 3-4s, defensively. Do you see any tie-in to that? Is that just coincidence?
It's been my experience, at least since I've been here-that's been one of the welcome additions to being a part of this thing. You have more special teams bodies when you have 3-4 personnel than you do when you have 4-3 personnel. Special teams is built around 230-250 pound men. When I was a part of 4-3 defenses, you might have five or six of those guys that play linebacker in uniform on a game day. And you look across when you're playing a 3-4 team and they've got eight or nine of them suited. Immediately, you feel like you're disadvantaged from a special teams standpoint. So the fact that that's the case is a head-scratcher like the kick returns are.
 
Did you make many changes to the in the once-kickoff coverage team leading up to this week, and if so, how would you compare it with maybe the changes you're going to make now?
Really, there are changes in kickoff coverage every week, and in all areas of the special teams. When you start talking about responding to injury and who gets the 42nd-45th helmet on game day, those changes, those new things usually mean people are in different positions in teams. Very rarely does it affect or change what happens offensively or defensively. That's just the nature of the National Football League. When you have a guy like Keenan Lewis in a helmet, he's going to be on the kickoff team. When you have a guy like Tyrone Carter, who's playing 30 snaps of defense, he's not, potentially, going to be on the kickoff team or the punt return team, for that matter. There are always changes in positioning on special teams. That's just the nature of this league. It happens every week. I'm not going to draw any parallels to those changes and our performance, because we had changes a year ago when we had the best kickoff team in the NFL.
 
Bernard Scott mentioned that that was a bad kick. Do you share that opinion and do you think that Jeff Reed's kickoffs have been adequate?
They have been adequate. We have to do a better job covering. I like the position and the location of that kick, to be honest with you. When you can pin somebody down in the corner and converge on the ball, you usually feel pretty good about it.
 
Do you usually ask your kicker to kick more to spots rather than just let it go?
It really just depends on game circumstance; field conditions, weather, wind, the nature of the return schemes that we're seeing-a lot of things go into that decision making. And not only on a game-by-game basis, but on a kick-by-kick basis.
 
On the other end of kickoff returns, how has Logan done in your opinion? Might Mike Wallace get some more opportunities?
He's been above the line. I think he's averaging 25 or 26 yards per return. It's been the best we've had since I've been here, but that doesn't mean it's acceptable. We're trying to search for the ceiling. We want to be the very best in the world in all areas, because it increases our chances of winning. Mike is a guy who has shown an aptitude for that; he ran three or four back at Ole Miss. He's handling some of the other tasks that we're giving him to do, so as the guy shows that he's capable of handling the things that we're asking him to do, we're potentially going to give him more things to do. We gave him an opportunity to return a kick, and he may get some more opportunities in the future.
 
Jeff Reed obviously isn't paid to make tackles for you, but is there something more than he could have, and should have, done, both against Minnesota and on this last one?
I am not going to get down to evaluating Jeff Reed as a tackler. When it comes down to that, we have failed as a coverage unit, as far as I'm concerned. I don't lose any sleep on the quality of Jeff Reed's tackling. Or tackle attempts.
 
When you look back on the final offensive series against Cincinnati, what went wrong?
I thought we had an opportunity there to make a play on first down. We had Hines [Ward] running around mid-field on the deep cross, we had a little pressure coming from Ben [Roethlisberger]'s left and he stepped up in the pocket and tried to throw. That was really the only play of the four where we had a significant opportunity to get a chunk and get that drive started. The rest of those plays kind of mirrored our day. We weren't able to find rhythm and get the team going and put ourselves in the position to win.
 
Does Ben call those plays in a situation like that?
He didn't in that instance, no.
 
Are most patterned layered in terms of the depth of the receivers? We see a quarterback go deep, but are the patterns designed to be layered, you know-a guy at 10, a guy at 20, wherever?
In most cases, routes are put together in that way. They're either built to stretch the field vertically or horizontally. Play-action passes are usually built to stretch the field vertically, with deep and intermediate and shallow routes, some drop-back passes at times are built to attack the defense horizontally with guys spotted over the ball, around the hash, or in the numbers area. We do all of those.
 
Is play-action rendered useless in that circumstance because they know you have to throw? Or, when you only run the ball 13 times, is it asking a lot of a defense to respect play-action?
In that specific instance at the end of the game, a play-action pass is useless. You're one-dimensional. I think they know that you're going to throw it.
 
You mentioned the good play of the defense. Is that one of those things that in short-term, it's just frustrating because it didn't translate into a win, but longer-term, recognizing that those are the types of things that continue to contribute?
Not frustrating in any form or fashion. We're disappointed that we didn't play winning football as team, but that's not the first time that that's happened this year. We'll grow from it and continue to move forward as team. The big thing is that in the midst of your failures, you recognize where you have an opportunity to get better and have some successes. And I thought that we did a nice job, specifically in one area that I thought was going to be critical to the outcome of that game. And that was making the team kick field goals. They were number one in the NFL in red-zone offense, and we were able to do that. And that's a small victory, if you will, as we move forward. But we step in stadiums to win, we weren't able to do that, we'll respond appropriately.
 
Can you talk about how Brett Keisel's playing? Has he kind of picked his game up since Aaron [Smith]?
No, he's been playing well all year. He really has, even when Aaron was available. Brett is a solid professional. He does a lot of dirty work. He's really under appreciated-I think it's the nature of the position that he plays in our scheme, similar to Aaron Smith. There are a lot of people that ride the wave of disruption that he provides. Several of those sacks in that game, I think both of those sacks, I think he was a disrupter. But that's nothing new for Brett Keisel. He's appreciated on our football team, in the locker room, and I think that's all that's important to him.
 
You've been a coach who's not afraid to take some chances on fourth down. Were you curiously surprised at what Bill Belichick did the other day? Your reactions?
I wasn't surprised, and I heard his comments after the game. He made a decision that he felt was appropriate for his team, and gave his team the best chance of winning. And for that, I applaud him. There are only 32 of these jobs and there are decisions to make that are not always going to be popular. I always appreciate men that are bold enough to do it, even when it's potentially unpopular. Obviously, Bill has the stomach to make those decisions.
 
In those situations, does a coach worry about what impact that might have on the defense, how they might react, saying "We don't feel that you can stop the other team"?
I think it's a myriad of considerations you make when you make any of those kinds of decisions. But you have to do it, and do it quickly. And I'm sure he's accustomed to that.
 
Can you talk about Tyrone Carter and what he brings to the table, especially because it looks like he's going to be back in, flip-flopping between Ryan [Clark] and Troy [Polamalu] lately?
What Ty has done over the last several weeks speaks to his versatility. He's a reliable safety for us. He plays both free and strong. He plays other positions in our sub-package. He's not a starter, but he's a starter-in-waiting, and has been called on quite a bit and has really done well for us. We're anticipating more of the same with him. But this is not his first rodeo. Ty is a 10-year veteran, he's a valued member of our team, and we expect him to play, and play well.
 
When Troy has been out before, you haven't created the turnovers that you do when he's in. I don't just mean him perhaps making an interception. Can you talk about the effect of him being out of the lineup?
I'm not ready to concede that Troy is the problem with regard to us getting turnovers.
 
As far as running the ball more against Cincinnati, given the way the defensive line was playing up front, could you have tried it more? Should you have tried it more?
Yes, potentially. But I don't lose a bunch of sleep over that. Those are questions that you get when you lose. As ugly as that game was, it was 12-12 at one point. If we'd have found a way to pull that game out, I probably wouldn't have fielded that question. So I focus on winning. Yeah, there are some things that I'd have liked to have done differently, but you don't get those opportunities. That's why you prepare, you respect the process that is preparing, and then ultimately, you go and play. And you play, and you play to win.
 
Do you evaluate your run game as far as splits, running right, running left, and if so, how does it compare?
We look to have a complete running game. We want to run it inside, outside, right, left, up the middle. I think ultimately, you're not an effective run unit unless you can do those things, because other people work too. That's what we desire to do.
 
Are those things that you can improve on as the year goes on?
They have, and they will continue to.
 
Every team talks about keeping Ben in the pocket and making him make plays from there. It seemed like the Bengals were more effective than anybody doing that. How were they able to do it?*
They're probably better equipped to answer that than I am-they won two games.