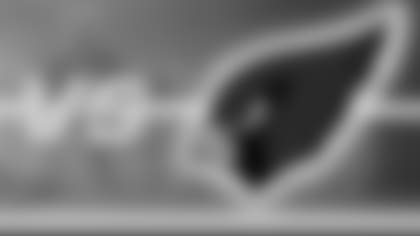 ](http://www.steelers.com/adPromo/clickThrough/processClick.io?adPromoID=95922)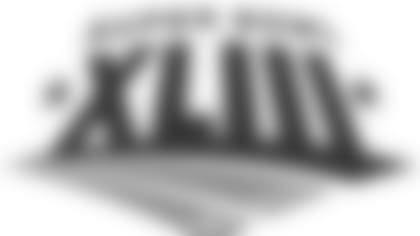 STEELERS vs. CARDINALS SUPER BOWL XLIII SUNDAY, FEBRUARY 1, 2009 KICKOFF IS AT 6:00 P.M. TELEVISED ON NBC RAYMOND JAMES STADIUM
HEAD COACH MIKE TOMLIN'S PRESS CONFERENCE TUESDAY, JANUARY 20
Coach Mike Tomlin: *Good afternoon. Normal Tuesday for us. We met with our football team yesterday at 2 o'clock, reviewed our performance from the AFC Championship. Laid out our plan for the week and our plan for this week, really more than anything, is business as usual. Tuesdays are normal players' day off. We will start putting our plan together as a coaching staff. We will work Wednesday, Thursday, Friday and even Saturday morning like we normally do, as if we are going to play on Sunday. Of course we are not playing on Sunday this week. It is the Super Bowl. Monday we will go down to Tampa and we will get an opportunity to reinstall and review our game plan and hopefully put us in position to be as sharp as it is required to be World Champions. As we sit here today, of course our opponent is a very dangerous opponent in the Arizona Cardinals. We have a great deal of respect for those guys, familiarizing ourself with what they are here in '08 and when you look at them I think it starts with the quarterback position, Kurt Warner, spectacular. He is a veteran football player. He is the same Kurt Warner that he has always been. He makes quick decisions, he doesn't make mistakes. He absolutely tortures you when he recognizes pressure and he gets the ball out of his hands. The weapon of receivers that he has to throw to is spectacular. Larry Fitzgerald is quite simply the best in the world, down the field on one-on-one situations. If we are going to be successful in Tampa, we need to limit the number of times we are down field with him on-on-one because he will come up with the football. The tape shows us that. Anquan Boldin is a very tough and accomplished receiver, very difficult to get on the ground. He is strong, powerful, as is really Larry Fitzgerald and they are complimented by Breaston (Steve) who is a rock solid football player. I think the thing that has been most impressive about them in January offensively is Edgerrin James and what they are able to do with him. He is leading the post-season in yards rushing. He is really making them a very dangerous outfit, they have great balance. I think some of the great plays that they have been able to have offensively is because of what he has been able to do as a runner. They had a flea-flicker there early on in January. They had a double pass. Some of those big plays are not possible unless you have a very solid, stable, successful running game, which is what they have had here in January. Defensively they are flat getting after people. They are plus-nine for the playoffs in the turnover ratio. If you are sitting at plus-nine you are going to the Super Bowl and everybody that you play goes home. That is quite simple. They are playing rock solid on the back end and the ring leader is Adrian Wilson. He is good away from the line of scrimmage, he is good at the line of scrimmage, and he is good in the backfield blitzing. He is a top quality football player and play maker for them. At linebacker, Dansby (Karlos), Hayes (Gerald) and Okeafor (Chike) are very good group. All of them have distinct talents. They all come together to form a solid crew. Dansby is great on his feet from sideline to sideline tackler. Hayes is a tough tackle to tackle, inside linebacker and very stout against the run and Okeafer is a great pass rusher, particularly when they get in their sub-package and they bring him off the edge. Up front, Dockett (Darnell) and Antonio Smith lead the charge with those guys. They play a bunch of people. They all play an up-tempo style of football with great motors. Good crew. But what else do you expect as you prepare for the Super Bowl. We respect those guys, but we understand it is a process for us, the things that we can control, what we need to focus on at this point is our preparation. That is where we are, making sure we are capable of doing that. We have a few injury issues as always, that we will address. I'll address a couple of those things. Hines Ward has a right knee sprain. We are going to do everything in our power to make sure that he has the medical attention that he needs. In his mind he is playing. So chances are he is. It is not going to be comfortable between now and game day in terms of making that happen but it's not about comfort, particularly for Hines. I saw him this morning. He was down there aggressively getting after his rehabilitation and putting himself in the position to help the football team. We are definitely not going to cut him out. We are going to save a seat on the bus for 86. Mewlde Moore has a right ankle sprain. He should be, of course, fine to play in the game. His participation is going to be limited here at the top of the week. Darnell Stapleton has an ankle sprain. Same situation, he will somewhat limited here maybe at the top part of the week, maybe not. We will take a look at where he is in the morning. Patrick Bailey has a hamstring sprain. Same status as the other two. Justin Hartwig is no worse for the ware and I think at this point our mentality is to get him as healthy as we can prior to the game. So I may do as I did last week, limit him at the early part of the week, so we can get him physically in the best shape we can get him in as we push off and get ready to go down to Tampa. Max Starks has a knee sprain. He may be limited like Mewelde and Darnell in the early part of the week. I think it is important that we recognize that we have two full weeks to prepare for this football game. There is some above the neck preparation that of course will continue and continue big and there is some below the neck preparation that some guys need but if their bodies can benefit from a day or two, we are going to provide them that in an effort to be at our best here two Sundays from now as we get ready to go down to Tampa. So with that being said, I'll answer any questions.

*Will you put your game plan together here and fine tune it in Tampa?
That is our plan at this point, but one of the things that we have a commitment to doing is not to close the door to any potential additions or subtractions as we move down to Tampa. As we prepare this week we want complete normalcy in our daily routine in the comforts of our facility. So that is what we are doing right now. We are preparing and putting together a game plan as a coaching staff as if we are going to play this Sunday with the knowledge that we have an opportunity for a do over next week and get an opportunity to analyze what we put together.
*
*Will the process be similar to the bye week before San Diego?
Very similar.

How do you talk yourself into normalcy?
I'm pretty good at it. I can trick myself. My wife says that I am pretty good at doing that. It is. We are not playing the Super Bowl today. So there is no need for the hair to stand up on the back of my neck today. It's Tuesday. We are putting in a game plan. You need to be somewhat cerebral as you approach it that way. I think that I am. We've got some work to do from that standpoint. We need to ready ourselves more than anything for our guys coming into the building tomorrow morning to receive the information that we are going to have for them. That is where my focus is. I tend to attack the challenges that are right in front of me, the ones that I have today. That's what is on today's menu for me.

Will there be 30 seconds of "Oh my God, we're going to the Super Bowl?"
No. If I had that mentality then that would mean that I didn't believe what I've said all year and that is that we are capable of being where we are right now. I believed that then. I believed that now so I am not going to gen enamored with where we are right now.
* 
*What do you need to do, as coach, specifically before you go to Tampa?
I need to create an environment that is similar to the one that we have had all year because it's been a winning formula for us. We're going to be a humble group. We're going to be a grounded group. We're going to be a selfless group. We are going to respect the process that's required for us to prepare and ultimately we acknowledge that it's our play that gets it done. We can't play today. We can prepare today. We are going to master the things that we can control. That's our level of preparation today. We look forward to getting with our guys tomorrow and making sure that they are of that same mindset. I intend to lead that charge all the way up until we take the field and then I'll sit back and watch those guys do their thing.

Where does this challenge rank for you?
It's big. It's always big. We are blessed in this industry and in this business. It never gets old. It doesn't matter if it is the Super Bowl or the post season or regular season, or the preseason for that matter. When you run out of that tunnel in front of your fans to play a football game there is a level of appreciation that I have for that and I love that.

Do the Cardinals have an advantage because their coaches know your players well?
I am sure that it is an advantage in some form of a fashion. Is it a significant enough advantage to be difference in the outcome of the football game? I am not willing or ready to say that. We have no control over that so it's not our worry at this point. Again we are focused on the thing that we can control and that is our level of preparation. What they know is what they know. The Baltimore Ravens know us pretty well. That's football.

Is normalcy possible down in Tampa with all the distractions?
It is increasingly more difficult to maintain that normalcy. I think that is why we are taking the approach that we're taking this week in terms of preparing ourselves as if we are going to play Sunday. To be quite frank, it's not normalcy waiting for us on the other end. Those that have been a part of that understand that. At the same time, we've got a nice blend of veteran guys and guys that have been there. It's never been our goal to get to the Super Bowl. I think our guys will keep that in perspective and understand why we are going to Tampa. We are going to Tampa to do the job.

Do you think that you have an advantage in that Coach LeBeau knows Coach Whisenhunt fairly well?
All of those things are going to be nice things to talk about leading up to the game, but they are not going to he be deciding factor. Ken (Whisenhunt) is not going to play a snap and neither is Dick LeBeau. It is going to be execution. Now as coaches we've got to put guys in great positions, particularly situationally to take advantage of their skills, but that's not going to be the story of this football game. To be quite frank with you, the game evolves. Teams evolve. Schemes evolve. We are not the same team that we were two years ago. We are not the same team schematically that we were two years ago. I am sure they are not as well. You would think that we have a general understanding of what they are going to do offensively, but they've evolved and changed to fit their personnel and what is in front of them as we sit here today. All of those things are going to be nice things to talk about, but none of those things, in my opinion, will determine the outcome of the football game. The play of the men on the field will do that.
* 
*Are you going to put more pressure on (Kurt) Warner as opposed to the cover?
I think Philadelphia got after him early in that football game and Kurt Warner recognized the pressure and got the football out of his hand and diced them pretty good. That is Kurt Warner. The reality is you can't do a steady diet of anything versus a quarterback as sharp as he is and as experienced as he is. We're going to have do a little bit of everything and roll the dice and spin the dial if we are going to be effective. If we give them a steady diet of anything, be it pressure or coverage, he's going to have a successful day.

Re: Regarding Larry Fitzgerald last year versus this year.
He is exactly the same. If you get down the field one-on-one with him, he's going to come back with the football. He is the best in the world at that, bar none. He's a talent. He's big. He's strong. He's got great hand-eye coordination. He's big and he plays big. He plays the ball above eye level. Very few defensive-backs are six-three, so you've got a six-three wide-out with strong hands that play the ball above eye level. You have an issue and a problem. It's something we are going to have to deal with, no doubt.

What team this year has tested you the most regarding the one-on-one down the field?
When you look at that receiving tandem, you can compare it to the receiving tandem in Cincinnati, in that if you get matched up a bunch, one-on-one down field, with Chad Johnson, then he's going to hurt you, and hurt you bad more times than not. He is also complimented by TJ (Houshmandzadeh) who is a tough guy to get on the ground, does a nice job in traffic, runs all the dirty routes, the underneath stuff. You could compare how they play football to how this duo plays football when I'm talking about (Larry) Fitzgerald and (Anquan) Boldin. These guys are Pro-Bowl caliber players. Their talents are their talents and really there is probably no one like these guys.

Re: Regarding Kurt Warner's role in three Cardinal 1,000 yard receivers. *
This isn't the first high-potent offense he's been a part of. I think the common denominator probably has something to do with that. He's a good player. It's never too big for him. He's very cerebral and he puts the ball in guy's hands at the appropriate time.

*What conversations have you had with Tony Dungy? Has he given you any advice?
We haven't as of yet. I am a text guy so he texted me a few messages. I have yet to have an opportunity to call him. I anticipate that being a pleasant conversation. We'll probably end up talking about the inauguration and not football. I look forward to that.
* 
*What is it like walking by the Super Bowl trophies every day? Does it have a new meaning now that you are going to be playing in Tampa?
It's really no different. I just didn't decide to try to pursue one of those today as I walked by them. No really, it's a source of inspiration for me. I respect the work that has been done by the men that have been a part of this organization. They set a great standard for us to try to play to. We simply try to honor what they've done with how we do our job and to be considered to be part of that group would be a serious honor, one that we would cherish.
* 
*What are your thoughts about the inauguration and potentially getting a call from Barack Obama after the Super Bowl?
What we are doing here today pales in comparison to what's going on in our nation's capitol with the President Obama's inauguration. As a citizen, as a parent, the hope that he sells and we buy in that he potentially is going to bring to the table is exciting. The hope for the future for our children is exciting. I am as excited about that as I am about anything going on right now. In regards to potentially getting a phone call, I will cross that bridge when I come to it. I am just trying to put together a decent game plan at this point.

Did you not want to touch the Lamar Hunt Trophy because that game was not your final destination?
No. I figured I'd get my opportunity. To get in those situations as a person in a position of leadership, you've got to acknowledge the sacrifices of the people that follow. I was happier for them, more interested in watching them relish the moment, more interested in watching them handle the trophy.

Did you pull away from a Gatorade bath?
I am not a proponent of the Gatorade bath. I don't know where it came from.

Was that your first flirtation with the Gatorade bath?
Absolutely, and hopefully my last, not at the expense of losing though.

What did you specifically say to Limas Sweed when he dropped the pass?
I leave what is specifically said between him and I probably more important than anything else because I can't remember. Sometimes we get caught up in moments. I said what I thought needed to be said at that time. He did respond with some plays for us. He is a young guy that has a desire to help us win. His actions on a day to day basis in this facility indicate that. Sometimes he fails. He fails inside stadiums and that's part of being a young guy, but we are in January and it's time for young guys to grow up. Hopefully he falls into that category. Hopefully some of those things that happened after that drop are an indication of the direction in which he is headed. We are going to need positive contribution from everyone in order to come back with the Lombardi Trophy.

What are your thoughts on collaboration with Kevin Colbert and how does he impact the team?
Kevin's (Colbert) impact is immeasurable. We have an awesome working relationship because we have one very important thing in common. We don't care who gets the credit and all we want to do is win. That permeates down from Dan Rooney. Those are the kind of people he assembles here and it makes it a fun place to work.

Re: Regarding thoughts of irony about playing against two coaches who wanted the Steelers head coaching job.
I really haven't. As far as I know, Ken (Whisenhunt) got the job in Arizona a full week before I got this one. I don't know the nature of that story. It really is irrelevant. If it's relevant for anyone, it is probably relevant for them. Me, I am just glad that I have this opportunity. I am glad that I work with these men. I am glad to have an opportunity to pursue the ultimate prize with them in a couple weeks?

What were the most important parts of transitioning as a new coach that allowed you to get to this point?
That we all acknowledge that transition is not easy. Transition is not comfortable. There is nothing wrong with a little short term misery. We all experienced some of that. I tend to embrace it, as long as there is something to profit, something to be gained from it. I think that we did. I think that we got to know one another. I think that we came together. I think where we are, here today, is because of the personal sacrifices of all parties involved and their willingness to be open to change.

Is Ryan Clark alright?
He is.

Re: Regarding Cardinals limiting the run in the game last year?
I don't remember a great deal about that game, other than (Steve) Breaston going back 75 yards on us. I'll have to take your word on that. I haven't gone back and looked at that game yet. I am more interested in what they are doing this year, with this year's people and this year's team. We are a different team than we were a year ago. I imagine that they would say the same thing. They're a different team than they were a year ago. What happened in Arizona in 2007 will have very little effect in what's going to happen in this football game.

How about the Cardinal's run defense this year?
They get after it. They play with a great deal of energy. They get people to the ball. They play with emotion. As equally important as that is that they are gap sound. They are in appropriate gaps, where they are suppose to be. They insert guys like 24 (Adrian Wilson) into the box and they put them in virtually unblockable positions. When they do that, he generally makes the plays.

Are you concerned about punting?
I'm concerned about punting. I'm concerned about punt catching. I'm concerned about blocking, tackling. I'm concerned about it all as we sit here today. Hopefully I will improve in regards to that as we get closer to game time.
* 
*Is watching your players celebrate the most rewarding part of being a coach?
It is, but there are so many rewarding things about this job. It would be tough to single that out as the most important. I think their collective accomplishments are rewarding. I think their individual accomplishments are rewarding, when you see someone improve. I think their improvement off the field is rewarding. That's something that the fans may not see. I think sometimes we forget that some of these guys are 21, 22, 23-year old young men. Some of them are first time parents and you get to share some of those things with them. Some of them are making the commitment of choosing a life partner. It's fun to watch them go through those things. There are a lot of things about this job that are rewarding and that is just one of them.

When is the last time you wore your old Super Bowl ring?
Wow. I don't. I generally take it with me when I go home to Virginia because people want to see it, but I don't. For me those experiences are in my head and my heart. The material possessions are less important to me. The most important thing about it for me is probably being able to give it to my children and letting them decide what they want to do with it. But I am not a jewelry guy. It is more about the experience for me than it is the ring.

Were you surprised that there was no real overt celebration after Sunday night?
No. I think we have had complete clarity about the mission that we've had all year. So it doesn't surprise me. As a matter of fact, it would have probably surprised me had it gone in the other direction. This group understands the standard that comes with being a Pittsburgh Steeler and we've got some work to do.

Will you give the team a message about going out and relaxing and having fun?
We always do that. We recognize that this business we are in is a game. It is the game of football. It's awesome. These guys would probably do it for nothing. That's how they are wired. We always want to have fun when we play. We respect the preparation process and we do that and when we do that, we go out and let our hair down and play the game.

How important is Troy (Polamalu) in this game?
If you are asking about the game plan, we are in the process of developing that. If you are asking about Troy (Polamalu) the player, he is an integral part of every game that we play because he is that good. When he walks out of the tunnel with a helmet on, he's going to be a factor in the football game. I don't expect that to change in Tampa.

Re: Regarding Jeff Reed
Jeff never disappoints us. We have a great deal of confidence in him. We take what he does for granted. I am not shy about saying that when he takes the field it's got to be three points. He's a unique person because he embraces that. I think it takes a unique personality to do what he does and do it well. He recognizes his position in the group is based on the ball going through the uprights. He likes it and we find a great deal of comfort in that fact.

What was the ruling on the play when Santonio Holmes catch was overturned?
They said it was an incomplete pass. They said that he didn't establish a football move and that as he gained possession of the football he was in the process of going to the ground and when that occurs he has to maintain possession of the ball through contact with the ground. So the side step that he had after he caught the ball was not believed to be a football move.
* 
*Re: Regarding professionalism and the general training environment.
I think the standards that we set for ourselves need to be clearly higher than those others set for us. I think when you do that you don't listen to the elevator music. You don't listen to the pats on the back. You don't listen to the criticism. There is nothing that anybody is going to impose on me that I haven't already imposed on myself. There is nothing that anyone is going to put on this football team that I haven't already put on, We are aware of the standards. We are aware of the expectations. We embrace it. We don't run from it. That's how we operate. So if it creates an eerie sense of calm in our group, great. So be it.