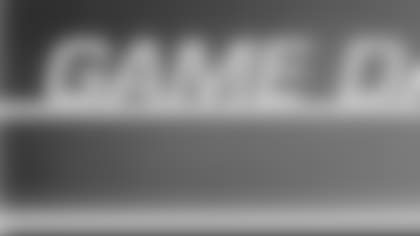 ](http://www.steelers.com/adPromo/clickThrough/processClick.io?adPromoID=95922)
 STEELERS at DOLPHINS SUNDAY, JANUARY 3, 2009 KICKOFF 1:00 P.M. LAND SHARK STADIUM
HEAD COACH MIKE TOMLIN'S PRESS CONFERENCE TUESDAY, DECEMBER 29
Coach Mike Tomlin:Good Afternoon. I met with the team yesterday, I kind of evaluated our performance from the game and assessed our situation and really set the stage for us moving forward here this week. In reference to the game, not a dominant performance by any stretch but we made the necessary plays at timely moments to deliver a victory. I thought the sequence of events prior to the half was big offensively. Of course I thought the sequence of events on third and fourth down, the pressure provided by LaMarr Woodley late in the game was significant. We aspire to be dominant, when we're not we need those timely kind of plays to get victory. We were able to do that. We'll put that one behind us and move forward. Not talking a lot about some of the playoff scenarios and things of that nature. Truth be known because we put ourselves in this situation so we're going to deal with it the best way we know how. What we are going to do is focus on the things we can control, that's our preparation and ultimately our play this upcoming Sunday in Miami. All scenarios include us winning if we're going to get in the playoffs, so that's our focus, taking care of the things that are in front of us. 
 
Preparing to play the Dolphins and ultimately and hopefully, putting together a winning performance. Part of that is looking at some injury things. We've got some what of a laundry list of some bumps and bruises if you will. Rocky Boiman has a calf strain, he could be limited at the early part of the week. Willie Parker has a shoulder subluxation. He's definitely going to be out tomorrow, we'll see how he improves as the week goes on. Brett Keisel is still experiencing discomfort involving his stingers. Chris Kemoeatu still has weakness in his wrist, significant weakness, hopefully we'll get him some work at the latter part of the week and see if he's able to play. Troy [Polamalu] ran yesterday in a straight line, is doing the same thing right now as we speak. Maybe he'll practice in a limited capacity but really we're taking it day-by-day in terms of how he responds to the workouts. Yesterday I think was a positive step, I'll find about it today I guess when I'm done here and then we'll move on from there. The doors not closed on him participating. The rest are that, bumps and bruises and alike. 
 
Talking about the Dolphins and looking at them, let's do that for a few minutes. Offensively, Ricky Williams is there guy, he's a 1,000-yard rusher. Very talented guy of course, he does a lot of things running and catching. [Chad] Henne spreads the ball a round to a lot of people, [Davone] Best, [Ted] Ginn [Jr.], [Brian] Hartline and others. They're very good at the screen game to wide receivers and running backs, they employ it a bunch. Quick passing is a part of their game. Very good on third down on the season. I think they're in the upper 40% range in terms of third down conversions, probably has them in the top part of the league in that category. They average 32 to 33 minutes time of possession per game. When you're converting third downs, dominate time of possession, you're going to be in a lot of football games and they're in just about everyone you turn on. Defensively of course they're led by [Joey] Porter and [Jason] Taylor, their outside pressure men, both guys active-career NFL sack leaders. The tape justifies that. They apply big time pressure on the quarterback. Their corner tandem, young guys Vontae Davis and [Sean] Smith, starting as rookies, playing beyond their years. Vontae [Davis] of course is a very talented and physical guy he's got four interceptions, [Sean] Smith is a big guy at 6-3. Very tough to drop balls in on both guys because of their stature and the way they play the game with a very physical nature. I just got word, I guess Channing Crowder is out for the year so there will be some turn over in the interior of their linebacking corps, but they're a rock-solid defense, they come from a lot of angles. Coach [Paul] Pasqualoni does an awesome job with those guys highlighted by outside linebacker play and corner play. Of course we've got to be ready to deal with Ted Ginn Jr., not only as a wideout, he's big-play capable but also in the return game. I was disappointed with that return to mid-field late in the football game on Sunday. Giving their offense a short field, our defense thankfully stood up and preserved the league, but that was a hairy moment. We could have some more hairy moments kicking this ball to Ted Ginn Jr., we've got to be on the screws in regards to that. Of course we got a shot in the arm from our own return game with Stefan Logan, I hope that continues here this week.
 
There have been a lot of ups and downs these last two weeks, but they're wins. How do you balance the need to win and making the changes you want to correct?
Really, it's just about winning football games, you look at the things that need to be corrected for one reason and that's so you don't repeat the same mistakes and it doesn't cost you games as you move forward. When we came in and evaluated our performance yesterday, good and bad and so forth, that's the premise of which we'll look at the tape, solely to increase our chances of winning next time out. These games never unfold the way you envision them, particularly this time of year. I like the spirit of the group, they're staying together, they're delivering timely plays and it's what we need.
 
You played your quarterback last year in a game that had no meaning, what's your take on these teams that are already in and aren't playing their starters?
I really have no opinion. I trust that those coaches trust are going to do what they feel is best for those football teams. I'm going to do what's best for mine, very rarely do I pass judgment on decision making of other coaches in regards to their team because I don't have a pulse of their group, what they need and I'm sure those guys do.
 
Is there any sense of obligation as a head coach for the integrity of other teams who are vying for playoff spots?
I think we're all competitors and we play to win, I know I do. Every time we come out of that tunnel that's the intent. The ramifications in regards to other people really is irrelevant to me. It's more about the people I come out of the tunnel with and our commitment to this organization, our fans and our community. So when we come out, we come to play to win.
*
Is this the first time Troy [Polamalu] has been able to do the straight line running? Is being able to cut on the knee going to ultimately determine this?
I think he did a little bit of straight line running last week. He's been running in the pool. He's just progressing, trying to get ready hopefully to play.
 
Is being able to cut on the knee going to decide whether he plays or not?
Yes, no question.  The unanticipated movement that comes with playing football, change of direction, dropping your weight and so forth is going to be critical to him gaining clearance to play. Absolutely.
 
You didn't list Hines [Ward]. How's he doing?
Hines is miserable, but I'm going to save a seat on the bus for him. He's got two hamstrings and a myriad of other issues, it gives him a bad disposition. But he'll show. 
 
Do you think the second one is from compensating for the first?
I'm sure, in some form or fashion. But that's Hines. He's going to leave it out on the field. He's going to give us everything he has. He was lying on the table down there this morning with two ice bags on his hamstrings when I walked in to check on him, so he's in his usual good spirits.
  
Can you talk about the return game? The touchdown hasn't been there yet, but Stefan Logan has broken the team record for yards.
It's been consistently good from a kickoff standpoint all year. We haven't had the house call, but it's been consistently good. It's provided us quality field position, it's been a shot in the arm, and it's been a positive. I think the punt return game has improved of late, which is encouraging. But we're growing by leaps and bounds with Stefan and I think a lot of it has to do with understanding him, what he does well, and establishing some continuity between him and the guys that block for him.
 
You mentioned the key to the sequence at the end of the first half, cashing in offensively. We've seen that be particularly so in light of how the third quarter unfolded. Can you talk about that, whether the team came out as "up" as you would have anticipated? Because Baltimore was making a lot of plays, although they didn't cash in.
I really have no excuse or explanation for the third quarter other than the fact that we didn't play well and Baltimore did. I thought the group was ready to attack the second half; we had a fluid, normal communication at halftime. They just outperformed us in that quarter of play.
 
You mentioned after the game that you thought about throwing the flag on that Derrick Mason catch-fumble, and they told you that they were going to rule that way anyways. Doesn't that go against the spirit of the instant replay?
I appreciated the information. It saved me a timeout, although I didn't necessarily like it. But I appreciated the information.
 
Was that the ref that told you that?
Yes.
 
After looking at it on tape, there seems to be some controversy about the fact that if Ben [Roethlisberger] was out of the pocket, that the call on [Frank] Walker before the [Tom] Zbikowski interception- is that a legitimate call? What is the rule there?
He was in the pocket when the flag was thrown or when the infraction occurred. The only reason that I know that is because I watched the tape; I didn't necessarily see it unfold in that manner during the game. Ben saw the flag when he worked back to his left and assumed, because of the location, that it was a defensive penalty, so he took a shot downfield. He was aware of the penalty prior to letting go of the football.
 
Were you aware of it?
I was.
 
What was the discussion about calling a pass play? They're out of timeouts; if you run one, they're going to get it back with 1:20, 1:15?
We thought we could move the chains; we didn't want to give them the ball back was essentially our approach.
 
What did you say to Tyler Grisham after that dropped ball?
I'll leave that between him and me. He's a quality young man, he's improving, and he provided a third-down conversion for us. Like some of the things that he's doing.
 
Miami had a lot of success in the past couple of years up until a few weeks ago in December. What are you seeing more recently with them?
Looked at both games here in the past 24 hours, and really, it's a product of the teams that they're playing, in my opinion. They really came out hot; Houston came out of the locker room on fire this past Sunday, and some of the throws that Vince Young came out and made were spectacular for Tennessee. You know what Chris Johnson is capable of. It's the nature of this thing. They're competing. I like the way they fought back in that Houston game and really took it down to a one-possession game, to an onside kick opportunity and a chance. Houston had to convert a third down to avoid giving them the ball back. That's the nature of this thing. It's competitive every week. I know those guys over there, those coaches- Coach [Tony] Sparano and others-they're competitive people. They are going to come to play and play every week. I have a great deal of respect for them.
 
Is your experience against the wildcat with the Browns help, and how much time do you have to spend this week preparing for it?
It does. We didn't wait until we played Cleveland or anticipation of this game to prepare for it. Something that we started in the offseason because we realized this is a copycat league and that we'd see more of it. Preparation is one thing, play is another. We'll see how we perform against it.
 
Do they use less of it without Ronnie Brown?
Yes, they do. They use less. They employ Pat White some, in there at quarterback. Of course they give some direct snaps to Ricky Williams as well, but it's not what it was with Ronnie Brown. That's the case for just about anyone else in the league that has it; unless you have Ronnie Brown or Josh Cribbs, it's not quite as effective.
 
Are you surprised and/or disappointed in your rush defense in the past couple games?
It's been disappointing, but we found a way to win the game and that's ultimately what we aspire to do. We realize that if we stop the run and make people one-dimensional, we increase our chances of winning. That's what makes it disappointing.
 
Mike Wallace has gotten behind the secondary obviously more than a couple times this year. Is there anything that Ben can do to get the ball out there to him?
Throw it early. He can run. He runs by people. He's a talented guy; he's providing timely plays for us and has for the better part of the year. He's shown great maturity, he doesn't ride the emotional roller coaster; he's pretty consistent from a personality standpoint in terms of respecting the preparation process. Some games, he gets a bunch of opportunities, some he doesn't get as many. But he's the same guy every day and that's one of the things that we appreciate about him.
 
Is that something you saw in the offseason workouts and training camp?
Really, it's about training camp more than anything. Football is played in pads. A lot of guys look fast running around in spring in shorts. He did. But he looked fast in pads as well. He wasn't intimidated when it got sticky, if you know what I mean. He's a mature football player.
 
Miami's supposed to be a running team, yet they threw 55 times last week. Is that really a cry for falling so far behind, or are they changing their M.O.?
I get asked a lot of personality questions, and a lot of times game circumstances and sequences dictate your personality. Houston came out and dropped a bunch of points on them in a short period of time. They got behind in a hurry. It made them one-dimensional. They had to attack the field vertically, which is of course what they did, and it got them back in the football game.
 
You still need help if you win, obviously. If you win in Miami, would you be disappointed if the Bengals don't go all out to beat the Jets?
I could care less how the Bengals approach what it is that they do. This is our bed; we are going to lay in it. We created this situation. What we are going to do is control what we can control, and that's our preparation for the game. We're not going to cry over spilled milk. If there's any level of disappointment in terms of how this thing unfolds, it will be on us.
 
Along those lines, either you or Miami could be eliminated this weekend, and both teams; you mentioned [Channing] Crowder is out with a foot, and all of the other injuries you have. Talk about the intangibles and the things that you rally upon right now to move forward and give yourself the best chance despite maybe not being as physically capable as you'd like to be.*
Everybody's got injuries. There are 32 teams; there are 32 teams with injury issues. It's week 17. I think the motivation factors are obvious. If they aren't, we have big problems.