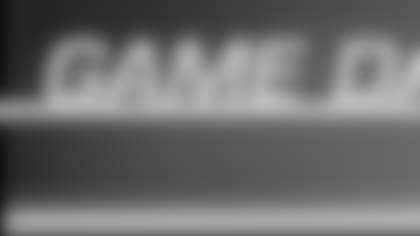 ](http://www.steelers.com/adPromo/clickThrough/processClick.io?adPromoID=95922)
 STEELERS vs. RAIDERS SUNDAY, DECEMBER 6, 2009 KICKOFF 1:00 P.M. HEINZ FIELD
HEAD COACH MIKE TOMLIN'S PRESS CONFERENCE TUESDAY, DECEMBER 1
Coach Mike Tomlin:Good Afternoon. I'll be as a brief as I can be here in the introduction this morning, that way I leave appropriate time for questions. I'm sure there are some of those. Just briefly where we are, of course, we're a 6-5 team in the thick of things with a lot of other teams with a similar record. It's going to test our mental toughness. I think the big thing for us as we prepare for this week, and ultimately as we move through December is that we don't carry the baggage of recent weeks. When you're sitting where we seat, a lot of it is about momentum and attitude and your willingness to work. I think some teams that might be sitting at 6-5 might have a different perspective on their 6-5 record than we do. For instance, the Ravens dropped three games much earlier in the year in a row, and they've rebounded to 6-5. Of course a few weeks ago, we were sitting at 6-2 and now we're sitting at 6-5. It leaves somewhat of a nasty taste in your mouth. If we're going to get what's done in front of us, we cannot carry that baggage, we really have to exercise mental toughs. We've got to prepare to play winning football this weekend and ultimately play it and move on. I think that is very critical. You look at a team like the Tennessee Titans, they're sitting at 5-6, I'm sure they feel a lot better about their 5-6 than we do 6-5 because it's how they got there. They started out 0-6 and they've won five in a row. They're building upon that momentum. We're going to have to be a mentally tough group, shake off some recent failures and prepare and ultimately play winning football. We've got a veteran group, a group that's face a lot of adversity individually and collectively. I would expect that they're capable of doing that, I'm going to make that point to them tomorrow as we begin the week with them in preparation with the Raiders. Quickly, about the Raiders, the significant thing with them is that they have a quarterback change. Bruce Gradkowski, Western PA man is now their signal caller. Has done some nice things for them here in recent weeks. I think accuracy and mobility are his strengths, they're able to win a big game at home against our division leader, the Cincinnati Bengals. Zach Miller is a very capable and exciting tight end that's capable of stretching the field vertically and seems to be developing a rapport with Bruce Gradkowski]. They have a three-headed running back monster where all three men are very talented. Michael Bush is a power runner, [Justin] Fargas is of course a slasher and the first overall pick [Darren] McFadden has breakaway speed. They've got a zone blocking scheme up front, they're very consistent and good at it, they get hats on hats, they find creases and those three men hit holes in a variety of different ways playing to their individual strengths. Defensively, they're big people up front. [Tommy] Kelly's enormous, Richard Seymour is Richard Seymour, they've got this young man Matt Shaughnessy, who in breaking down games, the last three or four games, has really distinguished himself. He's got sacks, chase plays and screen games, etcetera. Good solid player, one that we going to have to be aware of. The linebacker in the middle, [Kirk] Morrison is a good player. They've got great corner play. They play an aggressive LOS game with bump and run coverage. Their specialist [Shane] Lechler and [Sebastian] Janikowski are renowned for what they're capable of. Two of the more talented specialist in the world of football. Quickly, some injury things regarding our team as we prepare. Chris Kemoeatu is going to get some limited action tomorrow, he's going to go through individuals, we'll see how he responds to that. We're going to have to list him at questionable at this point but there's a little optimism that he could potentially play in this game. Stefan Logan has some rib cartilage separation. He's going to be limited here the early portion of the week. We expect him to play. Mewelde Moore has swelling in his ankle, he might be limited in the early part of the week, we expect him to play. Charlie Batch is on schedule, again, we're hopeful this guy can come back to us in a couple of week. Travis Kirschke, although he represented himself relatively well in the game is experiencing some soreness today. He's going to be limited at the early portion of the week. We hope that we can continue forward with him and continue to get the contribution that he provided us on Sunday. Troy's [Polamalu] still is a week or so away, characterize him as doubtful for this game and Ben [Roethlisberger] hasn't experienced any resurfaces of any discomfort from his concussion really since Friday. All indications are that he'll be a full participant tomorrow and prepare and ultimately play in the game on Sunday. All the rest of the things are minor, bumps and bruises that come with playing football.
 
**With respect to your postgame comments the other day and what might lie ahead in December, can you talk about how much of that was related to or perhaps a reflection of the performance that you saw that night from the guys, particularly with the regulars out in light of all the circumstances.**
Truth be known, it was kind of Russell Crowe inspired. Man I watched, "Gladiator" the night before the game in the hotel. Seriously, that's one of my favorite movies. I've got a great deal of respect for this group, I like the way they fight. I know they won't blink. Adversity is adversity, injuries and so forth, we've dealt with it in the past, I expect for us to deal with it successfully in the future. I know that they wont leg go of the rope, I know that we're going to fight and I know that how we got to 6-5 wont kill our spirit as opposed to other example I've made of teams that got to 6-5. The reality is that we are what we are. We have an opportunity, we also have some challenges. It's very important that we see it with great clarity. I think the men are capable of doing that. That's why I spoke with the optimism I spoke with after the game.
 
**You've talked about the baggage in the past few weeks, does that give you concern over the discontent in the locker room?**
I'm not overly concerned with discontent in the locker room. Any time you get 53 guys in a locker room, there are going to be disagreements and misunderstandings and miscommunication and so forth. I think it's highlighted by losing and it becomes a story at times in the midst of losing. So I tend to focus on the real root of our ills, if you will and that is searching for and ultimately finding a winning formula and playing winning football. I think a win would solve a lot of issues and not just on this team, but on most teams that I've been associated with.
 
**Were you unhappy the discontent in the locker room made its way out of the locker room?**
I wouldn't necessarily acknowledge that it's discontent. I was disappointed that my workload increases, when I've got to field questions that are not relevant to winning and losing, I get annoyed. So from that standpoint, it is unsettling but not overly, no.
 
**Did you talk to Ben Roethlisberger or Hines Ward?**
I wasn't about to seek those two veteran players out, I was more concerned about putting together a plan that's going to produce a win for us and being ready to address those men tomorrow. I trust that both of those men or anyone else potentially involved in this thing would be professionals and quell, whatever potential problems or issues may have occurred. I've been informed that those two guys spoke extensively. I spoke to Hines [Ward] last night. He called me, it was good clean conversation. He assured me that this football team will be ready to prepare for and ultimately play Oakland when we come here tomorrow.
 
**Would you have handled anything different in hindsight?**
Shoot, hindsight it's great, I would have, but you don't always have that opportunity. I think that at times, when you compete and have got to make decisions of a timely manner, you proceed with assumptions and assumptions at times can be a dangerous thing. Evidently, and potentially in this case it was. Not worried about it, more concerned about preparing to play the [Oakland Raiders.
 
How and when was the team informed that Ben Roethlisberger would not play.
Bad news travels fast. You know? I had a meeting Saturday morning with Dr. Maroon and he suggested that we not play Ben Roethlisberger]. We brought Ben [Roethlisberger] in and then informed him of the decision. Needless to say he was unhappy then left. I had a further discussion with Dr. Maroon, our medical staff, specifically I asked them would it be safe to have Ben [Roethlisberger] as a potential third quarterback if a disaster happened and could he take snaps from the center and hand the ball to a runner. They informed me, as long as he wasn't exposed to any contact, hits, that would be OK. By the time I left the room in that meeting with the doctors, that information was out. That's what I mean by bad news travels fast so, that's how it got to the football team.
** **
**Do you think there continues to be a level of ignorance about head injuries, not only in the general public but maybe amongst the players?**
I think that it's a very sensitive matter. I think that not only specifically in this instance, but in football and in all sports- boxing and things of that nature. It's a very serious thing, and I don't think it should be taken lightly in any form or fashion. But I think there are codes that come with playing tough games like football that kind of conflict at times with things that are of the utmost importance, like head injuries. I think that education- continued education- and exposure are the keys to that. I understood the gravity of the decisions that we had to make on Saturday, the potential of that. I understood that if we allowed Ben to play, that we'd be open to question with regard to that. I thought that if we didn't allow Ben to play that we'd be open to question with regards to that. So it really was irrelevant in terms of my decision-making; I was more concerned about doing what was right. Medical experts suggested that he not play, so we didn't play him.
 
**As far as using the word "code", when it comes to being in the locker room (you've seen it as a player, now as a coach), is there a disconnect there between what the coach and the medical staff expect in terms of honesty from an injured play, and what the teammates in terms of "what I can say to the doctors that's not going to give them a red flag"?**
I haven't reflected a great deal upon those things. I just think it's part of 'being a guy', if you will. My eight-year-old falls down in the driveway, I tell him not to cry. Those are pretty poor instructions, when you think about it. He probably hurts. That's life. We're going to rely on the experts. We're going to continue to educate our men. I think that our guys understand and they know that this is a competitive game, we have competitors. At times, things may be said out of frustration that may be misinterpreted. Sometimes, misinformation leads to misunderstandings, etc. It is what it is.
 
**Will you follow the same path if Ben [Roethlisberger] has headaches this week?**
We're not anticipating him having headaches this week, but if he does, of course, we'll act quickly.
 
**At this point, looking at the future schedule down the road, what do you have to focus in on to get the team focused in order to win these final games?**
I think what I opened this press conference with; shaking off the recent baggage of three consecutive losses and getting singularly focused on what's directly in front of us, and that's the Oakland Raiders. You guys know me. I'm an 'all-in' guy every week; I'm a singularly focused guy. Ultimately, my approach with this football team is not going to change. I respect and appreciate every opportunity that we have to play. Our week is going to be our week like it always is. I will open it with a word of caution and encouragement about not toting baggage over recent failures, because I think that is critical. That's a mental toughness thing that we need to be aware of and ultimately combat.
 
**What changed last week with Ben? From Wednesday through Saturday, was it just a matter of coaxing it out of him that he was having headaches?**
No, I didn't think it was anything that we had to coax out of him. Like I said, at the top of the week he had passed all neurological tests prior to Wednesday, so we were encouraged. The next thing was that he was going to have to practice and not experience some of the post-concussion discomfort; headaches and so forth that come with it. He practiced Wednesday, he experienced some headaches. He practiced Thursday, he experienced some headaches. We consulted one another, and said "It's normal. If they don't subside, then we could potentially have an issue at that point." Our concern increased. But in order to continue to evaluate his status, he had to work. He had to practice. He was cleared to practice. But it mounted and all came to a head on Saturday morning.
** **
**Were the quarterbacks brought in because he was having headaches?**
Thursday, yes.
 
**Was the basis of Dr. Maroon's suggestion on Ben's subjective complaints, or acknowledgements about what he was feeling, as opposed to the objective tests?**
The communication with a patient is a critical part of the expert analysis in a situation. Dr. Maroon was very clear about his concerns with the situation based on the information that he gathered from the patient.
 
**So when you mentioned Ben was upset after being told he wasn't going to play, was he expecting to play even in light of those observations that he acknowledged?**
I think the entire week Ben was prepared to and expecting to play. He realized that he was experiencing some discomfort; he realized that that was part of the process. He'd been through that before, but based on Dr. Maroon's suggestion, we did what we thought was appropriate. Whether or not he agreed with it was irrelevant at that point. We had a game to play.
** **
**Will you go into the game with the same three quarterbacks this week?**
As I sit here today, I'm comfortable with the three men that we have. But that may change as soon as Wednesday. We'll see.
** **
**Was Saturday the first the doctors suggested he shouldn't play? Or did they hint that it might play out this way?**
As the week wore on, there became an increasing concern that that might potentially happen, but not to the point that we were in panic mode, if you will. We were just monitoring the situation, and ultimately, after he experienced a headache following Friday's practice, we realized that we needed to put heads together and have a legitimate conversation, which occurred Saturday morning.
** **
**You mentioned last week that once they got in and operated on Charlie [Batch], they would better know how long he'd be out. What was the result of the surgery and what did they determine?**
A maximum of four weeks, I think, is what we've been told with regards to him being able to participate with a soft cast on of some kind. That's a conservative estimate, so we're hopeful that he'll return sooner than that.
 
**As far as Ben goes with the headaches, you've said they've subsided since Friday. Did you have him do any physical tests to see if the post-exercise headaches will return?**
He works out following every Sunday game on Monday and/or Tuesday. He has worked out and hasn't experienced any discomfort.
 
**Last week, you'd contrasted the performance of the offense and defense with the 25thranking in takeaway ratio and also special teams. You had two takeaways in the second half. Can you address that, speak to it, and also to the special teams play against Baltimore**?
We were able to get a turnover or two. I thought we were able to get pressure on the quarterback, provide the short field for our offense. It did produce points in one instance. But when you're playing with a backup quarterback or a third quarterback, you'd like to help him out by producing points on the board. We knew that it'd be at a premium. Although we won the turnover battle, it wasn't enough in this instance. I thought our special teams game had its moments; I thought that we had opportunities, potentially in the return game, potentially in terms of explosion plays. I thought coverage in terms of kickoff was adequate. I thought, at times, there was some concern about punt coverage, some of which occurred because of blocks in the back, etc., things that happened to special teams play. It was a wash, when you look at it from a special teams standpoint. And when you're playing with your third quarterback, you can't have a wash with special teams. We need to be dominant in that area, we need to produce turnovers and/or points defensively, so collectively, we didn't do enough to win.
 
**How did Ramon Foster grade?**
I thought he was above the line. I thought he represented himself well. It wasn't too big for him, if you will, in terms of him getting hats-on-hats. I'd like to see him finish better and play faster, but those are common comments regarding a young man that's playing for the first time with extensive action, particularly against the defense the quality of the [Baltimore Ravens.
*
You've had so many late drives against you this season. Have you changed things schematically?
We haven't. We do what it is that we do. We try to play to our strengths and minimize our weaknesses. Although we've given up drives at the end of games, it always appears to be this and that, something a little different. The reality is that we're not getting it done in those instances, and we have to acknowledge that. I know that our group will, and they will prepare for the next opportunity to hopefully deliver.
 
What's the main difference in the mentality of last year's Super Bowl team and this team?
I don't know that there is a difference in mentality. There's a difference in the result of our work, to this point. But really, no significance with regard to mentality. I think we have a focused, competitive group that's game to face the challenges that it faces on a week-in, week-out basis.
 
With very little live tackling-really, in the NFL-is it difficult to become a better tackler, or to learn how to tackle, when there's very little actual practice when it comes to that?
It is, but so much of tackling has little to do with the tackle itself. It's more about getting yourself in position, running to the ball, coming to balance, knee and ankle flexibility, things of that nature. Things that guys do on a day-to-day basis in movement, individual skill development, and practice. I truly believe that one can get better as a tackler without physically tackling, because so much of tackling itself occurs prior to contact. It's sprinting to the ball, coming to balance, and knowledge of lanes and approach. So I might disagree with that statement.
 
A lot of people put a premium on the second half of the season, calling in the "second half league". Does that create a greater frustration with what's happened in November, and also-highlight the significance of what lies ahead?
I don't focus on frustration, frustration doesn't help me. I just focus on trying to meet the tasks that lie in front of us week-to-week. You can frame it however you want to frame it, the importance of second half football. I think there is a significant difference because of that word I talked about earlier; momentum. We're a 6-5 team, and there are other 6-5 teams and teams with a similar record that might have a different perspective or a brighter outlook on being 6-5. I think that speaks to one of the challenges that we face as we sit here today and ultimately as we move through this thing. We are mentally tough, we don't carry the baggage of our recent failures, and we acknowledge that our 6-5 is no different than anyone else's, and that we better get ready to play, and play winning football this week.
 
Based on what you saw of the Baltimore Ravens defense, were they expecting Dennis [Dixon] to run a little bit and make you guys beat them with his arm rather than his legs?
I think they were prepared for elements of his game. The number of pressure men that came off of our right side-boot readiness if you will, naked readiness, if you will-was evident. That's why it was important that we were selective about trying to attack the edges and things of that nature. I think that they were intent on keeping him in the pocket and making him throw from the pocket, if you will. I think they were intent on stacking people against our run game. I was pleased with how we were able to run the football, into an adverse circumstance and situation based on the way that they were playing. But that's just a chess match of football, if you will. They acted appropriately in approaching us in that manner.
 
You talked about, afterwards, his God-given ability to run. Was there thought to use that more given what the Ravens were showing you?
It was, and we did. But for the reasons I just stated, it wasn't necessarily prudent. If we ran him on a boot or a naked and he ran into one of those edge men coming off that right or left corner, we might have been looking at Tyler Palko playing quarterback in that game. And that would've been a little bit more unpleasant.
 
They called timeout before that 4th-and-5 play late in the game. Was that just a good play by Ray Rice, or were you guys just in a bad defense?
No, we felt comfortable with the defense we were in. It was a heck of a play by Ray Rice. I think anytime people make a play like that, you acknowledge that they executed and you also acknowledge that you didn't. The first down was one thing. I thought that after the first down, we had some poor tackling attempts in our secondary. We have to get better in that area. That pushed the ball and made it a 44-yard gain. Their execution alone, and Ray Rice's specific execution probably produced at 10, 15-yard play. But we have to do a better job of getting guys on the ground when they get into open grass in our secondary in critical moments.
 
Would you consider using Dennis in spot places from here on in, especially after the way he played Sunday?
I would.
 
Is the compressed schedule part of the reason why you have [Troy] Polamalu listed as doubtful? Would he be more likely to come back if there was more time between games?
His health is going to dictate when he comes back. Nothing else.
 
They seemed to be targeting William Gay a couple times throughout that game. When that happens the opposite way, when you start specifically targeting cornerbacks, does that usually necessitate help from a safety? How do you deal with that?*
It does, but ultimately, particularly at the cornerback position-this speaking as an old secondary coach-if you are going to play corner in the NFL; at times, you're going to have to stand up in the face of adversity. There's not always going to be safety help over the top. I think that's what makes it one of the unique positions in sport. That's what makes it a unique group; an awesome group to coach- that confidence, that swagger that those men must display in the midst of successes and failures is unique. So they may target him again this week. He better not blink.