Before the sun even rises over the Basilica at Saint Vincent College, Steelers equipment manager Adam Regan has already settled into his 'office' in the locker room area on campus, preparing for another training camp practice.
It's the calm before the storm, an opportunity for him to get everything organized before players start arriving for morning walkthrough.
He goes through the six separate small locker rooms that house the players during camp, making sure everything was organized when the last of his staff shut things down well after dark the night before.
"Collectively, I think we're probably not here maybe four or five hours a day," said Regan, who has been with the organization for 20 years, and was a ballboy before that. "I start my day super early. My alarm hits about 4:30 a.m. and I'm in here not long after that. The last guy leaves maybe around 11 p.m., when all the laundry is done, everybody has jerseys, everyone has laundry bags, and the lockers look like they should when the guys come in the next morning.
"It's a lot of hours. And that's the one thing about training camp that I don't think everyone understands. It's just the amount of time that we really put into this. For me personally, I have a family, two boys and my wife is home taking care of them. She holds it down for us. The time away is probably the hardest. But being here, it's like we're all in this together. It's a team. It's a family. We're all hands on deck. And like Coach (Mike) Tomlin says all the time, there's no job too big or too small for any of the guys. I think everyone's really bought into what we do here as a family."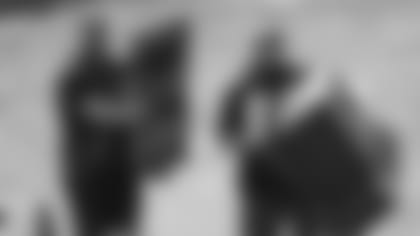 Regan facilitates a staff of five others, as well as eight ball boys, during camp. His crew includes field manager/assistant equipment manager Pat Noone, equipment assistants Derek Rinehart and Lou Blade, and interns Kyle Powers and Steve Passodelis. Each has their own responsibilities, working well before the start of practice to well after the time it comes to an end.
"Derek handles most of the on-field stuff, Pat does a lot of the apparel," said Regan. "We all do all the jobs and I think that's what makes this department great. It's not as if each guy just has a certain job, because when you do that, you put yourself in a corner because I'm relying on one person. I feel like everyone should have the knowledge and the capability to help in any situation. I try not to put it on one guy to do one thing."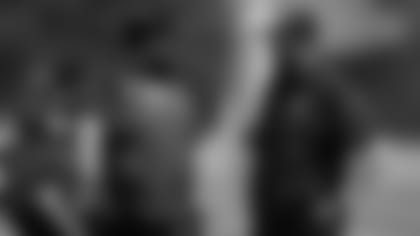 There are 16 practices, plus walkthroughs, during training camp.
It might appear to many that wouldn't require a lot of preparation for that many practices.
The preparation for training camp begins when the previous training camp ends. And it doesn't conclude until just days before the team reports to camp.
And that isn't an exaggeration.
While it's not constant, there is something happening in the backend on a regular basis to prepare to make the move from the UPMC Rooney Sports Complex to Saint Vincent College.
"The preparation starts a year in advance," said Regan. "That's when we do the ordering with Nike, with the new cleats that come out. The new apparel. Just getting those units that we order. We just have to anticipate how many people are going to be coming to camp and what they need as far as gear wise and then helmets.
"When we start packing is during phase one, phase two of the offseason program. We'll start the packing process then, because the more we can have ready before we have our vacations before training camp, the better.
"A lot of the packing is behind the scenes and then a week or two before training camp is when the bulk of it gets done and it's all hands on deck.
"Everyone here has done it for so long, so there's not much that we need to talk about. Everyone knows what the expectation is. You can't put a price on that experience. We have done it for so many years, I don't even have to say what to do. They just get it done and we tweak things from year to year."
The amount of equipment that goes to camp is mind boggling. It's not just shoulder pads, helmets and practice jerseys. Not even close.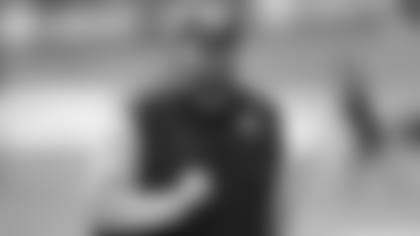 "We bring up three semitrucks full, and that's including field gear, player bags, all the trunks that we travel with, just anything and everything," said Regan. "We pretty much bring everything that helps make practice run and that's not just footballs. There are a lot of items that are pretty big and pretty heavy, like some of the sleds. It seems like more and more coaches are just using more equipment during practices. Whether it's a blocking sled, a tackling sled, flat mats, the Jugs machines that shoot footballs for (special teams coordinator) Danny Smith, things like that. There are the sticks, the chains, there's just so many little cones. There's so much stuff that we accumulate over the years, and they use it, so it's necessary. If you forget one piece or something, we're running back. But Derek does a really good job of making sure we have everything we need for the coaches and on field so that doesn't happen often, if ever."
With all of the equipment, from players gear to on field items, you would think it would take a week for the move to take place.
With the help of Recker, Inc., the team's moving company, the move happens in record time.
"We get it done, believe it or not, in two days," said Regan. "And those are long days. But we try to minimize our trips to training camp. We dedicate a day for each truck load. We load up a truck at the South Side and then we have a day that we unload. We do two trips and it's just they're long days and I can't say enough about Recker and what they do because they really help us out from start to finish throughout the year and the manpower that they bring.
"We just kind of dress it up and make it look nice. Get things where they need to be."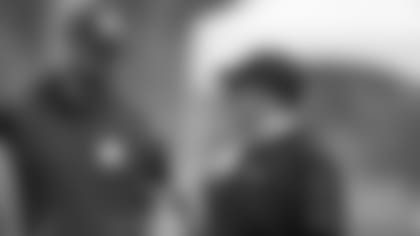 Unlike the setup the team has at the UPMC Rooney Sports Complex, where the equipment room is located in a large, centralized space, at camp things are spread out in nine rooms on three floors.
And they aren't large storage rooms by any means. From barely used storage spaces to extra restrooms, every inch of space is utilized to house equipment and work from.
"It's definitely smaller," said Regan. "We have a room we use for gloves. We have a room for our trunks, a room we use for coaches' apparel, one for jerseys, one for shoes, one for helmets. It's all spaced out while we're up here. There's a lot more movement. I get a lot more steps in throughout the day."
And with the six locker rooms, which are on two different sides of the athletic training room, it means even more steps for everyone.
"I feel like I don't see some of the guys in the locker rooms," joked Regan. "It's different than the big, open locker room we have at the practice facility. It's nice as far as making sure everything is organized and neat, because you can go from one locker room to the next and tackle those rather than bouncing all over the place in a big locker room to try to get everything in order. But we don't bring as much stuff as they have at the facility. This is just camp. We're here for a couple of weeks, so they don't need their heavy sweats, things like that. The items that the players have is a little less as far as apparel is concerned.
"I don't know if there's pros and cons. We just we get it done. We don't really complain."
That they don't. It doesn't faze this crew. They go about their job on a daily basis with incredible professionalism, going above and beyond to get the job done.
"We just adapt well to anything," said Regan. "If you put us in any situation, we'll figure it out, we'll make it work. That's what we do on the road when we go to different stadiums. Every equipment room and every locker room isn't the same size or have as many lockers or as much space. We've worked out of hallways before. We just we just make it work and it works for us."