Heath Miller
First Round
2005
Leading up to the NFL Draft, current and former Steelers' players will be sharing their Draft Day Memories, from the time they went to the NFL Scouting Combine, through the moment they were drafted. In this installment, former tight end Heath Miller shared his story.
Heath Miller's Draft Day Memory:
"The combine is a pretty stressful process for the player. I didn't have to work out because I was rehabbing. The interviews can be a little bit intimidating, stepping into a room with the people you see on TV all of the time.
"The Steelers were the first interview I had, but it was probably one of the easiest with Coach (Bill) Cowher. It was laid back, easy conversation and a pretty enjoyable interview for me. After the combine I went to Pittsburgh, Tampa and Carolina for visits, mainly to recheck my progress from the injury.
"I didn't know what to think about the interest teams showed. I tried to keep an open mind through the whole process and not get my heart set on one place in particular because the whole time everyone told me you never know what people are thinking.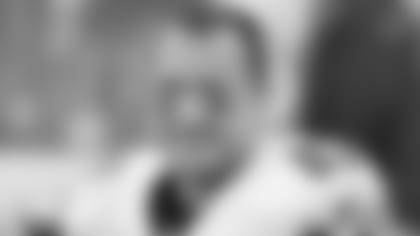 "I was at my apartment at school for the draft. I worked out that day and came home and watched the draft. I wasn't expecting to go high in the first round so that was the easy part. I didn't realize back then how long the first round took. I felt like it was forever.
"When the phone finally rang I don't think I knew it was a Pittsburgh area code. I got the call a pick or two before they were on the clock. It came before I expected.
"I can't remember exactly what was said. I went outside into the hallway where it was quiet. They asked if I was healthy and they said okay, just wait on the line. Coach Cowher got on the line and told me they picked me. I was excited. At that point it was an answer to a question that had been lingering for a few months as to where the next step in life was going to take me. I didn't have a lot of time to think about things, I was just anxious to get to my new city and get to work. Initially I didn't have time to give thought to what a special organization it was, but over the next few days I realized how fortunate I was to come to a great team and a great organization."