David DeCastro
First-Round
2012
Leading up to the NFL Draft, current and former Steelers' players will be sharing their Draft Day Memories, from the time they went to the NFL Scouting Combine, through the moment they were drafted. In this installment, David DeCastro shares his story.
David DeCastro's Draft Day Memory:
"The combine was miserable. For a West Coast guy it's horrible. I got like three hours sleep the first day. They woke me up about 4:30 in the morning. I think it's a big mental test because they want to see you perform under the worst conditions ever. I am glad I never have to do it again.
"It's stressful because you are interviewing with teams, in front of the president, general manager, head coach, and you are changing scenes every 15 minutes. Some teams will quiz you and ask you weird stuff. The Steelers were great. It was extremely laid back. They just talk to you and get to know you as a person.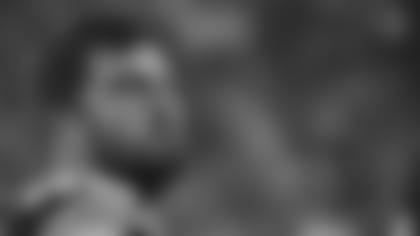 "I had no idea if the Steelers were interested in drafting me. There is so much smoke and mirrors being played. You couldn't even think or worry about who was going to take you, being there are so many trades and variables and things that can happen and needs can change around by the time of somebody's pick.
"On draft day I went to class and worked out. I wasn't nervous. I just wanted to have a team. I watched the draft at the house of the host family I lived with during the summer. My parents came down, a couple of buddies and my teammates. It's nerve-racking when you start watching because you are seeing your name up there and you are thinking just let me get picked.
"My phone rang around pick 20 and I was picked 24th. I saw a Pennsylvania area code and was thinking, the picks are so far off, but that must have been it. I answered and it was Kevin Colbert and everyone. It was just a blur. It was like what is going on. It's nice once it's over with. My dad was quiet; that is how he is. My mom might have cried a little bit, that is how my mom is.
"I was ecstatic to go to a good team. Everyone was texting me telling me how lucky I am to be going to such a great team. It was just a start. There was still a lot of work to be done and there still is."