In a year where everything has turned upside down and things have changed because of the COVID-19 pandemic, there is one thing that is remaining the same.
While the Steelers Run and Walk, presented by Gatorade, has gone virtual, what it does for students on Pittsburgh's North Side is the same as it always has been.
The annual race benefits the Art Rooney Scholarship Fund, which was established in the memory of the team's late founder, as well as the Chuck Noll Foundation for Brain Injury Research.
The Art Rooney Scholarship Fund annually provides a grant to a North Catholic High School student and funds the Pittsburgh Promise scholarships for two students graduating from Pittsburgh high schools who are residents of the North Side.
This year's scholarship winners are Lucy Waskiewicz from North Catholic, who is attending the University of Dayton, and Pittsburgh Promise recipients Rainna Burnett, who is attending Clarion University, and Jeriah Hendrix, who is attending Community College of Allegheny County.
"It was incredible to get the scholarship," said Waskiewicz. "I was getting ready for school, doing an orientation when I got the news. It was elation. Knowing I was prepping for college and I could go with so much less of a financial burden. I was so grateful. It made my day. It's just amazing.
"It's such a huge blessing and weight off my shoulders. School is so expensive. Getting that call I knew it was more time I could focus on other things instead of worrying about the finances. It will help me in the future when I have to pay off what is left and will knock years of what I am going to have to owe. It's amazing. It's such a relief."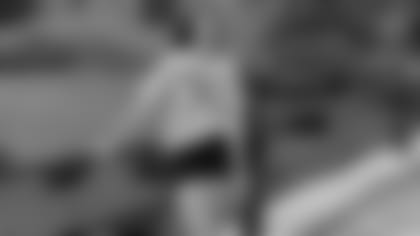 Lucy Waskiewicz, from North Catholic pictured above, is attending the University of Dayton.
Waskiewicz said it was a huge surprise to receive the scholarship from the Steelers, something she never expected would come her way.
"You expect organizations like that to give scholarships to student athletes," said Waskiewicz. "I applied for other scholarships, but this was the most generous and they were really amazing about it. It's so cool because it is the hometown, local thing. I feel so honored that a team I looked up to my entire life would reward me with a scholarship. It is really cool."
The Pittsburgh Promise rewards all Pittsburgh Public School students who are attending college with a scholarship, but two of them are funded by the Art Rooney Scholarship, honoring a relationship that started at the inception of the Pittsburgh Promise.
"The Steelers organization and the Rooney family are as classy as they get," said Saleem Ghubril, Executive Director of the Pittsburgh Promise. "The relationship between the Pittsburgh Promise and the Rooneys and Steelers goes back to day one of the Pittsburgh Promise. At that time the late Ambassador Dan Rooney was a keynote speaker at the Pennsylvania Society. The speaker receives an honorarium. He asked that it be passed on to the Pittsburgh Promise. That was our first year. The money makes a huge difference, it helps us send kids to college. The statement that was made in the first year of the Pittsburgh Promise was a really powerful statement."
To date the Pittsburgh Promise has awarded 10,000 scholarships to students, totaling $150 million in scholarship grants. But it was that early investment in the organization by Dan Rooney that really stood out.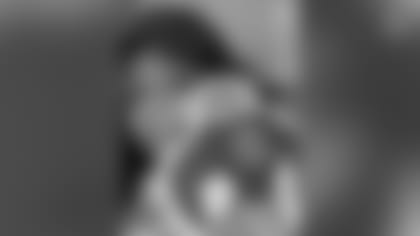 Rainna Burnett, pictured above, is attending Clarion University.
"Early on, we were big on vision, aspiration, promise, but we hadn't done anything," said Ghubril. "We were an idea, a very expensive idea, an audacious idea. We hadn't sent a kid to college. For the Ambassador to do that, tell them I want you to give the honorarium to a new, fledgling concept, made a statement. He was saying we need to take risks because if our Pittsburgh region is going to thrive it's going to depend on how well our most vulnerable kids do. The statement he was making is all of us have a stake in the quality of our public education. He took a gamble on us and it's been an honor the last 12 years to try and prove him right."
The need right now for so many families is stronger than ever, with COVID-19 leaving many families without a source of income and struggling financially. This year the Pittsburgh Promise is taking their commitment a step further, providing mental health resources for students as well as grocery store gift cards to help those learning virtually and missing out on meal plans.
"Context matters. What our kids find ourselves in is the same context every kid finds themselves in," said Ghubril. "The challenge is that much greater. Every kid is experiencing the impact of this circumstance. Some kids and families are experiencing it in utterly, devastating ways. The kid who has some cushion to absorb the shock can, but the kid who has no shock absorbers, the impact is crushing."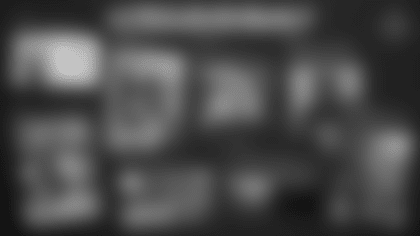 You can still register for the Steelers Virtual Run and Walk, presented by Gatorade until Sept. 14. The team has a record number of signups this year, and you can be a part of it. Sign up today and join co-captains Rocky Bleier, Dermontti Dawson, Alan Faneca, Franco Harris, Merril Hoge, Brett Keisel and Kendall Simmons.