John Stallworth
Fourth Round
1974 NFL Draft
Leading up to the NFL Draft, current and former Steelers' players will be sharing their Draft Day Memories, from the time they went to the NFL Scouting Combine, through the moment they were drafted. In this installment, Hall of Fame receiver John Stallworth shared his story.
John Stallworth's Draft Day Memory:
When John Stallworth was taken in the NFL Draft, things were much different. There was no NFL Network, no ESPN coverage. The draft was barely a blip on the radar as far as media attention went.
"It's a whole lot different now," said Stallworth. "You didn't have all the hoopla then that goes along with it. There were no fly-ins to see teams. There was nothing like there is today.
"I talked to Bill Nunn, who was the scout with the Steelers back then. I talked to Bill maybe three or four times. I never got a chance to talk to anybody on the coaching staff. I didn't know where I was going, how I was going."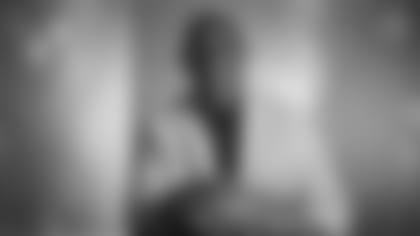 There weren't cell phones at that time either, something that has become the life blood of today's draft prospects. Instead, Stallworth had to depend on a shared phone in a dorm hallway at Alabama A&M to learn that he would be selected by the Steelers in the fourth round of the 1974 NFL Draft.
And delivering the news that he was drafted, well, let's just say it's nothing like it is today.
"I got a phone call from Myron Cope to tell me I had been drafted by the Steelers," said Stallworth. "Myron asked me a few questions and that was it. I hung the phone up, called my mom and told her I had been drafted. It wasn't like it is today."
Stallworth said looking back it was different that Cope, the late Steelers radio broadcaster and creator of the Terrible Towel, was the one who delivered the news.
"It was unique. But everything was unique back then," said Stallworth. "Looking back it was kind of comical it would be Myron Cope that gave me a call."
Stallworth was a part of a legendary draft class that included receiver Lynn Swann, center Mike Webster and linebacker Jack Lambert, all who are in the Pro Football Hall of Fame with Stallworth. But for Stallworth, being drafted with Swann made him a little nervous at first.
"(Myron) told me the Steelers drafted a receiver in an earlier round," said Stallworth. "That caused a little pause for me. I wondered what that meant. It turned out okay."