The Steelers join the rest of the National Football League in honoring the men and women of the Armed Forces as part of Salute to Service month, and will take part in honoring the military when they play the Panthers at Heinz Field.
Honoring the military, appreciating what they do, isn't something that just happens one day a year, though. It's something that the players think about daily, especially the many players on the team who have family who have, or continue to serve, in the military.
Over 30 players have military connections in their families, and a few of them shared the story of those who make them so proud, those in the military who are their heroes, and the heroes in this country.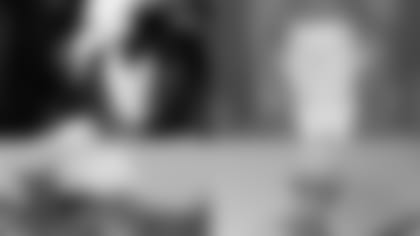 L.J. Fort has an appreciation for the military that many won't ever be able to understand.
He grew up in a military family, both his father, Larry Fort Sr., and his mother, Amy Fort, having served in the Army from the time he was young.
"It was cool from the sense that you travelled around and saw the world," said Fort. "But it was tough, him being gone from time to time.
"My dad was in Kuwait for a while, and Afghanistan. My mom was stationed in Afghanistan as well. Her base was raided once. They sent out people on patrols. She lost a lot of friends. That was scary. There were some scary situations. When you are deployed, you worry, especially when everything was intense over there.
"I was in high school when they were deployed and you would see the danger on the news. They were deployed at the same time when I was in college. That was wild. My sister stepped up and took care of my younger brother. It was stressful to an extent, but you can't do much other than pray that everything works out."
His father recently retired after 20 plus years of service, his mother still active in the National Guard. And when he talks about them, he beams with pride.
"I am so proud of them," said Fort. "What they instilled in me growing up in a military family is stuff you can't get anywhere else, the discipline and stuff. We are the freest country in the world and we wouldn't have that freedom without people serving.
"When I think of heroes, I think of saviors. I think of someone that saves. I think our military does that, they save us and fight for others who want to be free across the world."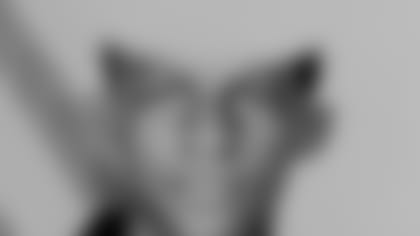 You can see by the look in his eyes how proud Mike Hilton is of his father, Michael Hilton, who joined the Army right out of high school, before his son was even born.
"He has had some unique experiences," said Hilton. "He lived in Sydney, Australia for a while. He said in some of the other countries when they see you as a member of the military, they see that you served, and they treat you with so much respect. They honor what you do because they know what it means to serve.
"It means everything to me what he did. He might not have been in the heat of battle, but he put forth the effort to help our country be what it is. He always taught me and my brothers the same thing."
His father's sacrifice and commitment to the United States has instilled a lifelong appreciation for the military in Hilton.
"The sacrifice they put forth to saving us, and making sure we are safe, is amazing," said Hilton. "You can't have anything but respect for those guys. We might complain about what we have to do at times, but those guys are risking their lives every day. And it's much appreciated.
"They wake up and know what their job is. They understand what they are doing and how they have to go about doing it. I have nothing but love and respect for those men and women."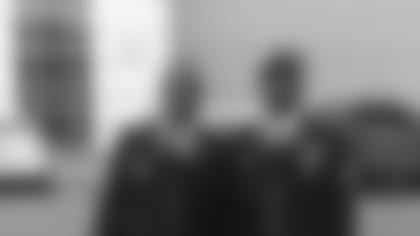 Jerald Hawkins gave the ROTC a shot when he was in high school, and quickly realized it wasn't for him, as that path is not meant for everyone.
He gave it a shot, though, because his two older brothers went down that path when they were younger, and are still serving our country.
Warren Hawkins and Chester Hawkins are both serving in the Army, stationed in Virginia, and are the two people their young brother looks up to.
"They are my heroes," said Hawkins. "I respect all they do. They made me the person I am today. They sacrificed so I can get where I am today."
Warren Hawkins has done three tours of duty in Afghanistan, the first time shortly after the attacks on America on September 11, 2001.
"The first time he went I was kind of scared," said Hawkins, who was only in third grade at the time. "I didn't know what to expect. It was right after Sept. 11. I didn't want him to leave. He enlisted before the attacks. He was always in the ROTC in high school and thought that was the right way to go. And he just kept going back.
"He came back one time after being deployed. He was on a turret and a shell got stuck in his uniform and burnt through his shoulder. One time he was riding in a Humvee and a land mine blew up in front of him. He has some crazy stories."
It was Warren's commitment that had Chester also enlist in the Army.
"He wanted to follow in his footsteps," said Hawkins. "He always liked doing the things that he did. He wanted to be like him. He has not been deployed yet. He went to Germany and Kuwait, but he said that wasn't too bad."
When it comes to appreciating what the military do, Hawkins just beams with pride talking about his brothers, and everyone who serves.
"I respect them so much for putting their lives on the line for others," said Hawkins. "Just hearing the real-life stories, the things they endure, it puts them on a whole other level for me.
"It's tremendous. The things they go through, the stress. If they are putting their lives on the line for our country, you can't ask anything more. That is the highest pedestal for me, going overseas, so I can live free while they protect us."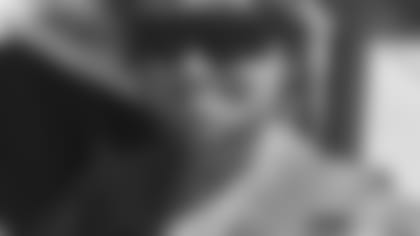 For Matt Feiler, his appreciation for the military is close to his heart, as close as you possibly can get.
Feiler's wife Julie is in the Army Reserves. She followed in the footsteps of her brother, Rob, who first joined, doing so for a two-fold purpose.
"It was something she wanted to be a part of," said Feiler. "It was meaningful to her. And she also did it to get some financial help for school."
She went through all the rigors of everyone else who joins the Army, challenges that aren't easy by a long shot.
"She did basic training and everything like anyone who joins the Army," said Feiler. "She then went into the reserves, and would do drill weekends once a month. She would go through classes and different techniques.
"I am so proud. It takes guts and everything. Not many people can do what she has gone through. She is very mentally strong, and physically strong as well. I am so proud of her."
Her mother, Mara Carpenter, also joined the Army Reserves to support her children and the sacrifice both of them made makes the Salute to Service game so meaningful for Feiler.
"Those in the military, they protect our country, our beliefs, it's huge what they do for us," said Feiler. "The military men and women are the true heroes."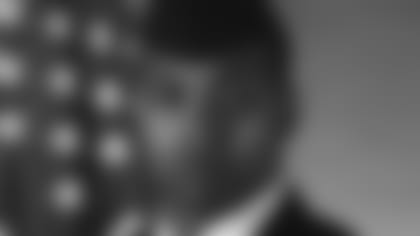 James Conner is someone many look to as a hero because of his battle with cancer. But Conner looks at someone else as a hero, his brother Michael Conner.
Michael, 26, is a Staff Sgt. in the U.S. Air Force, stationed at Eglin Air Force base in Florida.
And in his younger brother's eyes, he and those who serve in the military are the true heroes.
"I am proud of him because he is fighting for our country," said Conner. "I am so thankful for that. He is one of my role models.
"I have the utmost respect for the military. People like to say football players are heroes. Those guys who are in the military, like my brother, are the real heroes."
The elder Conner has yet to be deployed, something his brother is thankful for, but he understands it might happen some day.
"If he isn't scared, I am not scared of it," said Conner. "He wants to serve our country. I appreciate what he does, and what all who serve our country do."
Sean Davis wasn't born when his father served in the Army, as Sean Davis Sr. joined the Army straight out of high school.
The elder Davis, who was a cook in the Army, something that turned into a career as a chef for him, still instilled the values of hard work and commitment that come with serving in the military in his son. And he also instilled in him the respect all should have for those who serve.
"I have a great appreciation for them," said Davis. "Without them, we wouldn't have our defense system, we wouldn't have our freedom. I am grateful for our troops, for people like my father, protecting the people in America."