On Thursday, the newest Steelers rookie class arrived at the UPMC Rooney Sports Complex ready to get settled in before their three-day rookie minicamp.
There were details to take care of, including equipment fittings, photos being taken, meeting with team personnel, including their position coaches, and much more.
To a man, nobody minded going through the checklist of chores as they were about to embark on fulfilling their dreams.
"Just driving up, seeing the big Steelers sign, walking in here and everybody greeting me," said Nick Herbig, the Steelers fourth round pick out of Wisconsin and brother of Steelers guard Nate Herbig. "It's kind of crazy. I dreamed about this. Now that it's all coming full circle, it's surreal. I love it so far."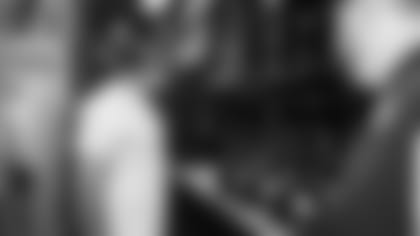 Being at the facility is nothing new for second-round pick Joey Porter Jr., the son of former Steelers linebacker and assistant coach Joey Porter Sr. But on Thursday, things were different.
"I was talking to my family and telling them my job starts today," said Joey Porter Jr., the second-round pick who played at Penn State. "I am at work right now.
"All the memories of me walking in here previously just as a young kid, now I am walking in as a grown man going to work. It's kind of crazy."
There was a level of excitement that you could feel from a group of players who have spent the last four months preparing for things like the Combine and Pro Days and now finally get to take the field.
"I am excited to get on the field," said Porter. "This has been a long process. I have just been wanting to play football. Now the time is here for football to take over."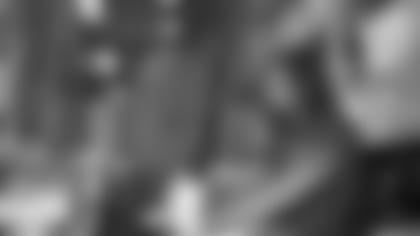 He isn't alone in that mindset.
"I am excited," said defensive back Cory Trice Jr., the defensive back from Purdue who was selected in the seventh round. "I can't wait to get back to playing football again. I am excited to put on for Pittsburgh, to put on for my family and stuff like that. Go out there and play my game and be myself.
"I know they love to win here. They are always winning. It's a winning organization and I am excited to be a part of it and ready to contribute."
Trice wasted no time making himself familiar with the Steelers roster since he was drafted and knows there are some seasoned veterans who he will be leaning on to learn the ropes once OTAs and the rest of the offseason program hits.
"Guys like Patrick Peterson, Minkah Fitzpatrick, those types I am going to learn from," said Trice. "I have always been a guy who is a sponge, able to soak things in and learn from the older guys. I am a guy who isn't afraid to ask for help. I know those guys have been in the league for a long time, and that is a goal of mine, so I am going to pick their brains as much as I can."
Quarterback Tanner Morgan, who joined the team as an undrafted rookie free agent out of Minnesota, knows this is an opportunity to show what he can do at the next level, even if it is just the first few days.
"It's a great opportunity and I'm really looking forward to going out there and playing ball," said Morgan. "Just getting out there and playing football again for the Pittsburgh Steelers. I'm really looking forward to it."